At the foot of the undulating hills covered by vineyards, the wine-growing village of Kientzheim is located between the very popular sites of Riquewihr and Kaysersberg.
---
Founded in the 8th century, Kientzheim is still surrounded today by its ramparts.
Inside the walls, the village features cobbled narrow streets bordered by fine half-timbered houses and privately-owned castles, punctuated with flowers, fountains and wells.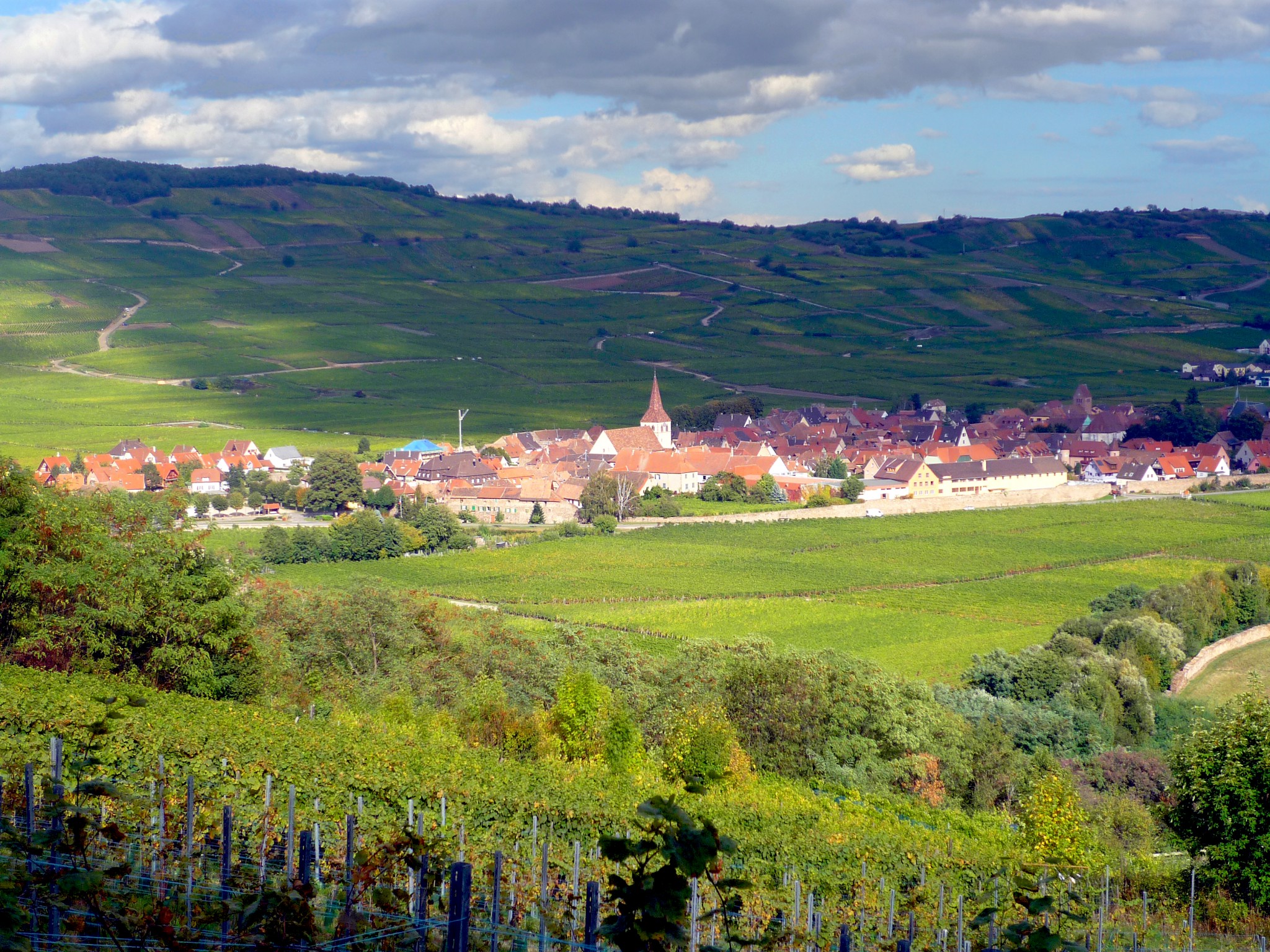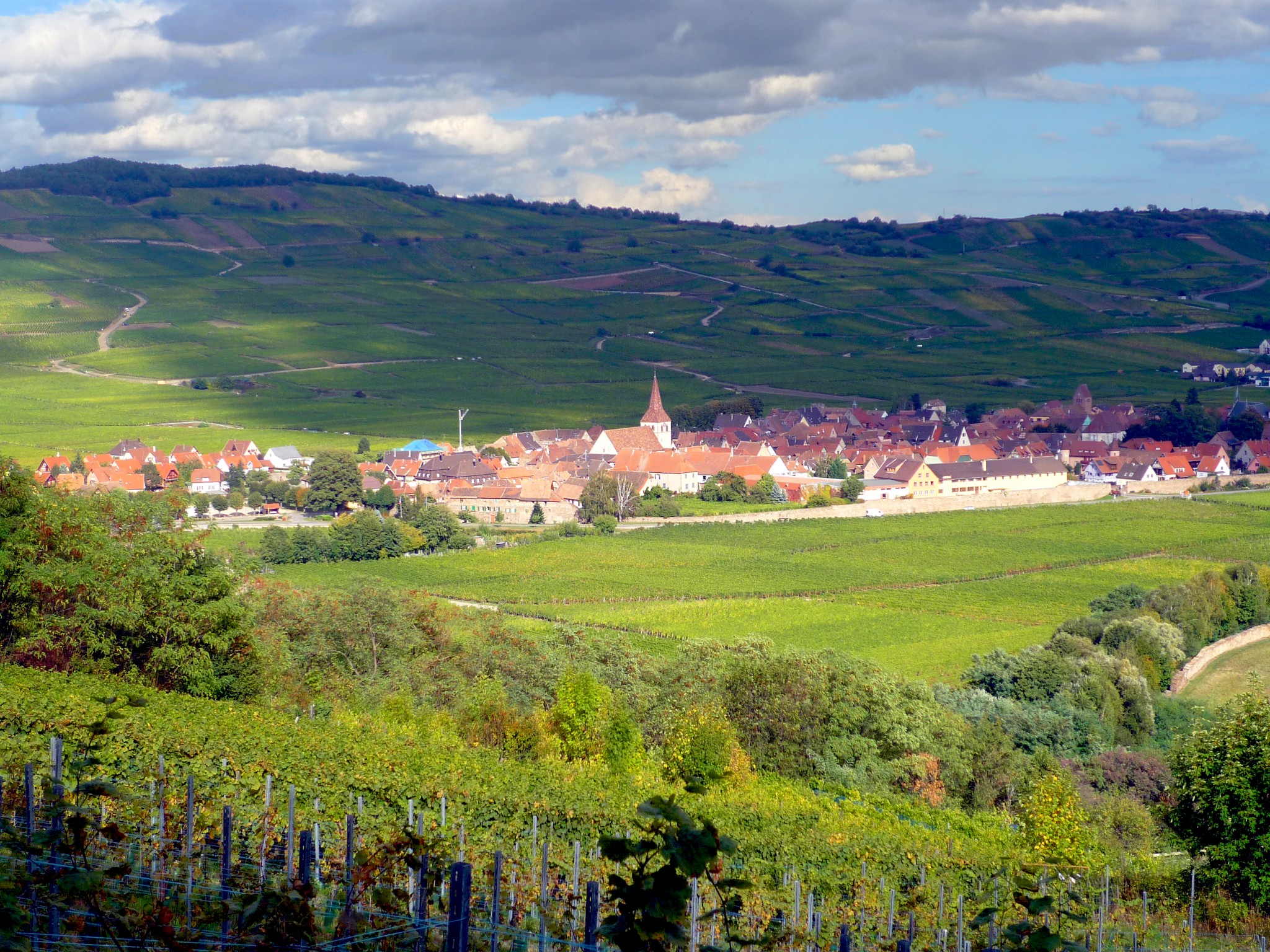 In the 16th century, Kientzheim (not to be confounded with Kintzheim) belonged to Lazarus von Schwendi, general and diplomat of the Holy Roman Empire. Legend has it that he brought back to Alsace a new type of vine called Tokay during the assault of the Tokaj fortress in Hungary against the Turks. Lazarus von Schwendi was buried in the chapel of the parish church.
Kientzheim was heavily damaged during the Second World War (winter 1944-1945), like most of the nearby villages: Katzenthal, Sigolsheim, Ammerschwihr… This area is known as "Poche de Colmar" (pocket of German resistance against the advance of the Allied army towards the Rhine).
On the 1st January 2016, Kientzheim officially merged with the neighbouring villages of Kaysersberg and Sigolsheim to form a new commune named: Kaysersberg-Vignoble.
Kientzheim and its vicinity enjoy a micro-climate which causes almond trees to flower and yield fruit. Indeed, the location of the village next to the hillsides and at the foot of the Vosges forces clouds arriving from the West to rise and fall as precipitation over the high summits, hence protecting the lower area from rain. With an annual precipitation recorded of 450mm, Kientzheim takes advantage of one of France's driest climates making it ideal for vines to grow on the southern slopes.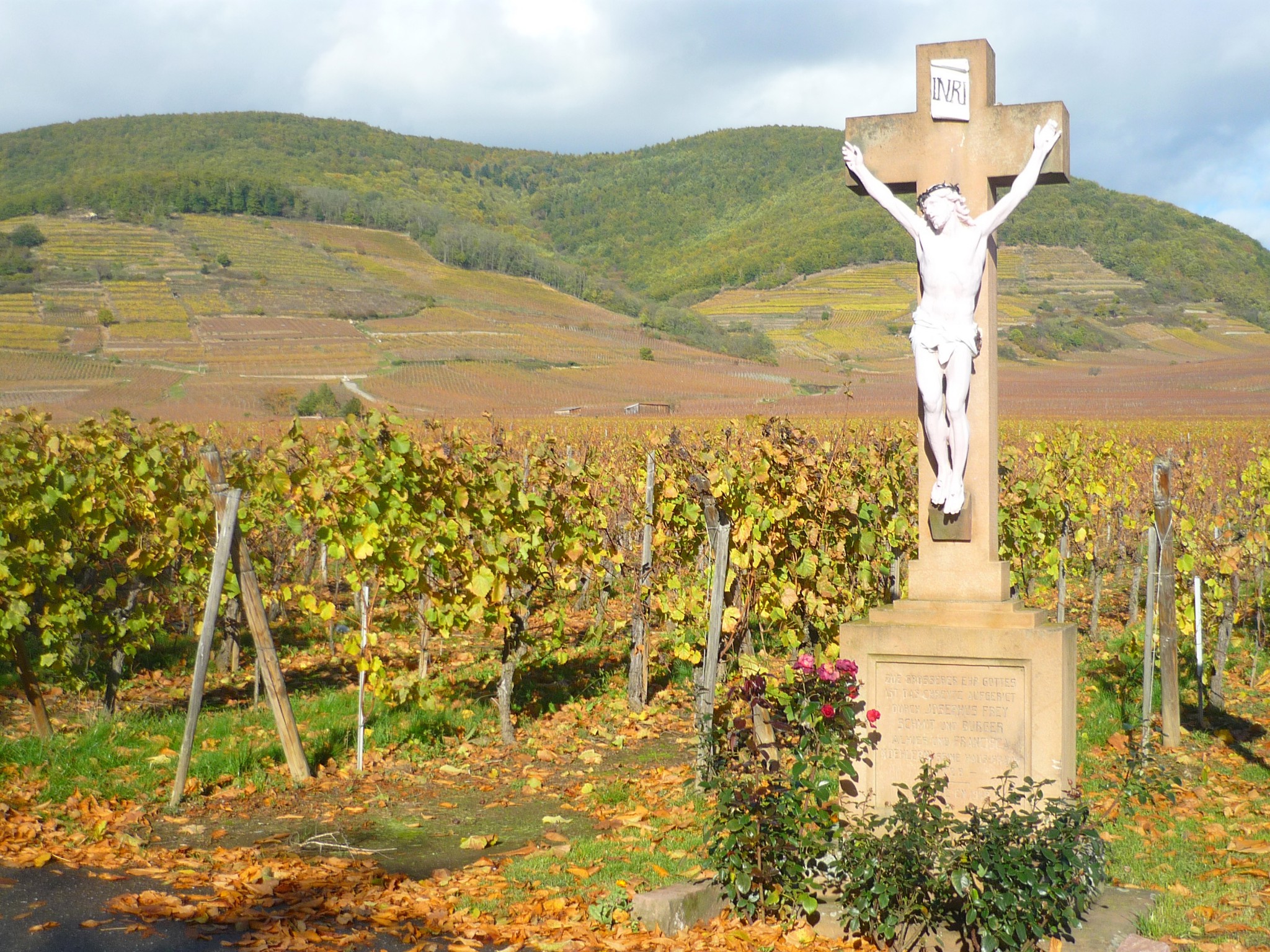 The Museum of Alsatian Vineyards and Wine of Kientzheim (Musée du Vignoble et des Vins d'Alsace) offers a complete presentation of the wine-grower's art, and its associated professions (barrel-making and glass-making). The museum was founded upon the initiative of the St Stephen's Brotherhood (Confrérie Saint Etienne), also based in Kientzheim, which is the official body controlling the quality of Alsatian wines.
---