Winter is here at last! For a few days we are visiting Alsace and against all expectations snow fell yesterday morning. We quickly drove across the Sundgau region to the South of Alsace to take photos of the villages under the snow…
When we stay in the Sundgau, we have a few favourite spots we enjoy visiting: Hirtzbach and Ferrette. On our way from Altkirch to the Alsatian Jura, we also stopped at Hirsingue where the banks of the Ill River offered some good spots for photos.
First, the village of Hirtzbach and its river bordered by two long streets. See how the colours of the half-timbered houses are enhanced by the snow:
The railings of the chateau of Reinach:
The St. Affre chapel is situated in the upper part of the village with great views over Hirtzbach and the Ill valley. We took a photo from this exact location in Spring. This scenery looks similar to a Bavarian landscape (without the Alps!)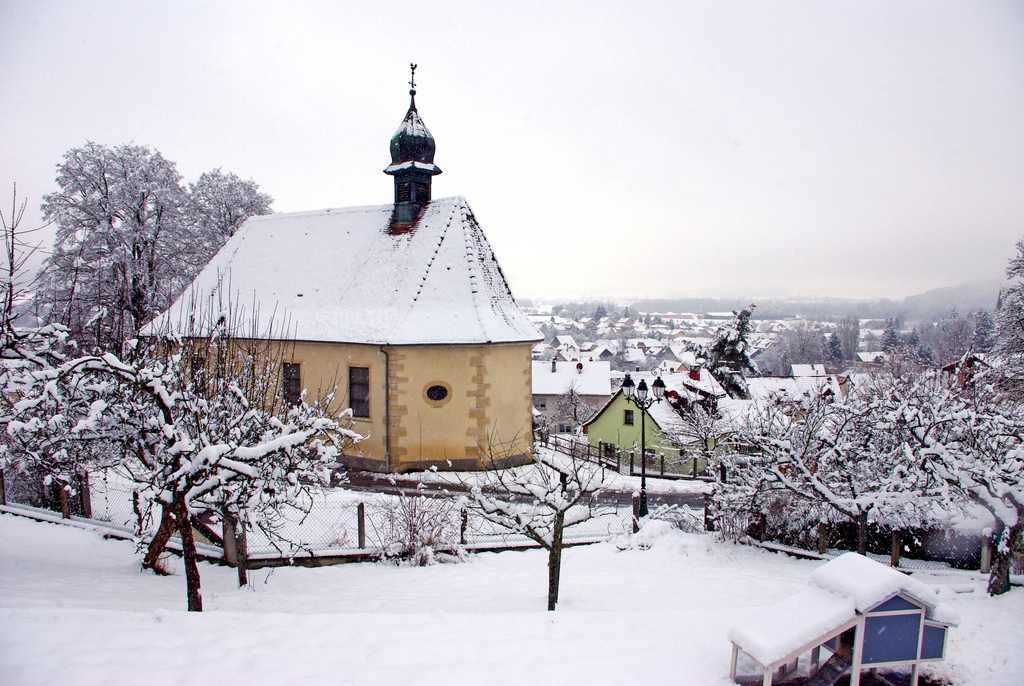 ---
Our next stop on the way to the Alsatian Jura was Hirsingue. There isn't much to see there except for the picturesque banks of the Ill River, which are – like neighbouring Hirtzbach – bordered by beautiful half-timbered houses.
---
Lastly, the village of Ferrette. The little town lies to the South of Mulhouse, between Montbéliard and Basel. It takes great pride in its ancient town centre topped by two medieval castles: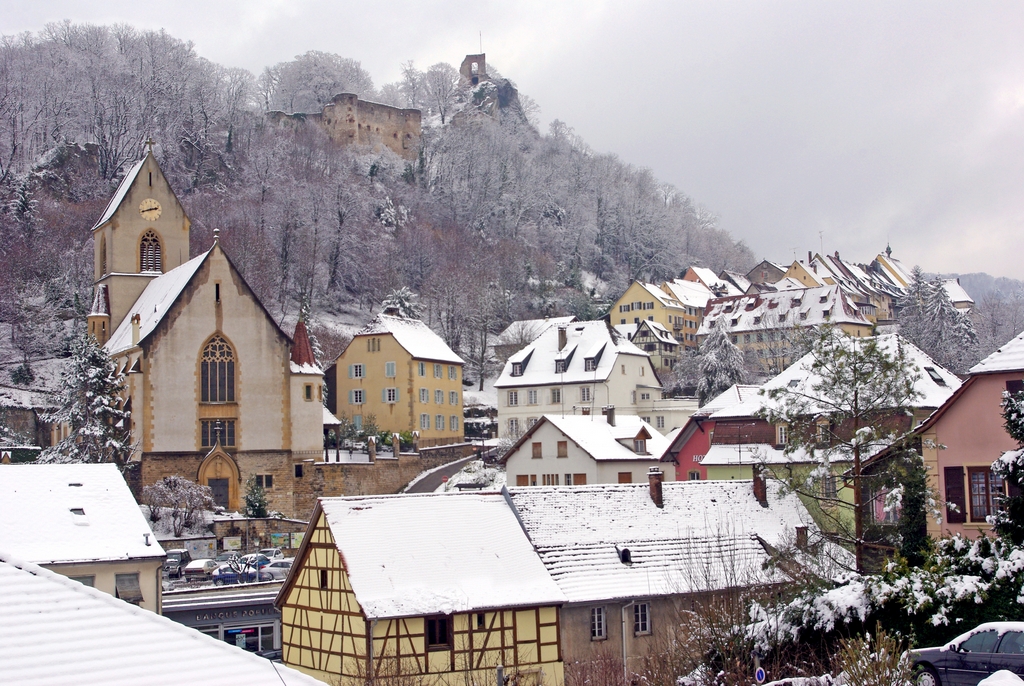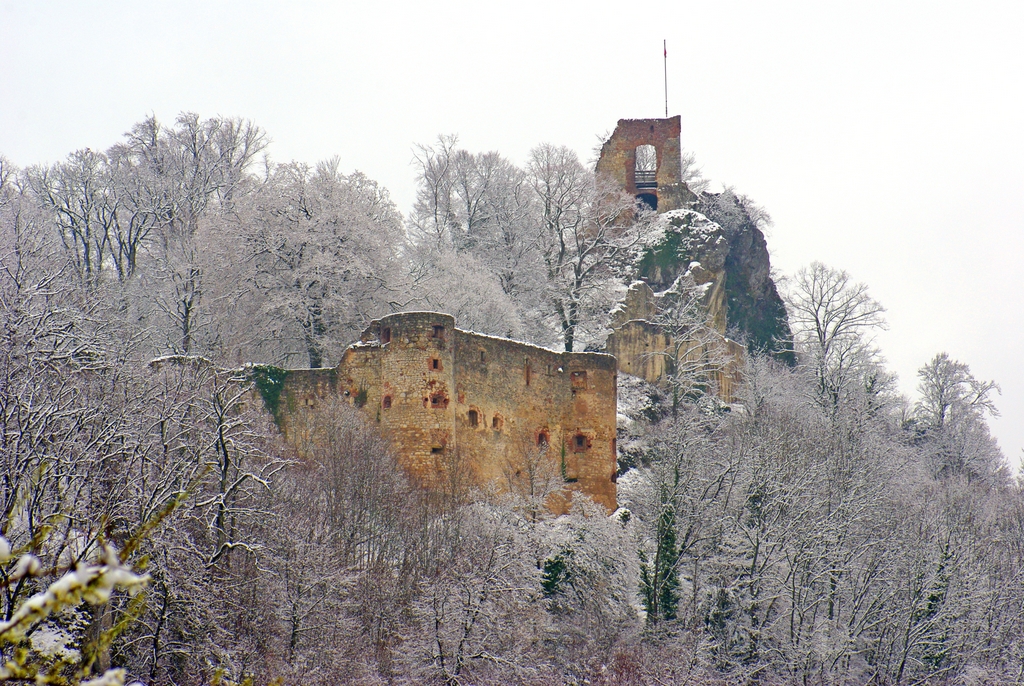 The view from the castle extends to the hills of Sundgau and the Alsatian Jura.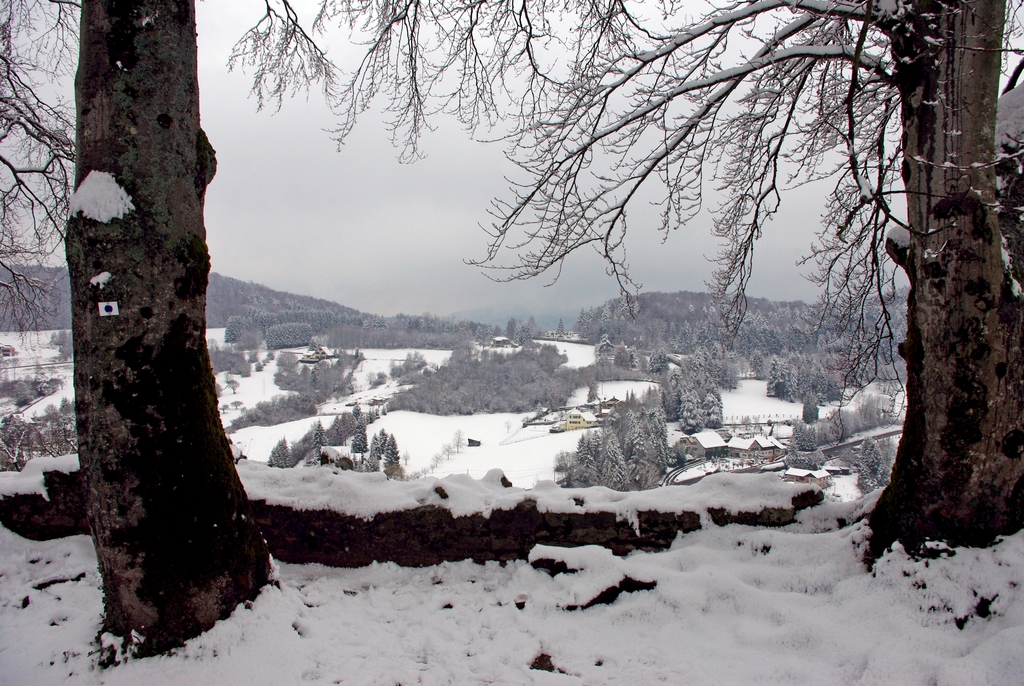 Find out more about the Sundgau.
---