Clermont-Ferrand is in a beautiful town of France, in the Puy-de-Dôme département. The touristic destination is best known for its important university and the incredible volcanic mountains that border it, known as the Chaîne des Puys.
This city is a brilliant holiday destination as it provides something for everyone. Dedicated city-breakers can enjoy wandering the picturesque streets and soaking in the stunning architecture. Those who love getting away from it all can hike in the mountains for miles.
If you're planning a trip to Clermont-Ferrand, here are some things you can't afford to miss.
Start With a Little Lunch
One of this region's most famous delicacies is Bleu D'Auvergne. Cheese lovers might already be familiar with this powerful blue cheese. It is semi-soft, incredibly rich and has a wonderful saltiness.
It was first created in the early 19th century by a farmer who discovered that imparting a little of the mould from his rye bread into his cheeses produced striking blue veins and made the cheese simply delicious. It's now got a POC label, meaning it can only be produced in this part of the world.
Simply smeared onto a piece of bread is a great way to enjoy it, but even better is to head to Le 1513. This unassuming crêperie is named after 1513 because that was the year it first opened. It serves all kinds of crepes, each one delicious, but maybe the most quintessential for this area is a galette with Bleu d'Auvergne and, if you'd like, a slice of ham.
For those with a sweet tooth, you ought to have a look at the dessert menu; crêpes with caramelised banana and Grand Marnier are genuinely delicious.
Explore the Architecture in Clermont-Ferrand
For gothic architecture, it doesn't get much more on the nose than a volcanic black cathedral. One of very few of its kind in the world, the cathedral of Clermont-Ferrand is made from volcanic rocks from the nearby mountain range.
This cathedral is the most important in the region and sits right at the heart of Clermont-Ferrand's historic district, making it the perfect place to begin your tour of the city.
As well as the cathedral, look out for the Romanesque basilica of Notre-Dame-du-Port. There is a wonderful old-world feel to this part of the city that takes a little while to soak in properly.
If you've got the time in your itinerary, make a stop in one of the tree-shaded squares and enjoy a coffee, giving yourself some time to watch the world go by.
Where to Stay in Clermont-Ferrand
If you are after a hotel with a twist, then there is nowhere that does it with such French flair as Hôtel Radio. This super chic hotel is, unsurprisingly, radio themed, and you will find it in the Chamalière district of town, making it the perfect spot for those who want to climb the famous chain of mountains.
The decor is subtly radio-themed, with little nods to music everywhere you look. The rooms themselves are huge, with unparalleled views of the mountains beyond.
If you've got any space left for food, then the restaurant is well thought of and offers many delicacies that are particular to the region.
A Nod to Blaise Pascal
Perhaps the most famous person to come out of Clermont-Ferrand is Blaise Pascal, an incredible mathematician who live during the mid-17th century.
Pascal was credited with many mathematical discoveries, but one of his most interesting relates to the origins of gambling as he discovered the Roulette wheel.
If you want to pay a little homage to Pascal, you can enjoy a game of roulette at the Casino de Royat on the outskirts of town. This casino has long opening hours, so it can make an excellent way to round off the evening.
If you find you have run out of steam, it is also possible to play online instead, using the wifi in your hotel.
More photos of Clermont-Ferrand
Here are some photos to make you want to visit Clermont-Ferrand: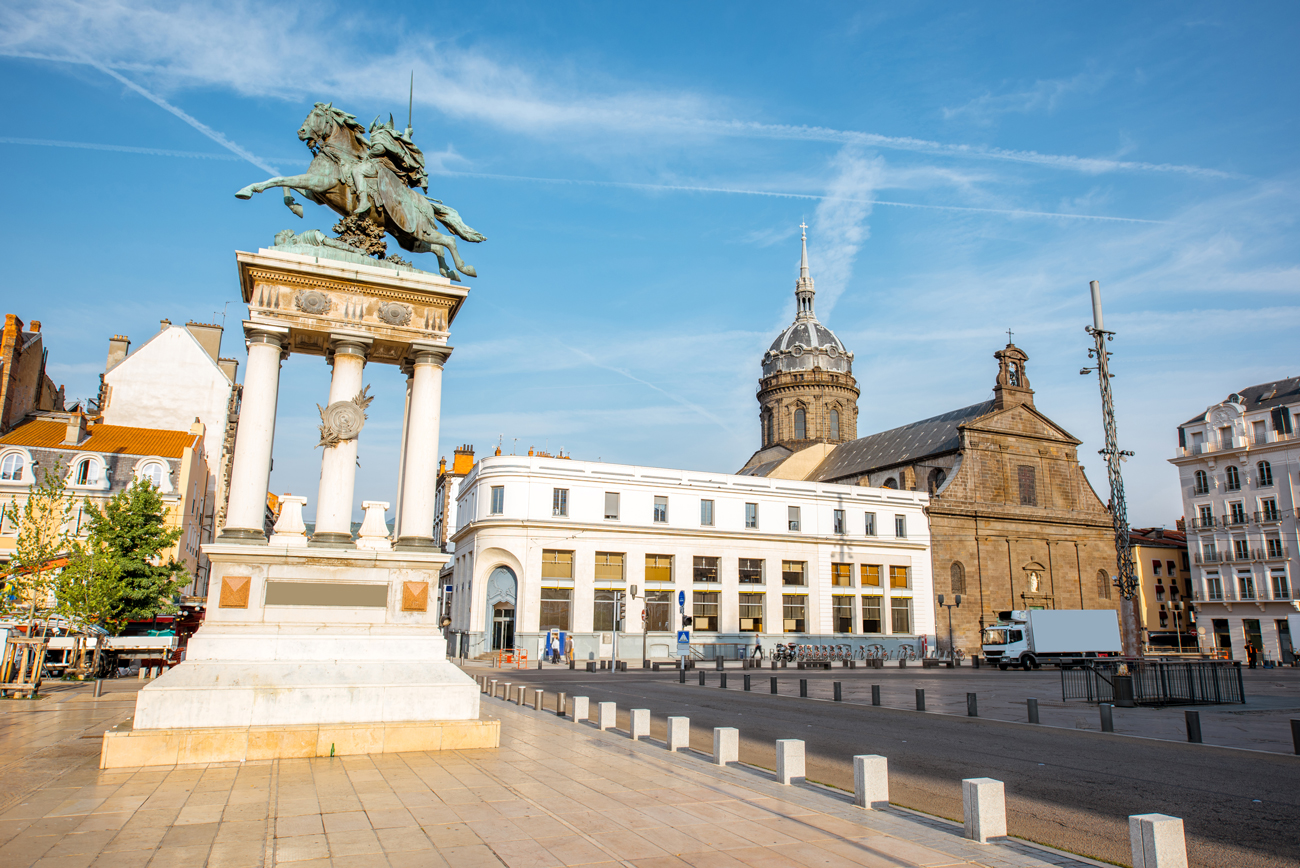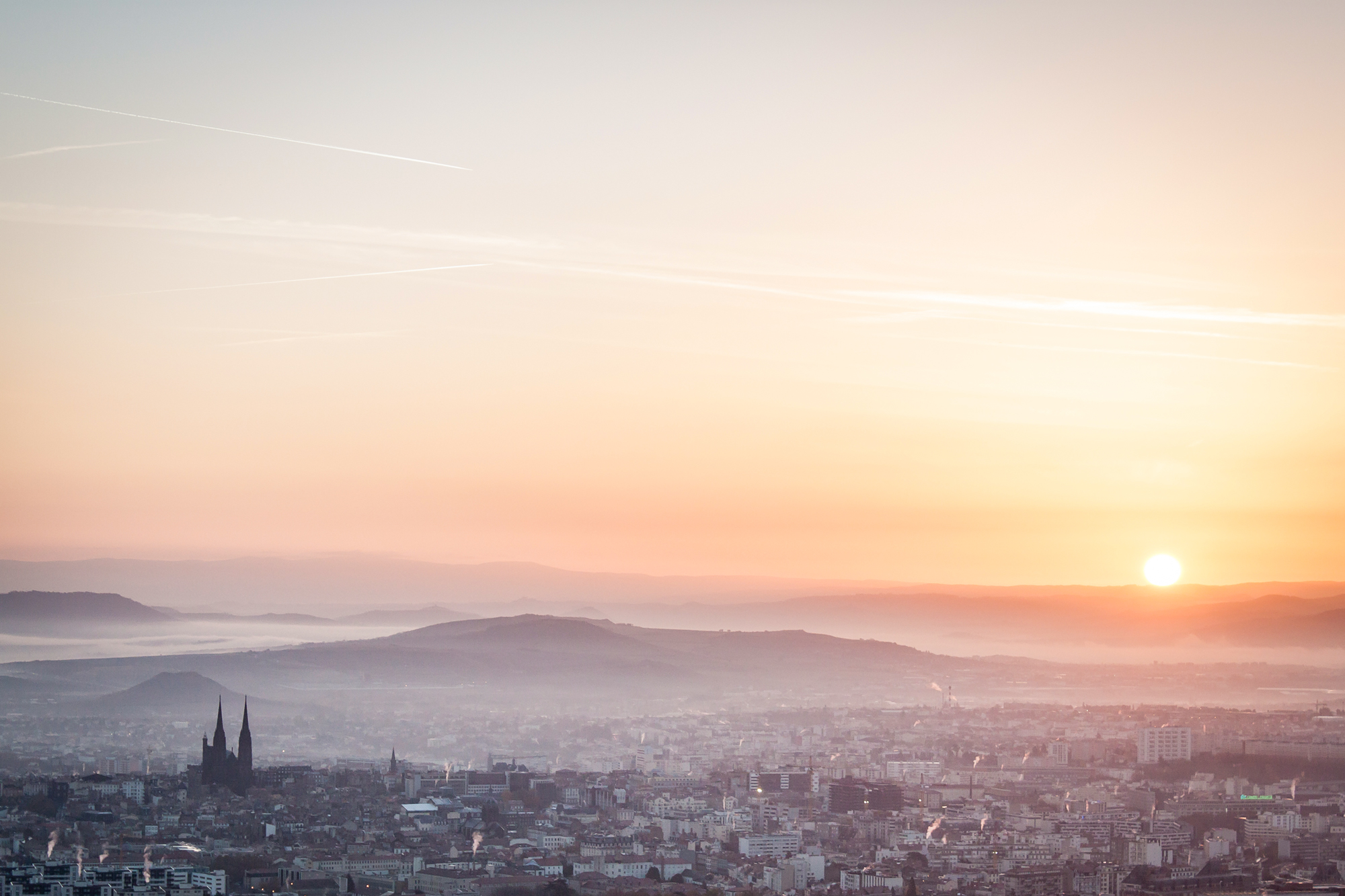 Find out more about Clermont-Ferrand
Visit the following sites for more tourist information on Clermont-Ferrand.
How to get to Clermont-Ferrand?
Clermont-Ferrand is at the crossroads of two main motorways (autoroutes):
north-south Paris – Béziers (A71 and A75) and
east-west Lyon – Thiers – Ussel – Brive – Périgueux – Bordeaux (A89).
By road
Clermont-Ferrand is located:
420 km from Paris,
370 km from Bordeaux,
335 km from Montpellier,
300 km from Orléans,
190 km from Bourges,
175 km from Limoges,
165 km from Lyon,
140 km from Saint-Étienne and
50 km from Vichy.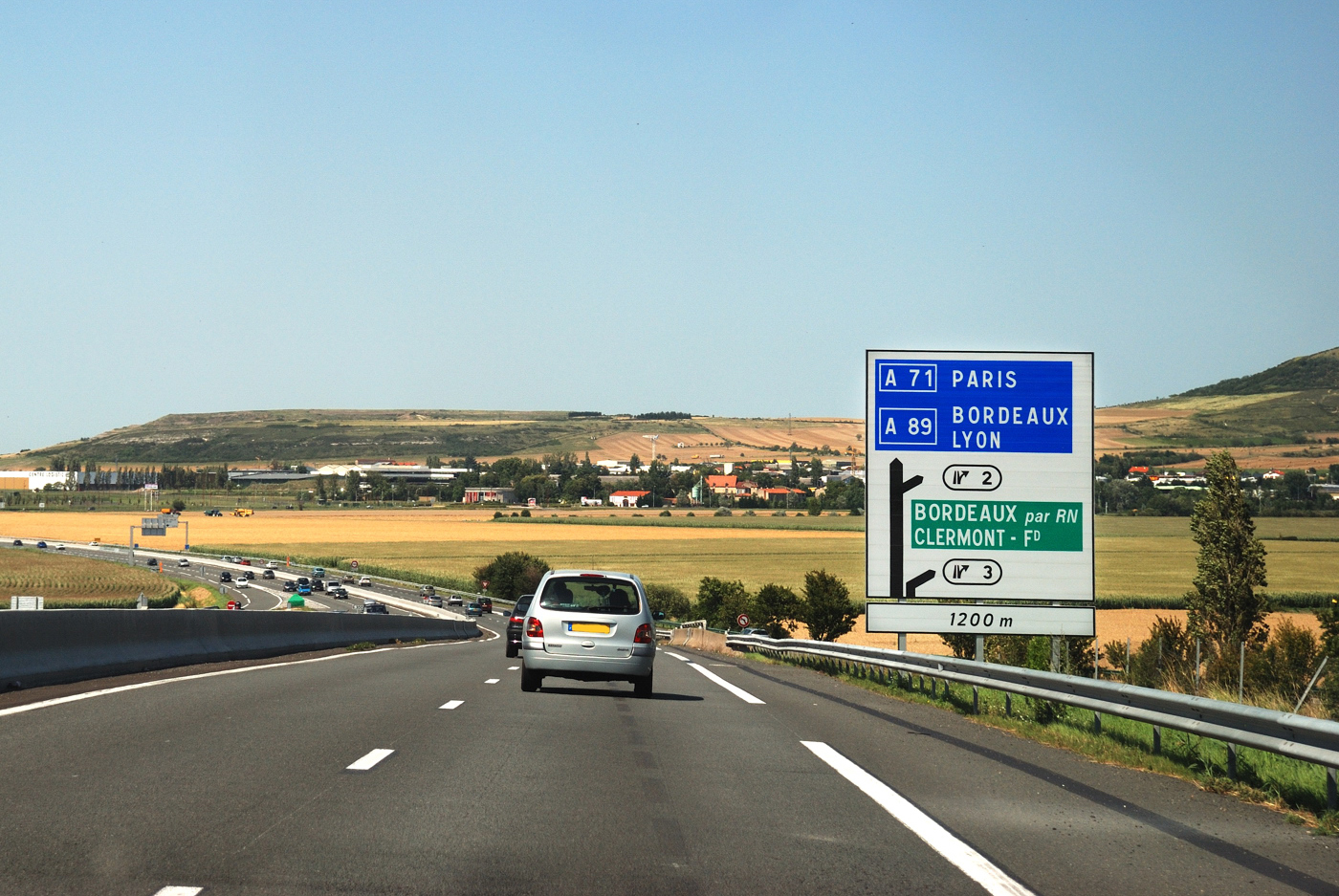 By train
The SNCF provides daily connections with Paris (Paris Bercy Bourgogne – Pays d'Auvergne station), including a daily non-stop train in 3 hours, from Monday to Sunday. Connections to Béziers, Lyon, Nîmes, and Toulouse.