Situated in the rue Saint-Vincent on the slopes of the Montmartre Hill (18th arrondissement), the vineyard of Montmartre is reminiscent of the viticultural past of the Paris region.
---
The Vineyard of Montmartre
The small patch of vineyard situated on a steep hill seems at odds in Paris. How many sightseers know that the Île de France was once a wine-making region? There were vineyards in Issy-les-Moulineaux, Rueil-Malmaison, Saint-Germain-en-Laye, Suresnes… Since 1932, the vines of Montmartre have continued the centuries-old tradition.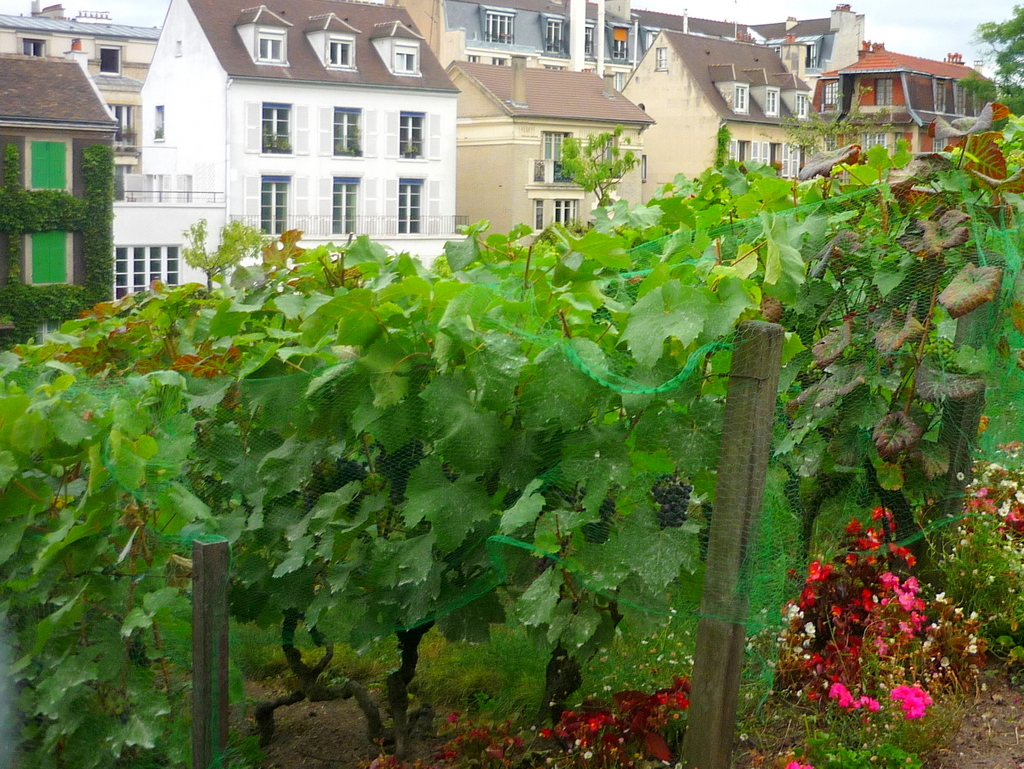 The vineyard stretch is owned by the City of Paris and covers 1,556 m2. It produces 27 varieties of wine including 75% of Gamay, 20% of Pinot, some stocks of white Sauvignon and Riesling.
The wine production of the 'Clos de Montmartre' reaches up to 500 litres per year which represents 1,700 bottles.
---
An old local saying
According to a local saying from the 17th century, the wine of Montmartre was reputed for its diuretic properties:
'The wine of Montmartre
Whoever drinks a pinte (0.93 litres) pisses a quart (67 litres)!"
(C'est du vin de Montmartre
Qui en boit pinte en pisse quarte)
---
Montmartre Wine Harvest Festival
Each year the harvest of the grapes takes place on the first weekend in October and draws more than 500,000 visitors. This is the opportunity for a festive celebration with wine tastings and cooking workshops, concerts, street parades and fireworks.
The 'Clos de Montmartre' is auctioned each year from €45 a bottle and the proceeds of the sale goes to charity.
Find out more about the hill of
Montmartre
.
---