Versailles is located 22 km southwest of Paris. It is famously known for its grand chateau and its vast park.
---
Versailles Palace
During the reign of Louis XIV, the Sun King, Versailles became the residence of the king's court. From May 1682 to the French Revolution, the chateau of Versailles was the seat of the French government.
Versailles was the glory of the King of France. This can be understand when visiting the sumptuous main apartments of the palace and the vast gardens lay out by landscaped architect Le Nôtre.
More details on our website about Versailles to come soon!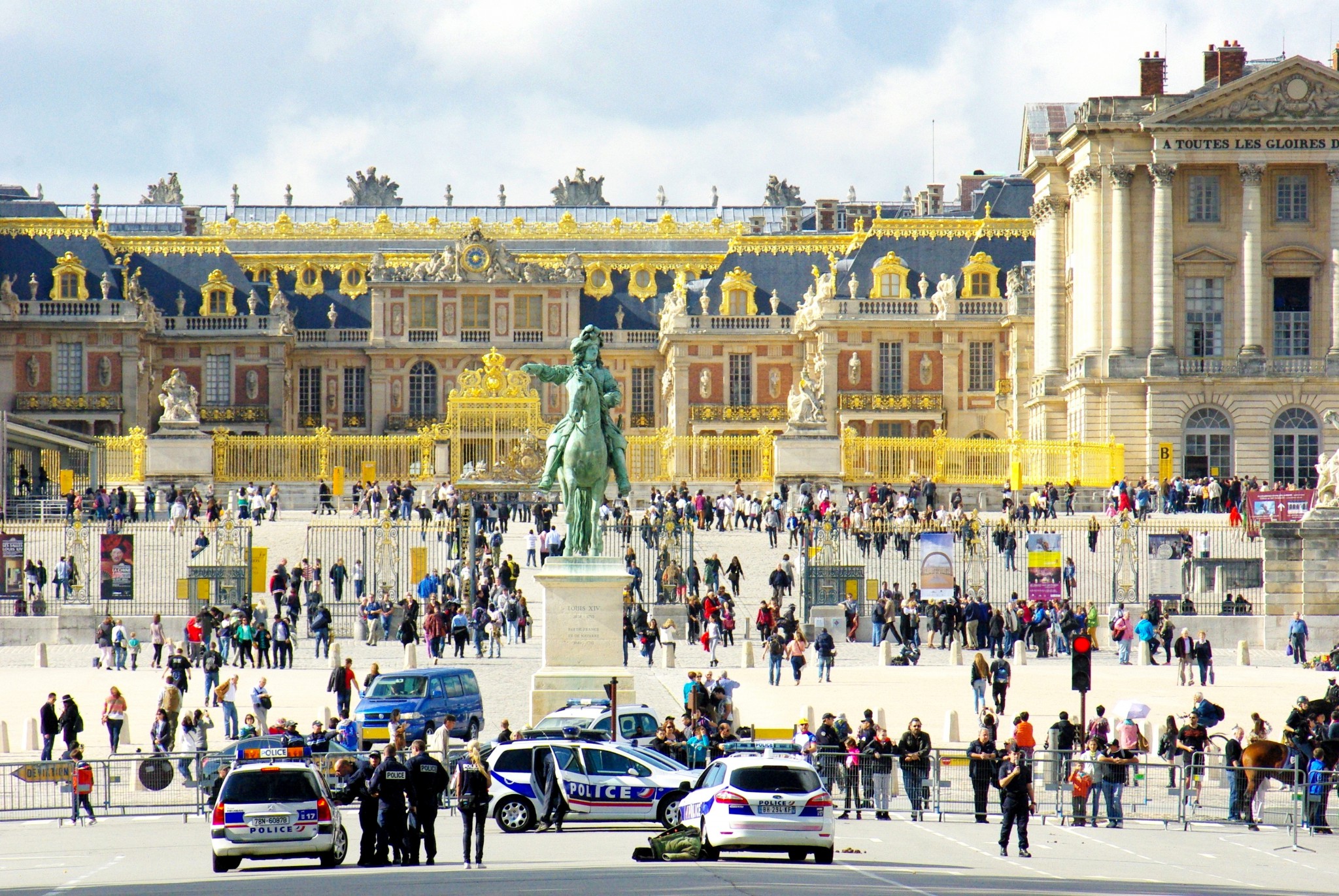 ---
English-French Vocabulary
(f) for féminin, (m) for masculin and (v) for verbs
apartment = appartement (m)
architect = architecte (m)
castle = château (m)
city = ville (f)
court = cour (f)
French Revolution = Révolution Française (f)
garden = jardin (m)
government = gouvernement (m)
Hall of Mirrors = Galerie des Glaces (f)
king = roi (m)
kingdom = royaume (m)
palace = palais (m)
park = parc (m)
queen = reine (f)
residence = résidence (f)
Sun-King = Roi-Soleil (m)
---