This is it! After many years of dreaming about French baguettes, the Eiffel Tower and fields of lavender, you've decided to travel to France and you are ready to book your flight! Needless to say, you're pretty excited about the idea. And nervous too. Particularly if this is your first visit to France… or if you last went a long time ago. To ease the stress of planning and to give you some ideas on how to get prepared, I've compiled a list with 10 helpful steps. I really hope it will help you prepare for your French adventure!
Note: to make this post more personal, I've decided to centre it around a traveller coming from Canada. But wherever you come from, the ideas given in the posts will apply to everyone! The steps are designed to get you thinking about what you need to prepare, not necessarily give you all the ideas or answers… a starting point to plan out your dream holiday.
Note 2: This article was published before the pandemic and does not include health information for travel to France.
Step 1: Where are you going in France?
Unlike Monaco or any micro-states, France is a large country. OK, 18 times smaller than Canada.
But from North to South and East to West, the country is approximately 1,000km. It offers a large variety of landscapes (from mountains to hills and plains) and urban areas (Paris, Lyon, Marseille…).
You get the idea – one of your first decisions will be to choose where you'll be heading to. This also depends a lot on the length of your stay.
My guess is that, if you're coming all the way from Toronto or Vancouver, you're not going to spend just a weekend in Paris. One or two weeks (or more!) will enable you to see so much more of France.
Now, depending on the length of your stay, you can decide where to go. Do you have specific French destinations to mind? Have a look at places with fast train links to Paris with the TGV or good flight connections.
Options to consider about your travel to France
Paris-based only
Paris-based with short breaks in Northern France (Versailles, the Loire, Normandy, Burgundy, Champagne)
Paris and across France
France excluding Paris
Paris / provincial France and other European countries
Step 2: What is your budget?
Now that you've decided where to go, it's time to do some research on how much your trip will cost.
The price may vary sharply depending on the season, whether you choose to travel out of season or not.
A piece of advice if you want to save a bit of money: avoid July and August in touristy areas (Provence, Loire, Dordogne…). Visit Paris off-peak or in Winter for cheaper accommodation (and no queues at monuments and museums!) If you are travelling to Paris in the height of Summer follow our tips for beating the queues and pre-booking tickets to popular attractions.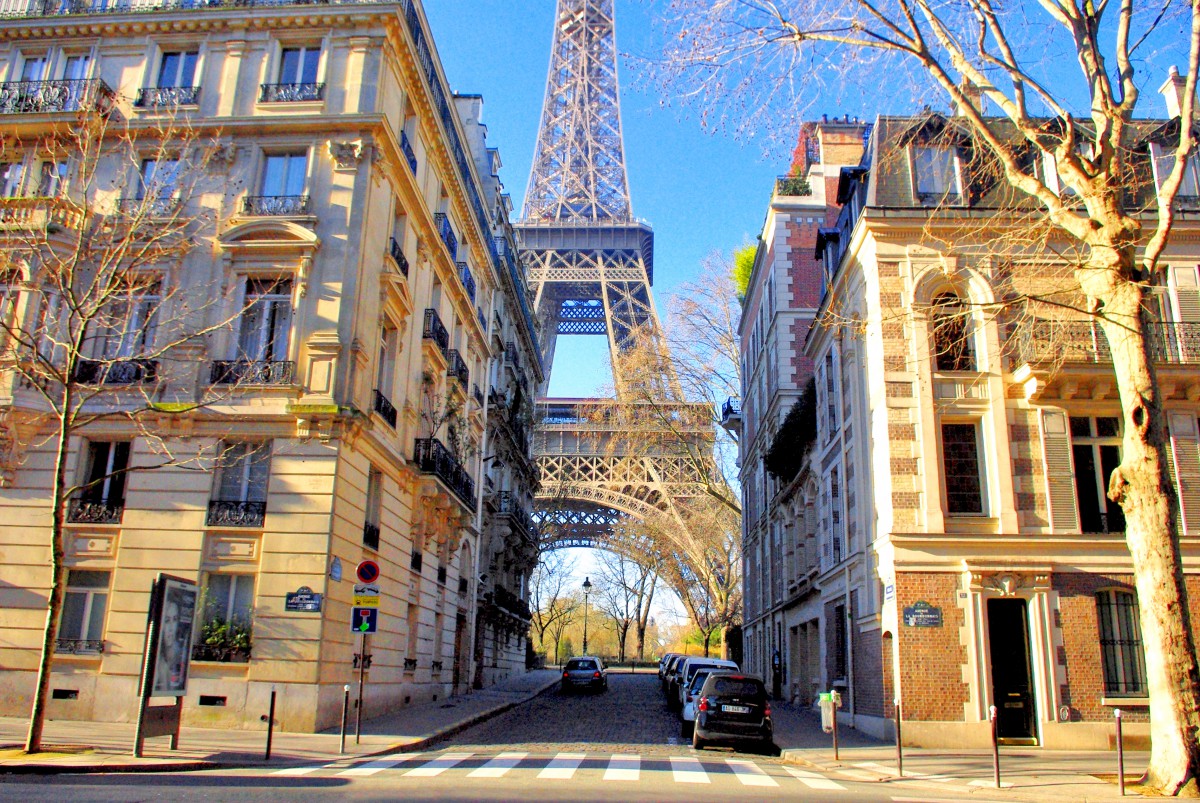 Depending on the budget you set, you may want to review your itinerary and adapt it. Not everything has to cost a lot and you don't need to spend huge amounts to enjoy yourself. Many museums and parks are free and a simple walk with a little picnic can be just as memorable as a Michelin starred restaurant.
Your budget may determine how long you spend in Paris as you might find you get a better hotel deal in a different town. You can stay in a holiday home for around 350 euros a week in more rural parts of France.
Whatever the budget you come up with, make sure you allow a little more for unplanned extras.
Step 3: Do you have all your documents in order?
Good news for our Canadian friends: you don't need a visa to travel to France! Well, at least if your travel applies for stays of up to 90 days in any 180-day period.
The Schengen area
France is part of the Schengen area which means that this period of time applies to 26 European countries. Here's the (long) list:
Austria,
Belgium,
the Czech Republic,
Denmark,
Estonia,
Finland,
France,
Germany,
Greece,
Hungary,
Iceland,
Italy,
Latvia,
Liechtenstein,
Lithuania,
Luxembourg,
Malta,
the Netherlands,
Norway,
Poland,
Portugal,
Slovakia,
Slovenia,
Spain,
Sweden and
Switzerland
Is your passport still valid?
Make sure your Canadian passport is valid for at least three months beyond the date you expect to leave the Schengen area. It may sound silly but check your passport's expiry date. And if you don't have one yet and it needs to be renewed, make sure you apply as soon as possible (it could take 10 to 20 working days to receive the precious document and without it, well you won't be seeing much of France!)
The Government of Canada provides important and practical information for your upcoming travel to France with safety and security, health and assistance issues. It also gives you information about entry/exit requirements.
Step 4: What about travel insurance?
It's always recommended to have some kind of travel insurance. Some credit card companies include this when you use their card to pay for the trip. As the saying goes: always hope for the best but be prepared for the worst! Check for travel insurance that covers:
adequate medical insurance cover: check that it covers you overseas. If not, you may want to purchase medical protection to cover you.
flight cancellation,
theft, loss and damaged objects (your camera or wallet for example)
Step 5: When to book your flight?
This is an essential step as unless you pay a premium you won't be able to change your dates once you book your flights to France.
It may well be one of the most expensive costs of your trip so you'll want to do a little research beforehand. In order to get the best prices, book your flight a few months prior to your trip. As I was researching the topic I found many sites that suggested the best time to book international journeys was 5-6 months in advance. Also, plane tickets were generally the cheapest in January and February.
From all the major airlines operating flights between Paris and Canada, Air France has the most frequent service, with good onward regional connections:
Step 6: How will you organise your stay in France?
Now you've got your flight ticket and know where you'll land (and depart!), it's time to get a little more detailed in planning your trip to France.
This is particularly a good step to follow if you intend to travel across France and stay in several different places.
How will you get from A to B? Will it require a stop-over in C?
Make sure you know how you will travel from the airport to your accommodation on arrival. For example, flying into Paris CDG you could arrange a shuttle or taxi to meet you with a named board, take a train into central Paris (get the one that is faster and doesn't stop at lots of stations), or the Air France coach service.
How will you travel: by car, by train or by coach?
In addition, be careful about changing trains and allowing enough time. Sometimes the bigger stations have many platforms and it can take a while to get to the other side.
Step 7: Where to stay?
The earlier you book your stay, the more choice and cheaper options you'll get. This is especially true in the High Season (Summer usually – except for the French Alps ski resorts in Winter!)
If you're planning a trip to Paris, are you looking for a particular location (your favourite arrondissement) or the budget option (number of stars, comfort, price range)? Are you considering chain, boutique or luxury hotels, rented accommodation such as Airbnb or youth hostels? Our experience has been that in France a three-star might be more the equivalent to a 2 star in other countries like Canada. A good three-star could be very comfortable but is likely to have a small room.
Beware of Paris' narrow staircases!!
In Paris and French towns, you might be surprised at how narrow staircases can be and not all buildings have lifts. Don't get caught out by a 6th-floor room with no lift and a windy staircase at the top. Do the research so you are sure of what you are getting and double-check cancellation rates.
You will find that lots of smaller hotels may offer a very simple breakfast but not do any other food. If you enjoy room service and hotel facilities double-check the small print before you book. In France people eat out a lot more so a smaller hotel might not have a restaurant if it is located close to other eating options.
If you're travelling across France, the options of accommodation are greater as it includes traditional family-run hotels, campsites, bed&breakfasts, guest houses, self-catering…
Step 8: Work on an in-depth plan for your French trip
In step 1, we covered where to go in terms of major destinations.
In step 6, you planned your itinerary's stages.
Now that you're all set it's time to plan your dream itinerary in-depth. It's my favourite part of preparing for trips because in doing more research on the places I'm going to visit, I start to dream and see myself there.
If you choose to visit Paris, what would you like to see? Climb to the top of the Eiffel Tower? Wonder at the amazing art galleries and museums? Explore the hidden gems of Paris?
If you're driving across Provincial France, are there any particular places you might want to stop and discover?
Eating out, outdoors activities & more…
And what about eating out? Shopping in traditional markets or supermarkets? What are the outdoor activities available in your destination? Are they any festivals and other cultural activities worth attending? Museums and art galleries?
There's a great choice of printed guides and travel blogs that can assist you and provide you with some fresh ideas.
France's excellent network of Tourist boards
Also, most towns and touristic villages have their own tourist offices (offices de Tourisme) where you can get paper maps and brochures. They have their own websites where you can often download a pdf version of them to your smartphone, tablet or computer. It's a good idea to research a place before you arrive so you don't waste time when you are there. Remember Mondays are often a day when tourist places, restaurants and shops are closed so check this when making plans!
Be prepared for the unexpected!
Make sure you plan well but in the back of your mind, be prepared for the unexpected and to be a little spontaneous! There might be a place you didn't even know existed and is worth modifying your plans to fit in.
Some of our best memories have been created when we turned down a little side street and stumbled upon a family-run café, a beautiful boutique, or a view that no guidebook mentioned, where suddenly the sun lit up everything around us and created a moment in time that we'll never forget.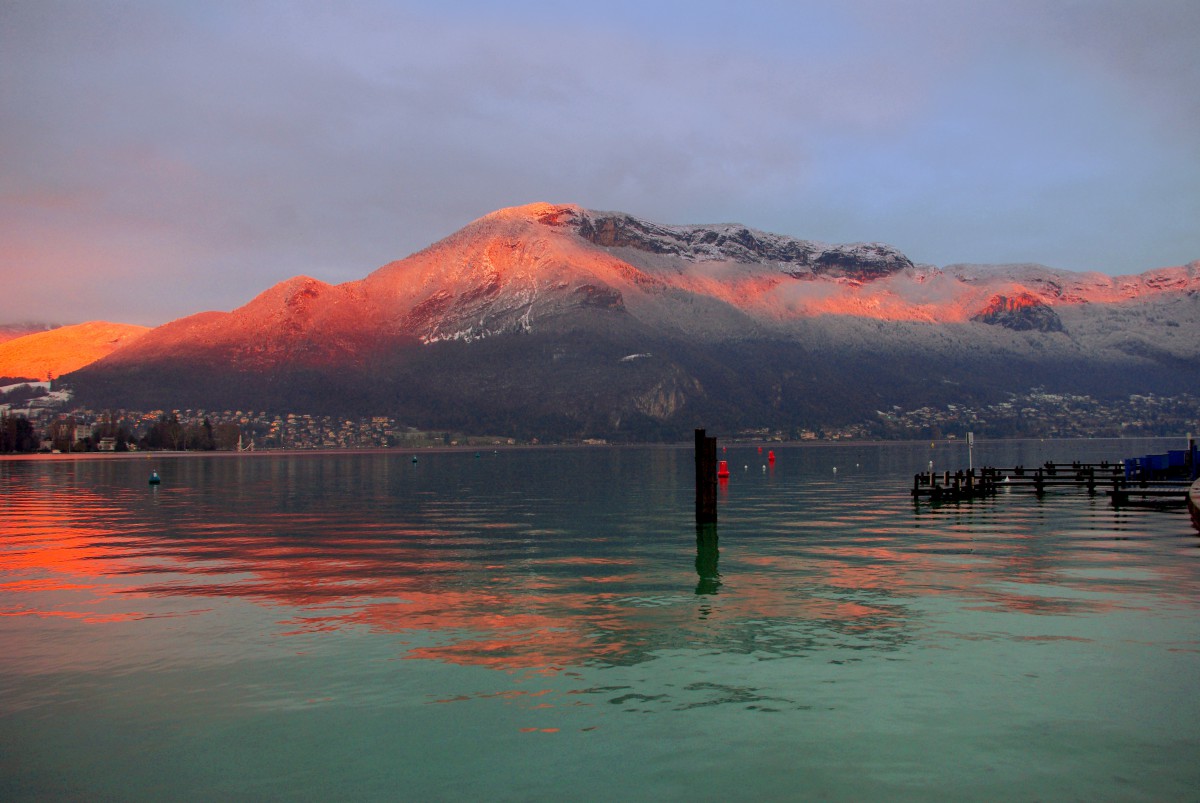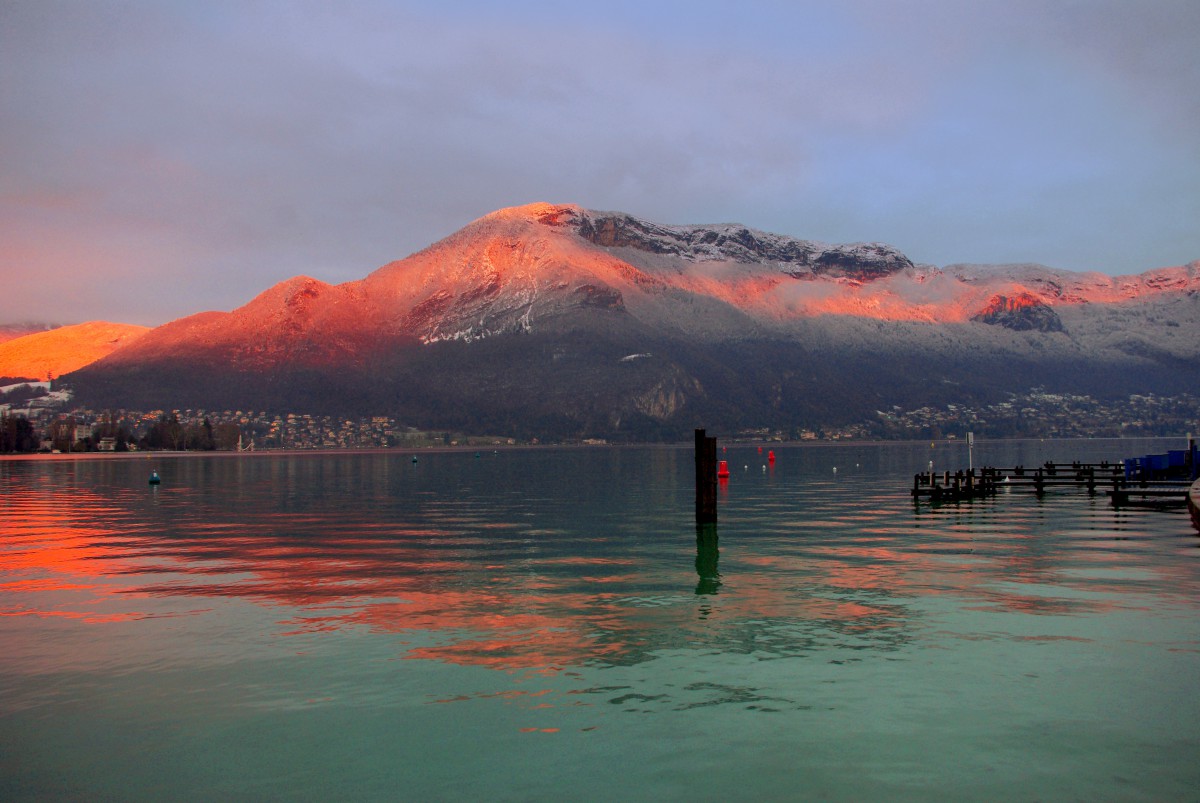 Step 9: Time to pack for your trip to France!
A golden rule: only pack what is essential and try to avoid extras that will make your bags too heavy.
What you'll pack will depend on:
your chosen destination (city only, rural, mountain, coast…)
the season of the year (will you travel in the cold winter or in the hot Summer? what about if its rains?) It might be a good idea to research the average daily temperature of the place(s) you'll be visiting.
In all cases, choose clothes that are comfortable and fit for the season and above all look after your feet …! Choose shoes that are both super comfy and go with a variety of outfits. Trust us…we've walked a lot of miles across France over the years and having good footwear will make your day so much more enjoyable!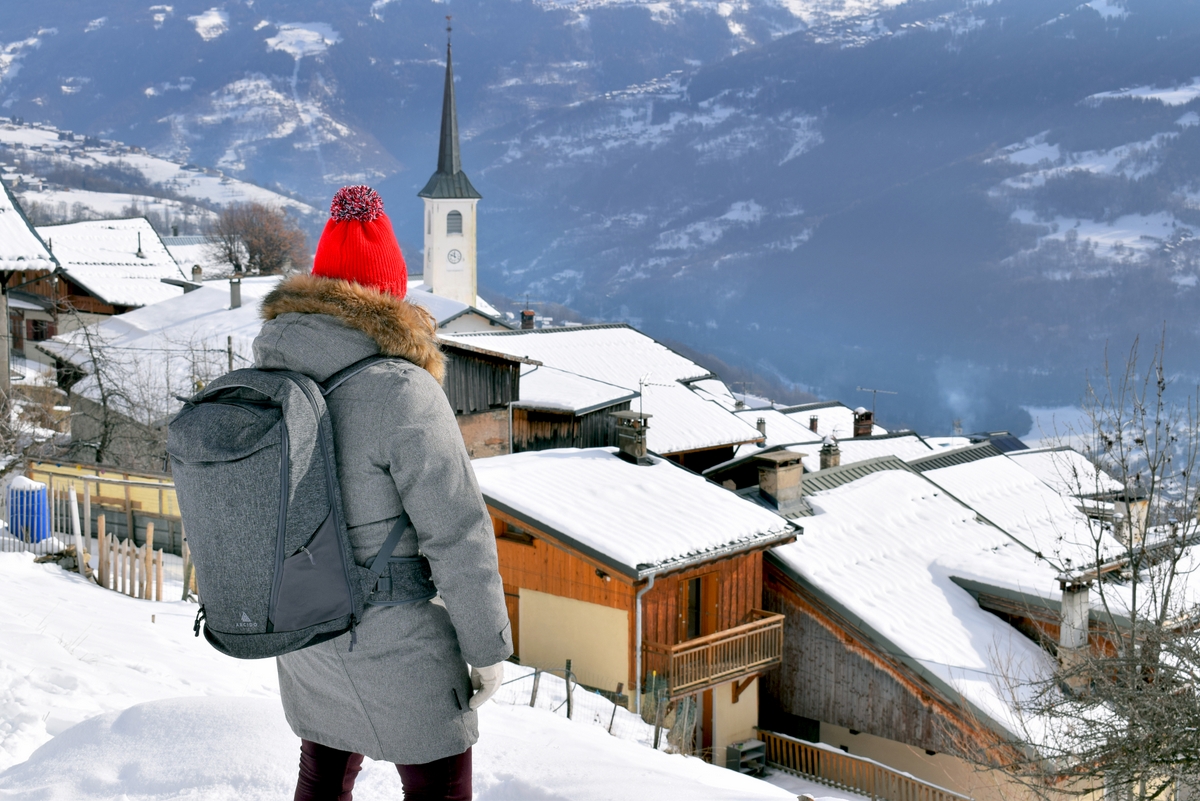 How to get your euros?
Finally, think about how you'll obtain euros whether from your local Canadian bank or by withdrawing cash from an ATM in France.
You can get pre-charged travel cards with local currency on them instead of traveller's cheques which is often a cheaper option than withdrawing cash.
Check your bank's fees and find the best solution so you are not caught out. Also, remember you might need to notify your bank that you are travelling so they don't put a freeze on your card. Sometimes banks impose daily limits which when travelling can quickly get used up so check that too and request an increase if it seems a bit low.
Step 10: Time to travel to France!
Before travelling, make sure you find out how you'll reach your final destination when you step off the plane. Will you need to book an airport pick-up or will you take public transport?
Although smartphones are great we always think it's a good idea to have a printout of travel information as a backup. Remember to have a list of friend/family contact details, accommodation address and phone numbers, booking numbers and shuttle information etc. Imagine what you would need if your phone went down and type it all on one page.
Take care of yourself before travelling
Get good sleep, drink lots of water and cut back on alcohol. Hydration is a must. If you are new to long-haul flights then we recommend the following to help make your journey more enjoyable…
get a good sleep before travelling – don't try and beat jet-lag by starting the flight tired
drink lots of water (bring a refillable water bottle through security to recharge the other side)
have healthy snacks on you that don't contain liquids (you'll be glad of these if flights are delayed or you are sitting on the tarmac awaiting take-off for extended periods): nuts, pre-cut fruit or small oranges, avocado and crackers (cut avocado in half, remove the stone, sandwich back together and wrap before travelling – just take a spoon!), cherry tomatoes and small cut vegetable sticks, healthy muesli bars …
In carry-on luggage have a change of clothes … accidents happen, luggage can get lost or delayed, planes get delayed and you end up overnighting… it's always good to have a change! The one time we didn't was when a passenger spilt his drink all over my wife … not fun.
Make sure you have your phone fully charged and relevant travel adaptors. Will you use your normal phone carrier or do you need a phone or wifi hotspot for your trip? Check out Insidr for a great phone option whilst in France/ Europe.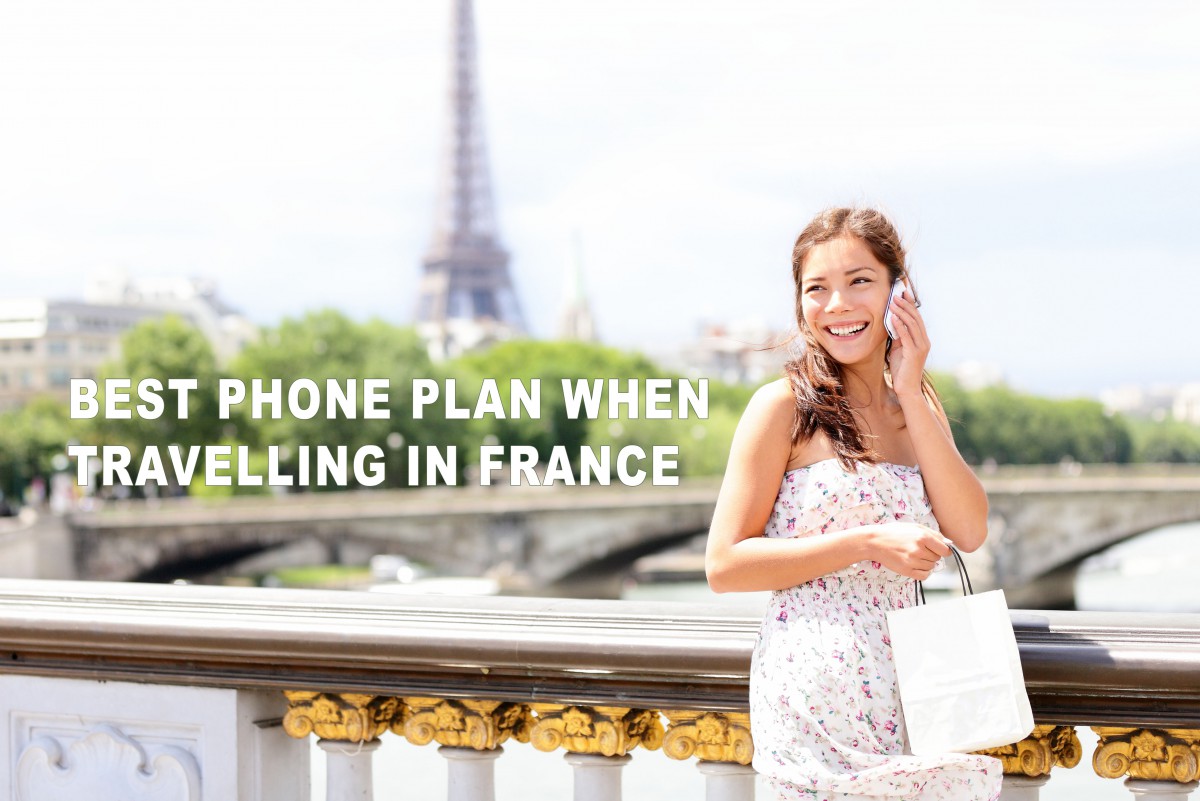 Travelling with children?
Prepare their own little carry-on bag with snacks, wipes and little age-appropriate activities. Sometimes a new toy can do wonders and keep them occupied. If you can get them to carry their own bag.
Take earplugs, an eye mask and noise-cancelling headphones for a proper rest. There are some fantastic neck support products out there to claim to make sleep more comfortable on a plane so look into those.
Oh and one last piece of advice: make sure you don't forget your camera… and if you're on social media, hashtag #frenchmoments on your photos!!
We hope you have a memorable trip to France full of magical moments.
Pin it for later
Liked what you read about travel to France? Pin it on Pinterest:
Disclaimer: This post includes a sponsored link but all opinions and text are our own.