The only part that remains from the medieval castle of Rouen, the former keep was named after Joan of Arc who was brought inside after her capture by the English. The tower is open to visit and stands between the railway station and the Fine Arts Museum.
---
The Tower of Joan of Arc in Rouen
The tower of Joan of Arc (formerly known as 'Grosse Tour' and in French: Tour de Jeanne d'Arc) is the only part that remains of the Castle of Rouen built by the French king Philip Augustus. The entire fortress, except for the keep, was dismantled by the order of King Henri IV in 1591. Contrary to what its name suggests, Joan of Arc was not kept imprisoned there but in the Tour de la Pucelle, demolished in 1809 but whose foundations can still be seen at 102 Rue Jeanne d'Arc.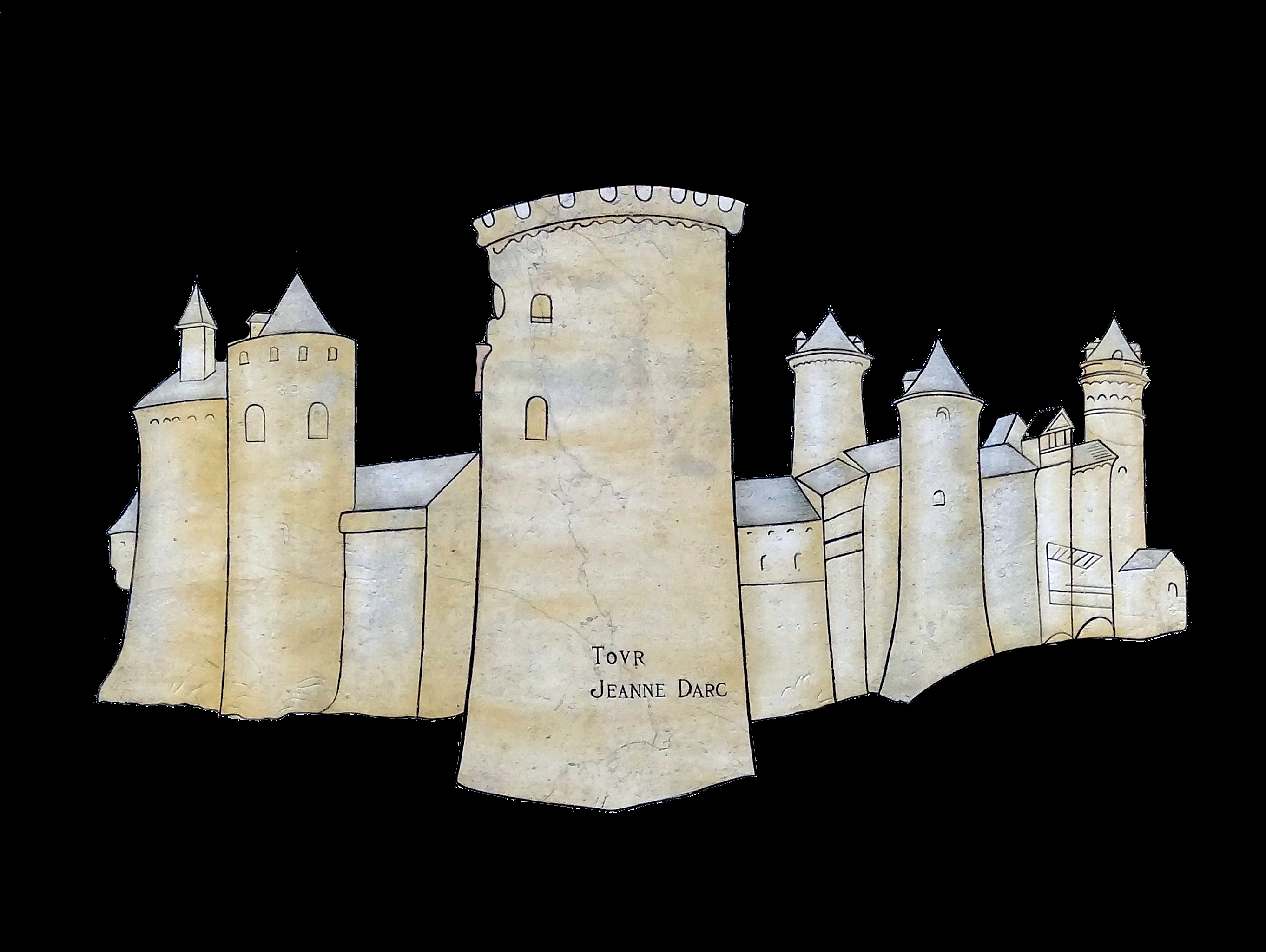 Joan of Arc was brought inside the castle when she was taken prisoner on the 24th May 1430 and to face trial. According to the legend, the maiden was brought inside the tower to be shown the instruments of torture, to which she declared:
"Truly, if you have to pull my members and my soul from my body, I shall say nothing else; and if I say something to you, I would always say to you afterwards that you made me say it by force".
The tower has 4 metre depth walls and is approximately 30 metre tall.. Its tall sharp-pointed roof was added at the time of the restoration undertaken in the 1870s. During the Second World War, the tower was turned into a bunker by the Germans.
The best view of the tower is from the rue du Donjon. Access to the tower is from the rue du Bouvreuil. A steep spiral staircase leads to the top where a small collection of memorabilia related to Joan of Arc and the history of the castle is exhibited.
---