From the 10 June to the 10 July 2016, France will host the Euro 2016. The 15th edition of the European Championship is to take place in 10 locations across the country. It is estimated that the event will draw 2.5 million spectators into the stadiums, including 1 million non-French visitors). Here is the top 10 venues of the UEFA Euro 2016 in France..
---
The venues of the UEFA Euro 2016 in France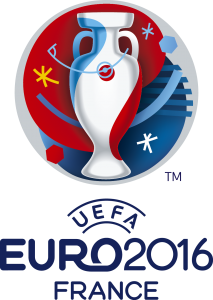 In 2010, there were initially twelve venues planned to host the Euro 2016. Strasbourg, Metz and Nancy opted out for financial reasons. Nantes and Montpellier were not selected.
The competing teams for the Euro 2016 championship are:
Albania, Austria, Belgium, Croatia, Czech Republic, England, France, Germany, Hungary, Iceland, Ireland, Italy, Northern Ireland, Poland, Portugal, Romania, Russia, Slovakia, Spain, Sweden, Switzerland, Turkey, Ukraine and Wales.
The official logo was revealed on 26 June 2013 in Paris with the theme 'Celebrating the art of football'.
---
1. Stade de France, Saint-Denis
Stade de France, Saint-Denis
Capacity: 81,338
Number of matches: 7
Location: 48°55′28″N 2°21′36″E
---
2. Stade Vélodrome, Marseille
Stade Vélodrome, Marseille
Capacity: 67,394
Upgraded stadium
Number of matches: 6
Location: 43°16′11″N 5°23′45″E
---
3. Parc Olympique Lyonnais, Lyon
Parc Olympique Lyonnais, Lyon
Capacity: 59,186
New stadium
Number of matches: 6
Location: 45°45′56″N 4°58′52″E
---
4. Stade Pierre Mauroy, Lille
Stade Pierre Mauroy, Lille
Capacity: 50,186
New stadium
Number of matches: 6
Location: 50°36′43″N 3°07′50″E
---
5. Parc des Princes, Paris
Parc des Princes, Paris
Capacity: 47,929
Upgraded stadium
Number of matches: 5
Location: 48°50′29″N 2°15′11″E
---
6. Stade Matmut Atlantique, Bordeaux
Stade Malmut Atlantique, Bordeaux
Capacity: 42,115
New stadium
Number of matches: 5
Location: 44°53′50″N 0°33′43″W
---
7. Stade Geoffroy Guichard, Saint-Etienne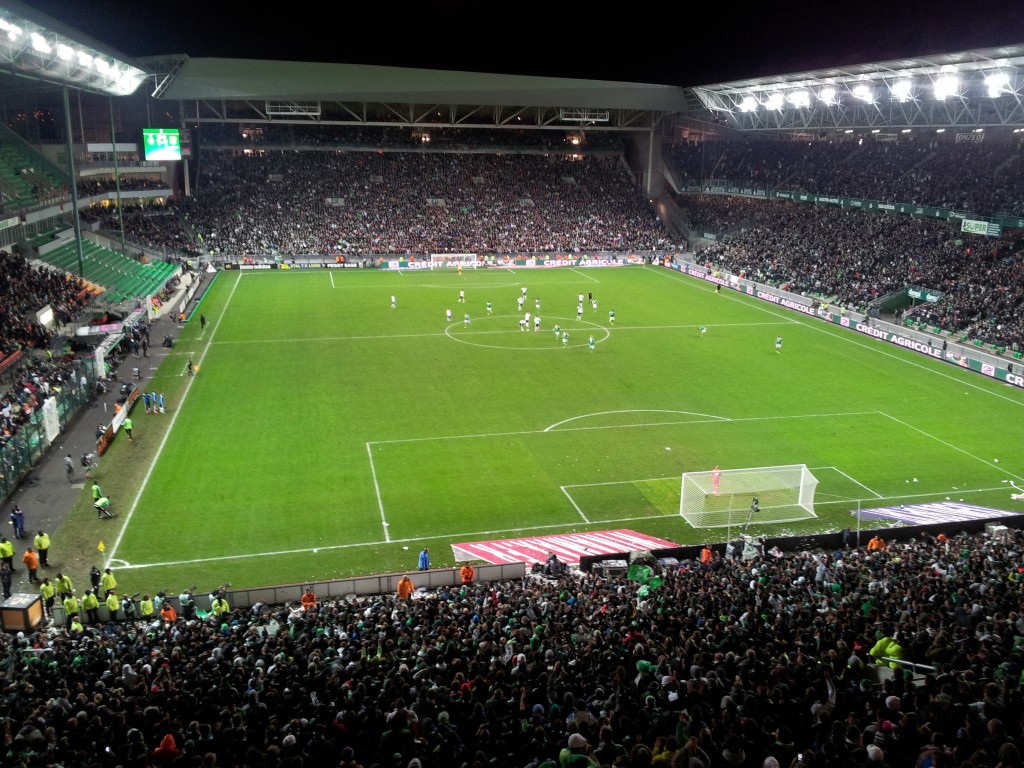 Stade Geoffroy-Guichard, Saint-Étienne
Capacity: 42,000
Upgraded stadium
Number of matches: 4
Location: 45°27′39″N 4°23′24″E
---
8. Stade Allianz Riviera, Nice
Stade Allianz Riviera, Nice
Capacity: 35,624
New stadium
Number of matches: 4
Location: 43°42′25″N 7°11′40″E
---
9. Stade Bollaert Delelis, Lens
Stade Bollaert Delelis, Lens
Capacity: 38,223
Upgraded stadium
Number of matches: 4
Location: 50°25′58.26″N 2°48′53.47″E
---
10. Stadium Municipal, Toulouse
Stade Municipal, Toulouse
Capacity: 33,500
Upgraded stadium
Number of matches: 4
Location: 43°34′59″N 1°26′3″E
---