Far from the image of an industrial river port town, the historic city centre of Rouen is definitely a "must-see". From Gothic churches to civil buildings, here is below our selection of 10 things to see in the old town of the capital of Normandy which was once described as the "city of 100 bell towers" by Victor Hugo.
Rouen Cathedral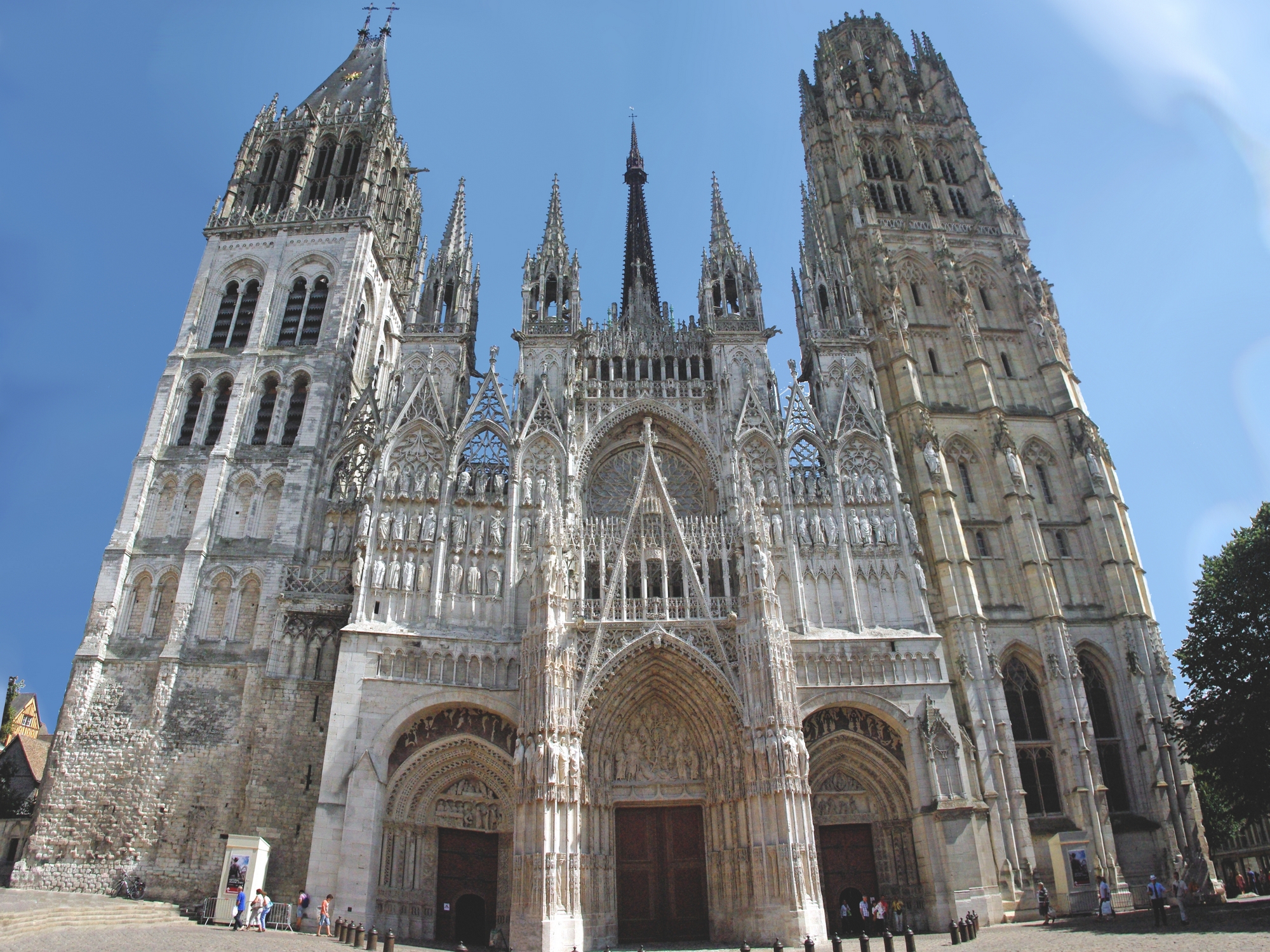 A jewel of Gothic architecture, the Notre-Dame cathedral of Rouen boosts in having France's tallest church spire at a height of 151 m. The breathtaking western façade was intensively painted by Claude Monet.
Find out more about Rouen Cathedral.
Half-timbered houses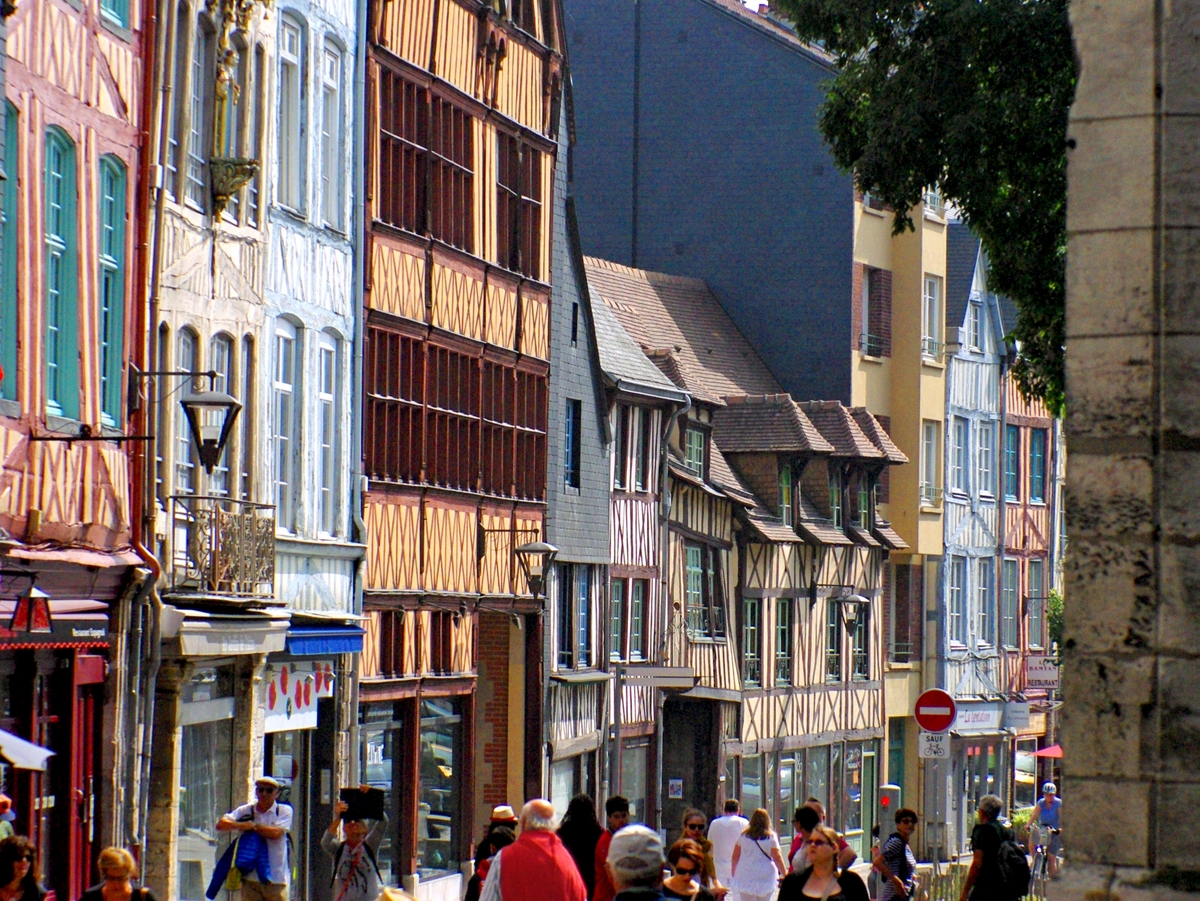 The old town of Rouen includes about 2,000 half-timbered houses, of which half have been restored. Our favourite streets and squares are: rue Saint-Romain, rue de Martainville, rue Damiette, rue Eau-de-Robec, rue Saint-Amand, rue Ganterie and rue des Bons Enfants, place Saint-Amand, Place Saint-Barthélémy, Place du Lieutenant Aubert and Place du Vieux-Marché.
Find out more about Rouen's half-timbered houses.
Museum of Fine Arts
The museum established by Napoleon I displays an extensive and varied collection of painting, sculpture, drawing and decorative art collections in 63 rooms dedicated to permanent exhibitions. The rich painting collection gathers every European school, from the 15th to the 21st centuries, including artists such as Perugino, Rubens, Nicolas Poussin, Eustache Le Sueur, Fragonard, Géricault, Delacroix, Corot, Sisley, Renoir, Pissaro, Degas, Monet and Modigliani. It has one of the richest impressionism collections in France outside Paris.
Find out more about Rouen Fine Arts Museum.
Gros-Horloge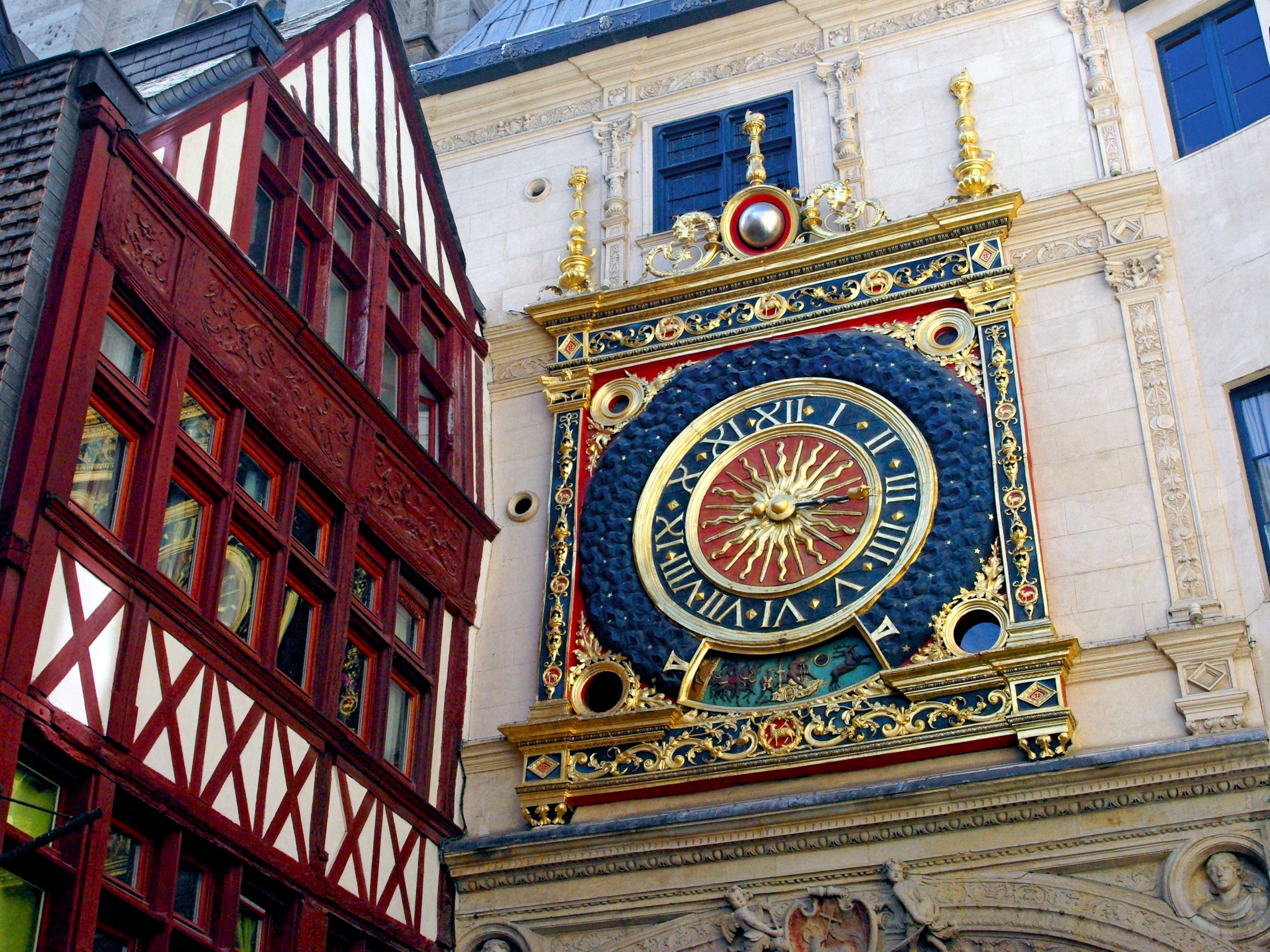 To the East of the city rises the Côte Sainte-Catherine, a hillside covered by chalk meadows. At a bend of the D95 road (Route de la Corniche) is a splendid panoramic view overlooking Rouen, the Seine, and the neighbouring suburbs.
Find out more about the Côte Sainte-Catherine.