The region of Alsace in north-eastern France is famous for its wine, its colourful half-timbered houses and its castles which sit enthroned on the summits of the Vosges mountains. Here are our Top 10 things to see in Alsace… the list is not exhaustive, as always it is a difficult (and sometimes subjective!) task to work on… If you want to find out more about a place, each title has a link which will lead you to one of our pages.
---
Top 10 things to see in Alsace
There is so much sites to discover in Alsace… and the task to list our Top 10 most favourite things to see in Alsace is quite a hard one. From the capital Strasbourg, home to one of France's most beautiful Gothic cathedral, to the charming villages on the Wine Route, Alsace has undeniable historic and cultural assets that are unfortunately little known by English-speaking visitors to France.
---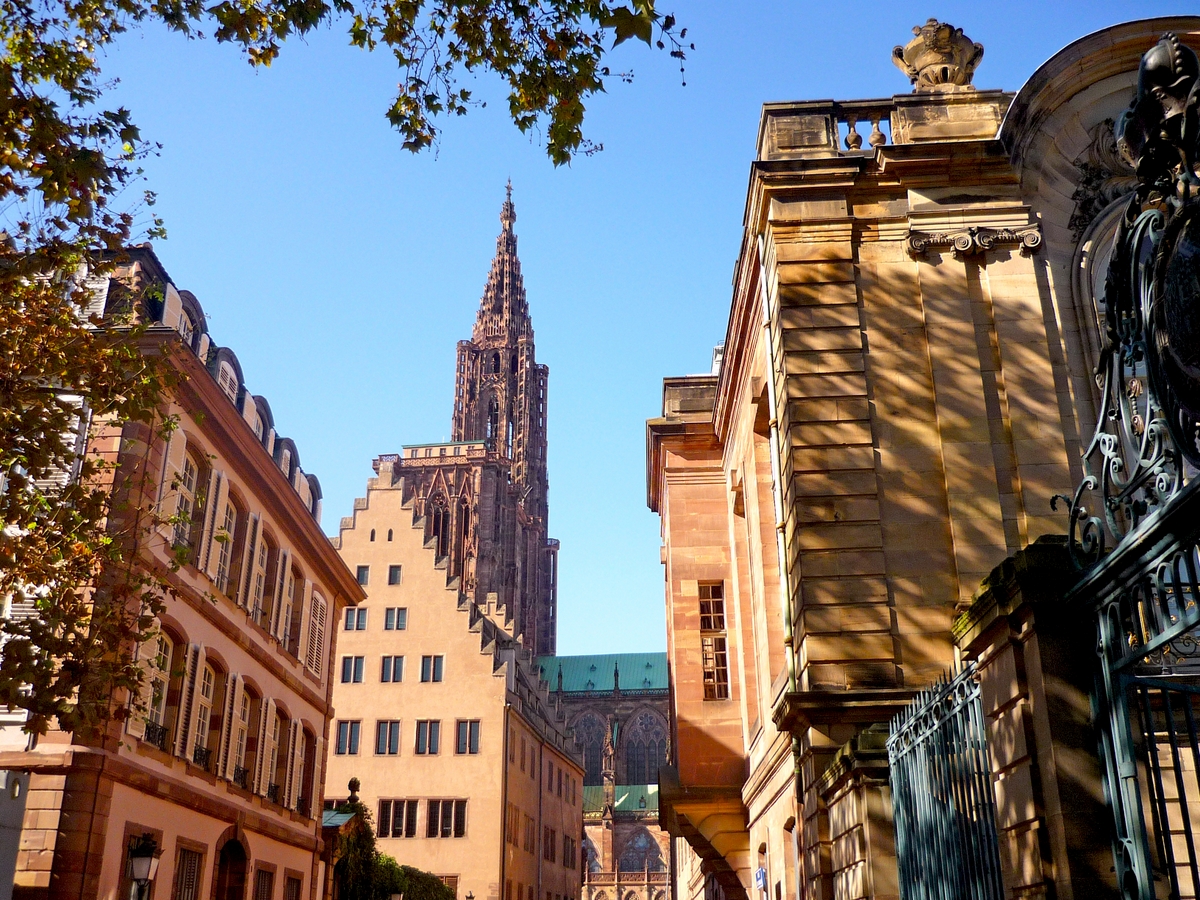 The Gothic cathedral of Strasbourg, once the world's tallest man-made structure.
---
The vineyards of Thann, the South Gate to the Alsace Wine Route.
---
Half-timbered houses in the historic centre of Colmar.
---
The Grand-Ballon, the Vosges' highest summit (1,424 m).
---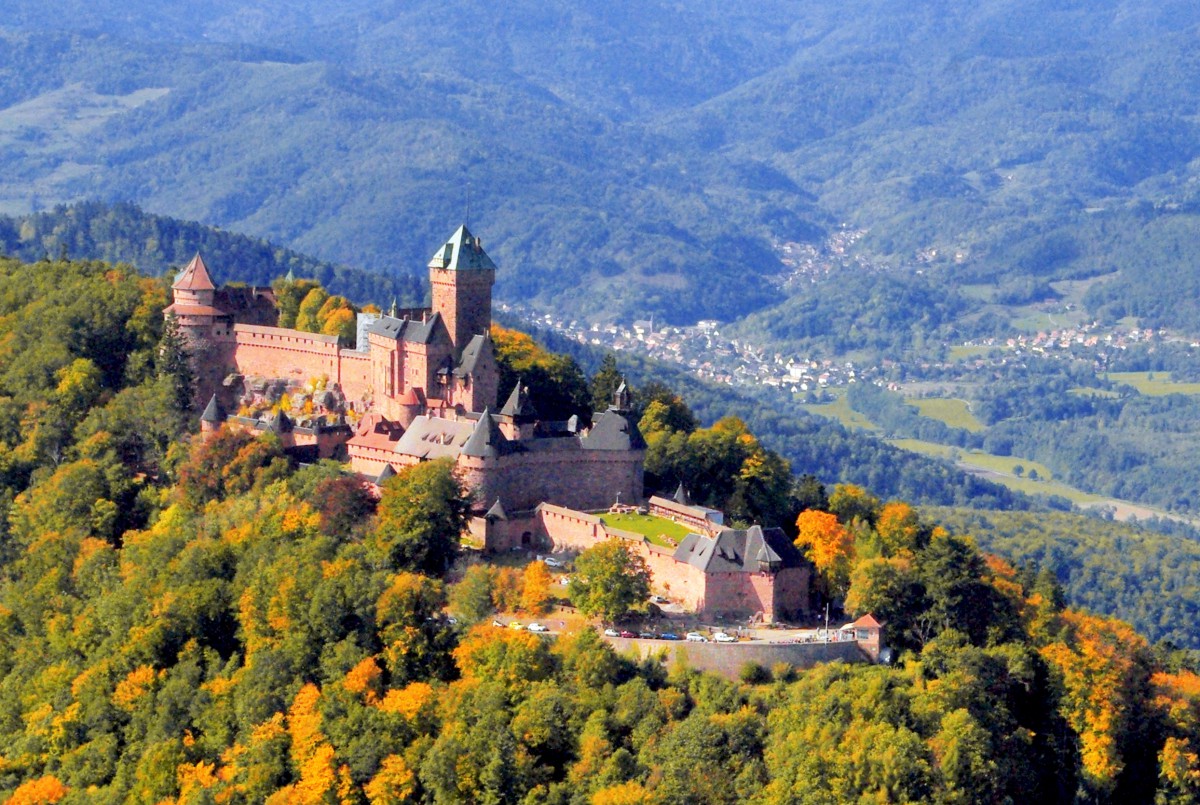 The Haut-Kœnigsbourg Castle, one of the regional emblem.
---
The central square of Wissembourg, a little town at the foot of the Northern Vosges and at the border with Germany.
---
At the Christmas market of Wissembourg: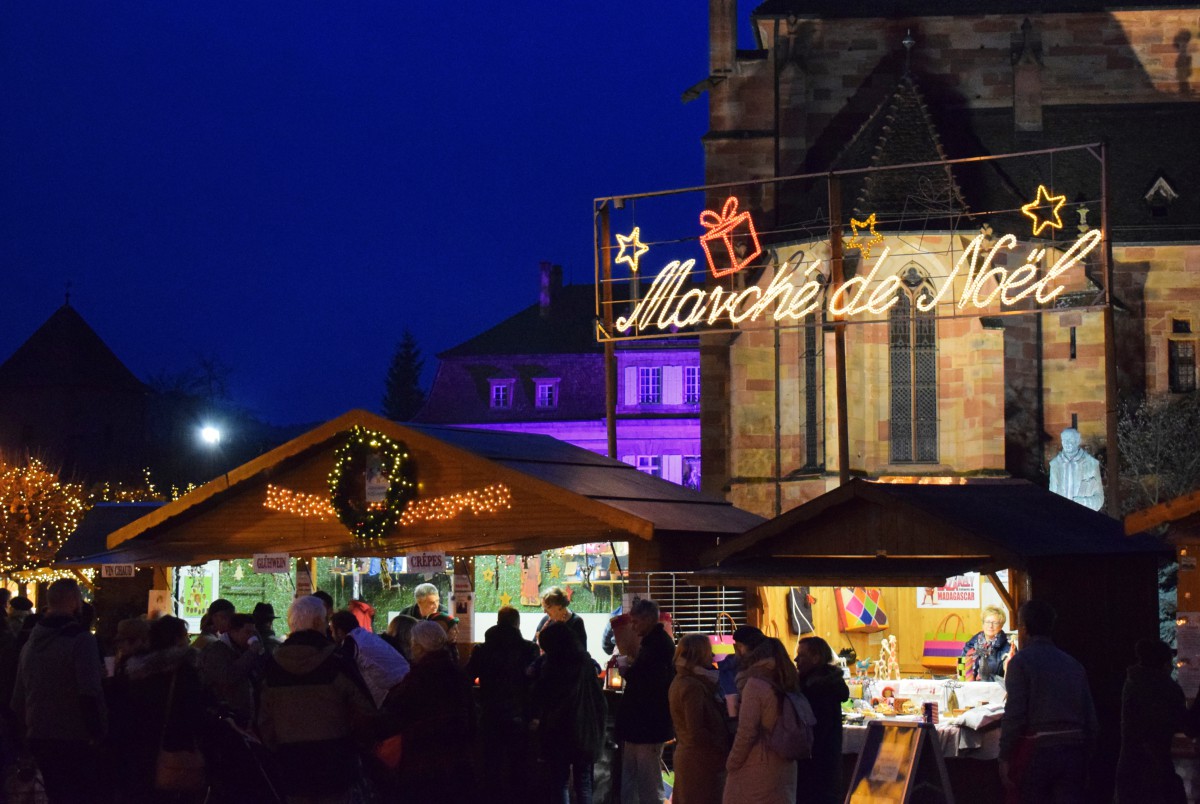 ---
At the Écomusée d'Alsace…
---
General view of Mulhouse:
---
---
Find out more about Alsace.