It could be challenging to set a list of the top 10 most famous monuments of France. The truth is that such a list is highly subjective… unless you consider the number of visitors per monument. The other issue with French monuments is that they are so many of them. And they are diverse as well, from Roman ruins to Renaissance chateaux and from Gothic cathedrals to stunning bridges… All that to say that it makes it hard to rank them all. So, if you don't mind, here is a (very) personal attempt at listing my top 10 monuments in France. If you have another ranking in mind, please share it by commenting below; it'd be interesting to hear about it!
Top 10 Most Famous Monuments in France
(OUTSIDE PARIS!)
In 2018 France welcomed 89.4 million foreign visitors.
Never before did the country record so many tourists. This record makes France the world's top destination.
The French government's tourism committee targets 100 million foreign tourists by the end of the 2020s.
Tourism is a key sector of the French economy (it accounts for nearly 8% of GDP). Visitors come to France to explore its sheer landscape diversity ranging from coastline to gently rolling hills and snow-capped mountains… The beauty of France is seen in each of its regions. They all look and feel different. You'll find this in the architecture, gastronomy and sometimes in the accent.
So many famous sites and landmarks!
A big part of the tourist success of France comes from its famous monuments.
The Eiffel Tower, of course. And many monuments of Paris such as Notre Dame, the Arc de Triomphe, the Louvre…
But the Province (France except for Paris!) also boasts some grand and renowned landmarks. Some of them welcome millions of visitors each year. People would travel from far away to discover their beauty.
Let me go through my favourite French monuments…
Bonjour students friends! 👋
And if you are a student researching the most famous monuments of France, a big welcome! You're in the right place!
Pick the info you need to feed your essay and don't forget to click on internal links that will guide you to more information about the monument. You'll also find a mini English-French glossary at the end of the article.
And if you'd like to experience our French moments, why not subscribe to our newsletter?
Mont-Saint-Michel
The Abbey of Mont-Saint-Michel is a stunning landmark in France. Set on a small rocky island is a fortified village dominated by a powerful fortress-like church.
More info:
Cité of Carcassonne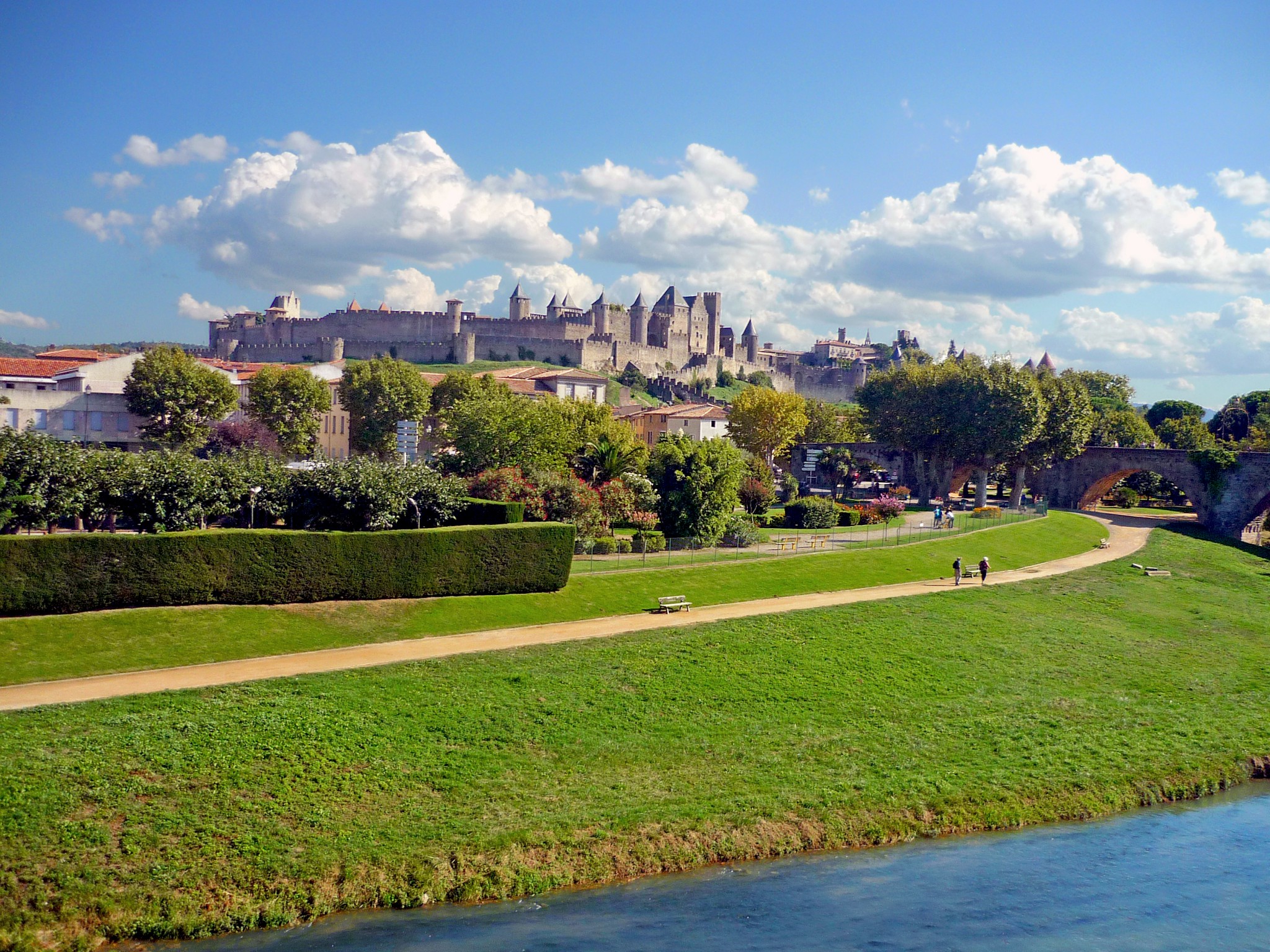 The fortified city of Carcassonne in the Aude département is a formidable fortress restored by architect Viollet-le-Duc in the 19th century.
More info:
Reims Cathedral
Reims Cathedral is France's most iconic Gothic church with Notre Dame de Paris. The cathedral of Reims is a magnificent sanctuary, a historic place associated with the Coronation of the French Kings.
More info:
Most Famous Monuments of France #4: Pont du Gard
The Gard Bridge (Pont du Gard) is an incredible Roman bridge – one of the largest still standing in the world.
More info:
Arles Amphitheatre
The Amphitheatre of Arles is a masterpiece of Roman architecture in the South of France. The town of Arles, culturally in-between Languedoc and Provence, is also famous for its Maison Carrée (also dating back to the Roman era).
Rocamadour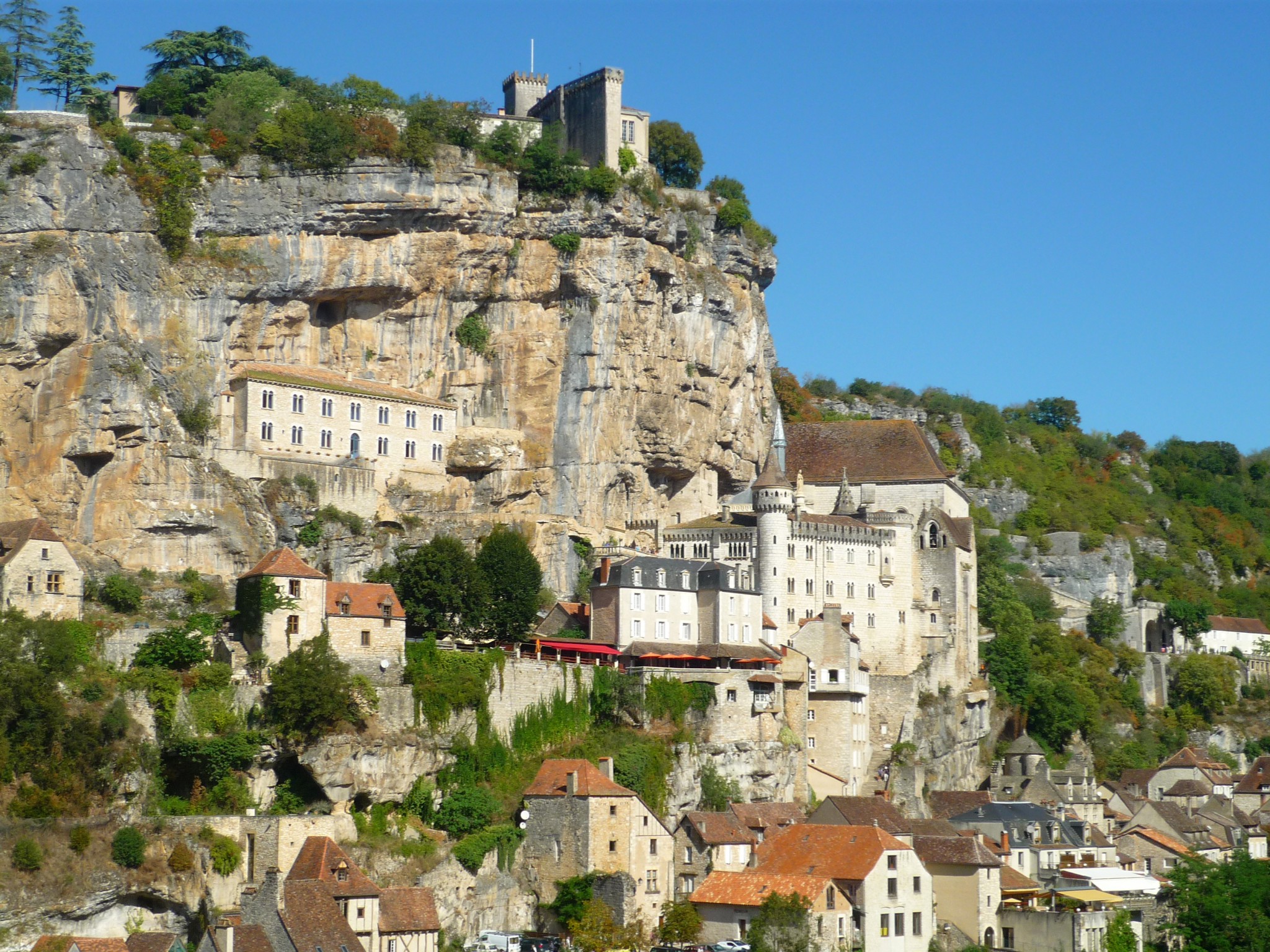 The Shrine of Rocamadour, in the Quercy province, offers a breathtaking view of houses and palaces built onto the cliff.
More info:
Chambord
The castle of Chambord is situated near Blois, in the region of Centre-Val de Loire. It is the largest and arguably the most impressive of all the castles of the Loire.
More info:
Popes' Palace, Avignon
The Pope's Palace (Palais des Papes) in Avignon was the former seat of the Popes when they were exiled in the Provençal city during the Middle Ages. This is the largest Gothic structure in Europe.
More info:
Chenonceau
The castle of Chenonceau is situated between Tours and Blois, not far from the delightful market town of Amboise. It is one of the most famous castles of the Loire.
More info:
Hospices de Beaune
The Hospices de Beaune is a medieval complex that once was a hospital in the town of Beaune in Burgundy. The site has kept its magnificent glazed-tile roof, reminiscent of the Flanders that once belonged to the Dukes of Burgundy.
More info:
Famous monuments of France: and the list goes on…
You thought I'd stop by #10? Well, there's so much to say about the monuments in France that I couldn't leave this list at such a low number of points! So here are the following 30 French monuments to complete the list up to 40!
From #10 to #20
11. Amphitheatre of Nîmes (Languedoc)
12. Strasbourg Cathedral (Alsace)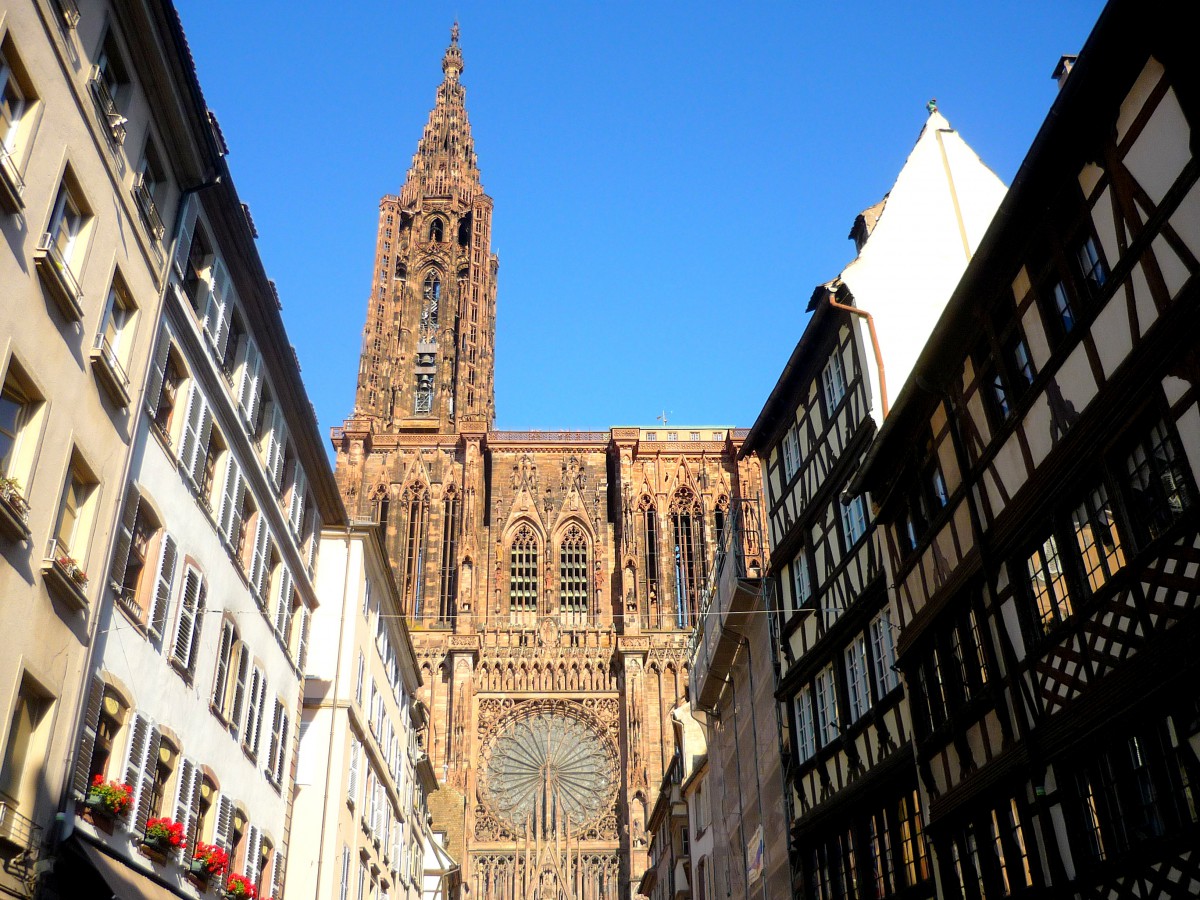 13. Citadel of Besançon (Franche-Comté)
14. Chateau of Azay-le-Rideau (Centre)
15. Chartres Cathedral (Centre)
16. Pierrefonds Castle (Picardy)
17. Millau Viaduct (Midi-Pyrénées)
18. Fourvière Basilica (Rhône-Alpes)
19. Trophy of Augustus in La Turbie (Provence-Alpes-Côte d'Azur)
From #20 to #30
20. Chantilly Castle (Picardy)
21. Maison Carrée in Nîmes (Languedoc)
22. Haut-Koenigsbourg Castle (Alsace)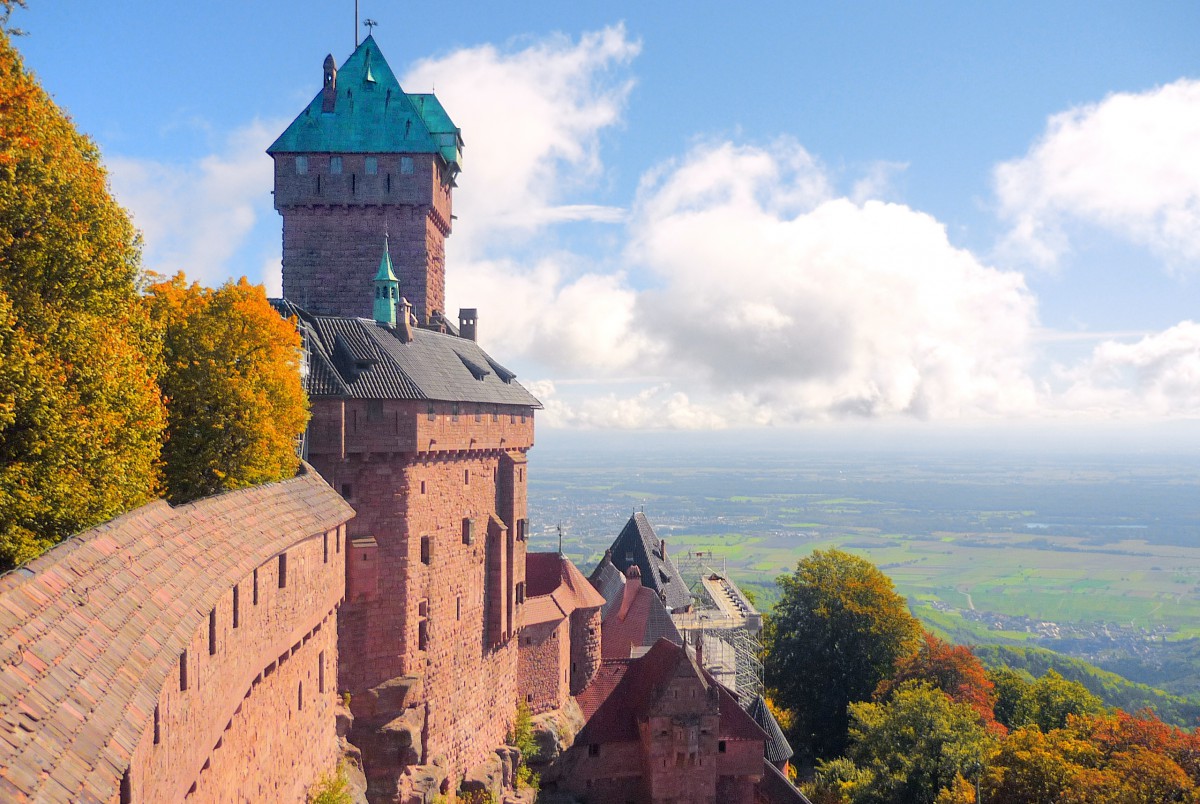 23. Notre-Dame de la Garde in Marseille (Provence-Alpes-Côte d'Azur)
24. Fonserannes Lock in Béziers (Languedoc)
25. Capitole in Toulouse (Midi-Pyrénées)
26. Abbey of Fontenay (Burgundy)
27. Blois Castle (Centre)
28. Amiens Cathedral (Picardy)
29. Rouen Cathedral (Normandy)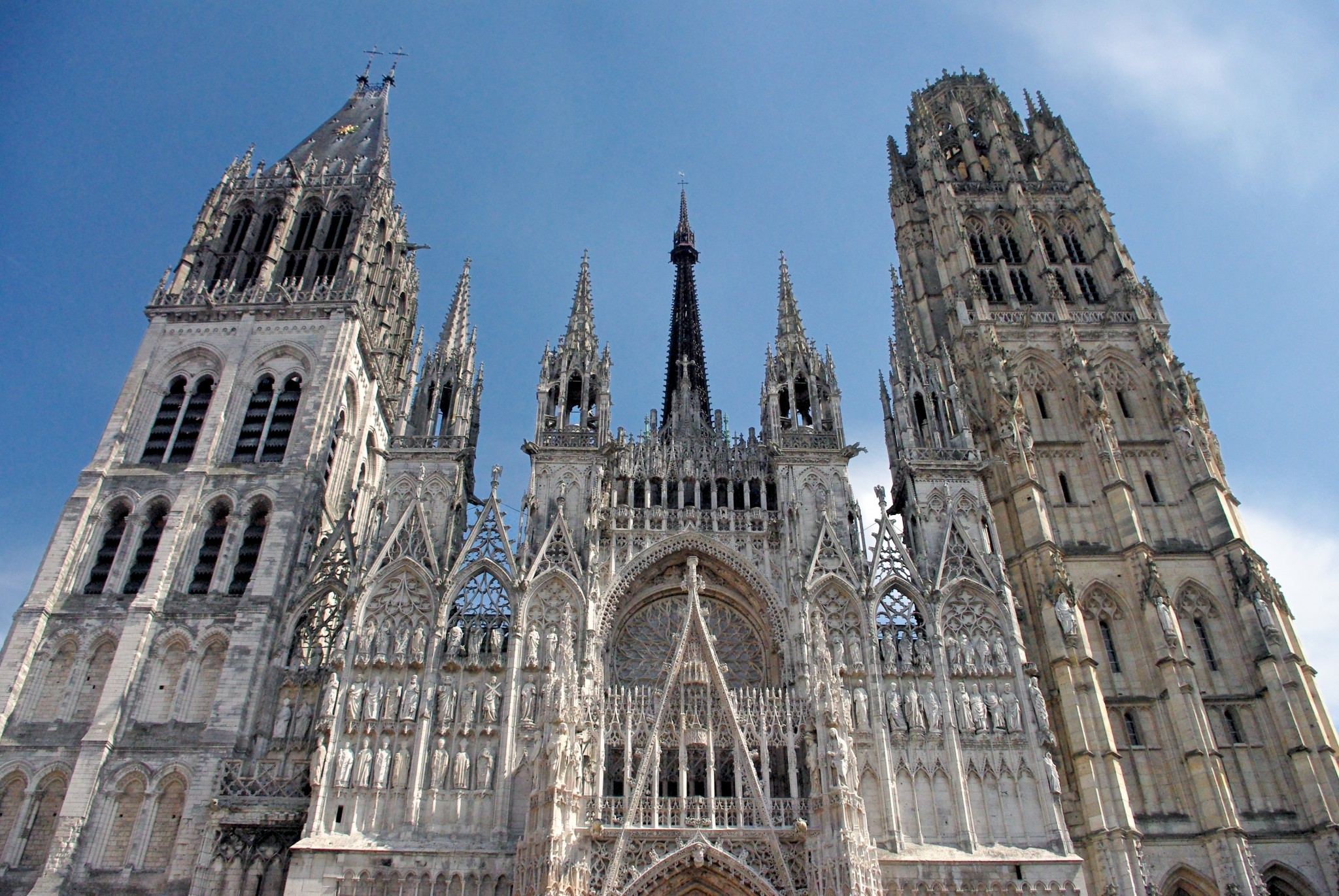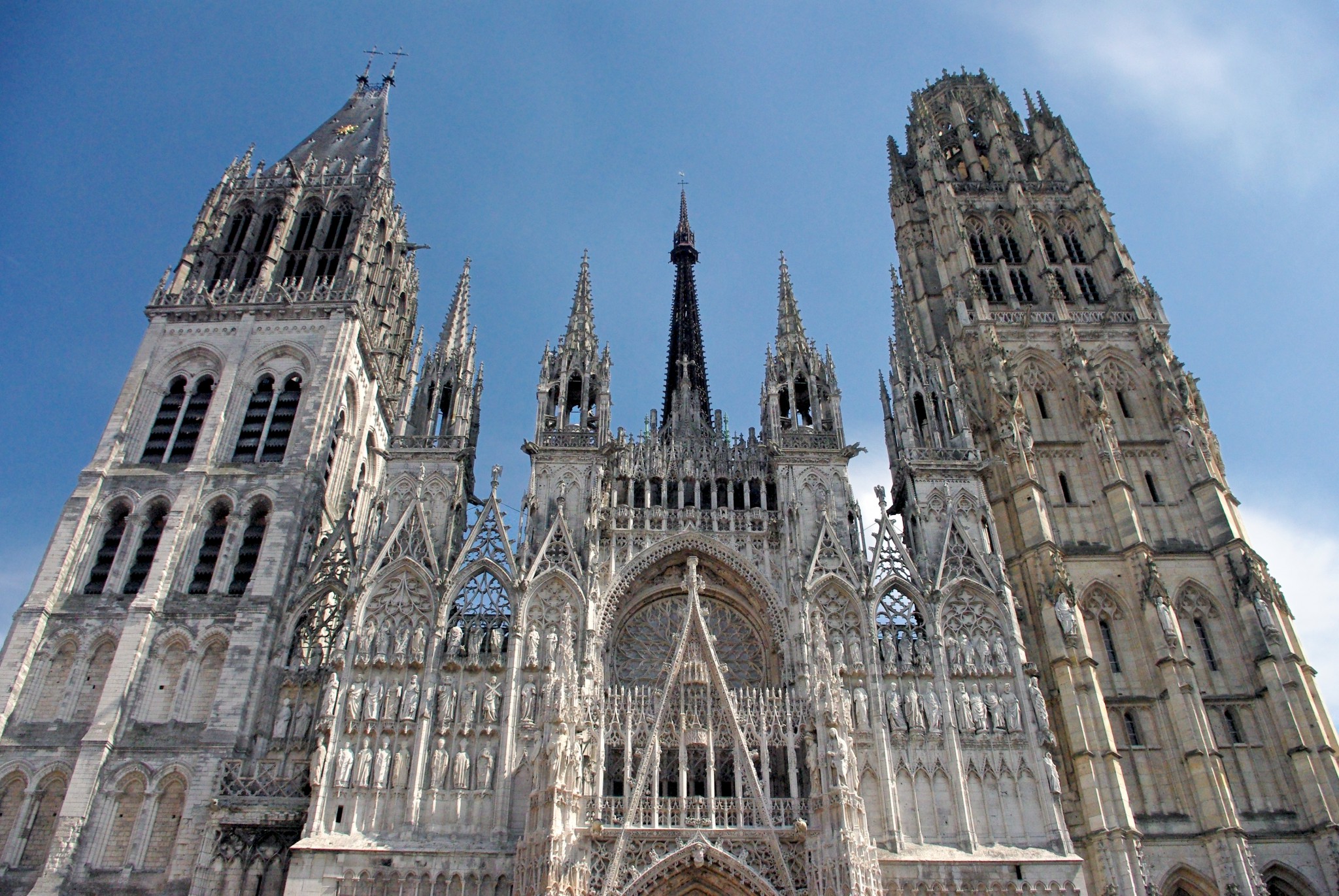 From #30 to #40
30. Lourdes Basilica (Midi-Pyrénées)
31. Roman Theatre of Orange (Provence)
32. Monument aux Girondins, Bordeaux (Aquitaine)
33. Pompidou Museum of Metz (Lorraine)
34. Abbaye aux Hommes, Caen (Normandy)
35. Vizille Castle (Rhône-Alpes)
36. Royal Monastery of Brou (Rhône-Alpes)
37. Périgueux Cathedral (Aquitaine)
38. Lion of Belfort (Franche-Comté)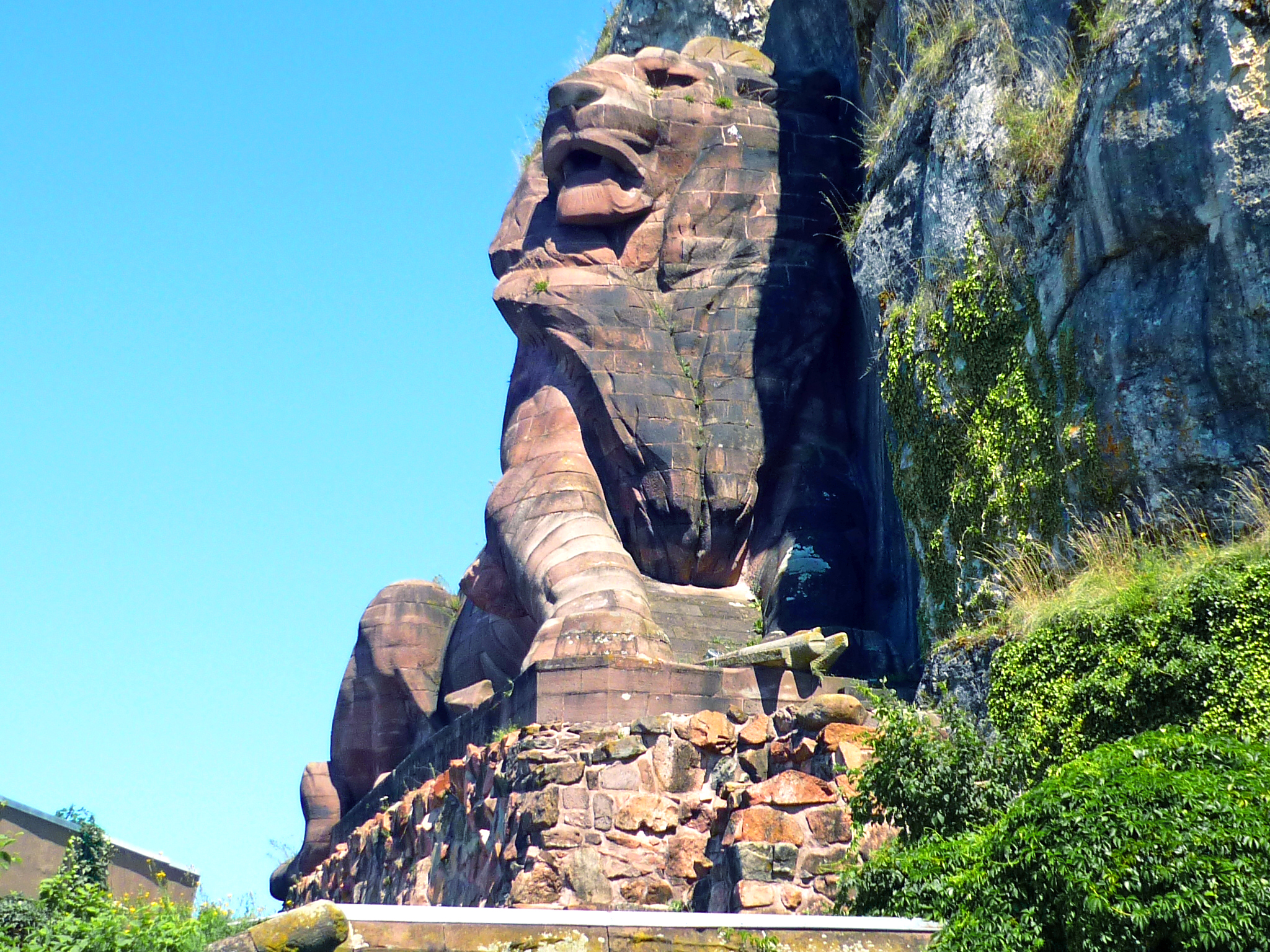 39. House of Joan of Arc (Lorraine)
40. Charles de Gaulle Memorial (Champagne-Ardenne)
What about Paris?
I mentioned above that the list only included sites outside the Paris region.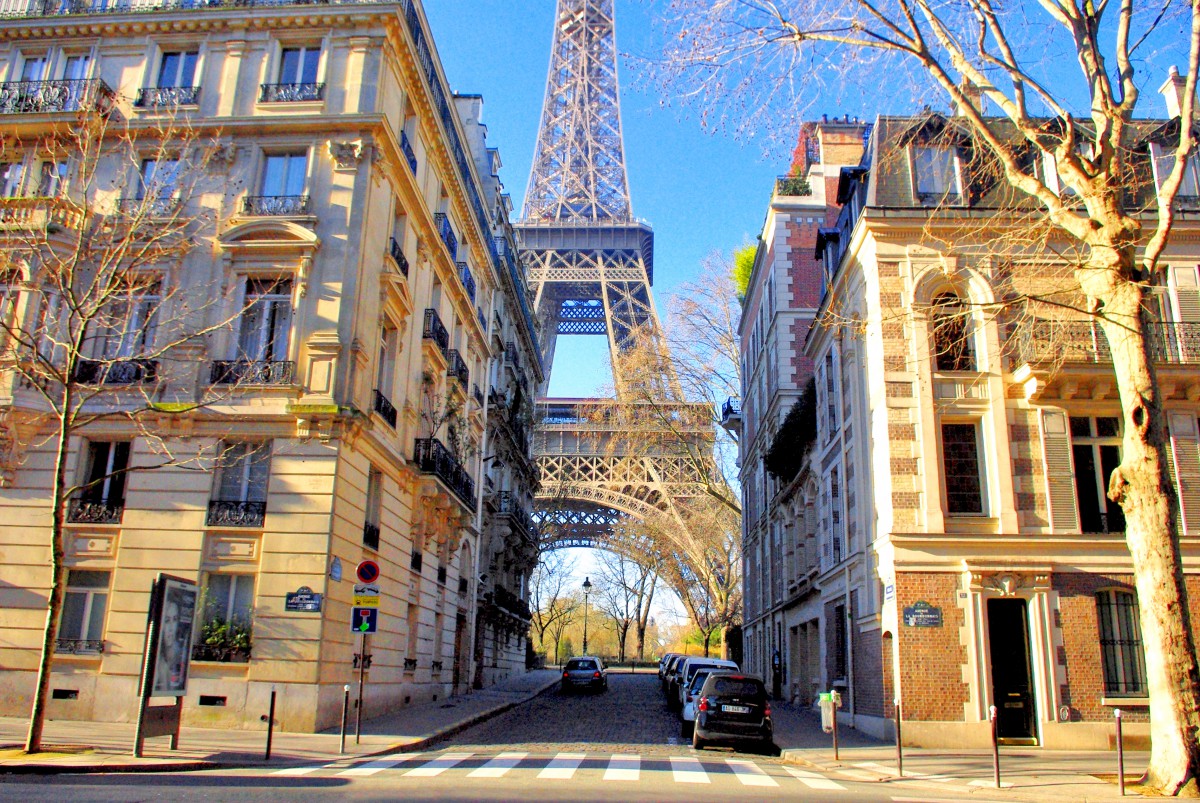 If you're interested in learning more about the most famous monuments of Paris, I invite you to click on this link. It will take you to my post dedicated to Paris!
English-French Glossary to help you with a few terms
(f) for féminin, (m) for masculin, (adj) for adjective and (v) for verbs
abbey = abbaye (f)
amphitheatre = amphithéâtre (m)
to build = construire (v)
bridge = pont (m)
castle = château (m)
cathedral = cathédrale (f)
church = église (f)
house = maison (f)
memorial = mémorial (m)
monastery = monastère (m)
monument = monument (m)
museum = musée (m)
palace = palais (m)
site = site (m)
theatre = théâtre (m)
tourism = tourisme (m)
tourist = touriste (m/f)
to travel = voyager (v)
to visit = visiter (v)
What about your favourite French monuments?
You may have your listing of the most famous French monuments. If so, let us know by commenting below which monuments are not on our list that should be included! We'd love to hear from you!
Pin it for later!