Today is the first Sunday of Advent, a time of waiting and preparing for Christmas. Advent lasts for four weeks, starting on the fourth Sunday before Christmas. It is tradition to lit the first of the four candles on the Advent wreath.
---
The first Sunday of Advent!
The traditions of Advent are materialised by the Advent wreath. The wreath is topped by four candles which symbolise the four Sundays leading up to Christmas. Each candle is lit on each of the Sundays before Christmas. The last candle to be lit announces that Christmas is very near. Sometimes, the wreath decoration can also include holly, mistletoe and Christmas ornaments.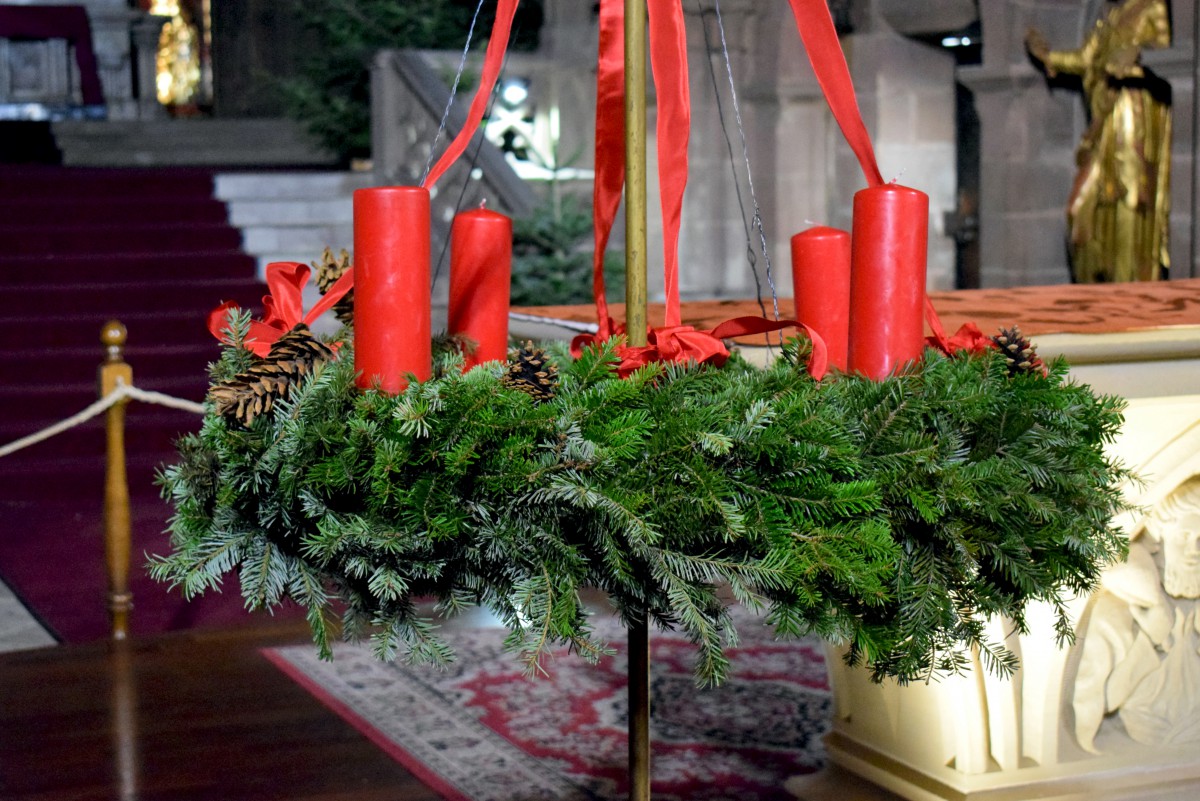 The decorative wreath can be placed on a table surrounded by the candles, or hung on the front door or windows of the house.
Find out more about the Advent wreath.
---