Each time we visit Paris, we always take a stroll through the Tuileries Garden. Starting from the Cour Carrée of the Louvre, we head off westward across the garden, on our way to the Champs-Élysées, following the Historical Axis called "Voie Triomphale" by the French. A few days ago we heard in the news that the Tuileries Garden were in danger.
---
The Tuileries Garden located at the heart of Paris, between the prestigious Louvre Palace and the monumental square of Place de la Concorde stretches out over 23 hectares of greenery, planted with a great variety of trees and flowers.
The garden is an ideal place to rest after a long visit inside the Louvre museum where you can grab a chair for free and sit where you like next to one of the two basins or find a secluded spot set back from the busy central alley.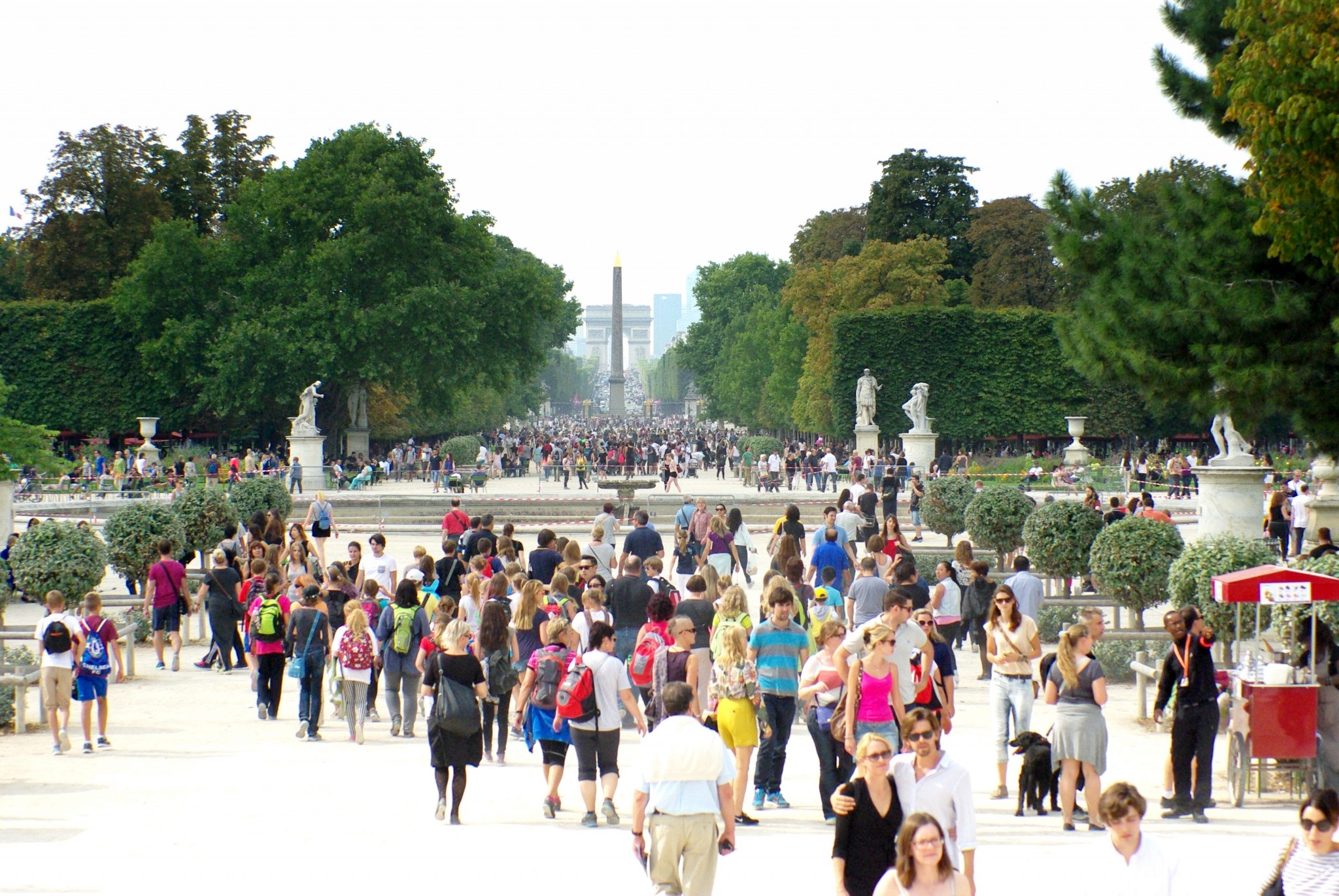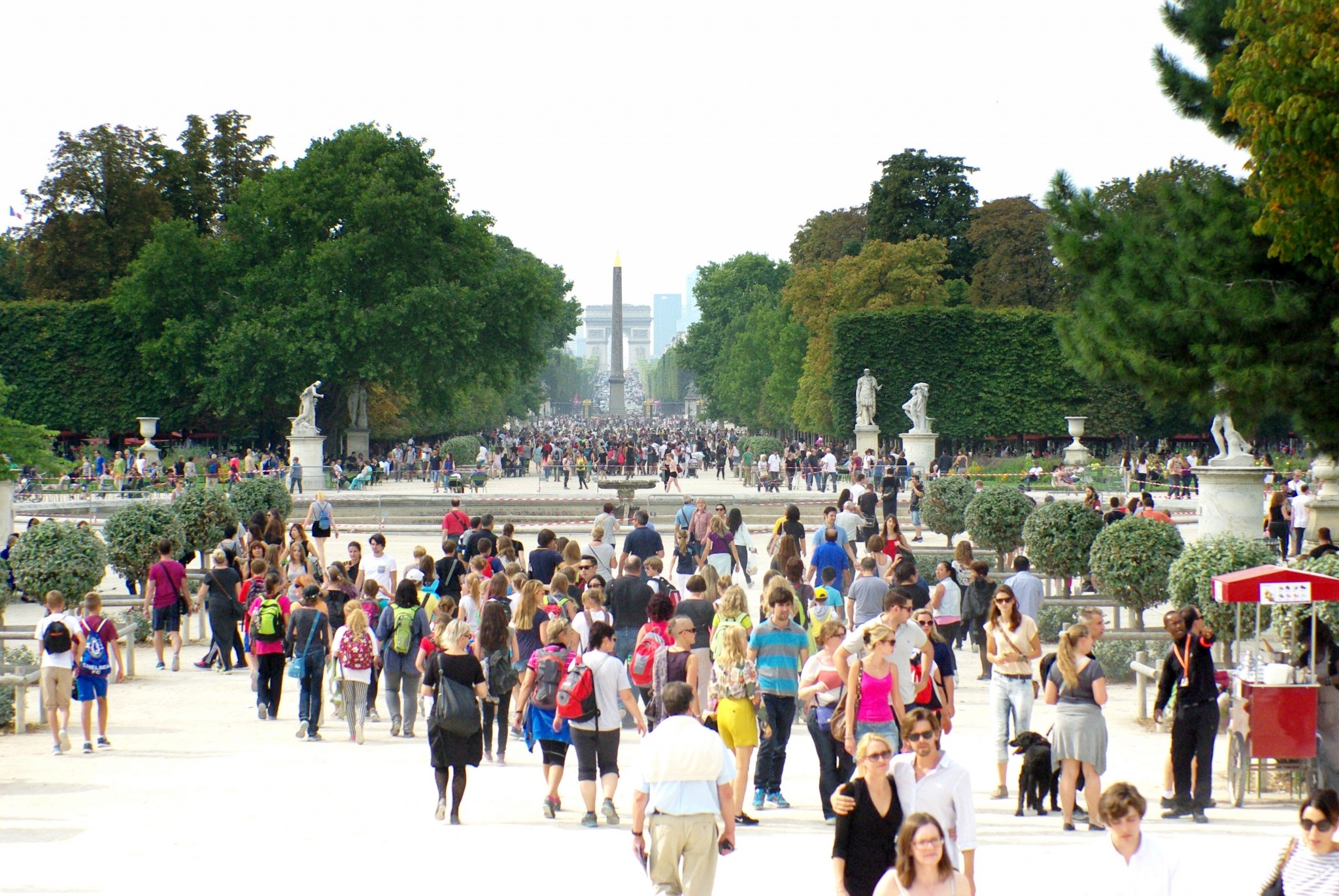 However, the Tuileries Garden appears to be in danger as it has become a victim of its immense popularity. The garden was originally laid out by the famous landscaper André Le Nôtre some 400 years ago, who also designed the gardens of Vaux-le-Vicomte, Versailles, Chantilly and many more.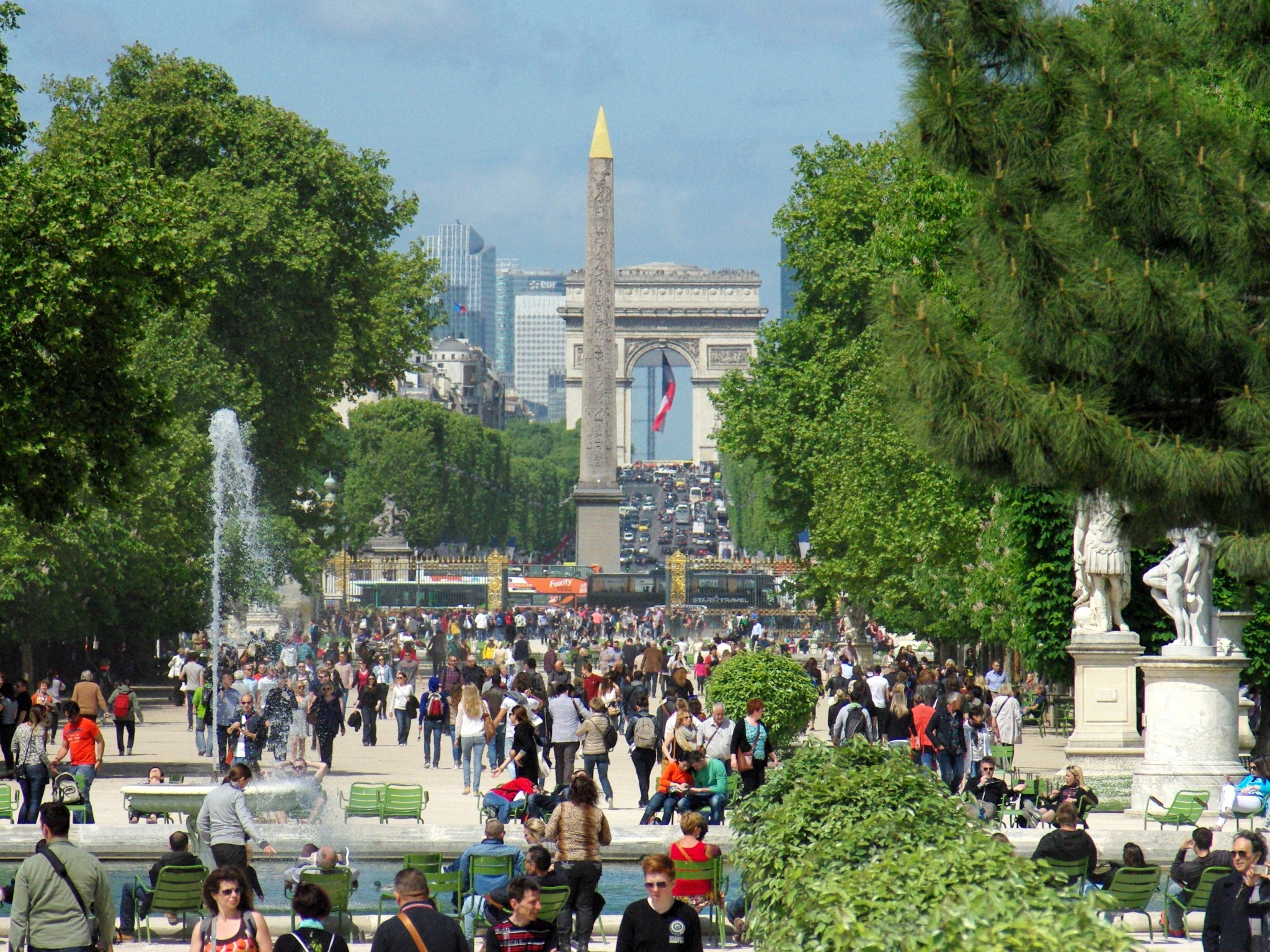 The garden architect could have never envisioned that his creation would eventually welcome 14 million visitors each year, as well as several large-scale events. This great crowd is constantly walking on the alleys covered by "stabilisé". This mixture of whitewash, gravel and sand invented by Le Nôtre is literally crushed by the steps of million of people but also by the comings and goings of trucks used to set up events 120 days each year: fashion shows, tournaments, fairs…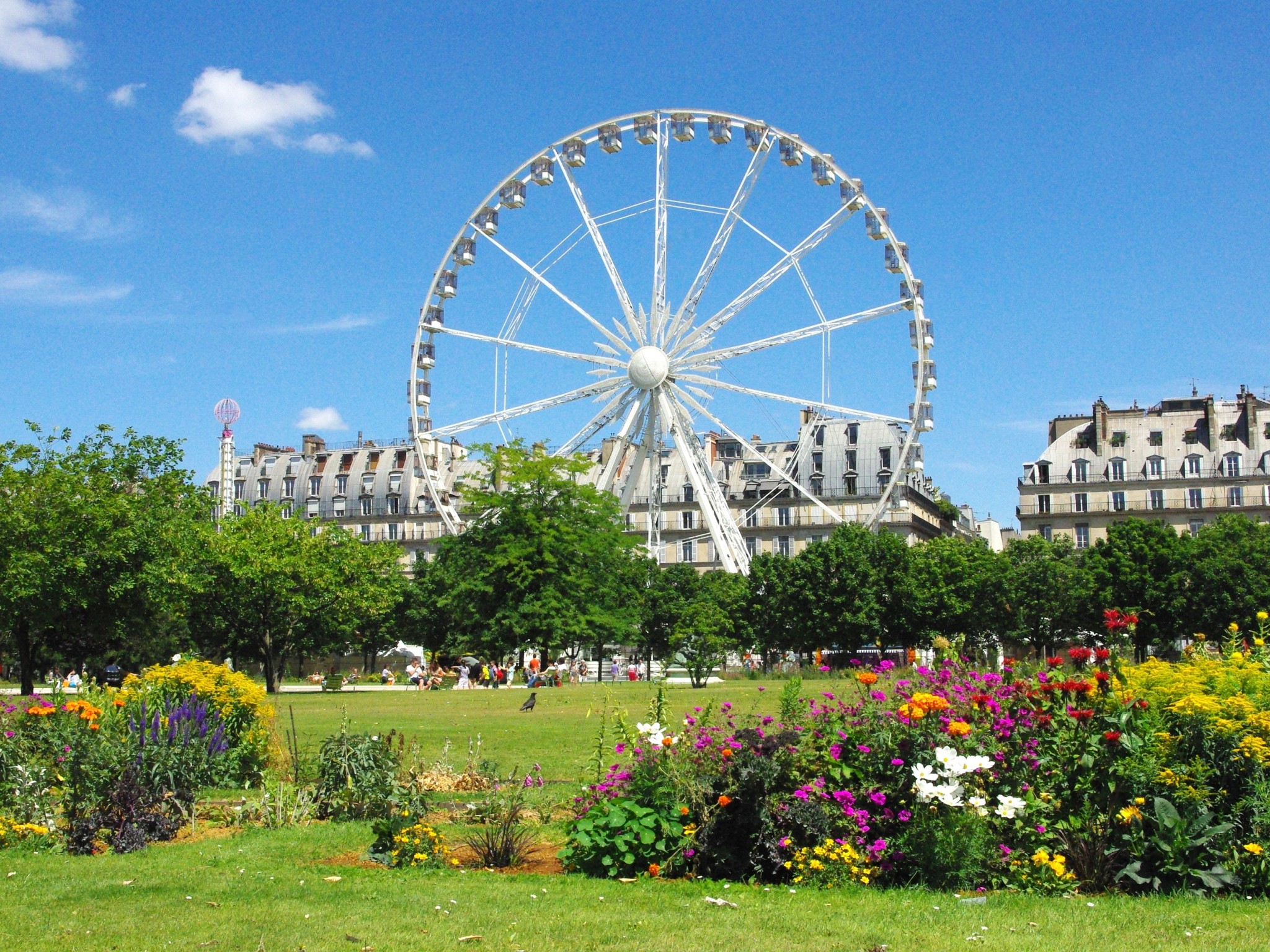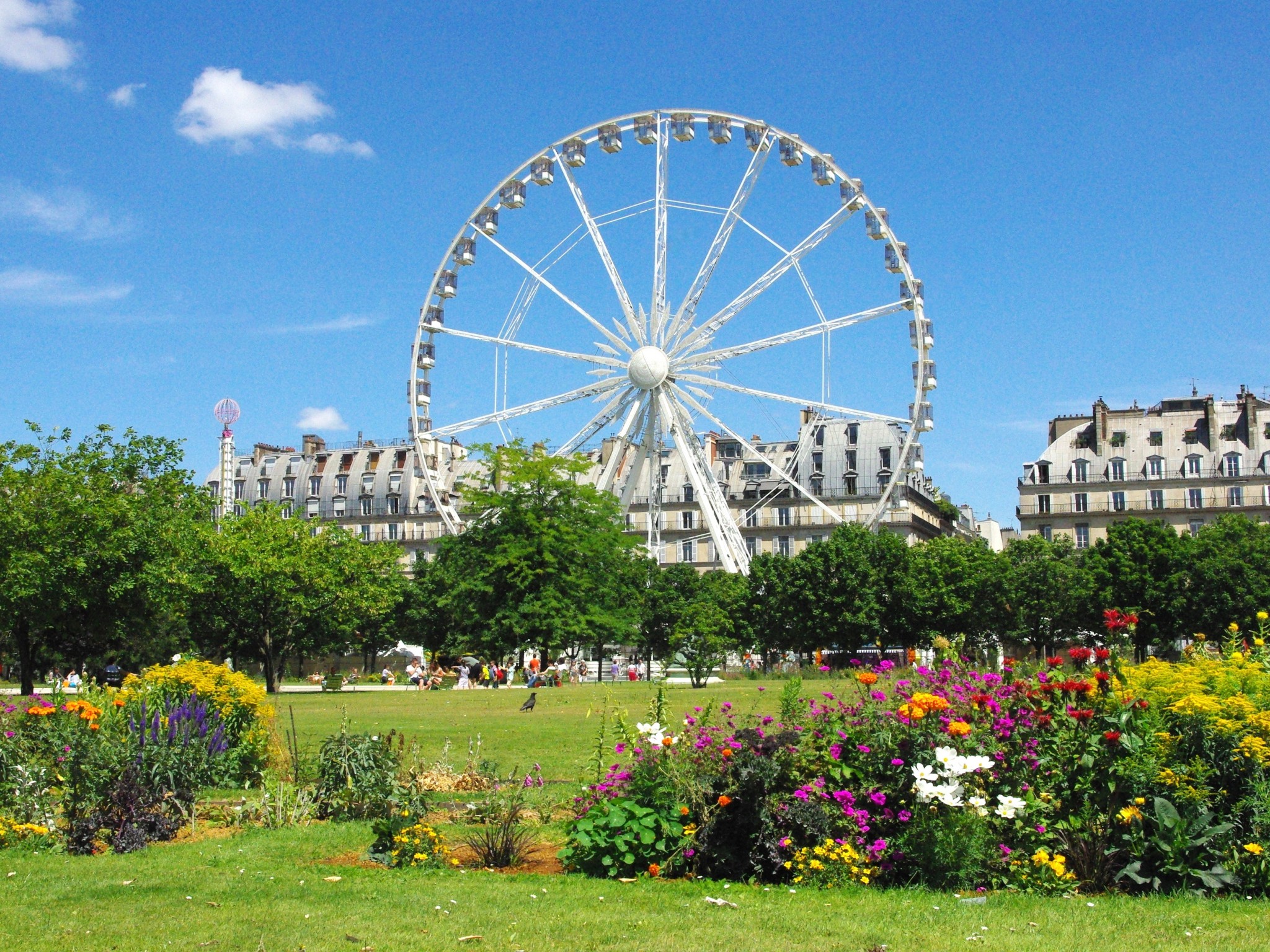 This explains why after a stroll in the garden your shoes become quite dusty from the white gravel. The white dust is a serious matter for the Louvre Palace and the Orangerie where it enters into the exhibition rooms. At the Orangerie, Monet's amazing painting "Les Nymphéas" are cleaned once a week by a professional company to get rid of the "stabilisé" particles which come from the visitors' shoes or from the air-conditioning system.
The Louvre Museum which is in charge of the garden suggests to reduce the gravel by extending green areas at the cost of 15 million euros. However, this project would go against the original plan of Le Nôtre and has caused skepticism amongst the experts.
For the moment, the best day to visit the Tuileries Garden is on a fair day without much wind… and a good piece of advice: refrain from using your best pair of shoes, as you would have to spend so much time cleaning them before entering one of the luxurious places along Rue de Rivoli!
---