The Lion of Belfort is a bronze sculpture by Auguste Bartholdi that stands below the castle of Belfort in Franche-Comté (north-eastern France). Paris also has its Lion de Belfort, which is a smaller replica of the monumental statue. You will find it at the middle of the square of Place Denfert-Rochereau in Paris (14th arrondissement).
---
The Lion of Belfort on Place Denfert-Rochereau
The municipality of Paris acquired the statue in 1880 at the cost of 20,000 francs and placed it in the 14th arrondissement on Place Denfert-Rochereau.
The lion looks to the direction of the Statue of Liberty in the Île aux Cygnes (and New York) which was also created by Bartholdi.
The statue is 4m high and 7m long and is one third the size of the original statue in Belfort.
The Lion of Belfort symbolises the resistance of Colonel Denfert-Rochereau during the siege of Belfort (1870-1871). The heroic resistance echoed all around France and exemplified French courage and honour.
Auguste Bartholdi, a native from Colmar in Alsace, described his monument as "a colossal lion, harried, driven back and still terrible in his fury".
Here are two photos showing the original statue in Belfort: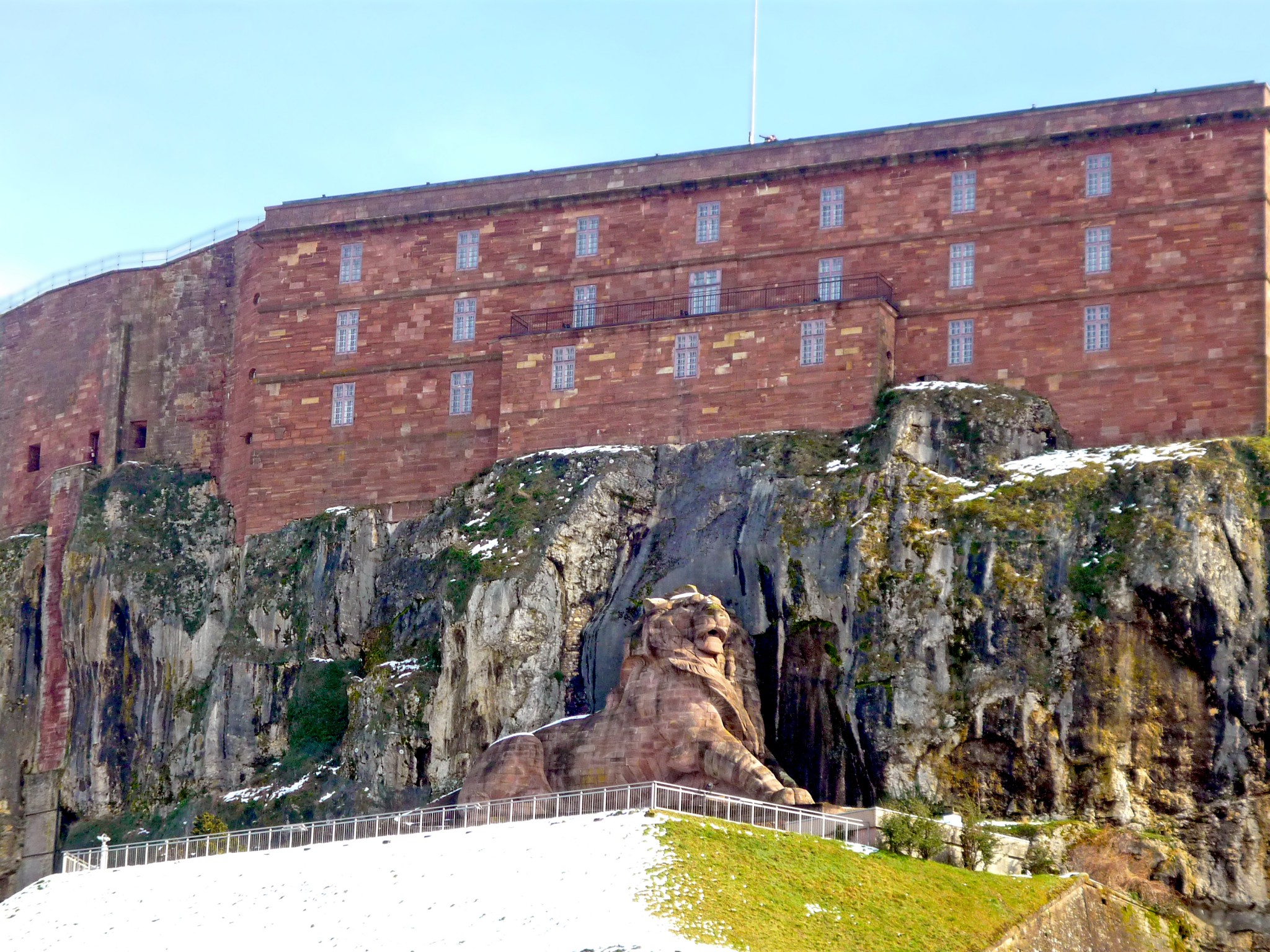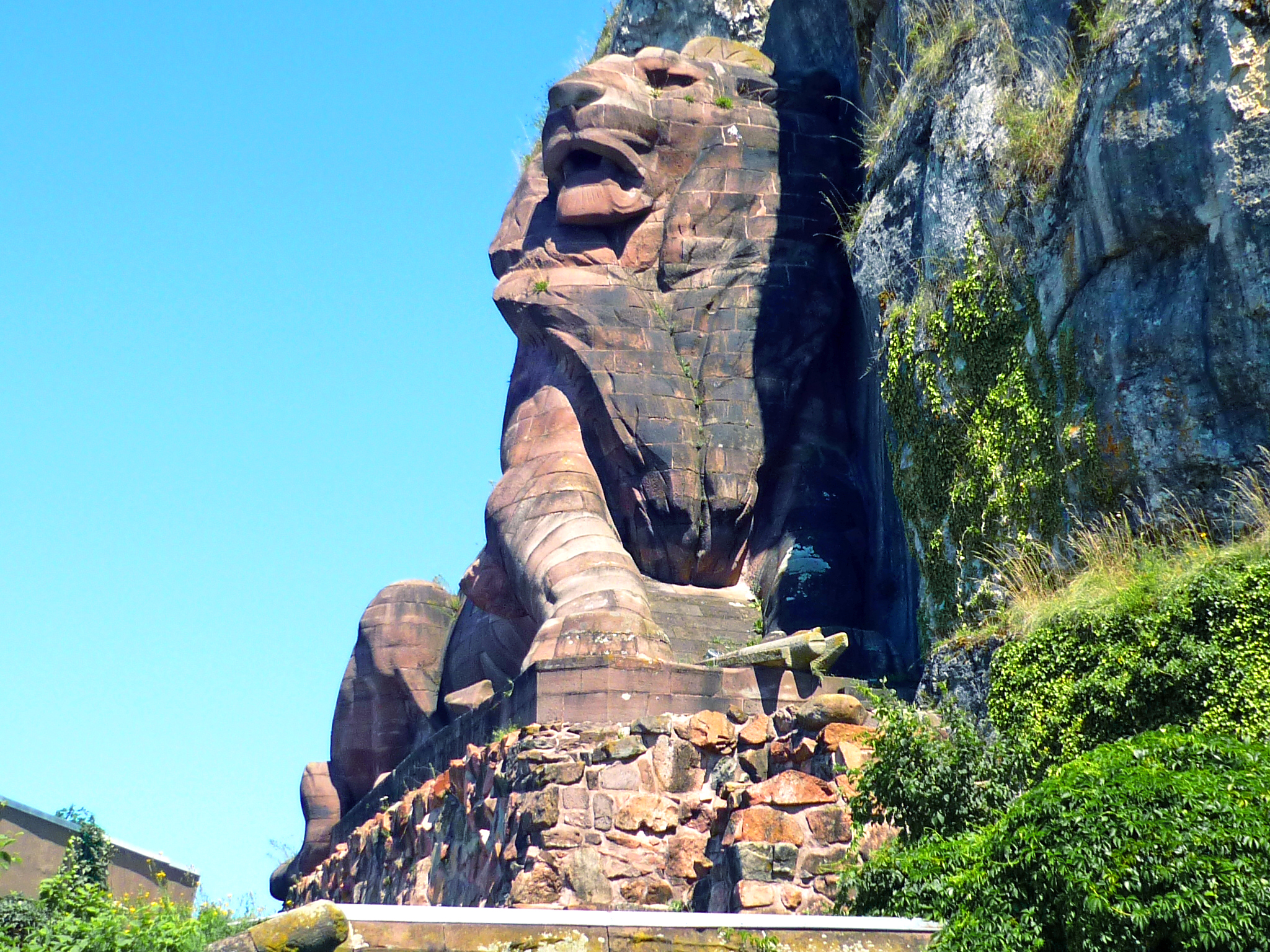 The French State listed the sculpture on the Parisian square as a historic monument in 2003.
---
The Catacombs of Paris
Place Denfert-Rochereau is also the location of the public entrance to the Catacombs of Paris.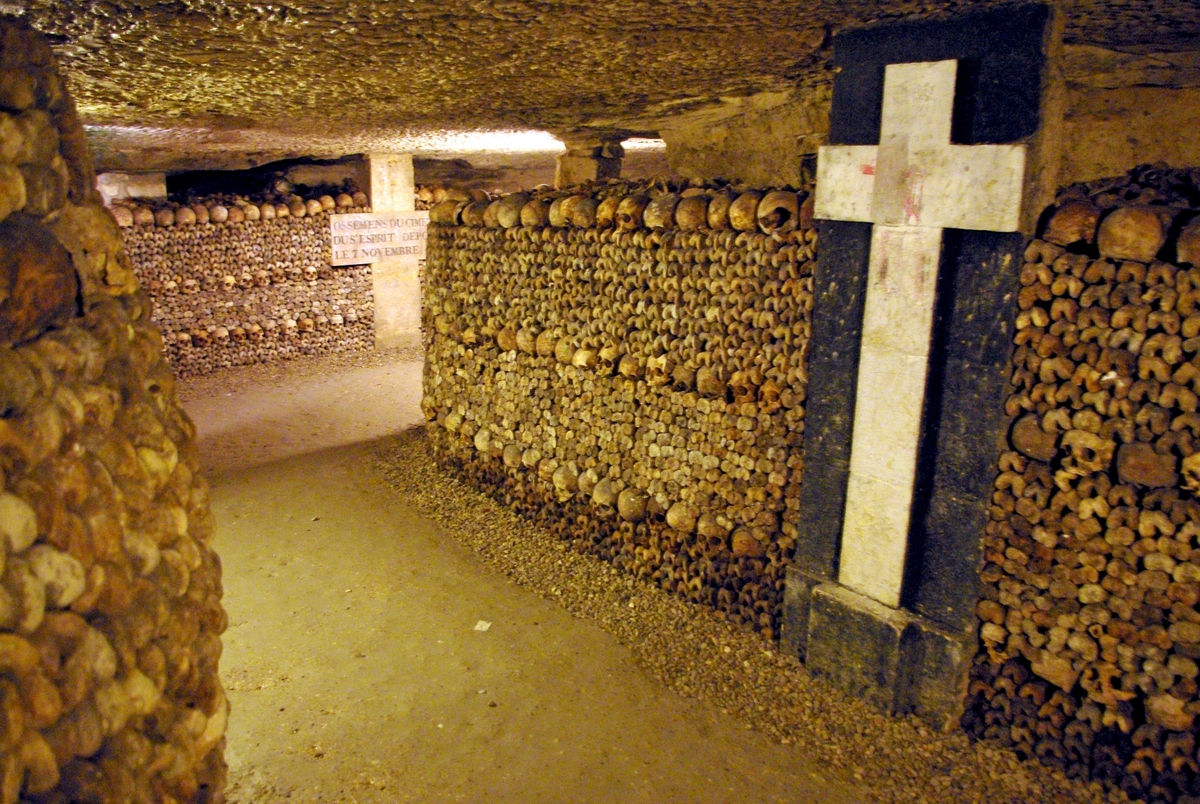 ---
Read more about Place Denfert-Rochereau
---