On Wednesday the 1st July 2020 a programme called "Le Village Préféré des Français" was shown on French TV channel France 3. 14 villages across France competed for the prestigious prize of the favourite village of the French people, knowing that reaching the top 3 would greatly help the local tourist industry.
---
About the favourite village of the French people
The 13 regions of mainland France and the Overseas départements had entered a village to the competition, all of them having in common a rich historic and cultural heritage.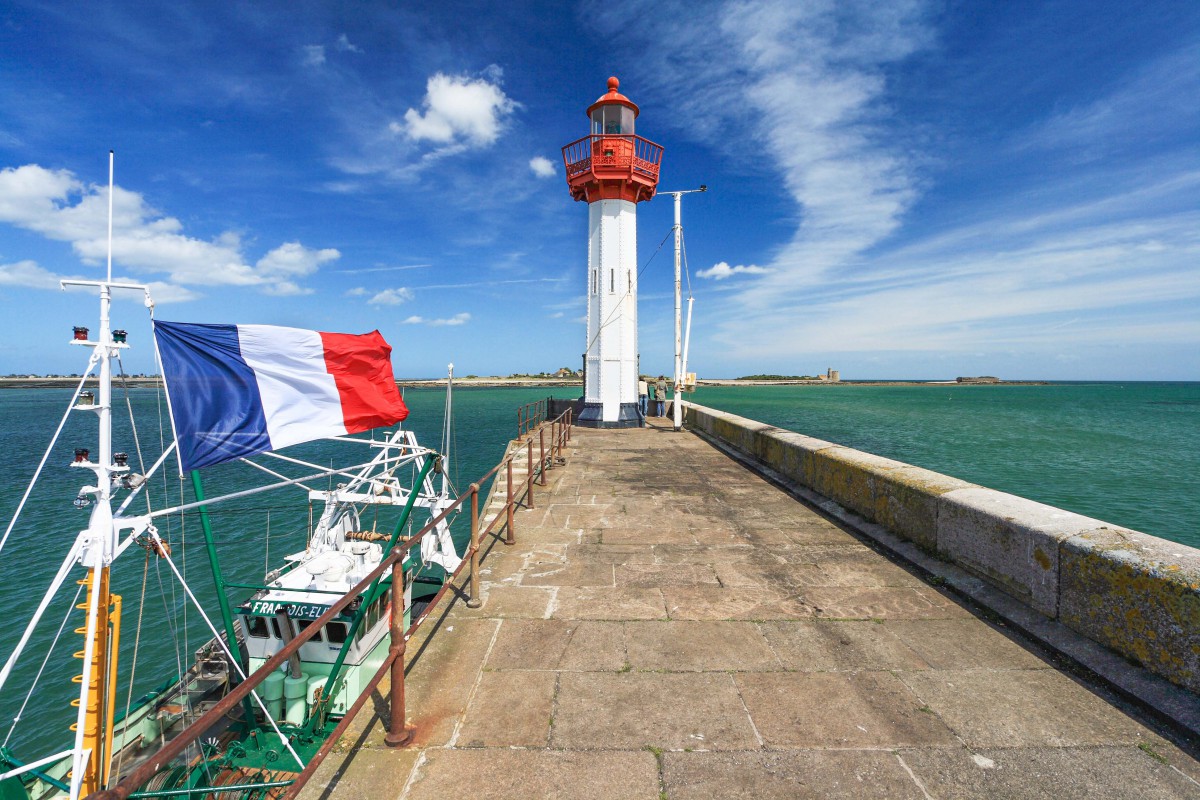 In 2019, Saint-Vaast-la-Hougue, in the département of Manche (Normandy), was elected as favourite village of the French people.
In 2020, the great winner was Hunspach, a village in the historic province of Alsace.
---
The 14 villages nominated for 2020:
14 Cargèse (Corse-du-Sud), Corsica
12 Saint-Bertrand-de-Comminges (Haute-Garonne), Occitania
11 Aubeterre-sur-Dronne (Charente), Nouvelle-Aquitaine
10 Chablis (Yonne), Bourgogne-Franche-Comté
9 Montfort-l'Amaury (Yvelines), Île-de-France
8 Montpeyroux (Puy-de-Dôme), Auvergne-Rhône-Alpes
7 Trôo (Loir-et-Cher), Centre-Val de Loire
6 Batz-sur-Mer (Loire-Atlantique), Pays de la Loire
5 Pierrefonds (Oise), Hauts-de-France
4 Pont-Aven (Finistère), Britanny
3 Ménerbes (Vaucluse), Provence-Alpes-Côte d'Azur
2 Les Anses-d'Arlet (Martinique), Overseas départements
1 Hunspach (Bas-Rhin), Grand Est
The great winner of the 2020 edition of the contest is Hunspach in Alsace (part of the Grand Est administrative region).
The village of Hunspach is situated north of Alsace, in a region called "Outre-Forêt" (literally 'beyond the forest' – the forest being that of Haguenau).
The village is famous for its beautiful white and neat half-timbered houses. Hunspach is also listed as one of France's Most Beautiful Villages.
Photos of Hunspach, Alsace
Here's a few photos that I took when visiting the village of Hunspach on a bright December day!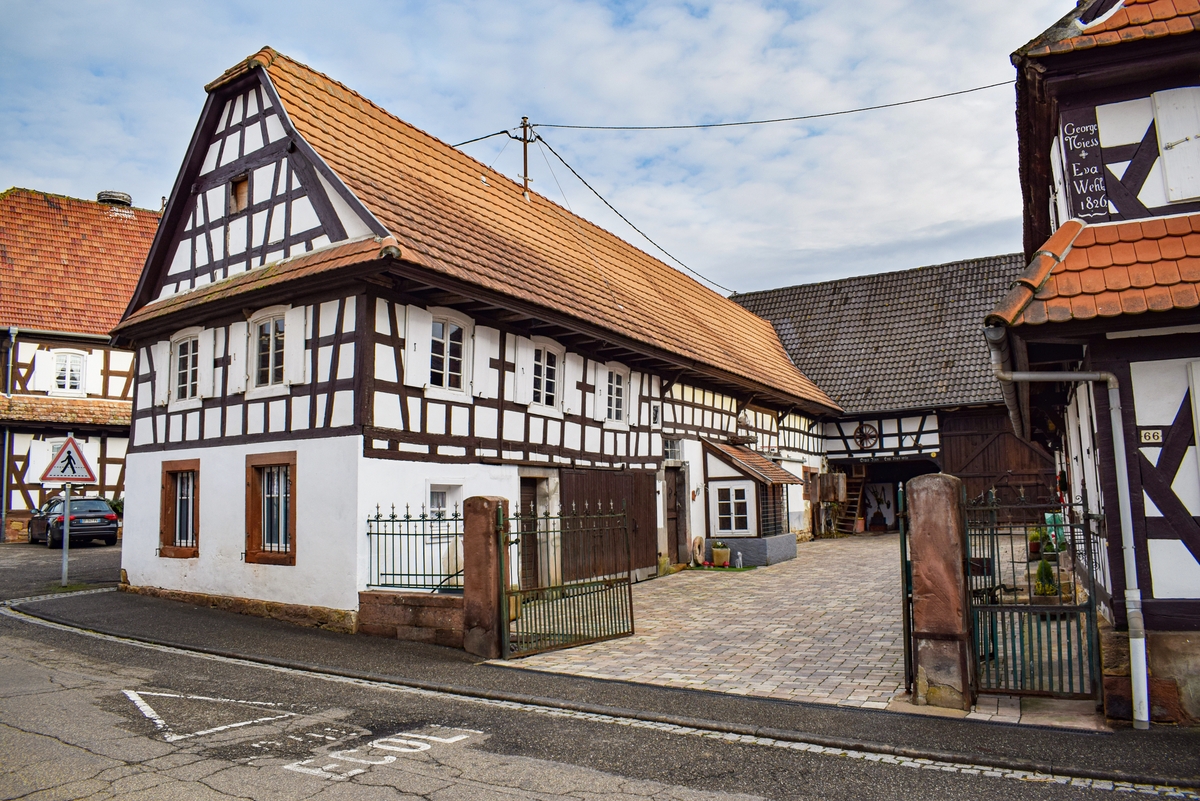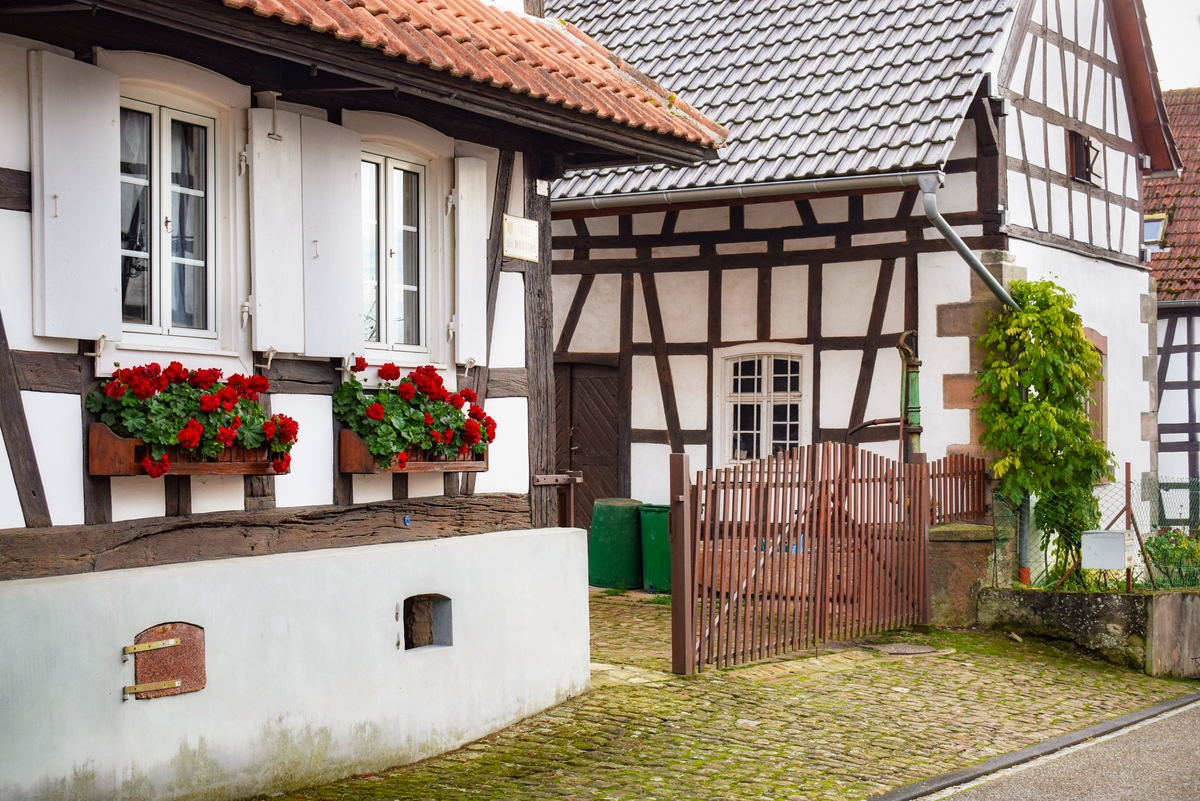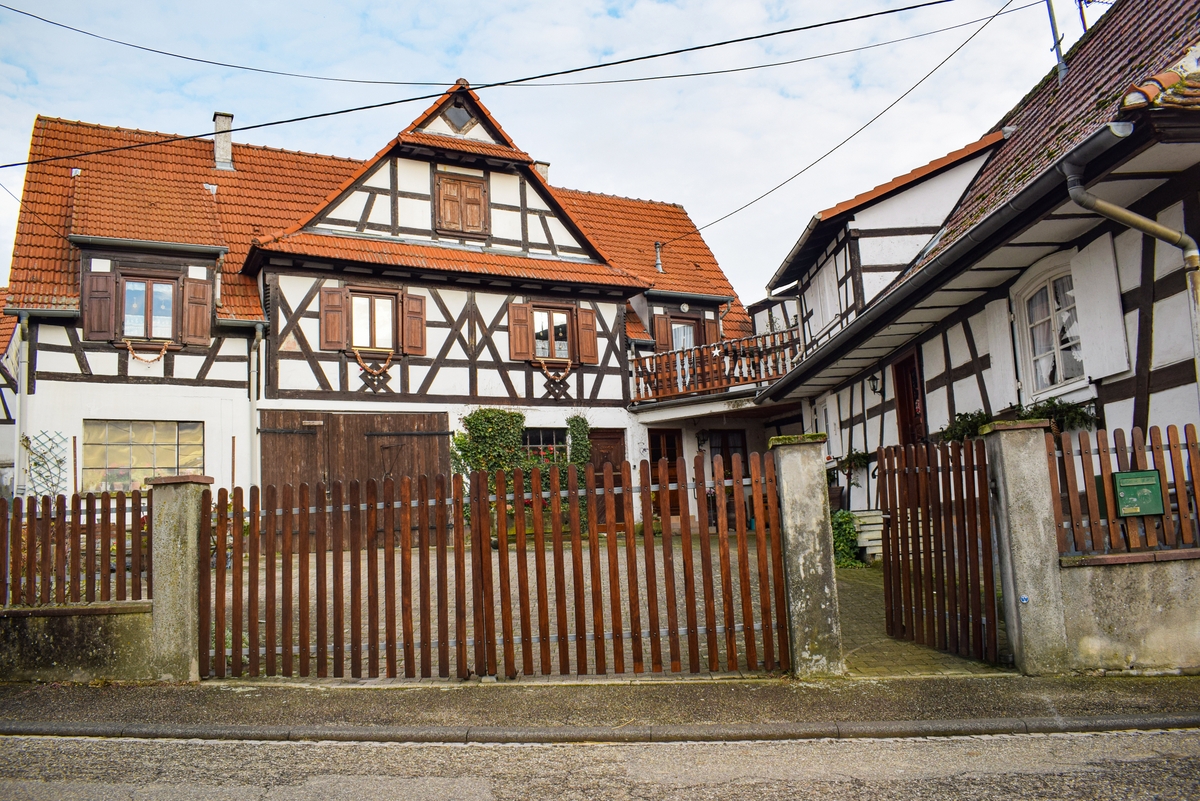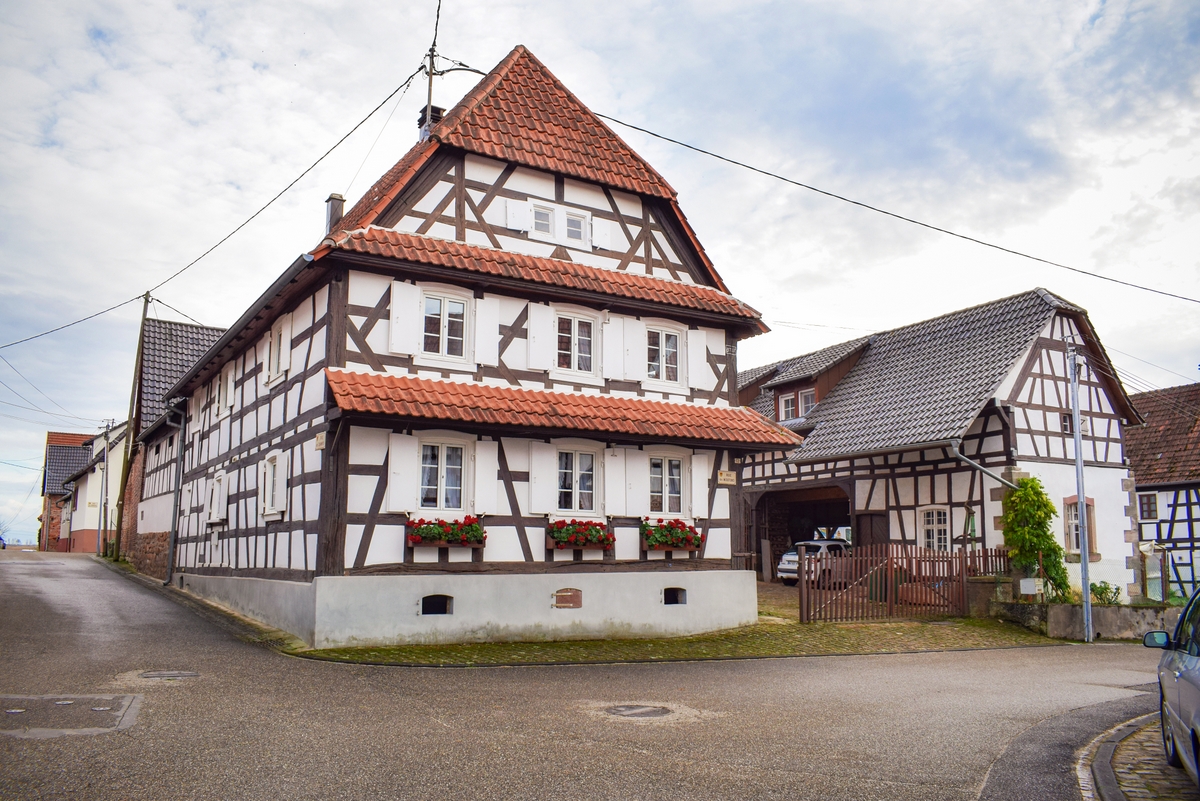 Read more about Hunspach in Frenchfrenchmomentsfamily on our French-written blog!
---
English-French Vocabulary
(f) for féminin, (m) for masculin, (adj) for adjective and (v) for verbs
channel = chaîne (f)
to elect = élire (v)
favourite = préféré(e) (adj)
region = région (f)
village = village (m)
vote = vote (m)
winner = gagnant (m)
---
Inspired? Pin it for later!
---