A visit to the Eiffel Tower at Christmas time has become one of the highlights of the festive season when discovering Paris. From Christmas markets to ice-skating rinks, the area of Trocadéro-Eiffel Tower-Champ-de-Mars is a trendy place for residents and tourists alike.
Christmas time at the Eiffel Tower
Vantage points
There are a few vantage points from where to admire the Eiffel Tower:
From the terrace of the Trocadéro:
From the Champ-de-Mars:
From Passerelle Debilly: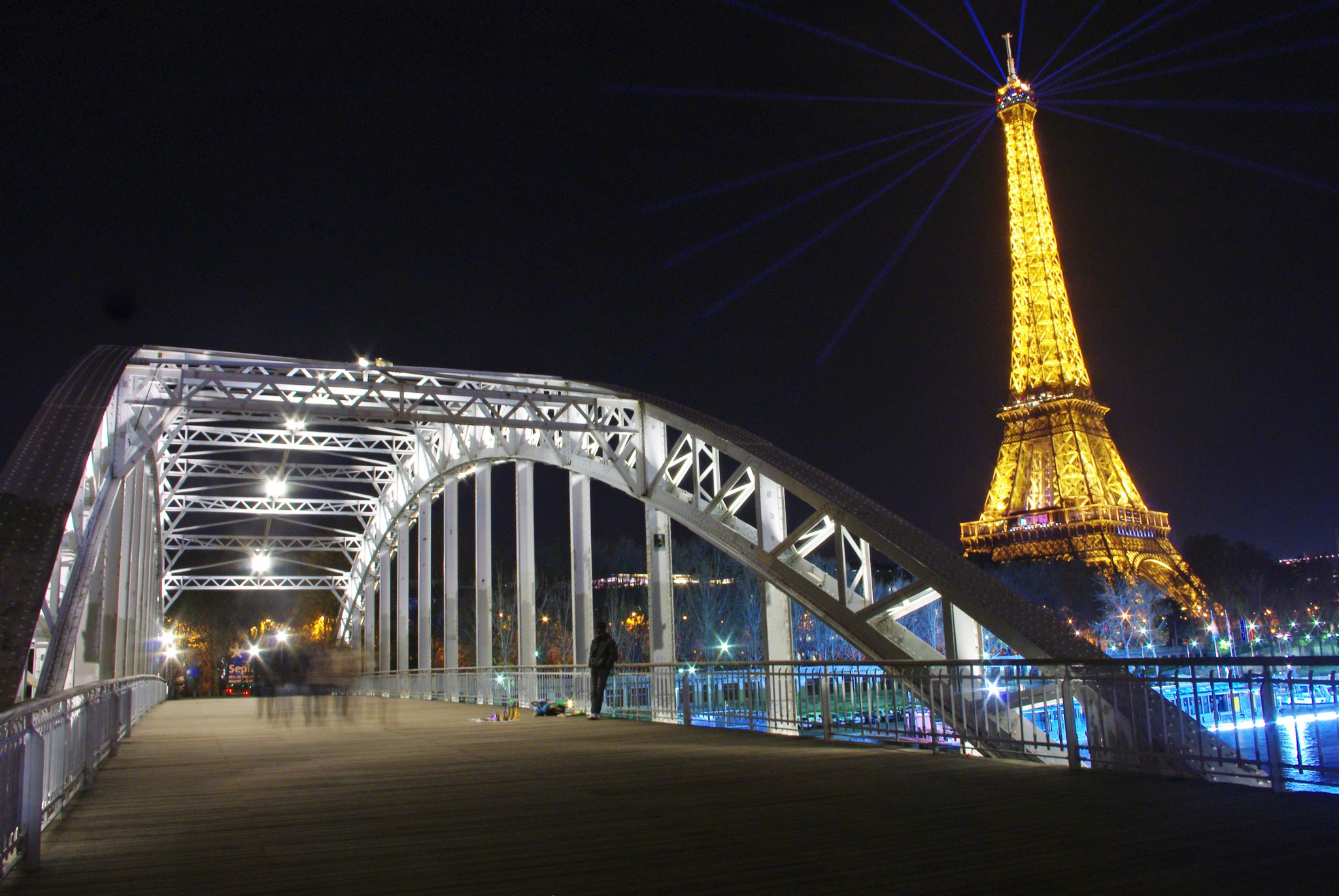 A special time comes at the top of the hour when many blinking white lights start sparkling all over the tower for 5 minutes. This event takes place not only at Christmas time but all year round.
The giant ice-skating rink was back in time for Christmas 2014 after a few years of absence due to undergoing work on the first platform.
For Christmas 2014 and New Year's Eve celebrations, an unexpected gigantic transparent bubble hosting a Christmas snowy tree forest was set under the Eiffel Tower. More than 120 fir trees have been temporarily planted under the four arches of the iron lady, with clever lighting giving the impression of falling snow.
Christmas markets near the Eiffel Tower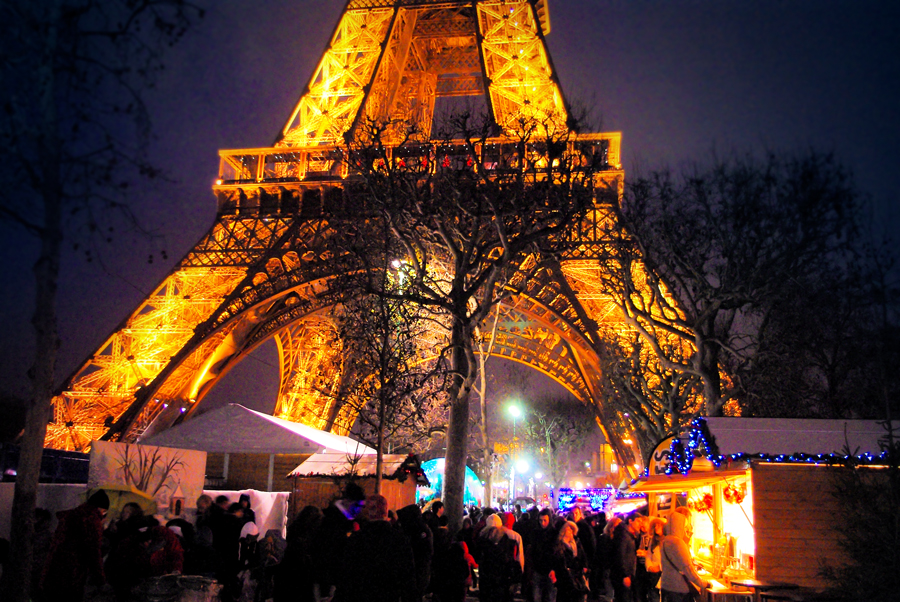 In the vicinity of the Eiffel Tower are three small Christmas markets:
Champ-de-Mars (Avenue Anatole France),
Bir-Hakeim,
Quai Branly by River Seine,
All of them offer a wide range of decorative objects and local produce. In past years, the gardens of Trocadéro were transformed into a winter wonderland ("Trocadéro on Ice") which included a snowshoe and cross-country trail. and an open-air skating rink. Due to undergoing work on the site of Palais de Chaillot, the event has not been taking place since 2014.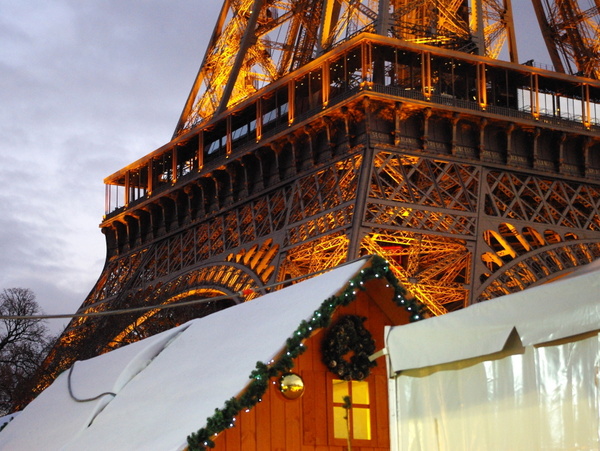 More photos of Christmas near the Eiffel Tower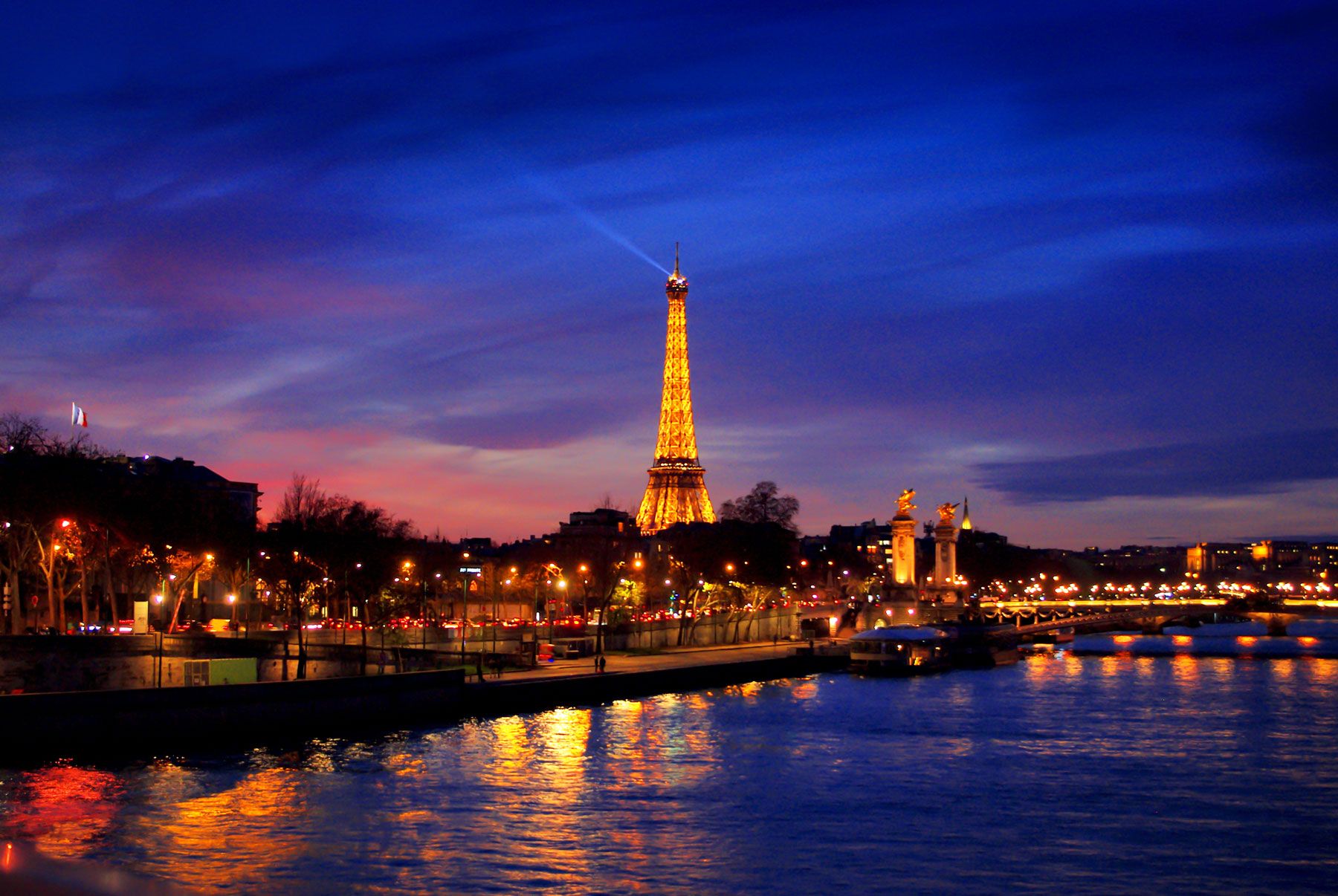 More info about Christmas in Paris
Metro station: Bir Hakeim (lines 6), Trocadéro (lines 6 and 9). RER station: Champ-de-Mars Tour Eiffel (RER C).