A visit to the Eiffel Tower at Christmas time has become one of the highlights of the festive season when discovering Paris. From Christmas markets to ice-skating rinks, the area of Trocadéro-Eiffel Tower-Champ-de-Mars is a very popular place to be for residents and tourists alike.
---
Christmas time at the Eiffel Tower
There are a few vantage points from where to admire the Eiffel Tower:
From the terrace of the Trocadéro:
From the Champ-de-Mars:
From Passerelle Debilly: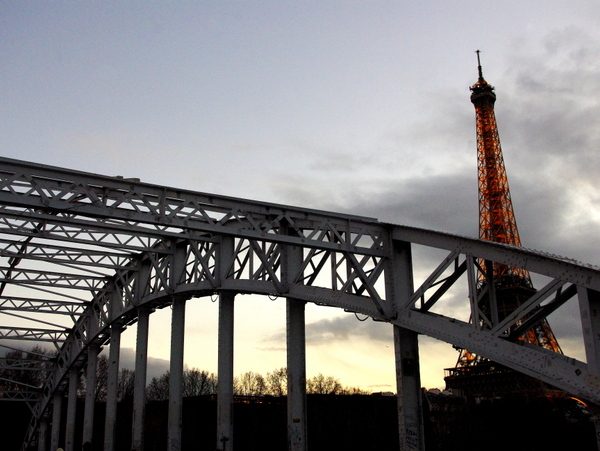 A very special time comes at the top of the hour when a multitude of blinking white lights start sparkling all over the tower for 5 minutes. This event takes place not only at Christmas time but all year-round.
The giant ice-skating rink was back in time for Christmas 2014 after a few years of absence due to undergoing work on the first platform.
For Christmas 2014 and New Year's Eve celebrations, an unexpected gigantic transparent bubble hosting a Christmas snowy tree forest was set under the Eiffel Tower. More than 120 fir trees have been temporary planted under the four arches of the iron lady with a clever lighting gave the impression of falling snow.
---
Christmas markets near the Eiffel Tower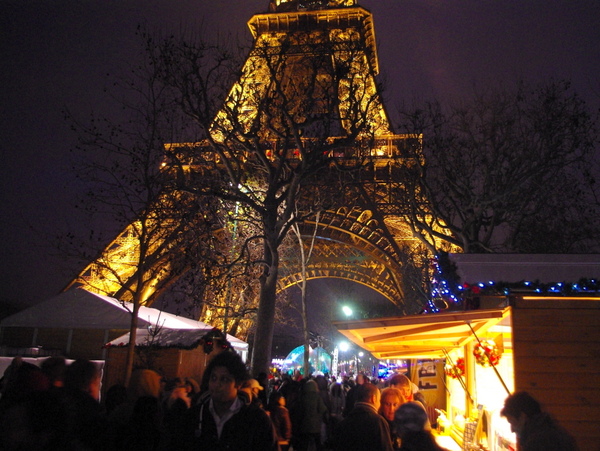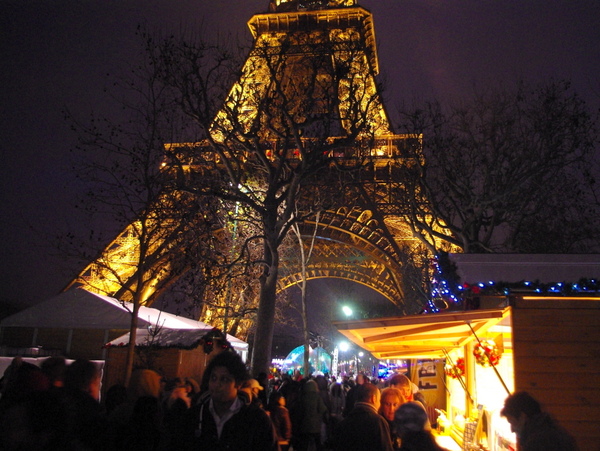 In the vicinity of the Eiffel Tower are three small Christmas markets: Champ-de-Mars (Avenue Anatole France), Bir-Hakeim (16/12/2015-03/01/2016), Quai Branly by River Seine, all of them offering a wide range of decorative objects and local produce. In past years, the gardens of Trocadéro were transformed into a winter-wonderland ("Trocadéro on Ice") which included a snowshoe and cross-country trail. and an open-air skating rink. Due to undergoing work on the site of Palais de Chaillot, the event has not been taking place since 2014.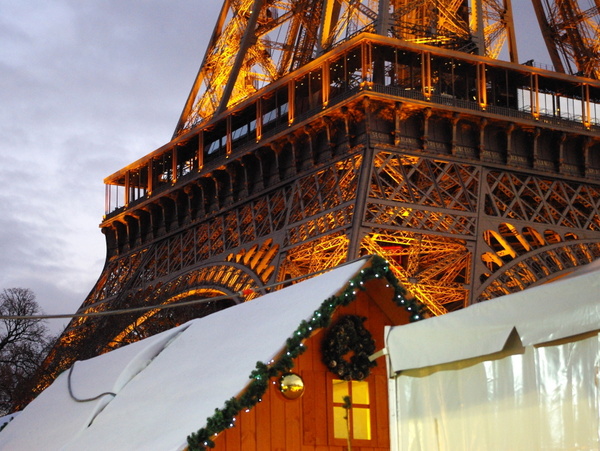 Metro station: Bir Hakeim (lines 6), Trocadéro (lines 6 and 9). RER station: Champ-de-Mars Tour Eiffel (RER C).
---