The Saint-Theobald Collegiate of Thann in Alsace is considered one of Alsace's most beautiful Gothic churches. A local saying states: "The spire of Strasbourg is the highest, the spire of Freiburg is the broadest, but the spire of Thann is the prettiest." Let's learn more about the Thann Collegiate Church…
Thann Collegiate Church: A Bit of History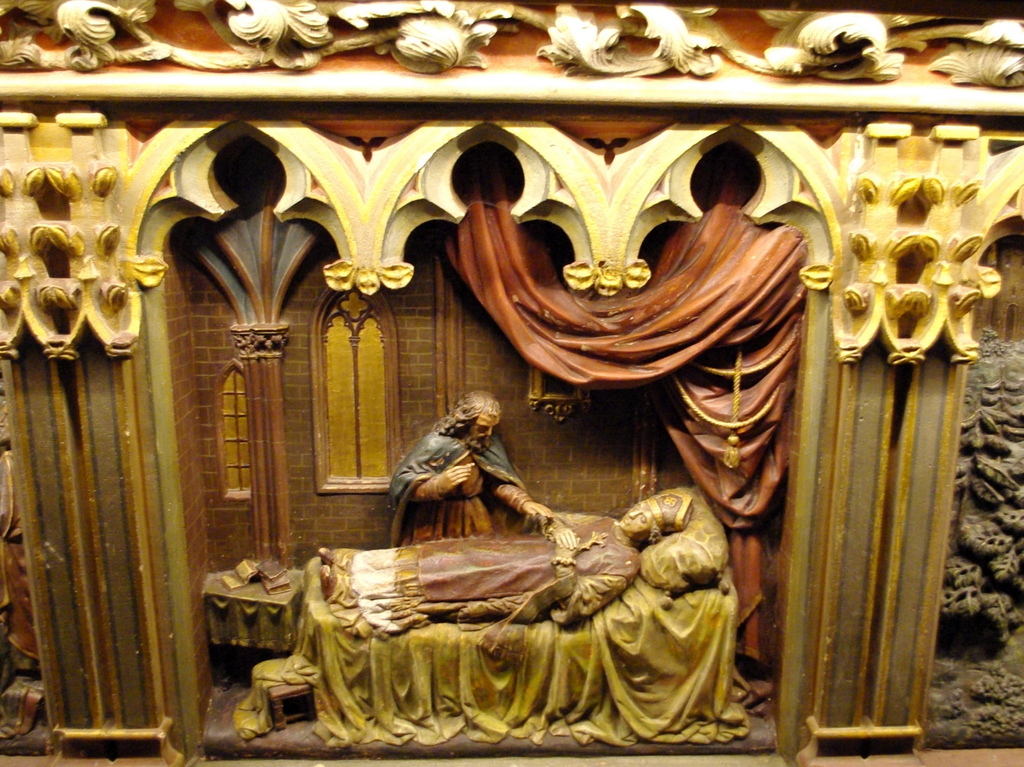 The church, built between the 14th and 16th centuries, displays a remarkable example of the Flamboyant Gothic style. It is arguably one of the most richly decorated churches in Alsace.
The church was built in several stages. The construction work started in 1307 and was delayed due to the 1356 Basel earthquake. The South lateral nave was completed in 1332, and the Flamboyant spire in 1516.
In 1442, a college of canons from the village of Saint-Amarin came to Thann. The church of Thann became a "collegiate", a church housing a college of canons.
The exterior of the Thann Collegiate Church
One of the best Gothic features of Thann Collegiate is the main portal of the western façade designed between 1342 and 1498. It is a masterpiece of Gothic architecture in Alsace, 16 m high and 8 m wide. The doorway includes three tympanums.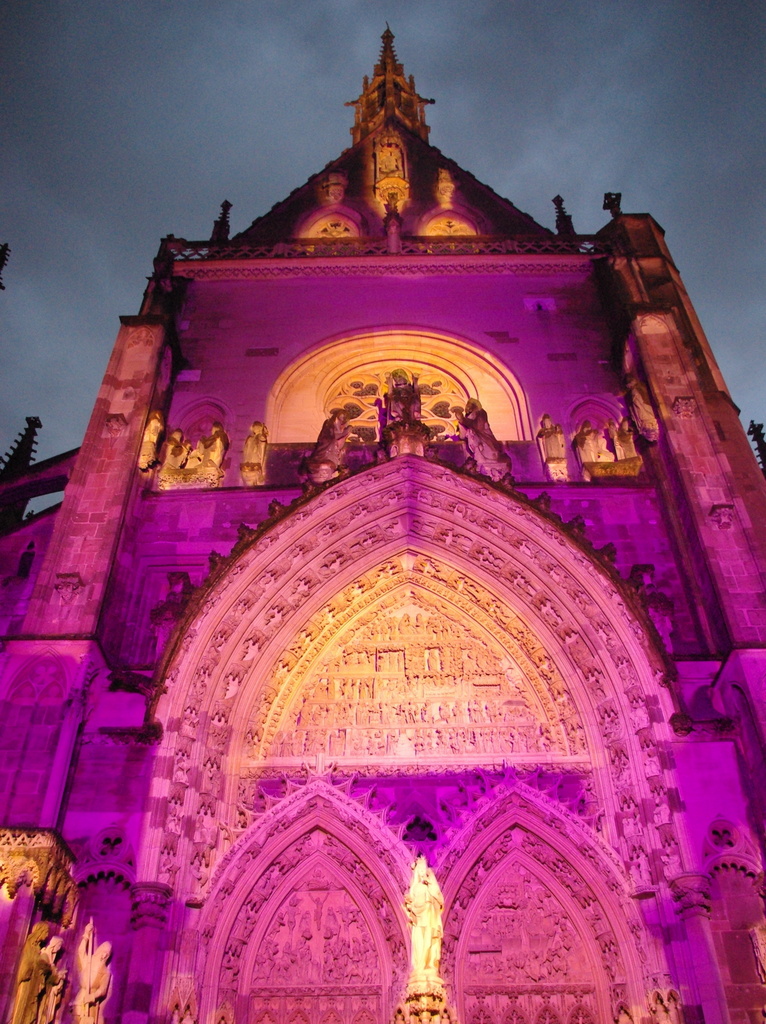 The central tympanum represents 150 scenes of the life of Mary with 500 figures.
The right tympanum depicts the Nativity and the Magi.
The left tympanum shows the Crucifixion.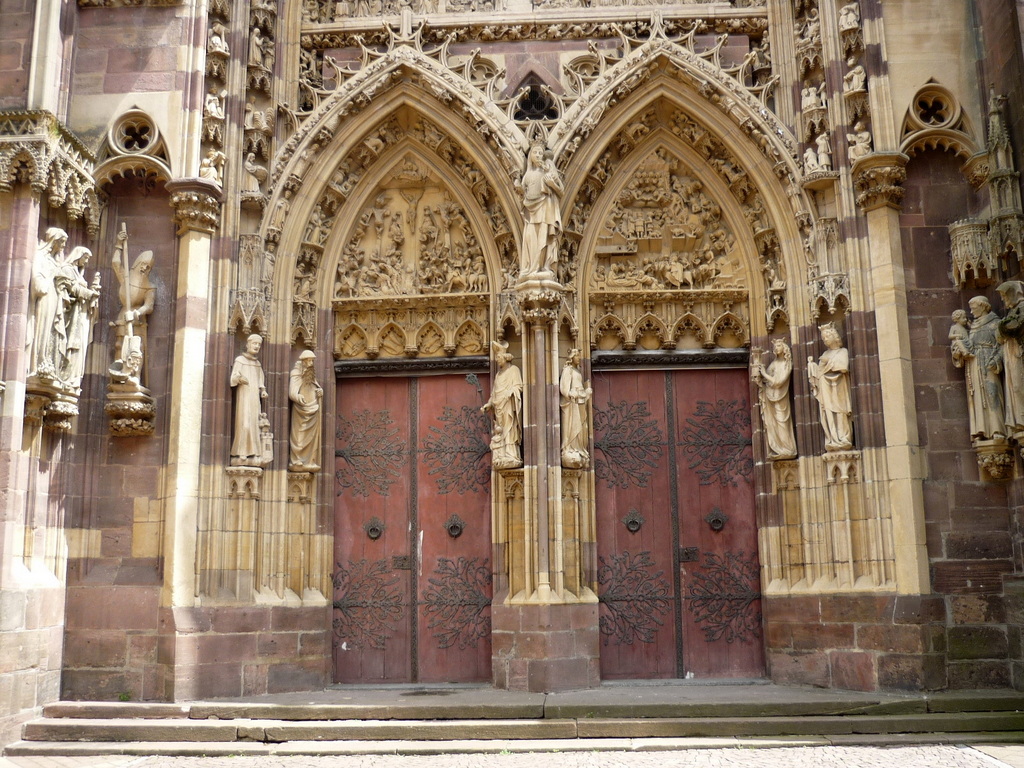 Towering 78 metres above the town, the elegant spire is a fine example of tracery from the Middle Ages similar to that of Basel Cathedral. The bell tower contains an old bell from 1467 and two others from 1826.
The multicolour glazed roof tiles of the church, which gleam in the sun, are reminiscent of that of Colmar's Collegiate. It is decorated with statues of Saints, gargoyles and chimeras.
The Interior of the Thann Collegiate Church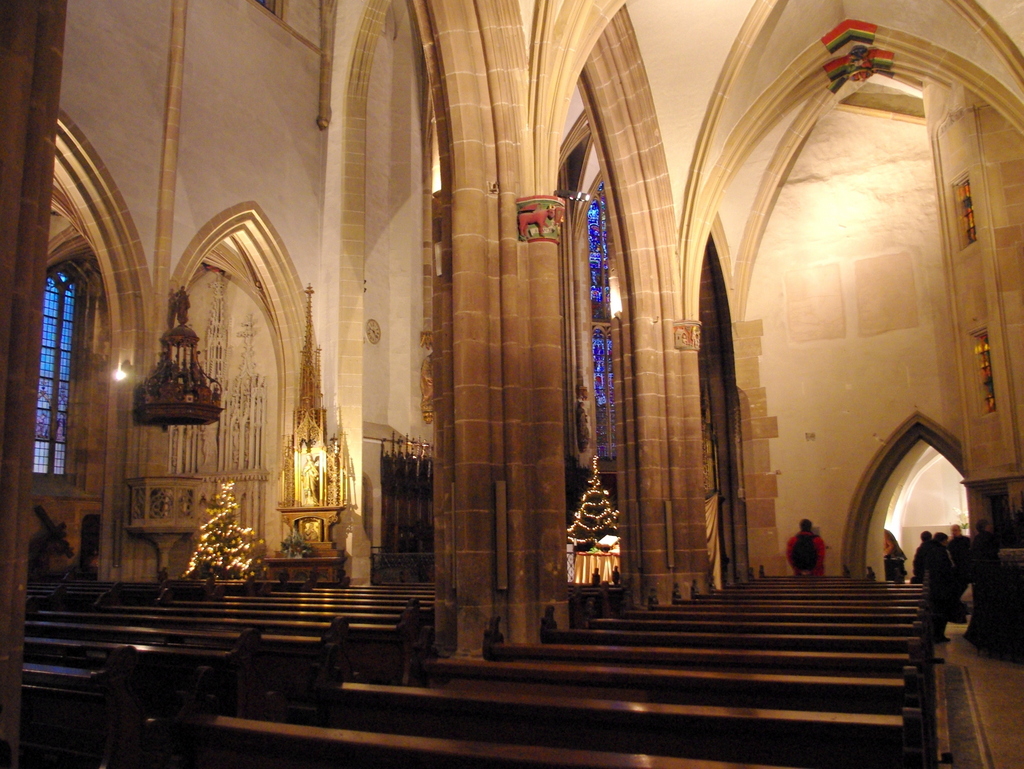 The inside of the church shows characteristics of Early, Rayonnant and Flamboyant Gothic styles.
The nave is 23 metres long and 22 metres high. The pulpit dates back to 1629.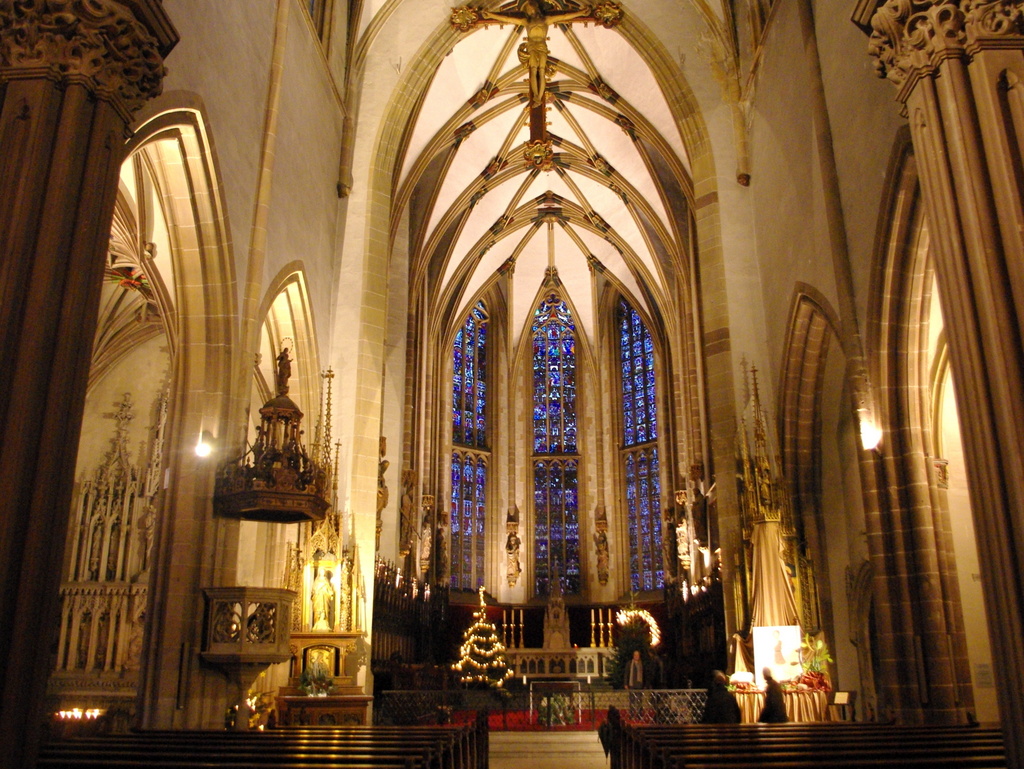 The choir is the most decorated part of the church, with stained-glass windows from the 15th century and Baroque paintings. It also features remarkable wooden stalls carved in oak and walnut from 1442 (and renovated in 1902-1906).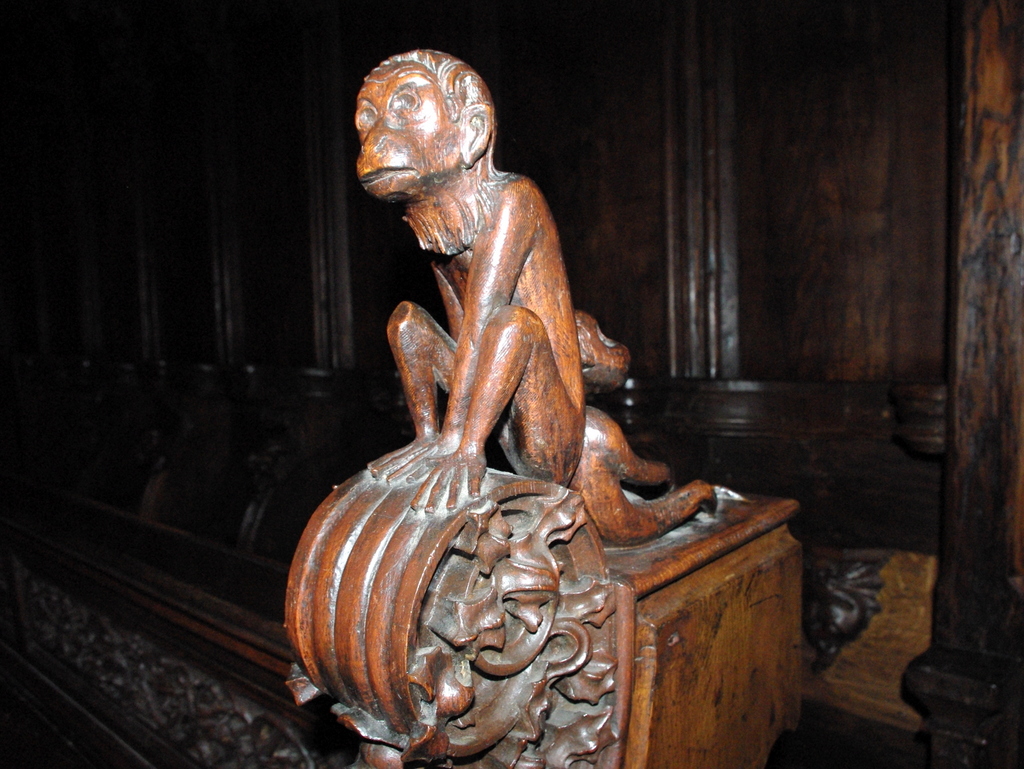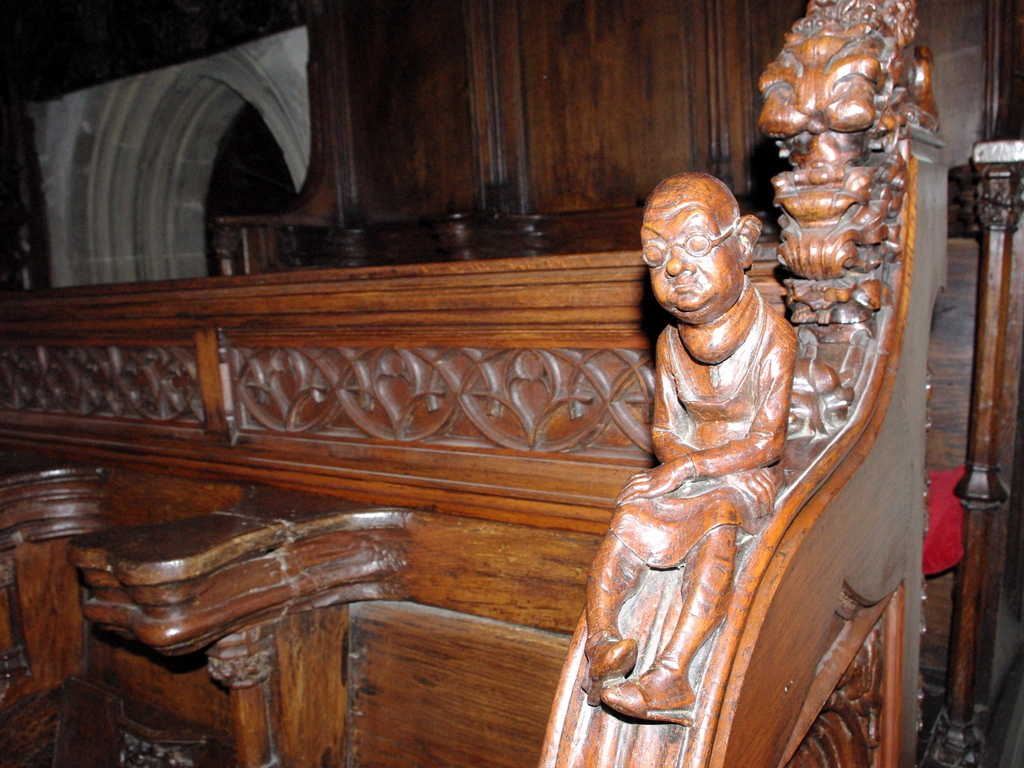 The stained-glass windows are the largest set kept in Alsace from the 15th century. They are spread in the choir over eight windows.
Find out more about Thann