When I show the region of Annecy to our family and friends, I always bring them to Talloires, a small village located on the eastern shore of the beautiful Lake Annecy. Ideally situated in a charming setting at the foot of the sharp rocky ridges of the Dents de Lanfon (1,824 m) and the Tournette mountain (2,351 m), Talloires and its peaceful bay will charm you at any time of the year!
---
Situation of Talloires, Haute-Savoie
Talloires is situated 12kms from the city of Annecy on the eastern shore of Lake Annecy.
The village has a population of 1,700 and its village-centre lies at approximately 500m above sea-level. It is crossed by the D909A which links Annecy to Faverges via Menthon-Saint-Bernard.
---
The village of Talloires
To have a beautiful view of the village, the church and the lake in the background, park your car along the D909A road above the cemetery (latitude: 45°50'27.50″N, longitude: 6°12'57.19″E). The view is at its best in the morning with the sun lighting the Semnoz and the western shore of the lake.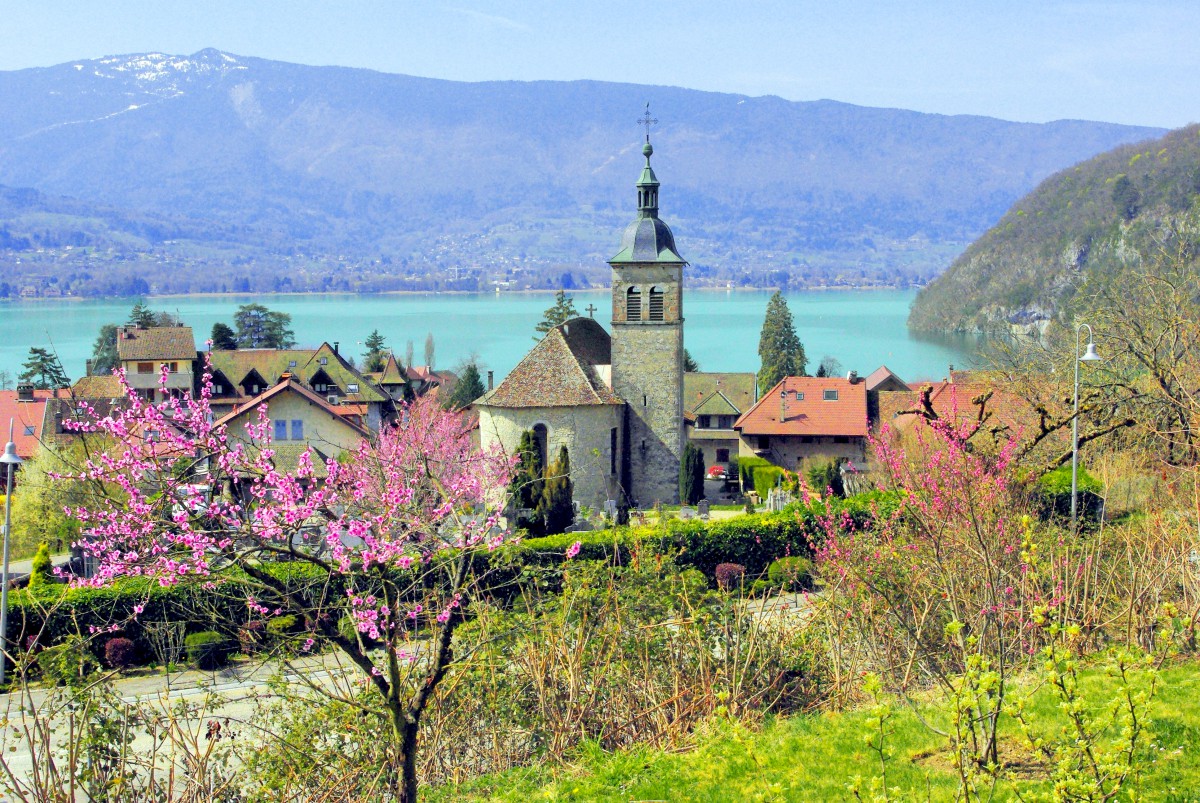 You can access the lakeshore by walking down the narrow lane of chemin de la Colombière or the larger route du Port.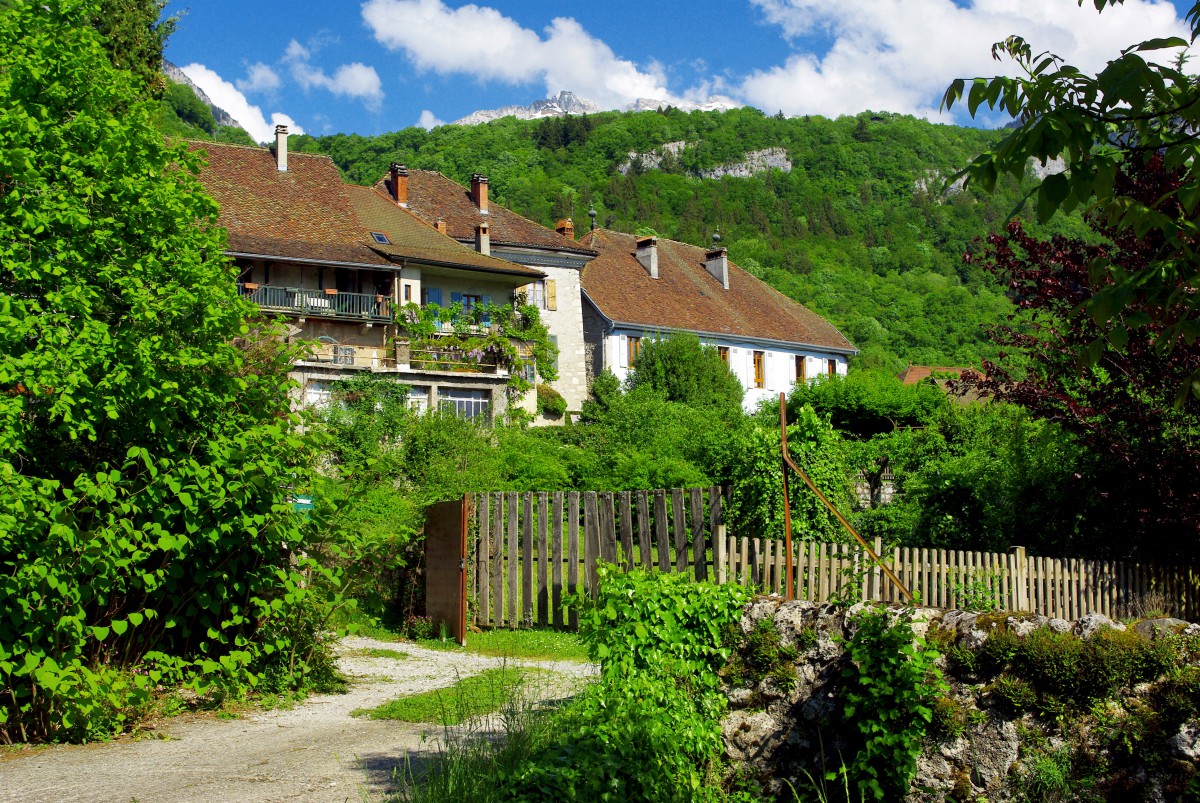 Down to the lakeshore, the little marina faces the romantic silhouette of Ruphy castle in Duingt.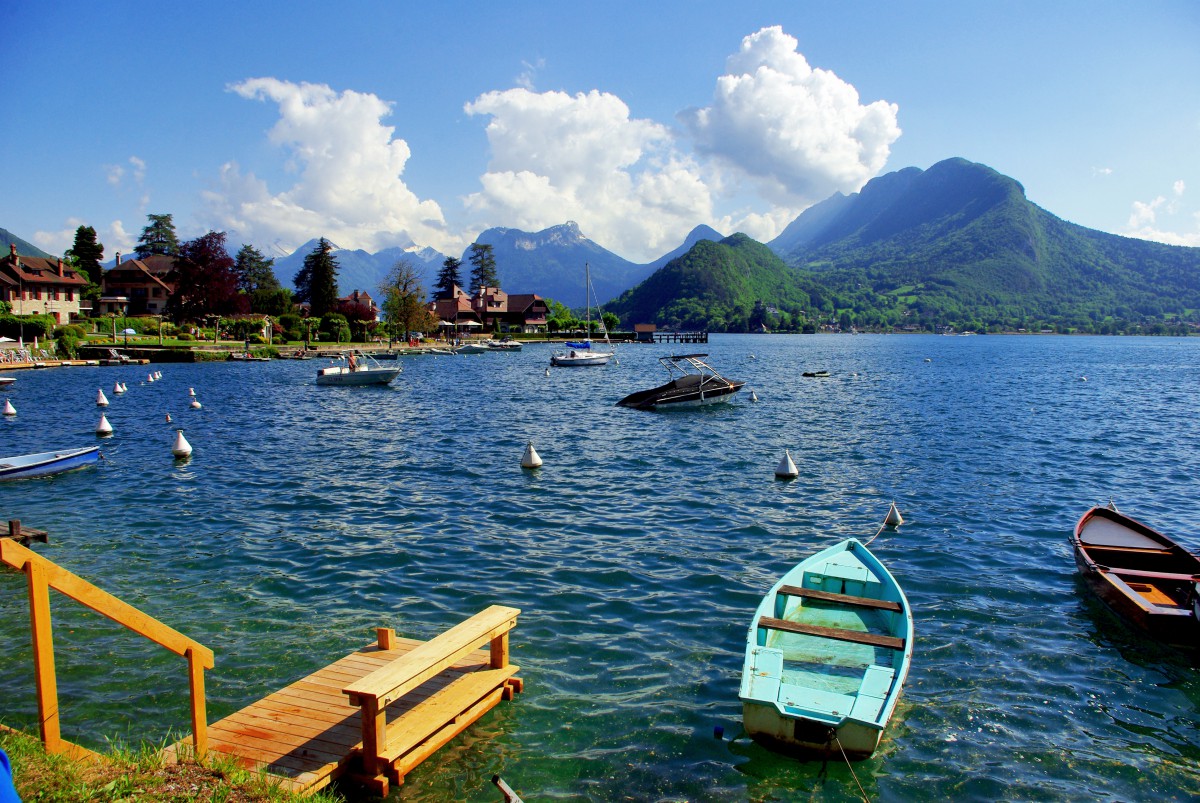 The village houses many celebrated hotels and restaurants and is accessible by boat from Annecy.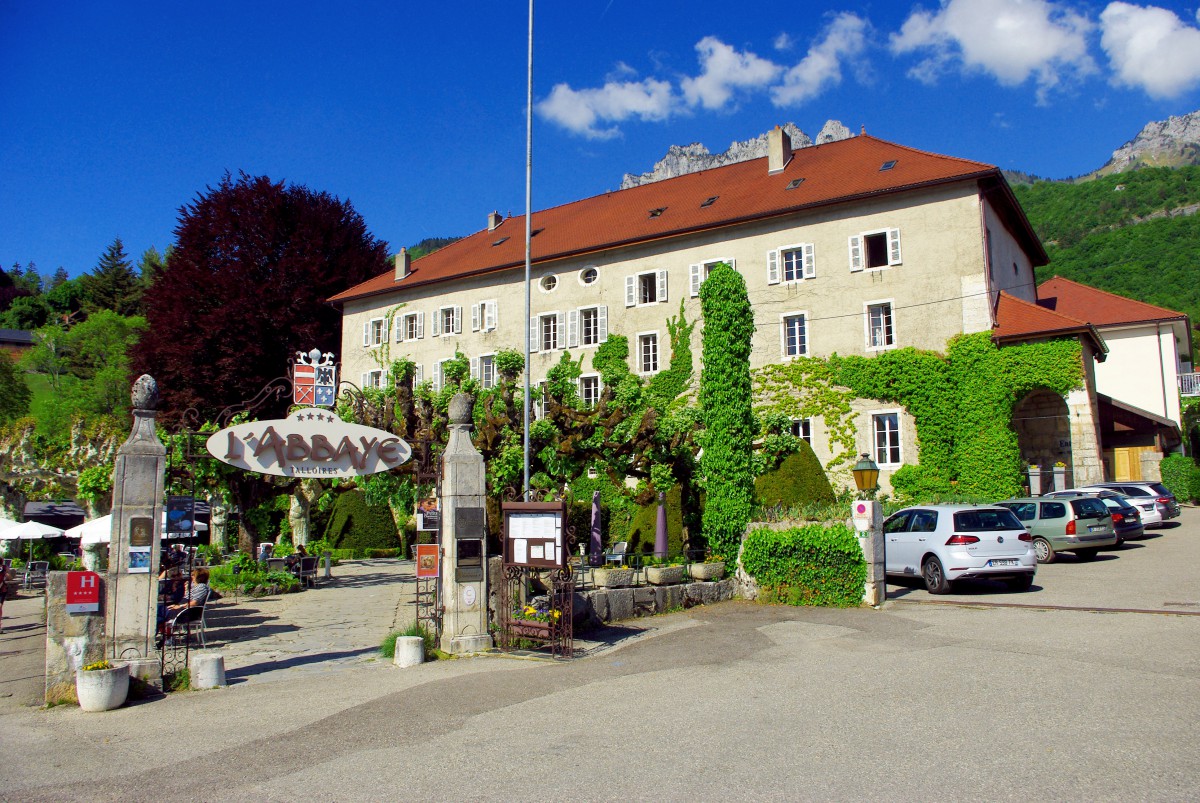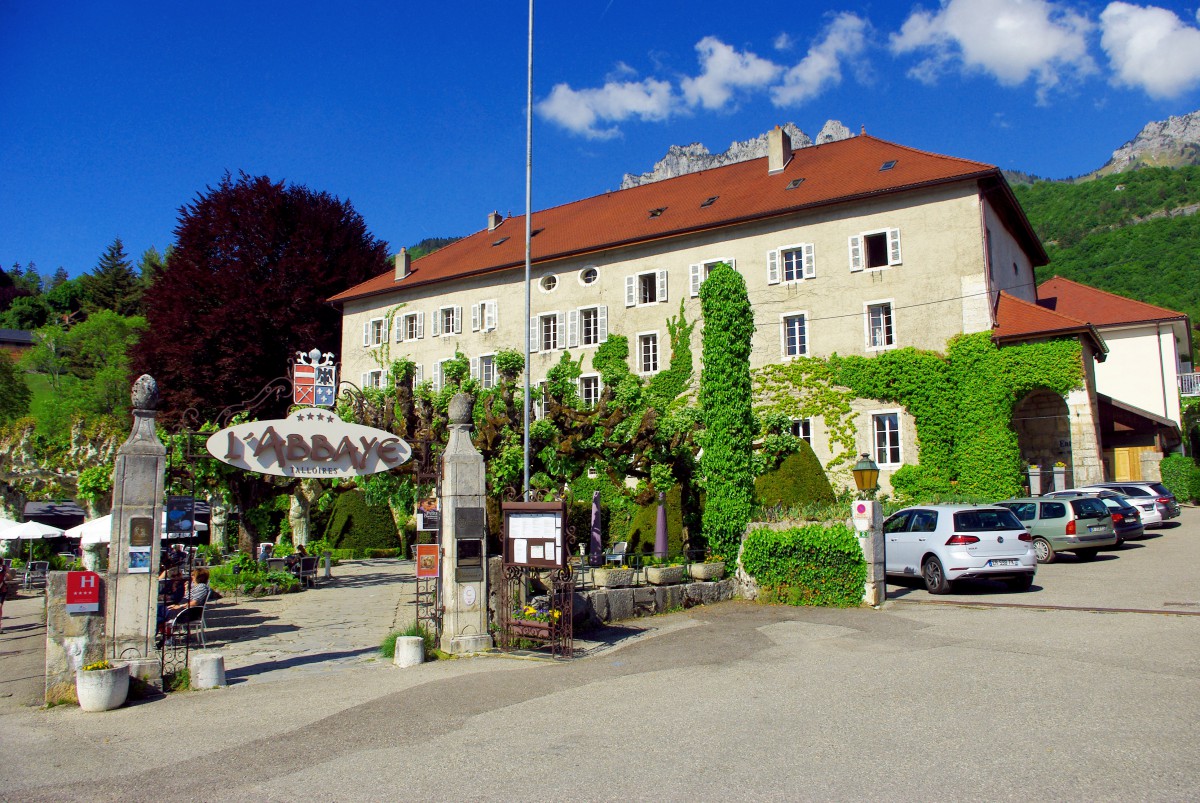 Talloires' most celebrated restaurants include Le Père Bise and L'Abbaye de Talloires.
---
English-French Vocabulary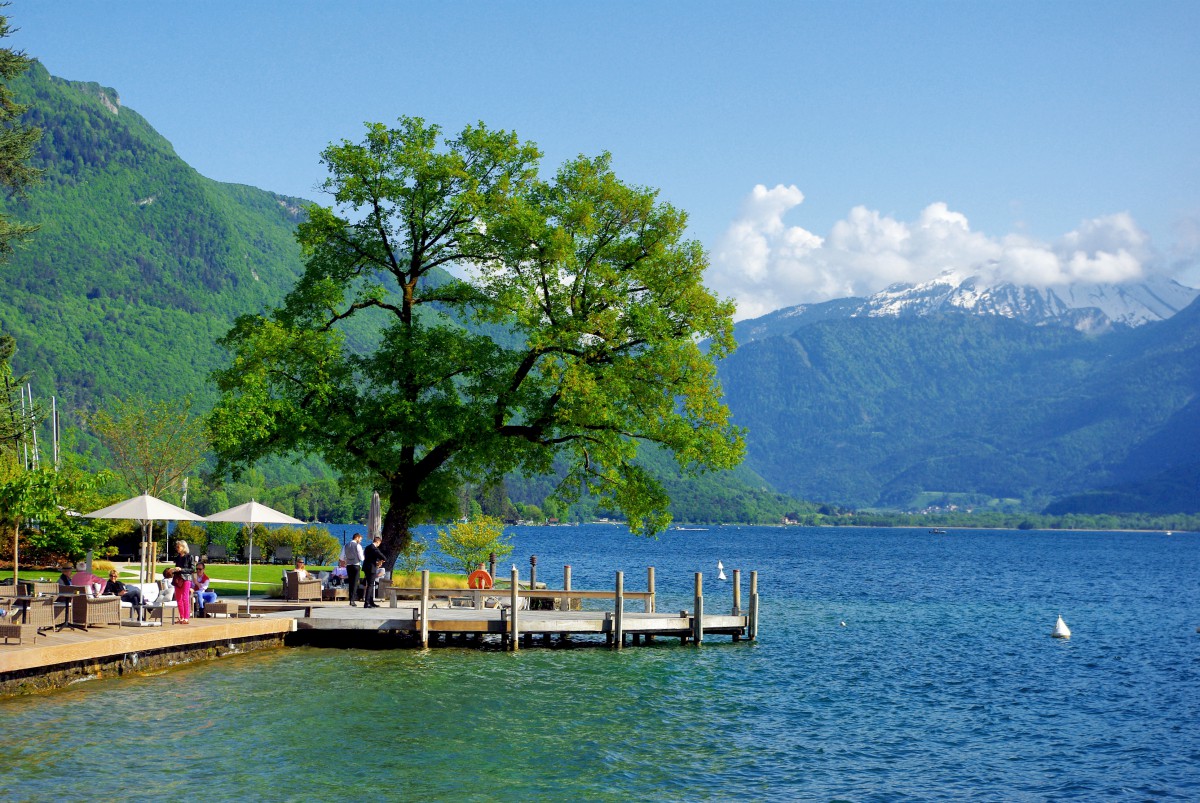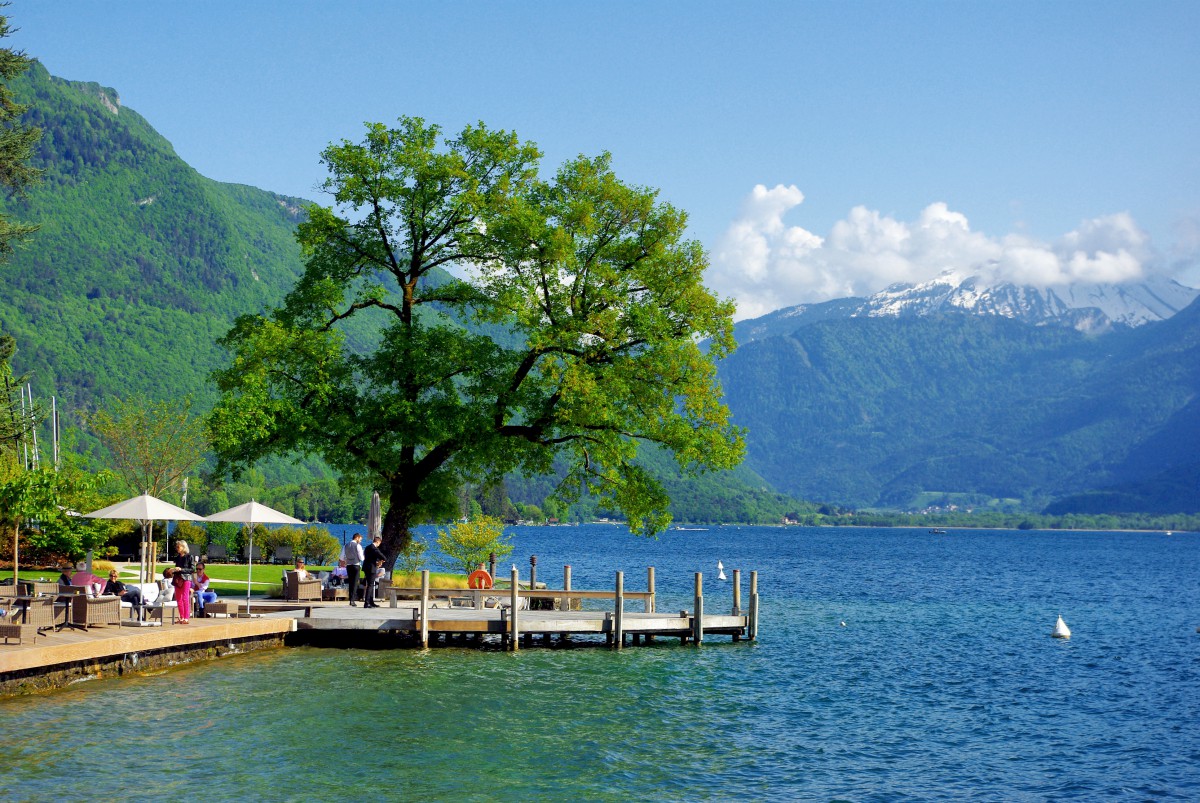 (f) for féminin, (m) for masculin, (adj) for adjective and (v) for verbs
Alps = Alpes (f,p)
cemetery = cimetière (m)
church = église (f)
hotel = hôtel (m)
house = maison (f)
lake = lac (m)
Lake Annecy = Lac d'Annecy (m)
lakeshore = bord du lac (m)
mountain = montagne (f)
resort = lieu de villégiature (m)
village = village (m)
---
More photos
---
Visit the Annecy Tourist Office website here.
Have you been to Talloires? Tell us what impressed you there by commenting below!
---