Another oddity in the 5th arrondissement in Paris, not far from rue Mouffetard: the suspended iron bar dotted with crooks of rue Rataud. I took my camera and shot a few photos of the place, once a infamous death trap.
---
The suspended iron bar in rue Rataud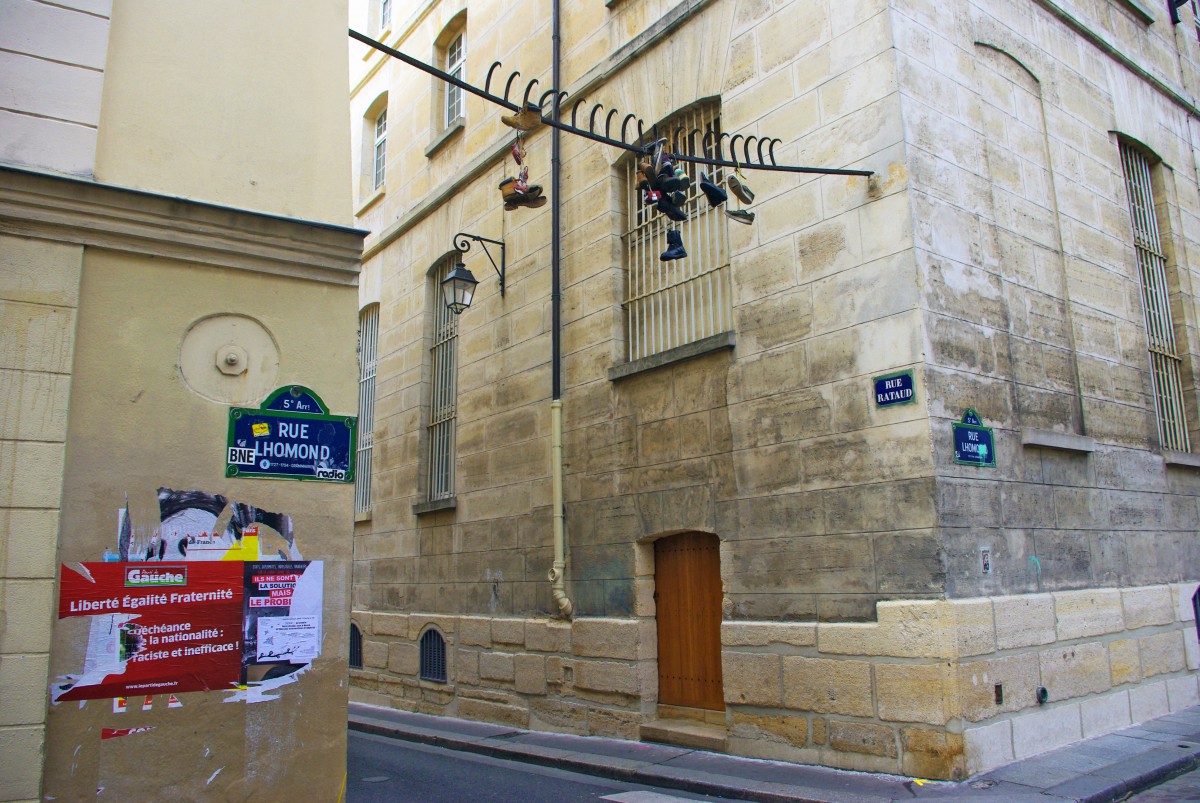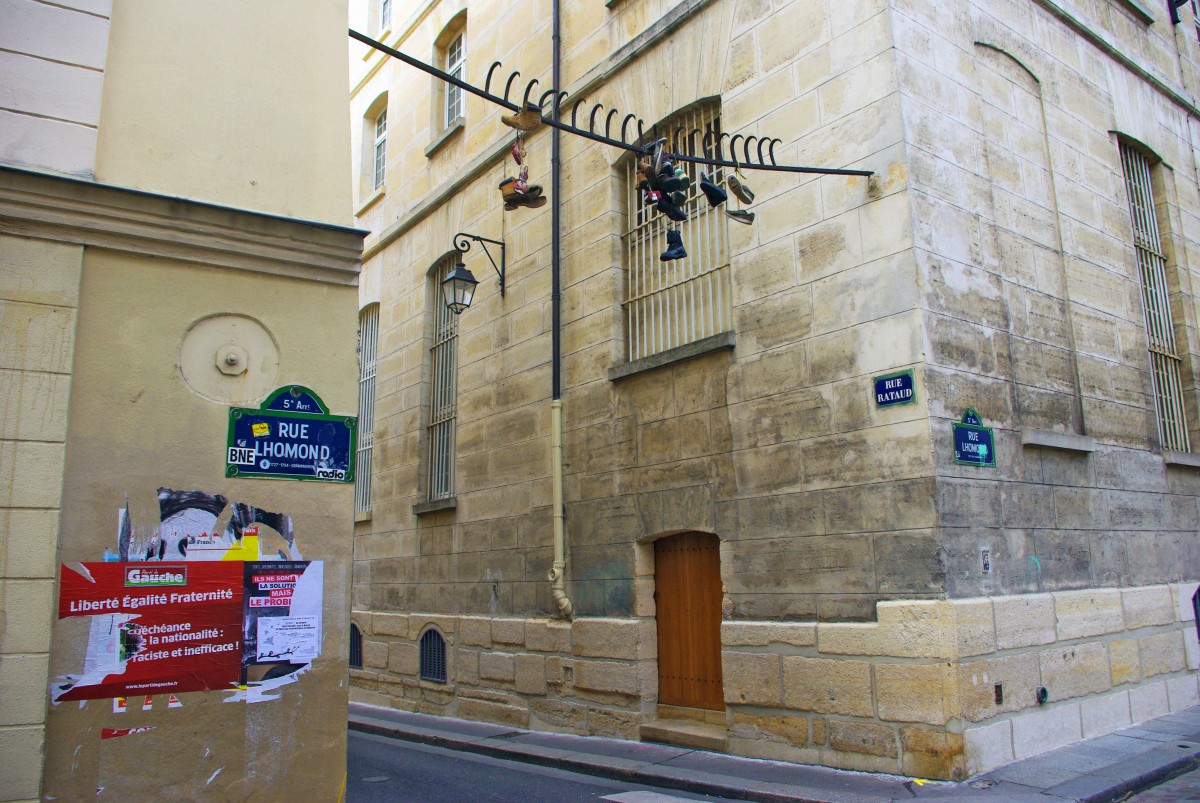 When you reach 32 rue Lhomond lift your head up above rue Rataud. You'll see a curious iron bar dotted with 19 crooks. The suspended line looks like a rake, hence the word râteau in French. But the name of rue Rataud has nothing to do with rakes… for the street was named after Monsieur Rataud, mayor of the 5th arrondissement in the 1860s.
In the 17th century, rue Rataud was a dead-end street known as Cul-de-sac des Vignes. It gave access to a cemetery where victims of the plague and cholera were buried.
Needless to say that the street was known at that time to be a death trap with a very bad reputation in Paris.
In 1712 a religious community opened an orphan asylum for girls in the cul-de-sac. In order to prevent bad boys from perverting the girls, an iron gate was installed to block access to the street. Crooks were added on top of the gate to stop the bold ones from escalating the fence. The 'rake' that you now see once supported the iron gate. The fence has long been gone but the iron bar still remains… you may ask why it hasn't been removed too – well I don't have the answer! C'est bizarre !
In the 19th century, Marie-Thérèse de France (1778-1851), duchess of Angoulême and daughter of Louis XVI and Marie-Antoinette, had fifty young orphan girls educated there at her own expense.
In 1862, rue Rataud ceased to be a dead-end street and was extended to the rue Claude Bernard.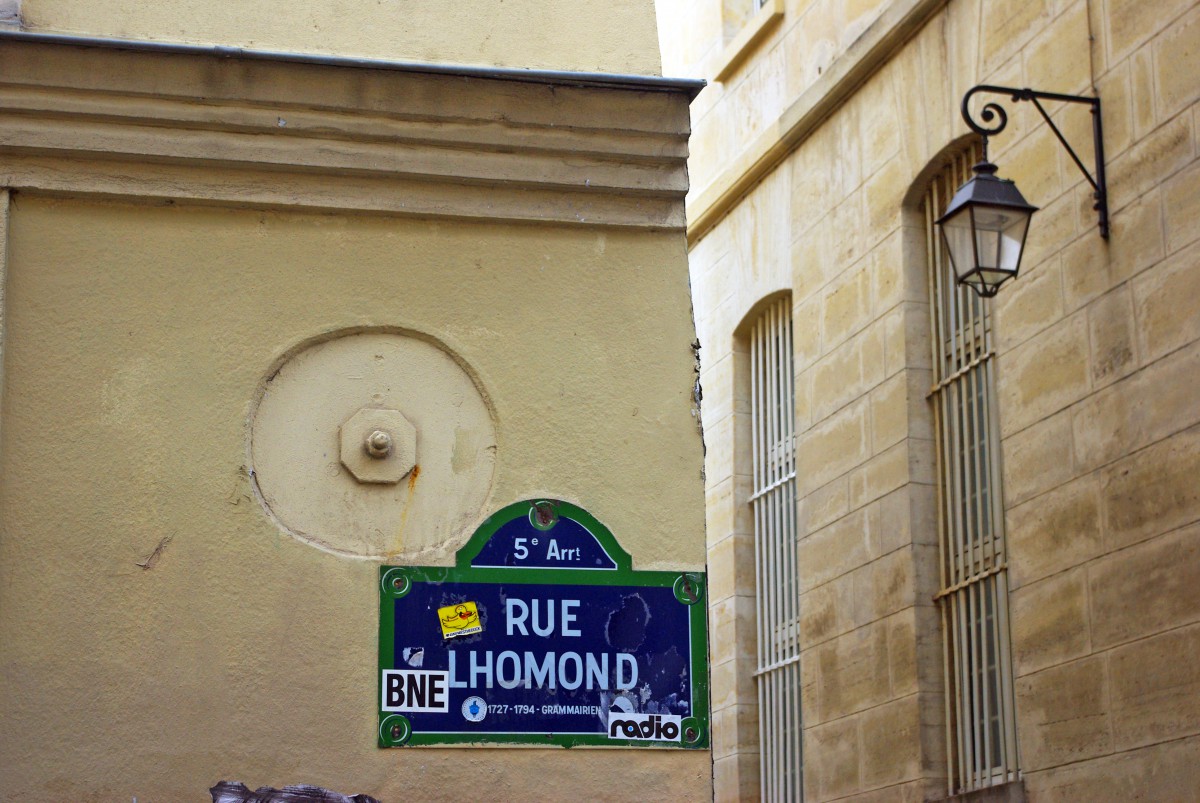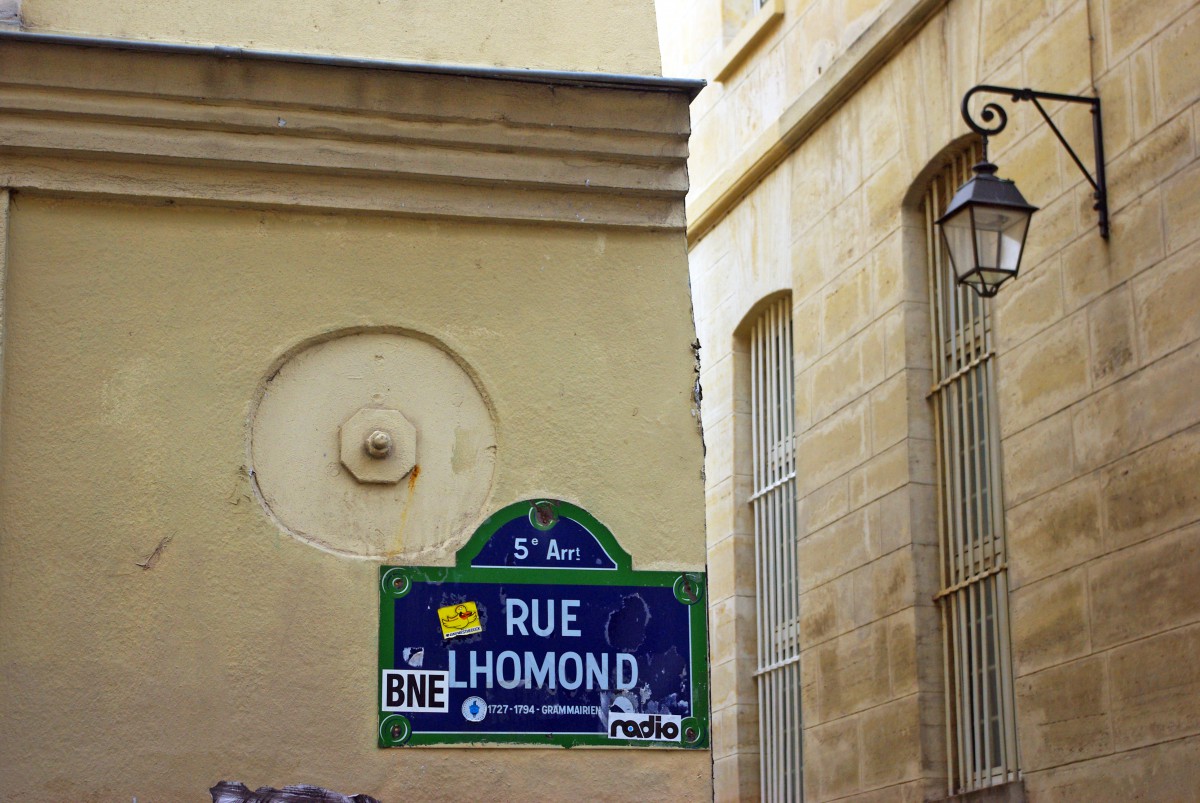 Closest métro stations: Place Monge or Censier-Daubenton (line 7). Check out the location of the suspended bar of rue rataud on google map.
---
Other sights in the neighbourhood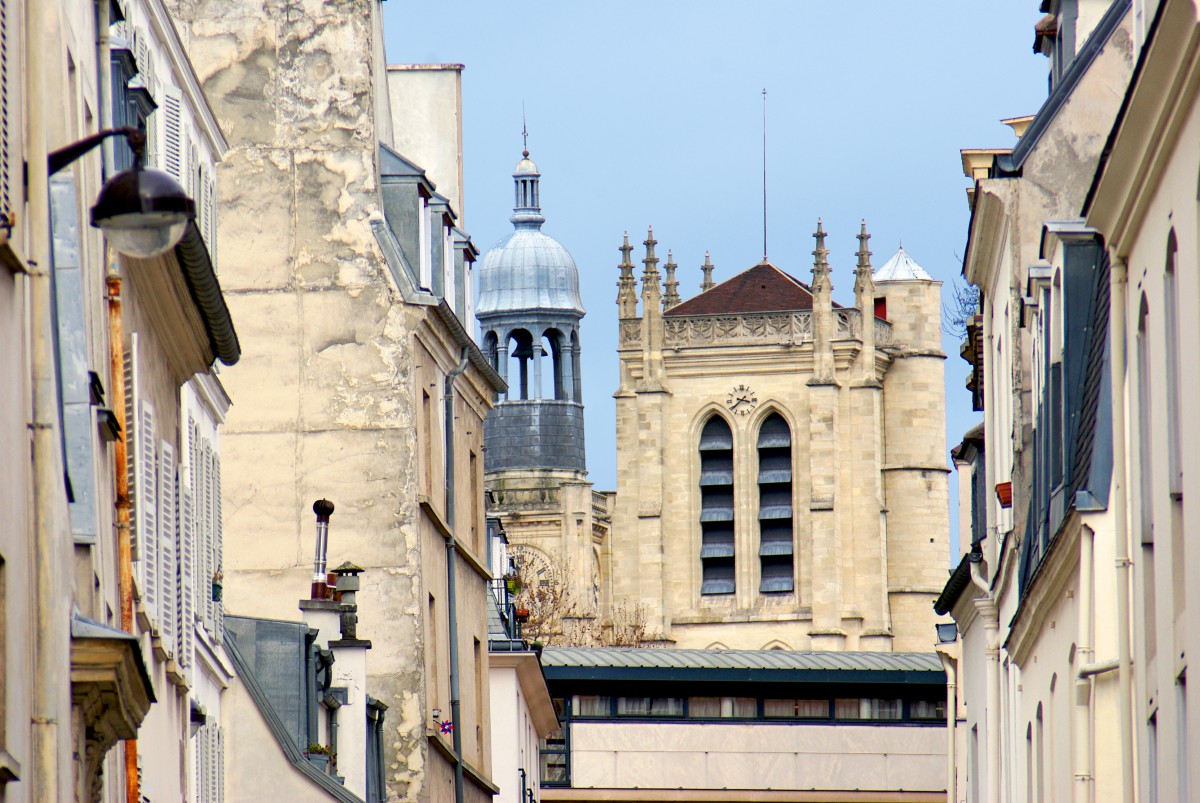 Have a stroll along the old streets of the neighbourhood of rue Mouffetard: rue Lhomond, rue du Pot de Fer, rue Tournefort and passage des Postes.
Do you know of other offbeat places in the 5th arrondissement of Paris? Share them with us by commenting below!
---