Summer in France resounds like a magic word to the French as it refers to the well-deserved holidays spent in one of the many beautiful locations in France. By the sea or in the mountains, visiting cities or exploring the rolling hills of the French countryside, having holidays in France when summer is in full swing will reveal itself as an unforgettable experience.
About Summer in France
Summer is known as 'été' in French, from the Latin word 'aestas' (meaning 'time of the heat').
Driving on the roads of rural France will reveal many beautiful flowers blooming in fields, meadows and forests all over the country.
The French usually take their holidays between 15 July and 15 August.
Holidaymakers from Northern French traditionally migrate south to the Mediterranean or the Atlantic beaches, causing enormous traffic jams along the motorways and roads.
Seaside resorts such as La Baule, Les Sables d'Olonne, Arcachon, Biarritz, Le Cap d'Agde, La Grande-Motte, Fréjus, Cannes, Nice, and Menton can be incredibly busy with visitors who flock there in their millions from France and northern European countries to soak up the sun. Visitors can also find water activities on the mainland in countless lakes and rivers.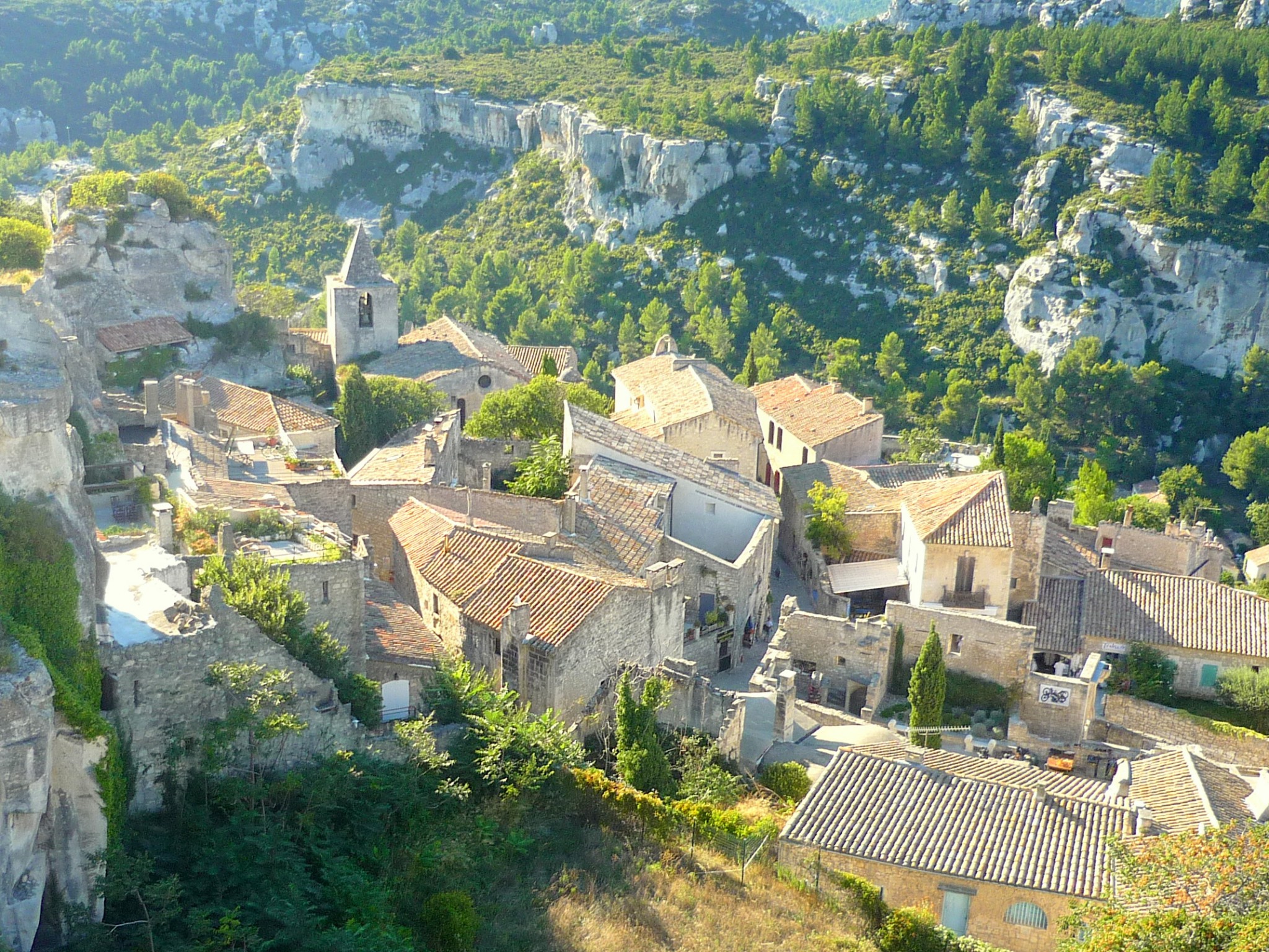 The downside of coming to France in summer can be the hoards of visitors flooding into France's major tourist regions (Provence, the French Riviera, Languedoc, Périgord and the châteaux of the Loire), the higher cost of airfares and accommodation and some scorching days which can last one or two weeks ('la canicule').
In popular tourist sites such as Le Mont-Saint-Michel, Rocamadour and Saint-Tropez, souvenir shops and restaurants make a roaring trade.
Some shops may be closed in cities and villages for a whole month.
Calendar of Summer in France
Summer in France is the year's season when many festivals and events are organised, with two highlights: the Tour de France bicycle race and the national celebration of Bastille Day.
Summer in France Calendar
20 June – the beginning of summer
third Sunday of June – Fathers' Day (Fête des Pères)
21 June – Fête de la Musique (World Music Day)
24 June – St. John's Eve (Fête de la Saint-Jean)
14 July – Bastille Day (known in France as "Le 14 juillet" or "Fête Nationale")
15 August – Assumption Day (Jour de l'Assomption), a public holiday in France
Beginning of September – la Rentrée (return to school)
21 September – the start of autumn
Popular events in France during the summer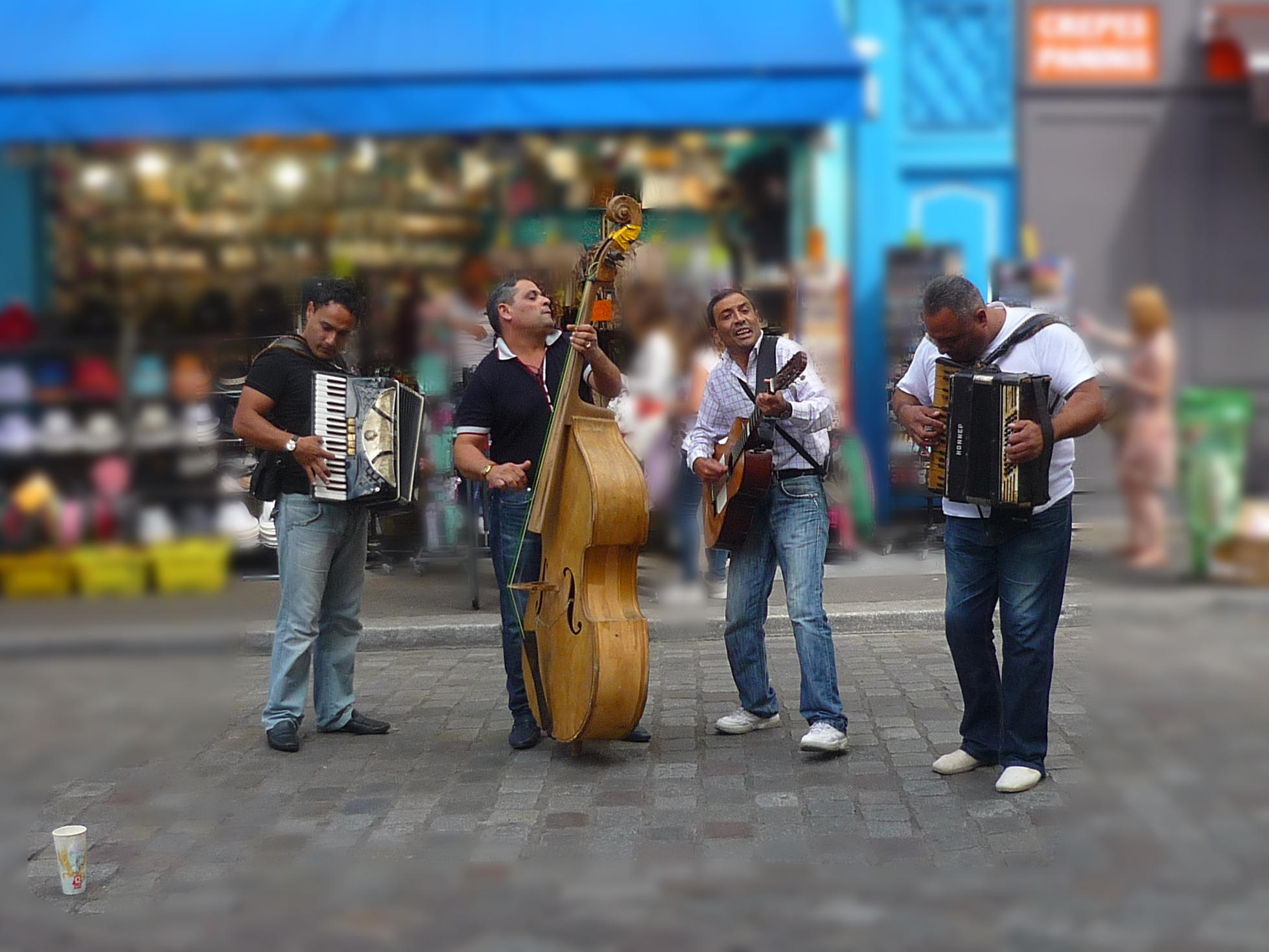 Here is a short selection of the main events taking place in France.
The 24 Hours of Le Mans (24 Heures du Mans) in June, the world's oldest active sports car race in endurance racing, is held annually in Le Mans. The race is considered one of the world's most prestigious automobile races.
Eurockéennes Festival of Belfort (Eurockéennes de Belfort) in July, one of France's largest rock music festivals in Belfort.
Avignon Festival (Festival d'Avignon) in July is an annual arts festival held in the courtyard of the Popes' Palace.
Tour de France in June and July is the most famous bicycle race that always ends in the Champs-Élysées, Paris.
Francofolies of La Rochelle in July, an annual music festival held in La Rochelle which aims at promoting francophone music.
The Vieilles Charrues Festival (literally: the Old Ploughs Festival) in July is held in Carhaix, Brittany, France. It is one of the largest music festivals in France.
Paris-Plages in July-August, a temporary artificial beach created each summer along the river Seine in the centre of Paris.
The Inter-Celtic Festival of Lorient (Festival Interceltique de Lorient) in August an annual festival in Lorient, Brittany, dedicated to the cultural traditions of the Celtic nations.
The Lake Festival (Fête du Lac) is in August, one of Europe's biggest fireworks displays above Lake Annecy.
Rock en Seine Festival in August, the last largest rock music festival of the summer held at the park of Saint-Cloud, west of Paris.
Deauville American Film Festival (Festival du cinéma américain de Deauville) in September, a yearly film festival devoted to American cinema, takes place in Deauville, Normandy.
Braderie de Lille in September, one of the biggest flea markets in Europe, attracts more than 2 million visitors.
Summer in France: the weather
Although temperatures vary across France, summer is generally a warm season in all places, whether on the plains, in the hills or in the mountains, with many long and hot blue-sky days. Evenings are warm to slightly chilly depending on the location.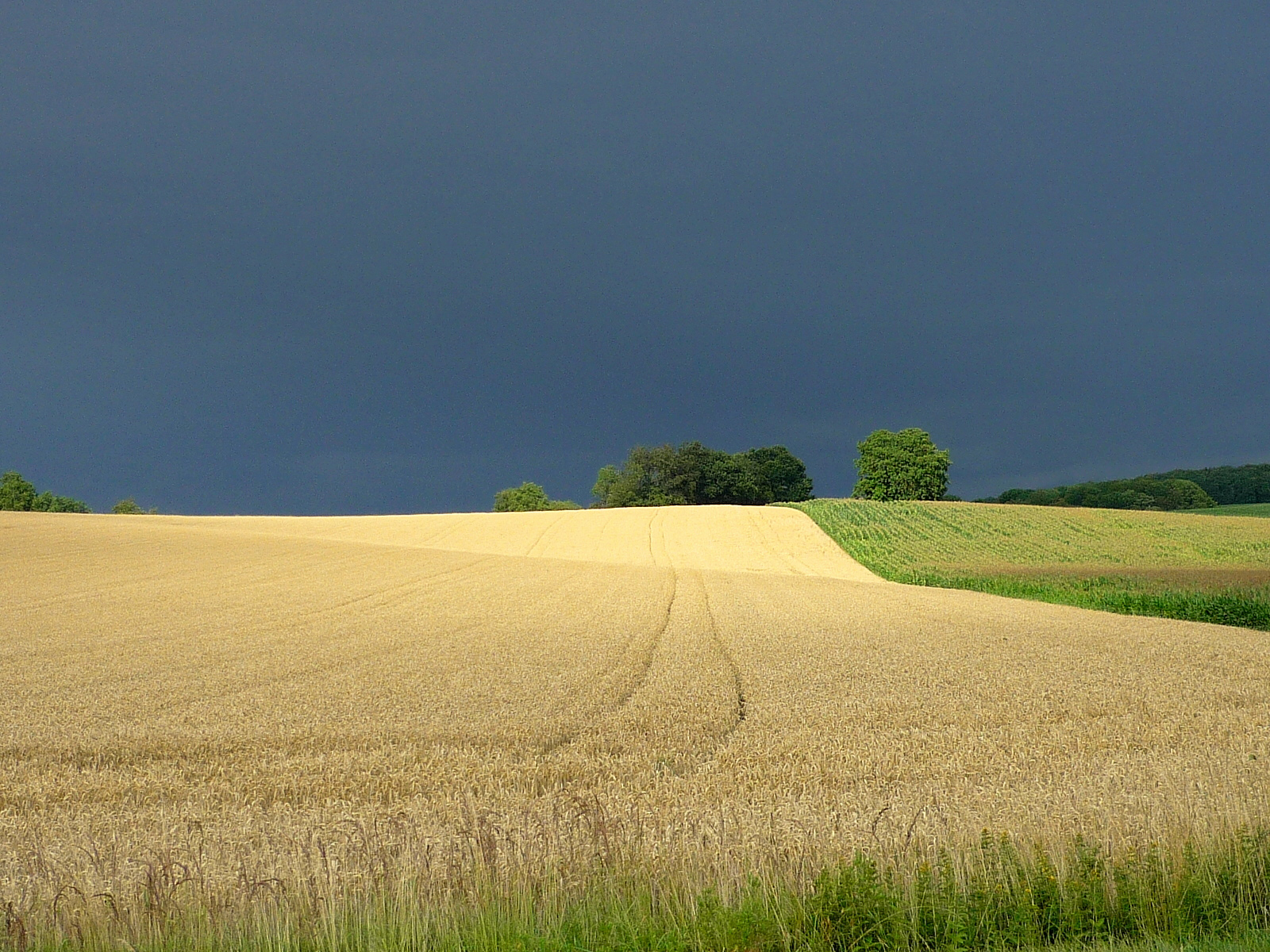 June and the beginning of July are usually mild and pleasant. Although visitors can count on beautiful blue skies and warm temperatures, this is a time when summer storms can be surprisingly violent.
From mid-July to mid-August, the weather is usually glorious throughout the country. It tends to be consistently very hot with possible heat waves (la canicule) lasting several days or weeks. In Paris, it can get muggy and quite sticky.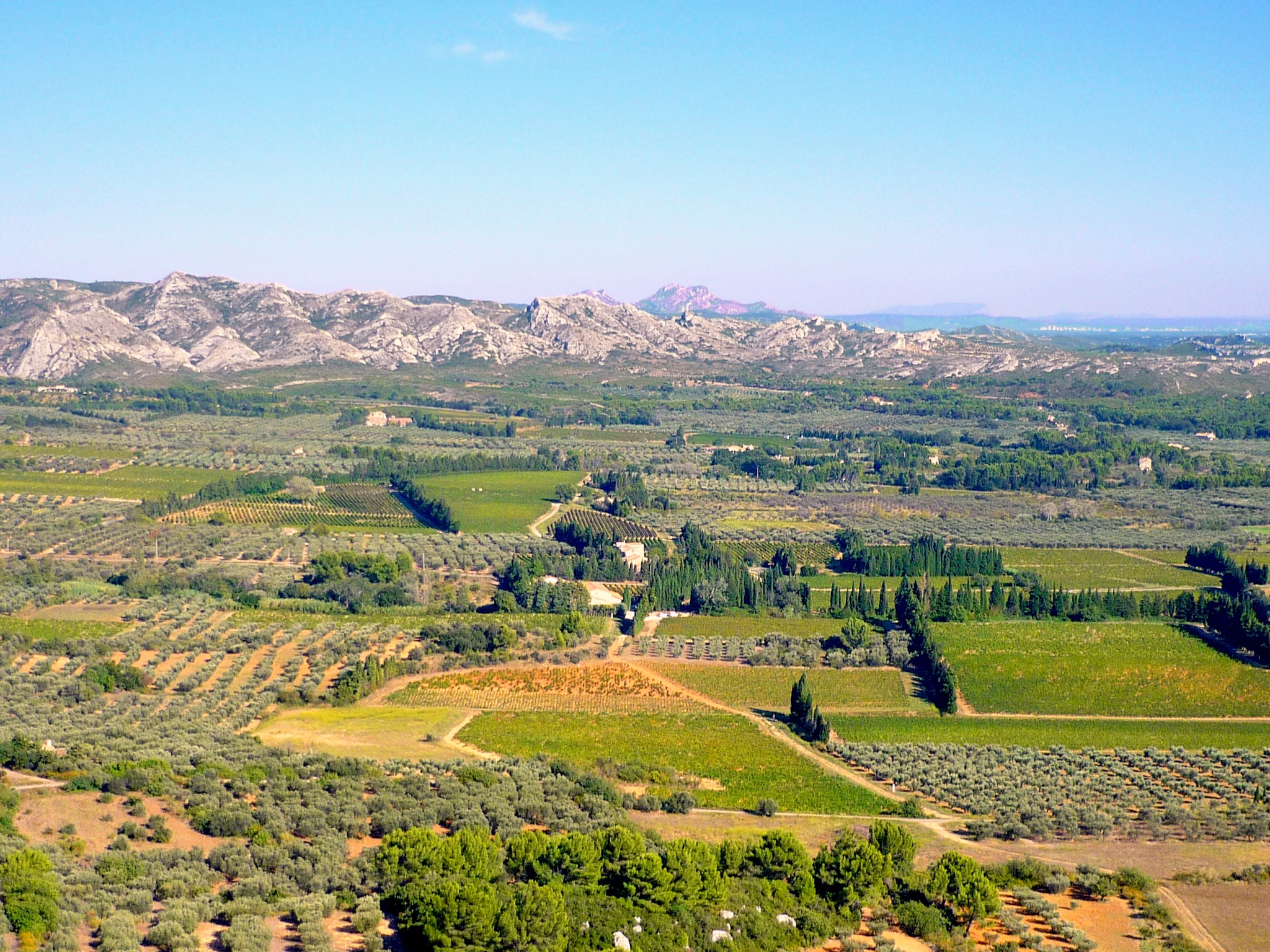 The weather can be scorching in the sun-drenched valleys and plains of Provence, Languedoc and Corsica.
In the great northeast of France (Champagne, Burgundy, Franche-Comté, Lorraine and Alsace), days can be particularly humid as these regions are exposed to a semi-continental climate.
Visiting France in the summer
Summer is one of the best periods to visit France, from the Mediterranean beaches to the glamorous French capital and the majestic Alps. A fun and festive vacation atmosphere can be felt throughout the entire country.
The French coastline includes thousands of kilometres of excellent beaches and towering cliffs, bordered by three seas: the North Sea, the Atlantic Ocean and the Mediterranean Sea.
Cities and towns of France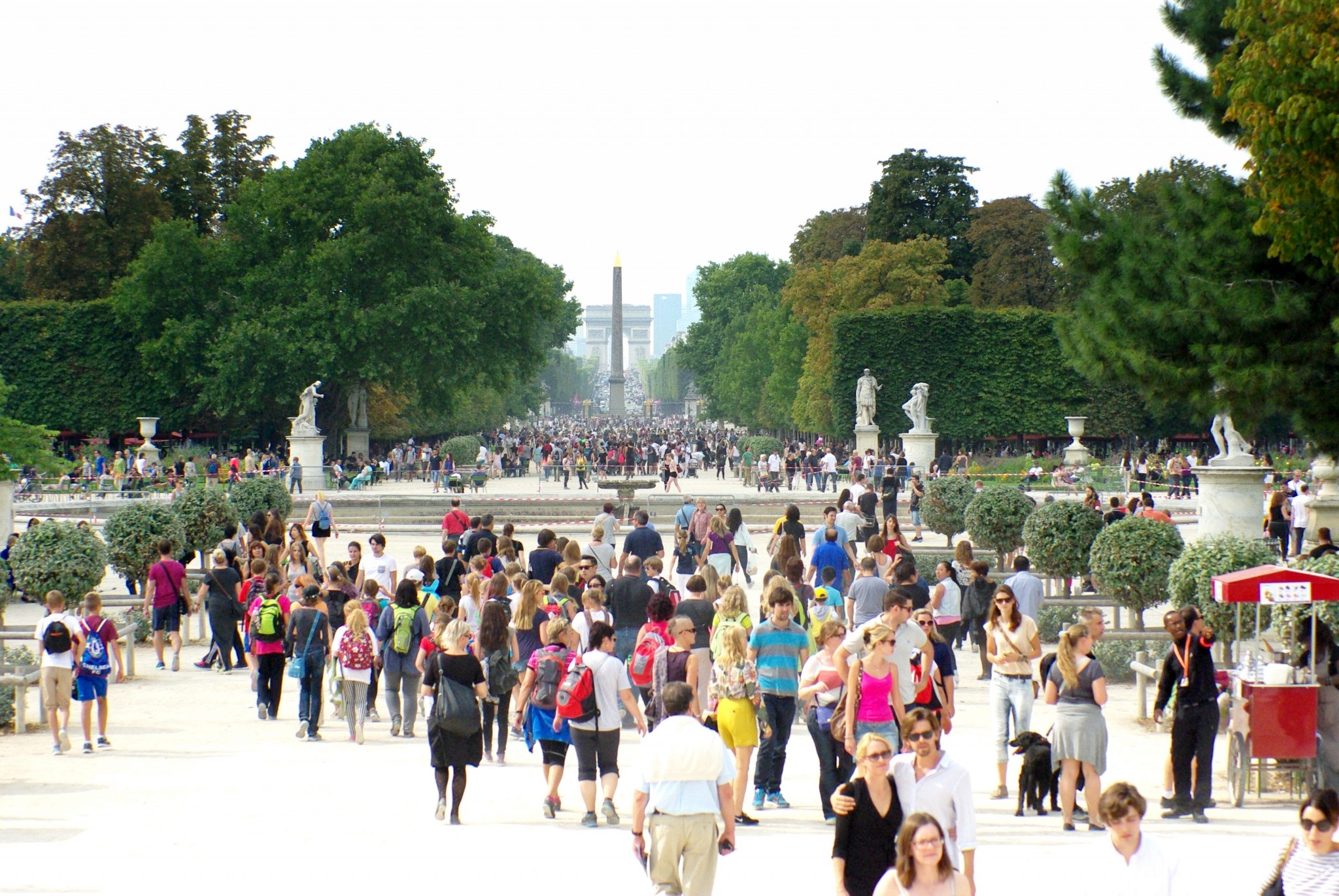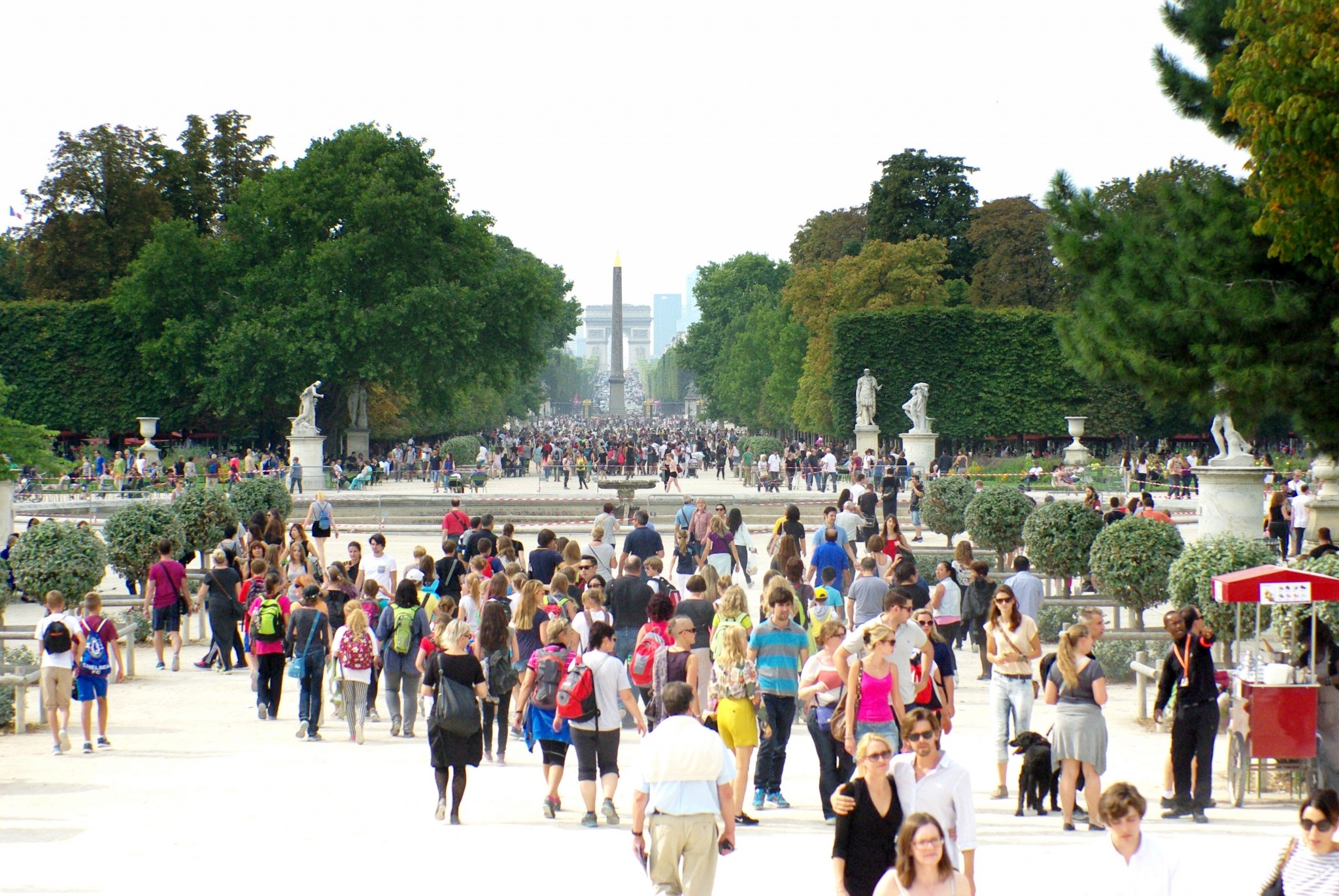 Suppose you want to hit the hustle and bustle of French cities while relaxing on one of the many pavement cafés and restaurant terraces. In that case, summer is ideal as some of them (particularly in Paris) will be deserted by the locals.
One of the best reasons to visit France in summer is that all museums and attractions are open with extended summertime hours.
Parks and Gardens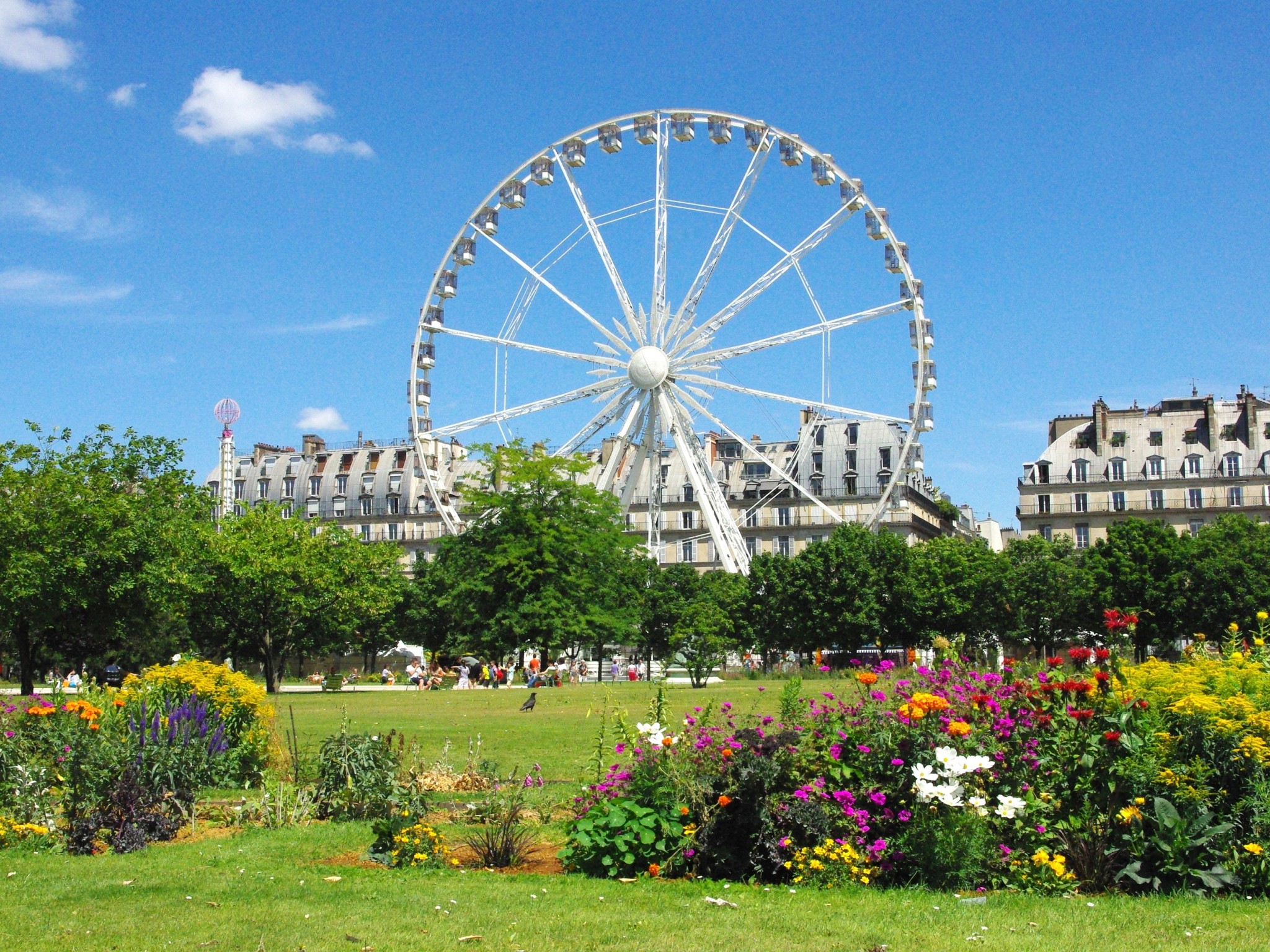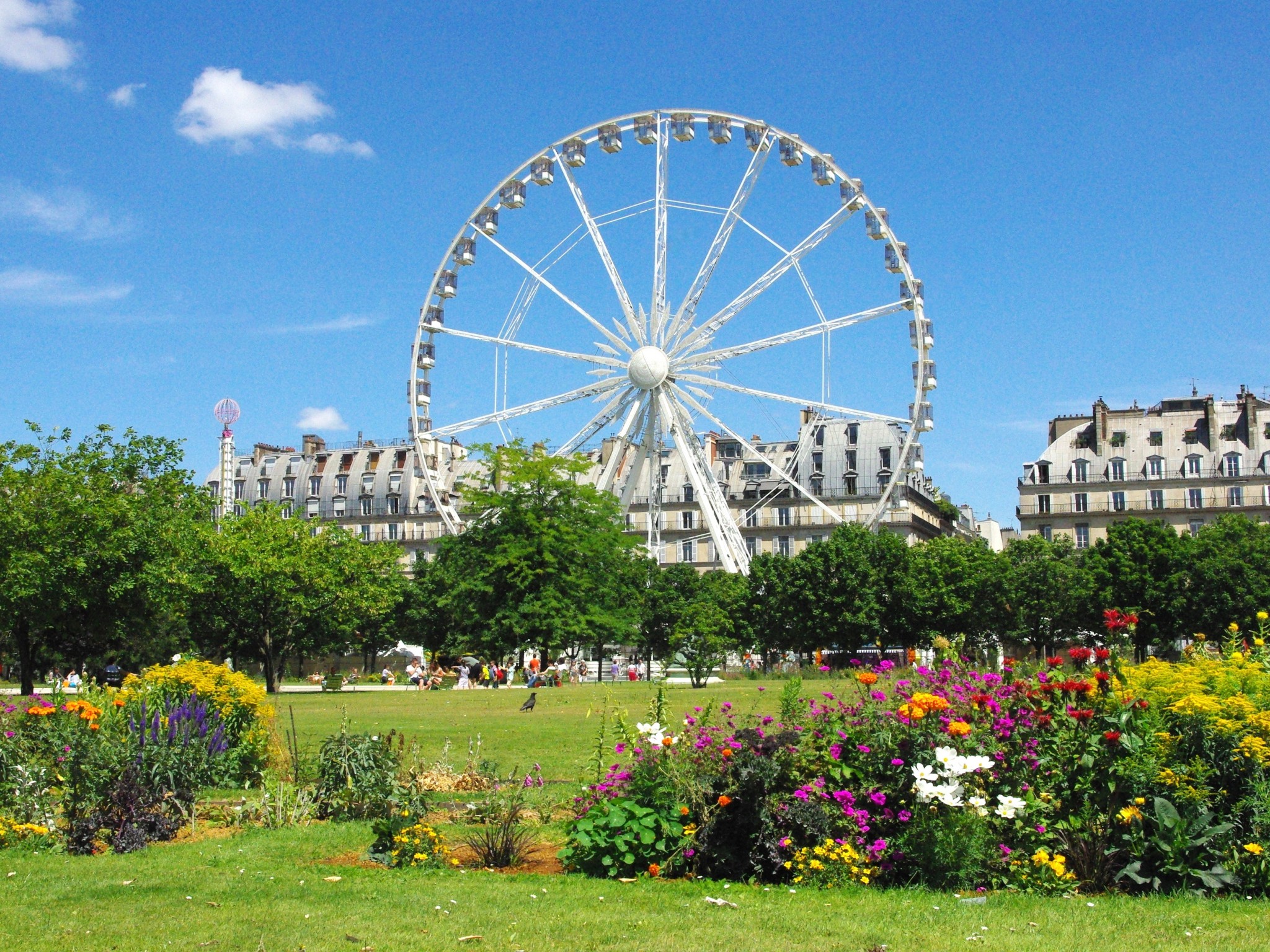 Parks and gardens show their best colours and scents with glorious examples in Marqueyssac and Eyrignac in the Périgord, the Luxembourg and Tuileries Gardens in Paris, Villandry in the Loire Valley and Monet's Garden in Normandy.
It is a pleasure to stroll in France's gardens eating fresh waffles (gaufres) or creamy ice-creams.
Festivals and summer events
In rural France, villages often run local festivals reminiscent of their old traditions.
The long summer days ending with late, warm evenings provide great opportunities to attend music festivals (particularly jazz music) and outdoor events such as markets offering their best fresh produce, dancing balls and spectacular light shows.
Spectacular lights show
For many years, French towns and tourist sites have run spectacular light shows at nightfall:
They are all magnificently enhanced with hi-tech lights and sound.
Camping in France
For a large part of the French population, summer holidays are synonymous with camping in one of the numerous camping grounds which are classified by a government-regulated star rating system.
Camping is part of the French culture, and one of its attractions is that it provides reasonably cheap accommodation.
Upscale camping sites are usually found along the coasts where the weather is conducive to sleeping in a tent.
The recent French movies "Camping 1", "Camping 2" and "Camping 3" starring Franck Dubosc relate to this experience shared by millions of French people each summer.
Barge cruising in France
A network of interconnecting canals crisscrosses the country for the delight of barge cruises.
More and more visitors enjoy this popular and relaxing way to explore the wonderful scenery of the French countryside.
The most famous canals are:
the Unesco-listed Canal du Midi (linking Montpellier to Toulouse),
Canal de la Marne au Rhin,
Canal du Rhône au Rhin and
Canal de Bourgogne (the last three are in France's northeast).
English-French Vocabulary
(f) for féminin, (m) for masculin, (adj) for adjective and (v) for verbs
Assumption Day = Jour de l'Assomption (m)
autumn = automne (m)
Bastille Day = Fête Nationale (f)
beach = plage (f)
butterfly = papillon (m)
Father's Day = Fête des Pères (f)
field = champ (m)
flower = fleur (f)
forest = forêt (f)
fruit = fruit (m)
garden = jardin (m)
harvest = récolte (f)
holidays = vacances (f,p)
Indian summer = été indien (m)
leaf = feuille (f)
leave = congé (m)
meadow = prairie (m), pré (f)
plant = plante (f)
rain = pluie (f)
season = saison (f)
sparrow = hirondelle (f)
spring = printemps (m)
St. John's Eve = Fête de la Saint-Jean (f)
summer = été (m)
summer hit = tube de l'été (m)
sun = soleil (m)
tree = arbre (m)
vegetable = légume (m)
winter = hiver (m)
wood = bois (m)