A sign that spring is coming is the sunny days we are having right now in Paris. We decided to stroll up to the Sacré-Cœur in Montmartre to catch the first signs of spring. No leaves on the trees yet but the colourful flowers growing under a perfect blue sky with the Sacré-Cœur in the distance was a lovely view. Here are a few photos taken in March on a Sunny day in Montmartre
---
Springtime on a Sunny day in Montmartre
On a perfect sunny day in Montmartre we spotted these Spring flowers in the Square Louise Michel. The place is a steep green area that reaches the monumental church of Sacré-Cœur perched atop the Hill of Montmartre. There is a funicular reaching the top of the hill but we prefer climbing on foot in order to take these photos!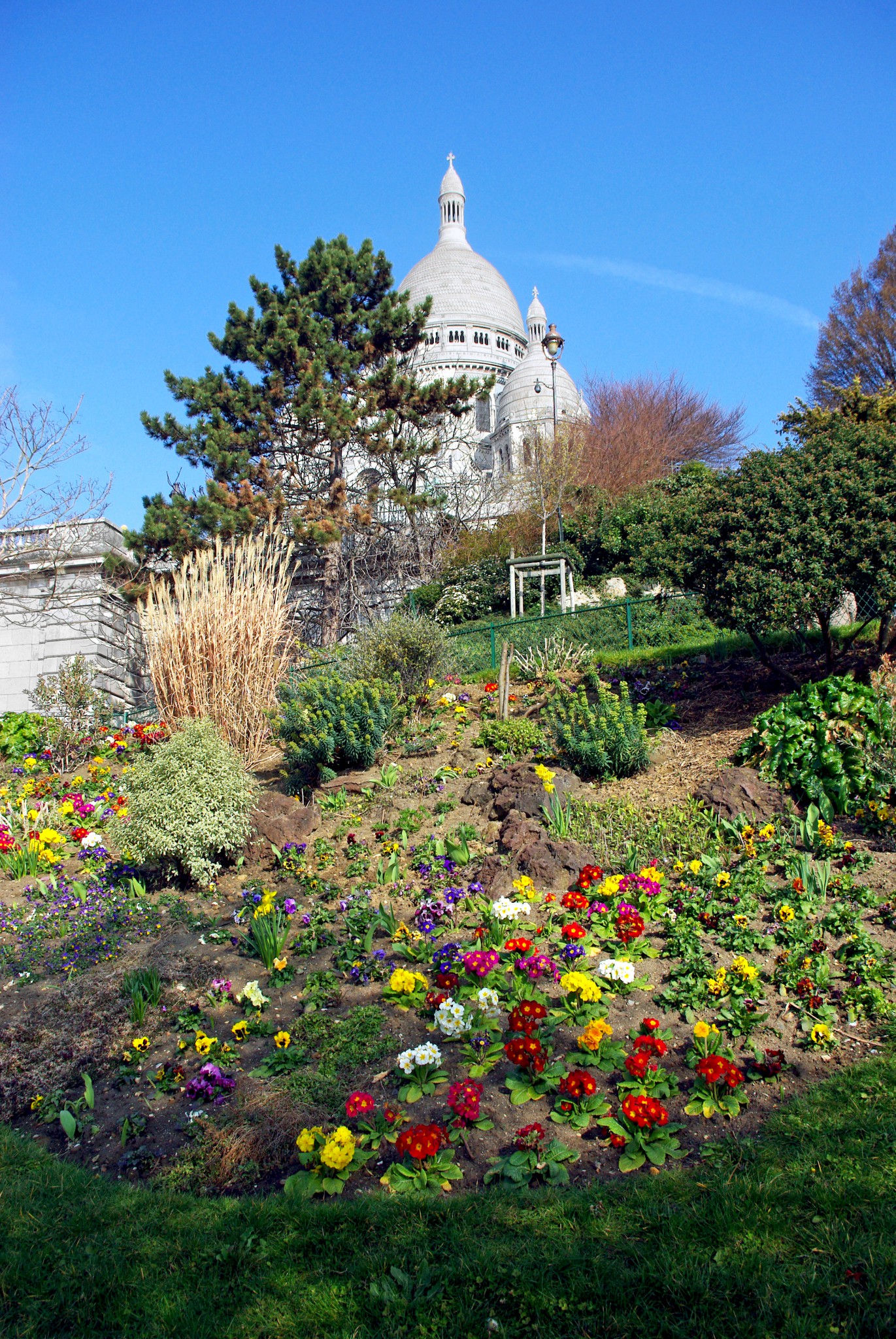 On its left (or East) side, the square looks more like a garden with lawns, shrubs and trees.
Can you hear the birds singing? We are in Central Paris!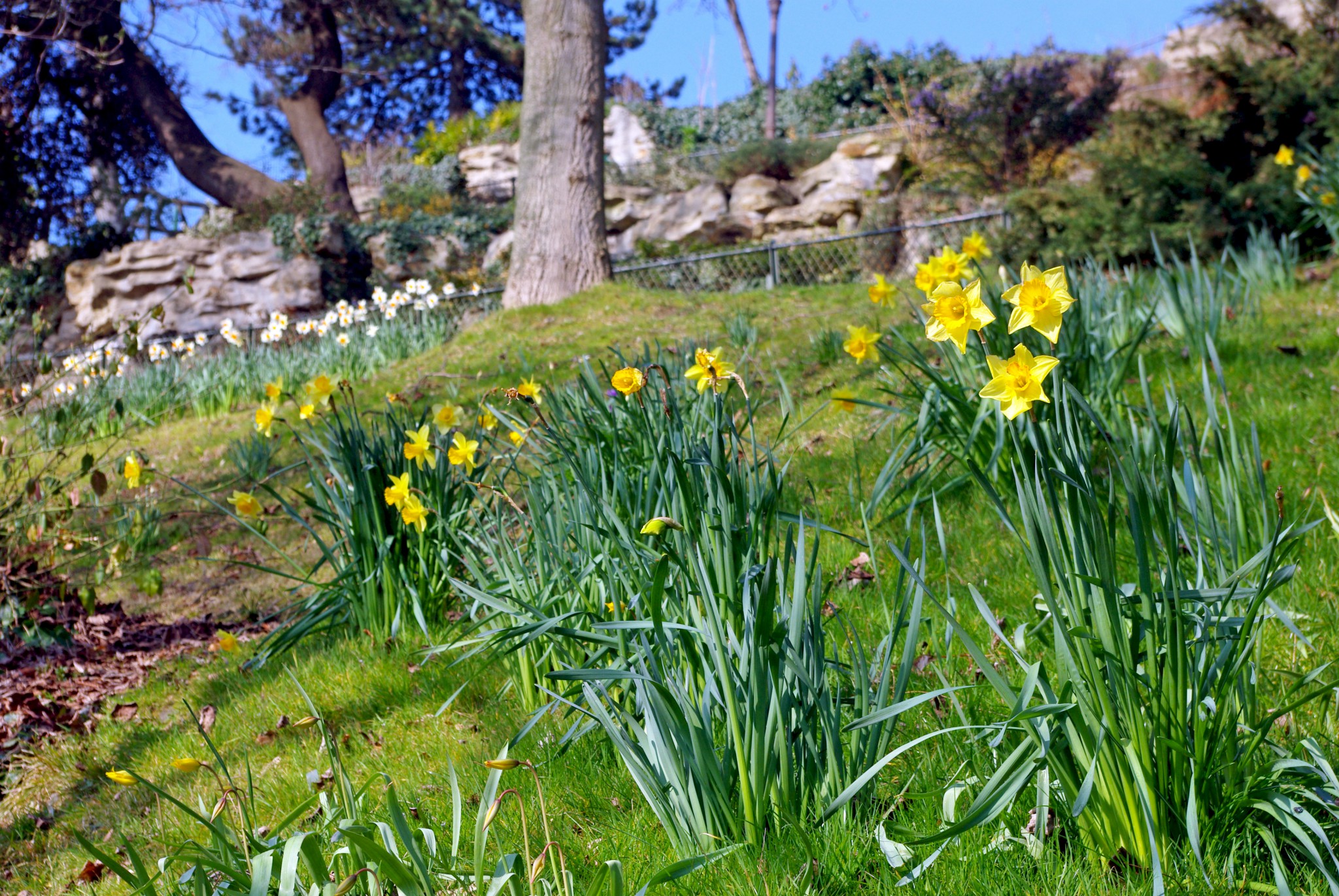 The famous staircases of Montmartre – here rue Maurice Utrillo:
Early mist on the Eiffel Tower… or was it air pollution?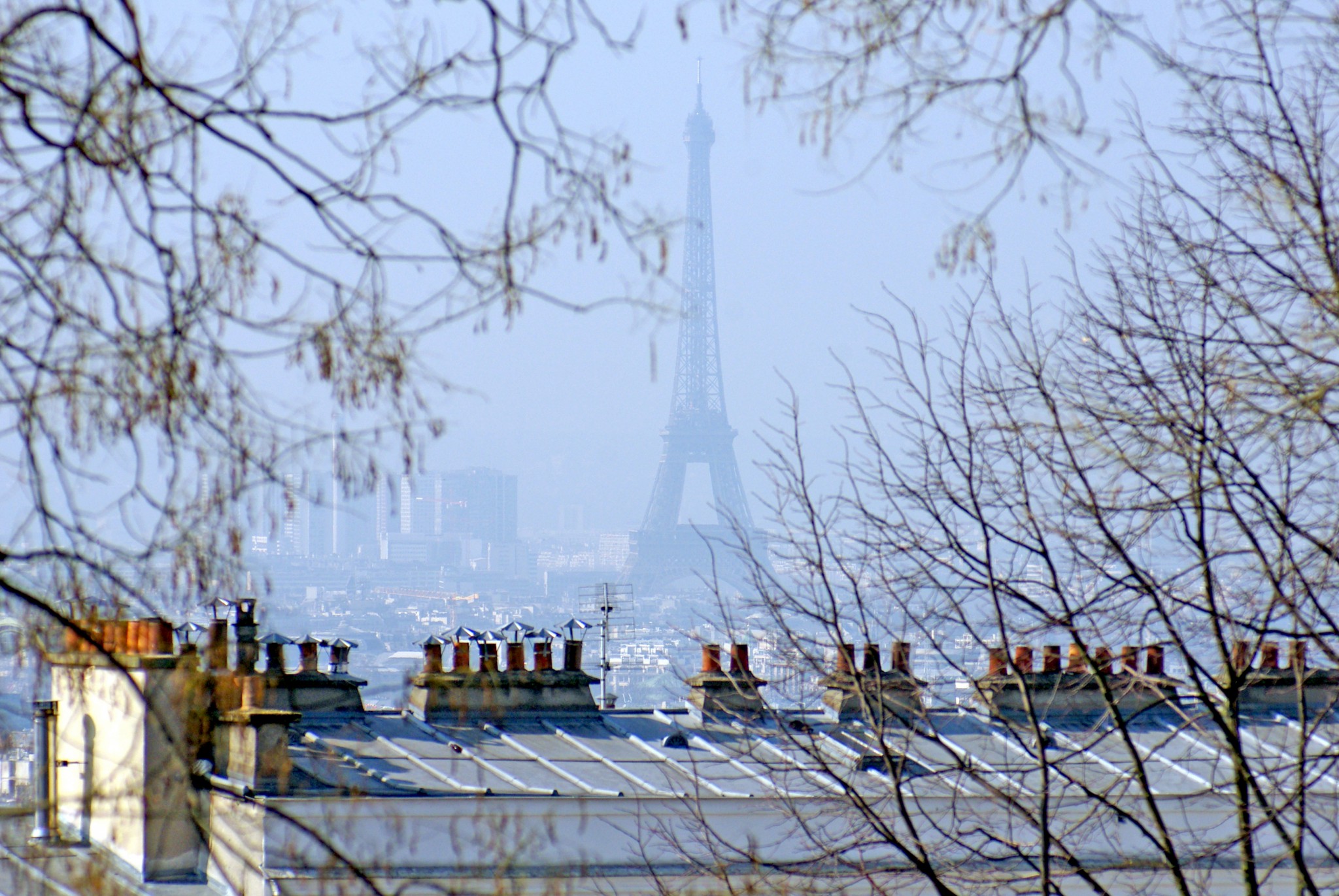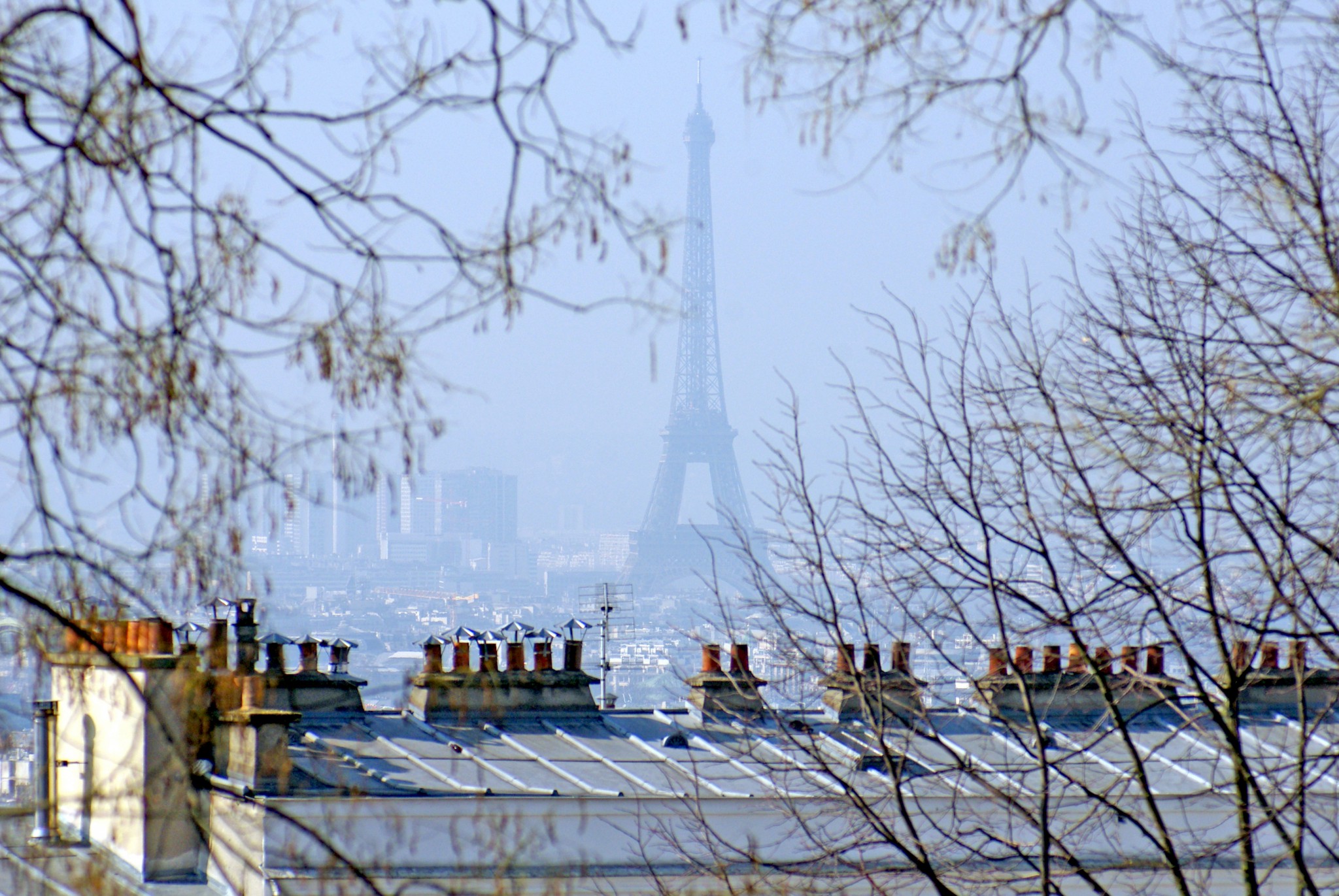 For more info about Paris, visit the website of the Paris Tourist Board… or visit our blog posts on Paris.
---