On Monday 31st March we went on a 'tour du lac' by car. We departed from Annecy and drove on the east shore through Veyrier, Menthon and Talloires before reaching the city through the west shore with the visit of Duingt, Saint-Jorioz and Sévrier. Here is a little report on the six villages around Lake Annecy that should not-be-missed when visiting the region!
---
Villages around Lake Annecy
Let's start our circuit around the lake with Veyrier-du-Lac.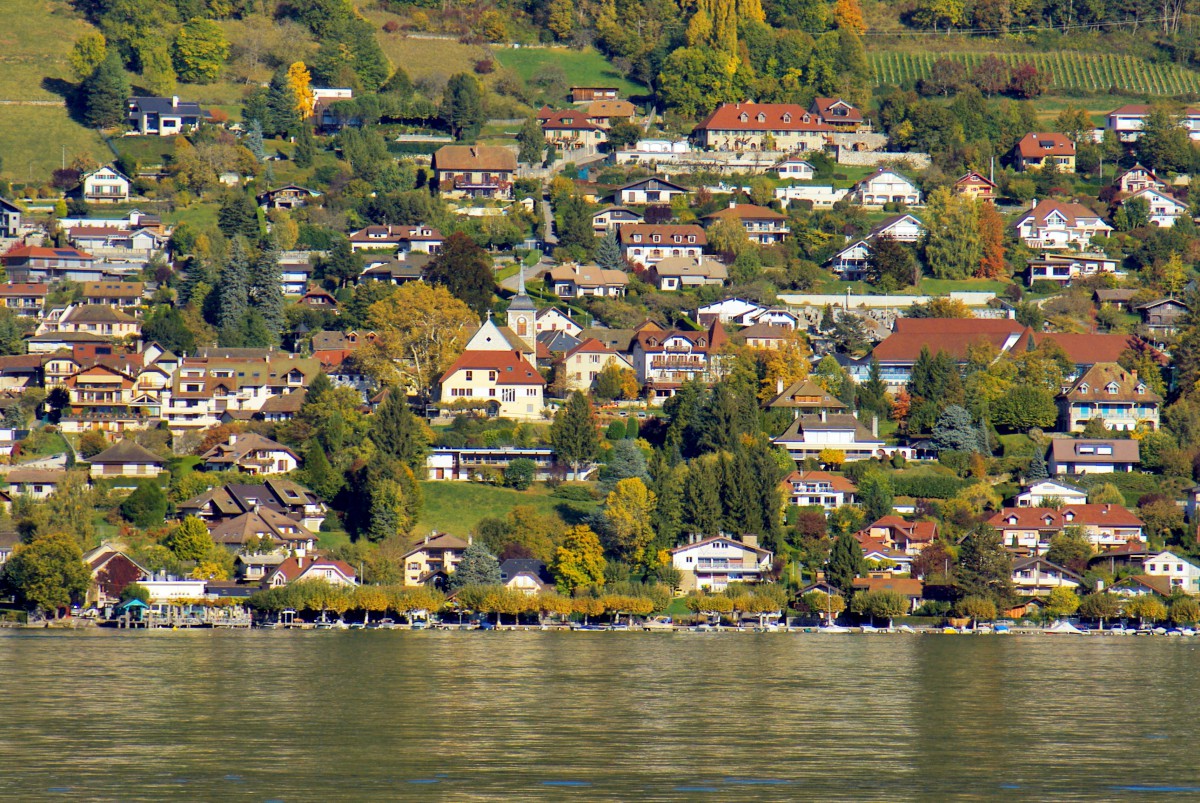 The village is situated 5 km from Annecy at the foot of Mount Veyrier. It contains a beautiful little church devoted to St. Maurice.
---
Menthon-Saint-Bernard
The village is also a waterfront resort with many top-class hotels.
Menthon is surmounted by the 13th century castle which it is closely associated. The Menthon dynasty who still owns the castle came from Burgundy in 1190.
The little harbour offers fine views over Annecy and the west coast dominated by the Semnoz mountain.
---
Talloires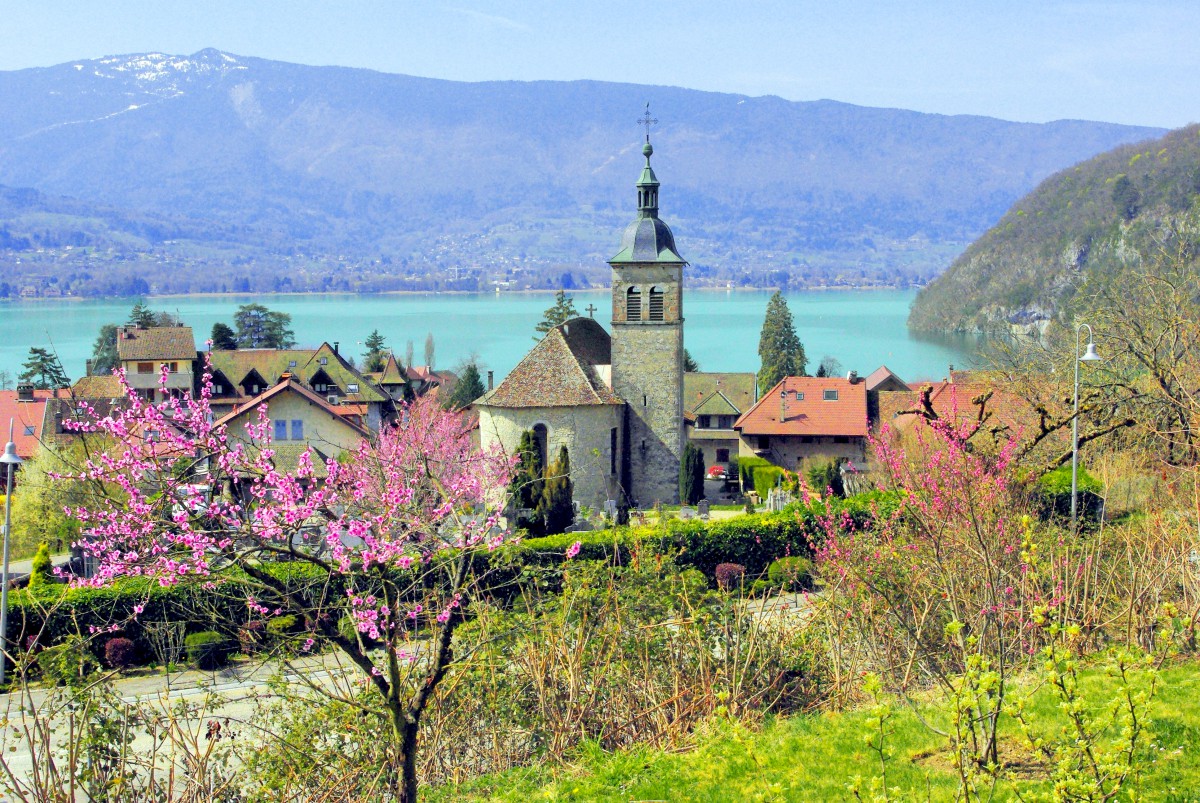 Arguably one of the most beautiful villages of Lake Annecy, Talloires is a popular resort in a privileged location between the lake and the mountains. It faces Duingt and the Ruphy Castle.
---
Duingt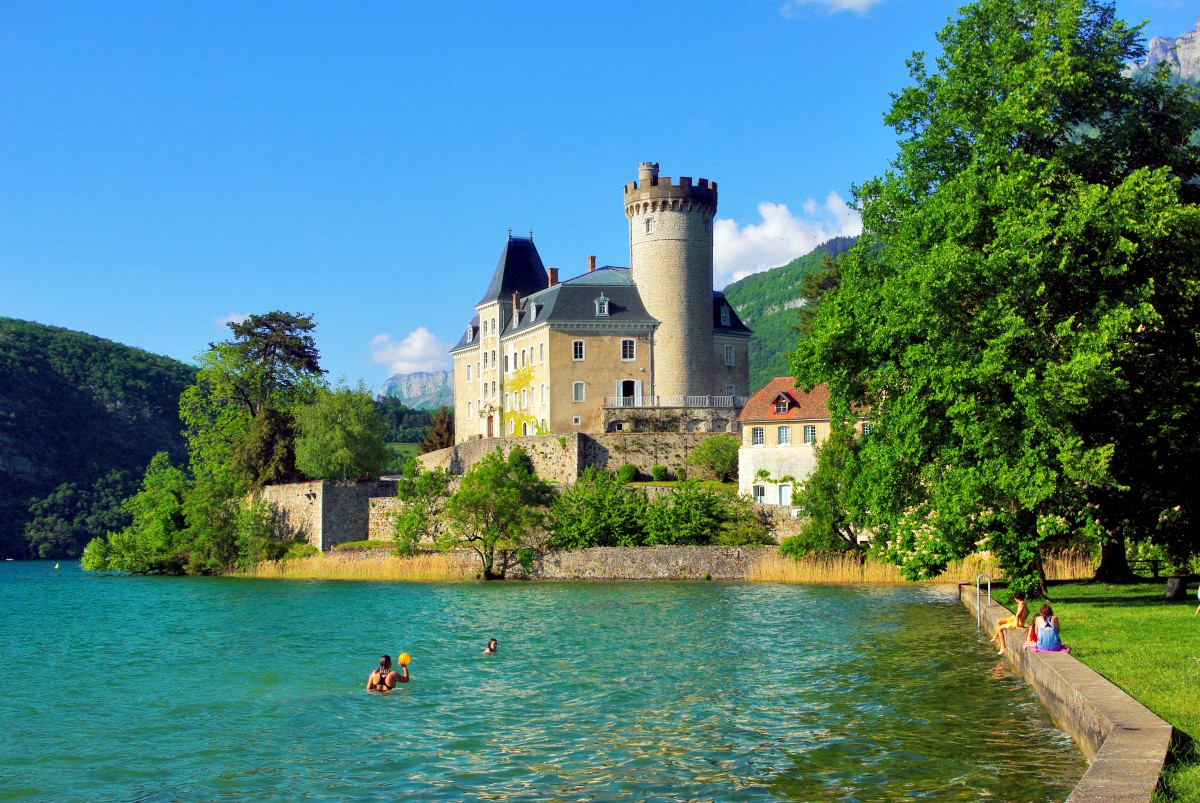 On the west shore, the village of Duingt is set at the bottom of the Taillefer mountain and separates the Grand Lac from the Petit Lac. Romantically set on a promontory, the castle of Châteauvieux or of Ruphy is a former stronghold restored in the 18th and 19th centuries.
---
Saint-Jorioz
Saint-Jorioz is crossed by the "Voie Verte" (Green Way), a cyclist path linking Annecy to Ugine. The 'sentier des roselières' follows the shore of the lake over 3 km with impressive views over the Alps.
---
Sévrier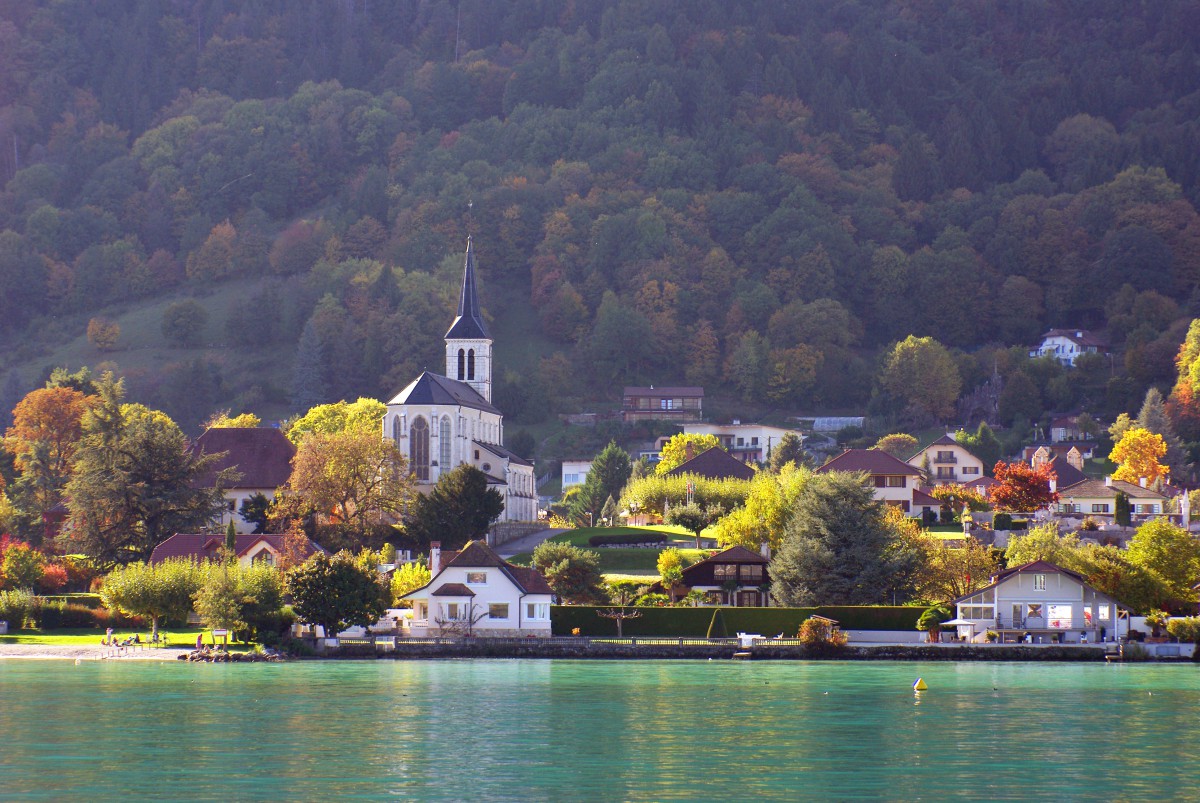 Sévrier is included in the suburbs of Annecy and has a population of 4100. The little town has a Bell Museum relating the story of the famous Paccard bell maker.
---
Did you like what you read on the villages around Lake Annecy ? If so, please share it on Facebook, Twitter or Pinterest! 🙂
---