Here are a few photos of our walk in La Défense, taken on a bright sunny afternoon of September. La Défense is France's largest business district and is situated in the Hauts-de-Seine département to the West of Paris.
Last winter we published a post with our photos taken during a walk in La Défense. Yesterday afternoon was bright and sunny and I decided to head for Paris after work. My initial plan was to discover the 16th arrondissement in the vicinity of the Trocadéro. A series of traffic issues in the RER A line made it difficult to reach Paris and I thought I would stop at La Défense. Not exactly what I had in mind. You never go to La Défense (or any business districts) on a beautiful sunny day as there are much more 'beautiful' things to see in Paris: the banks of River Seine, the hill of Montmartre, parks and gardens… But visiting La Défense, no way. I would rather keep this as an option for cloudy days. (and then would find myself complaining about how La Défense is a dreadful, unpleasant and sad place to be!)
So here I was, emerging from the métro station "Esplanade de la Défense", blessed with a beautiful vista on the Arc de Triomphe. Many recently built skyscrapers were reflecting the blue sky and revealed an interesting side of the district.
Based on my Winter walk earlier this year, I walked along the Historical Axis of Paris without forgetting a few hidden places. It is on each sides of the grand perspective that are found squares and statues, footbridges linking La Défense to the other suburbs down the 'Dalle'. The 'Dalle'? I'm talking about the artificial platform made up of a concrete slab which ingenuously hides all the transport links (motorway A14, the roads, métro and train railway lines) to create a huge pedestrian area. It extends from the métro station 'Esplanade de la Défense' and the vineyards of Chantecoq to the rear of the Grande Arche.
The CB21 tower seen from the escalator of the métro station 'Esplanade de la Défense':
View to the Arc de Triomphe from the Takis Bassin: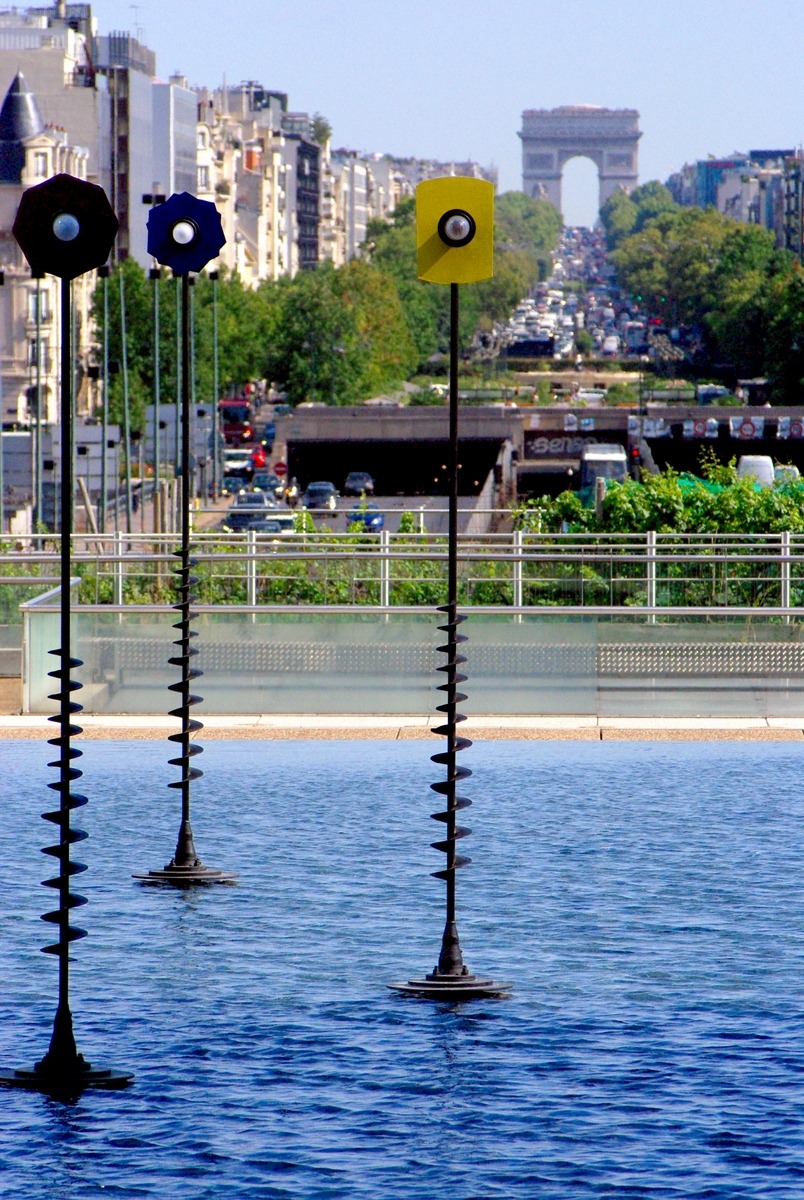 The Takis Bassin and a view of the Eiffel Tower:
France's tallest skyscraper in 2015: Tour First (231 m):
A modern view of La Défense from the Alsace footbridge:
The Cheminée, a monumental sculpture by Moretti: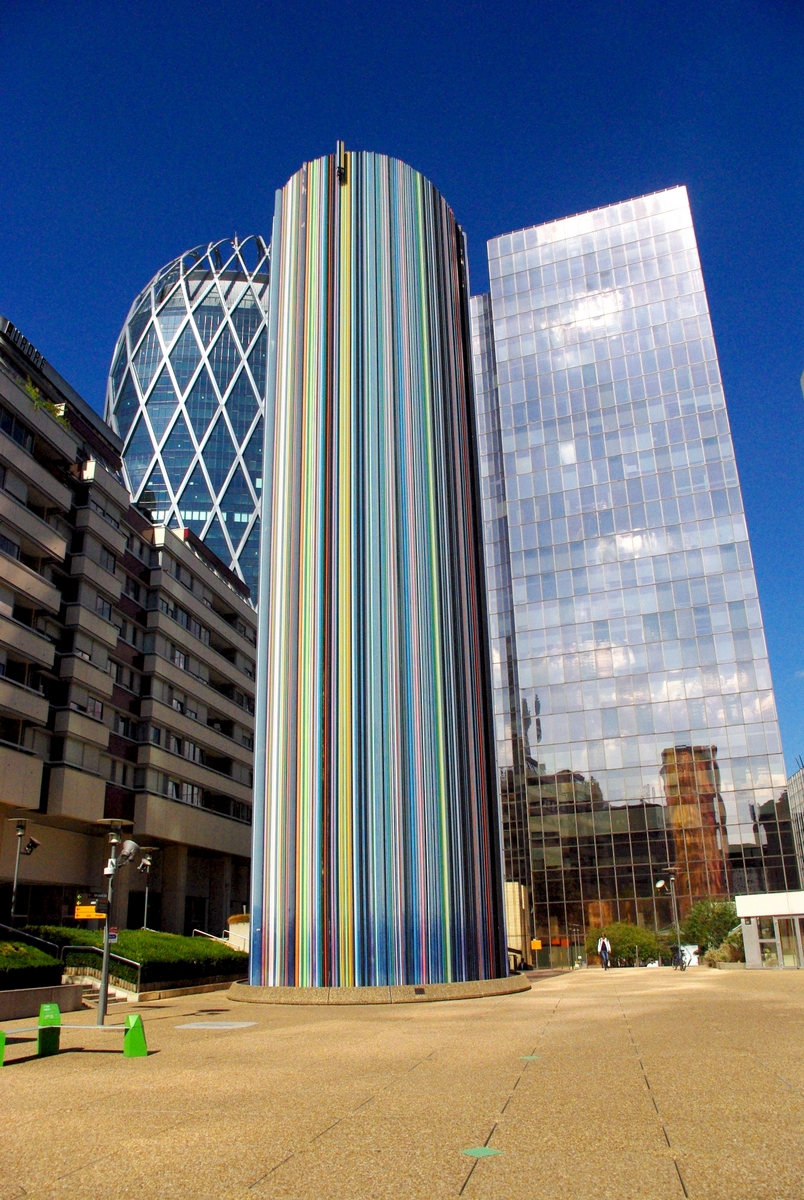 The Historical Axis of Paris runs through the 'dalle' of La Défense: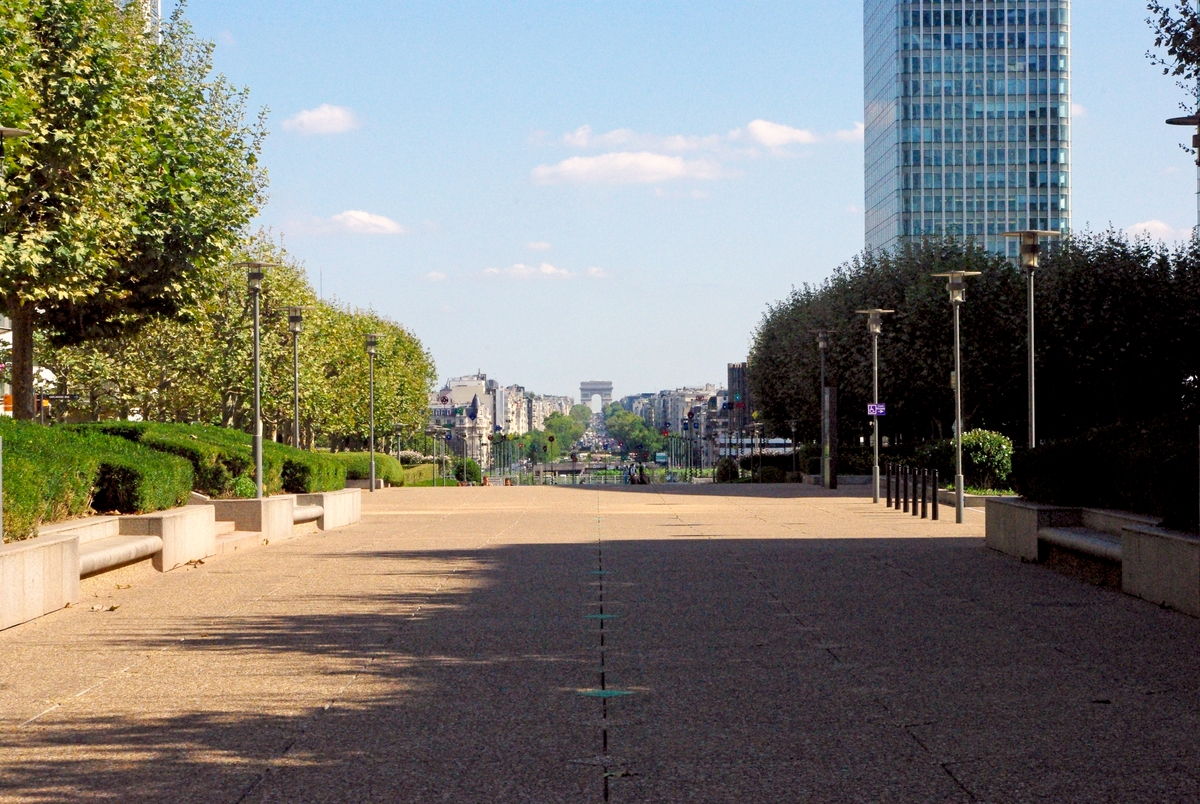 Reflections of the Cœur Défense tower onto the façade of the Opus 12 tower: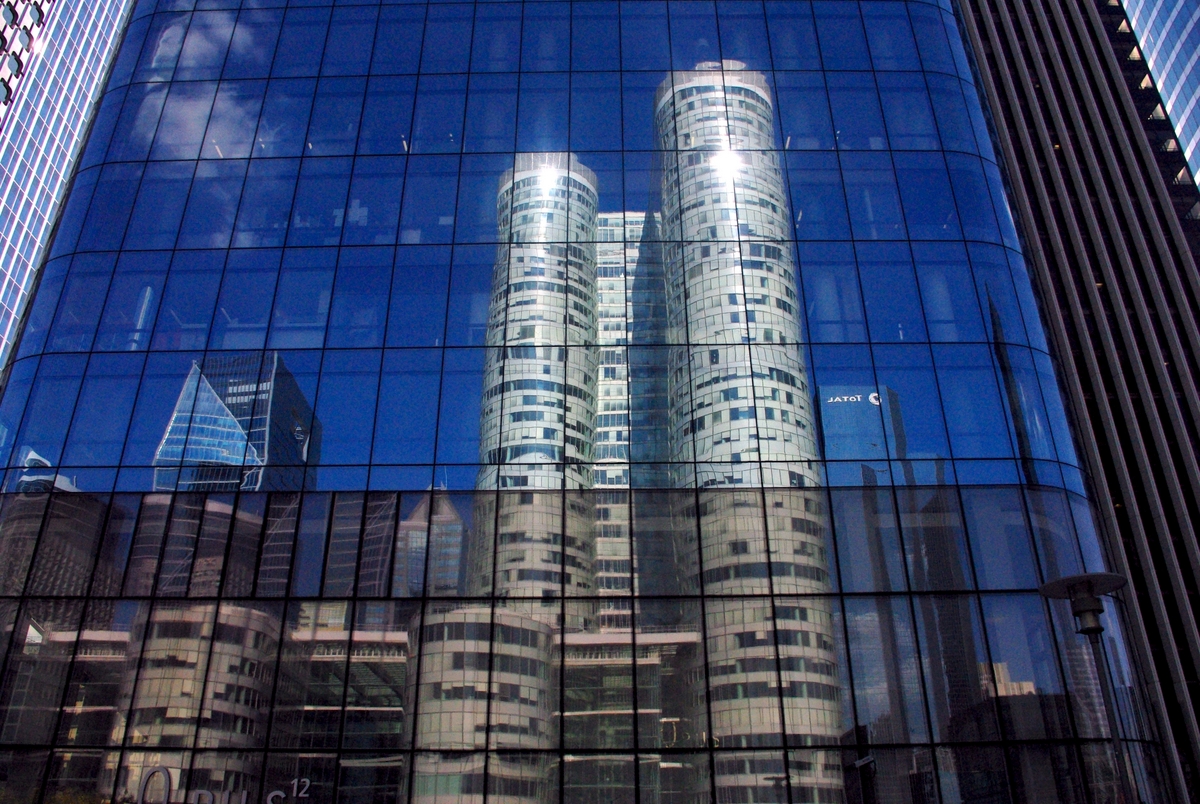 The fountain of Agam:
The Grande Arche de la Défense: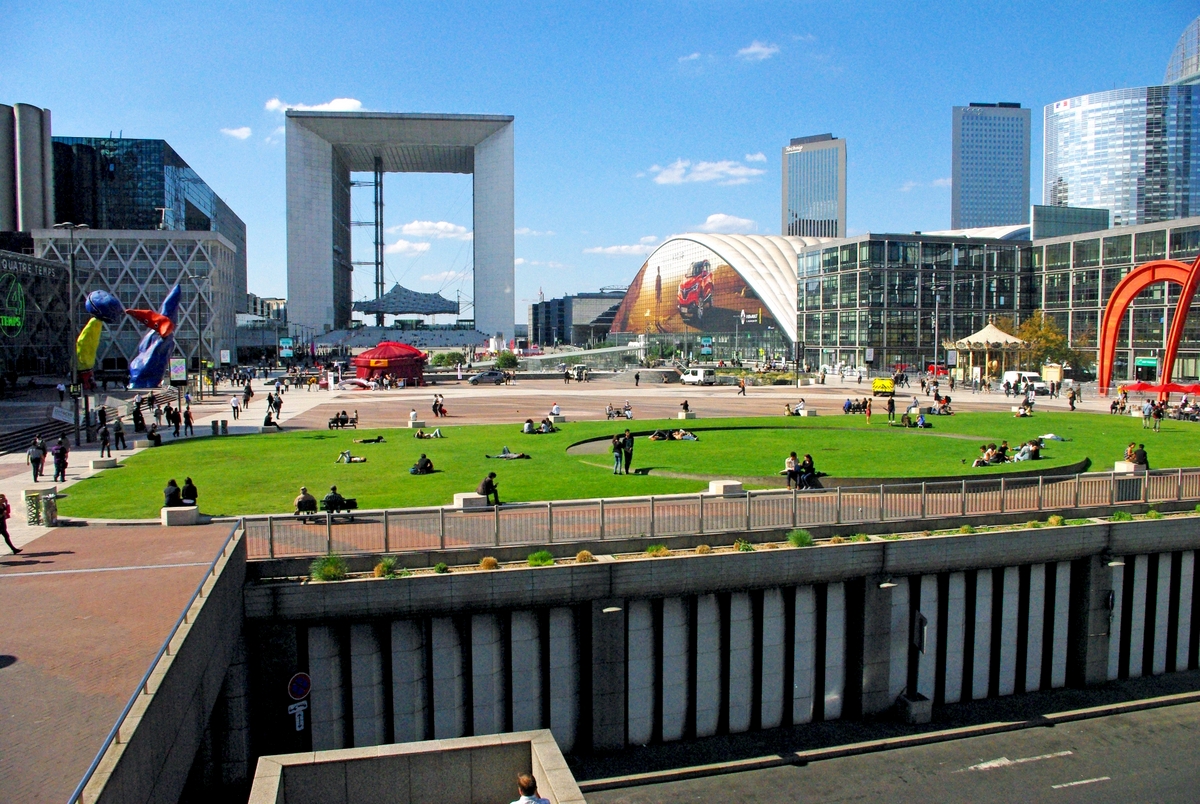 The Areva Tower (184 m) and the Total Tower (187m) with the Red Spider sculpture (by Alexander Calder) in the forefront: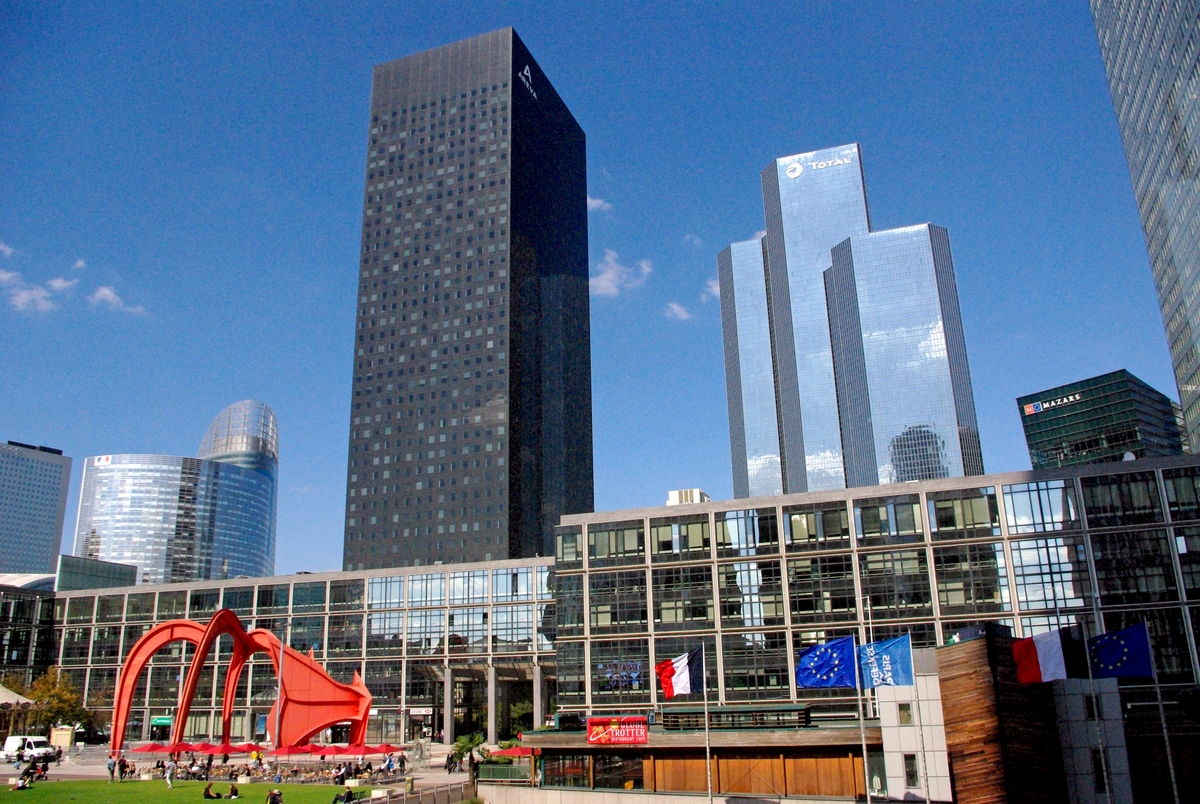 The esplanade of La Défense:
The fountain of Agam:
From left to right: the Framatome, Total and Cœur Défense towers: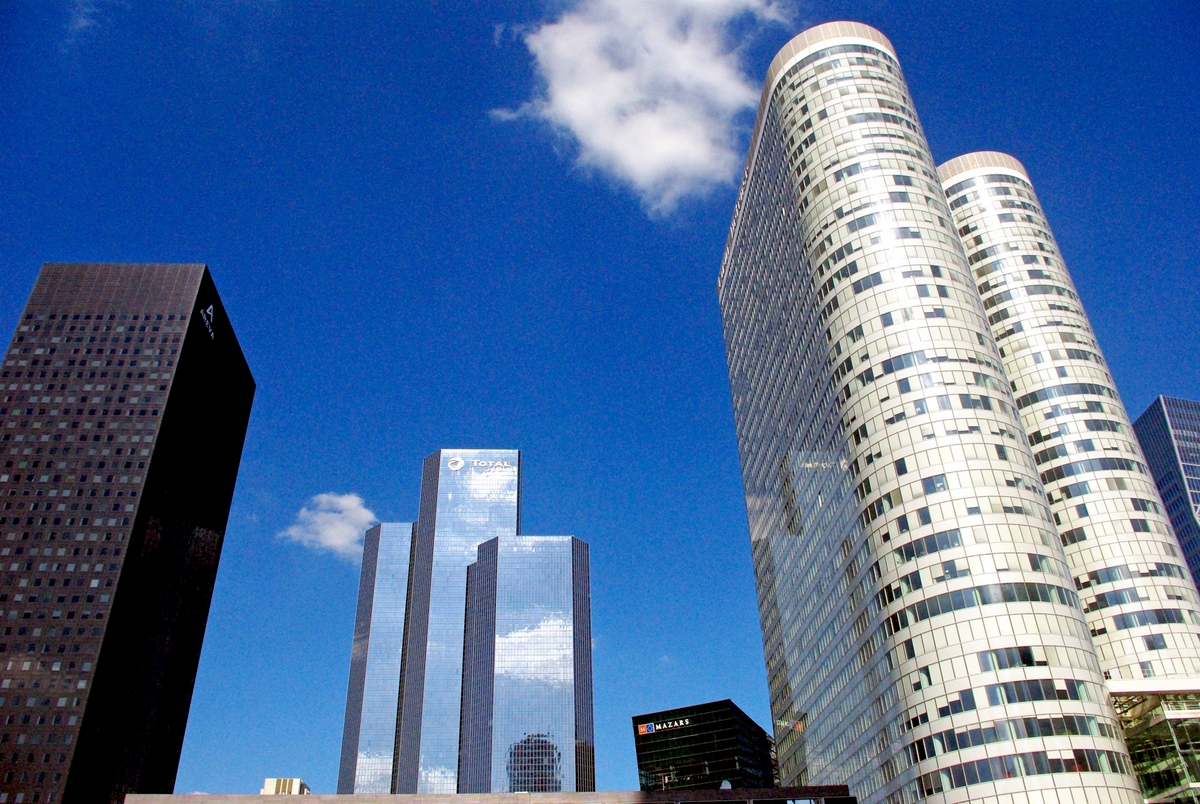 The top of the D2 tower:
The top of the Total Tower (187 m):
The Coeur-Défense and Carpe Diem towers: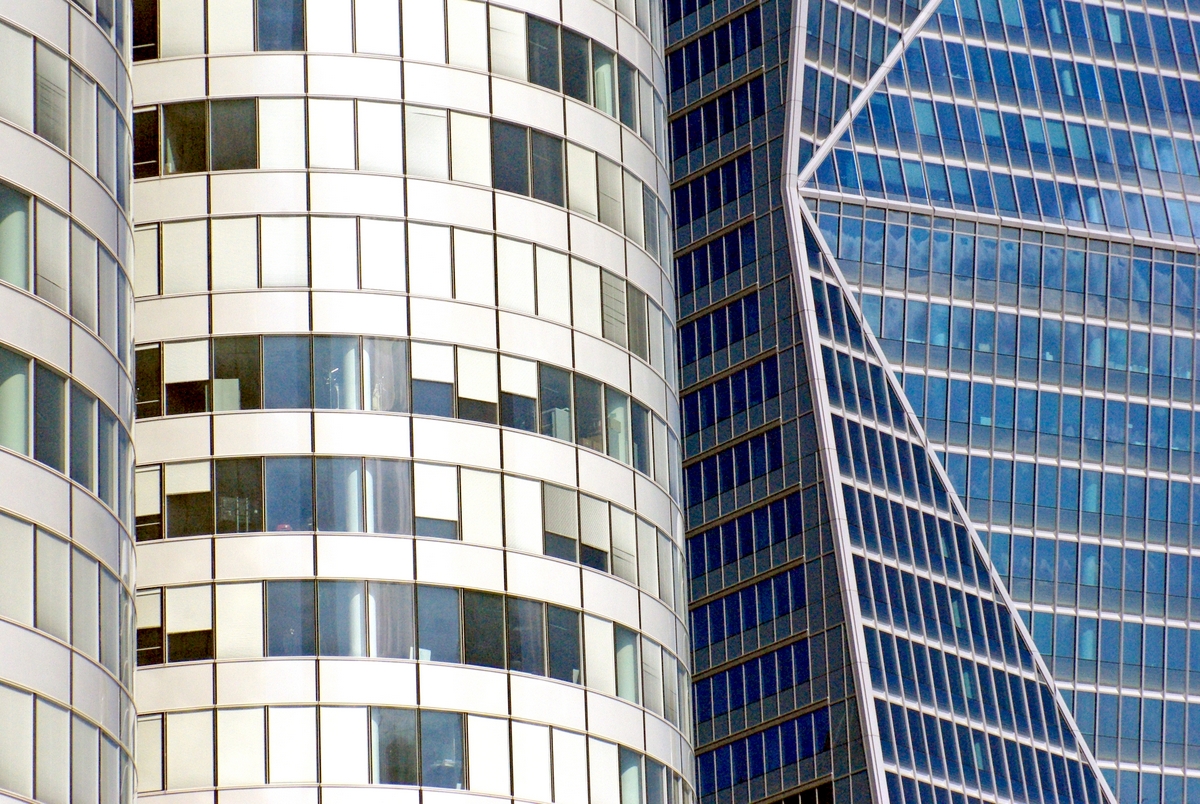 A view to the suburb of Neuilly-sur-Seine and the Arc de Triomphe: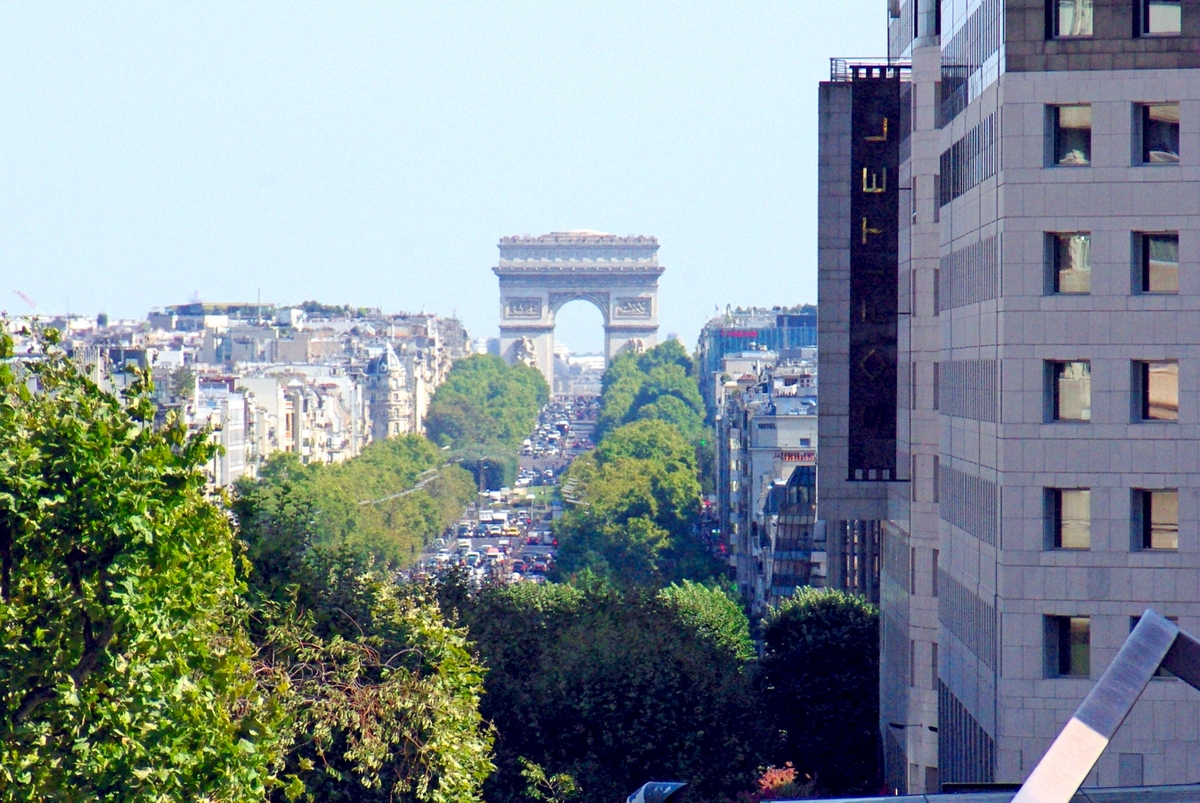 The CNIT:
From left to right: the Grande Arche, the Technip, Engie and Sequoia Towers: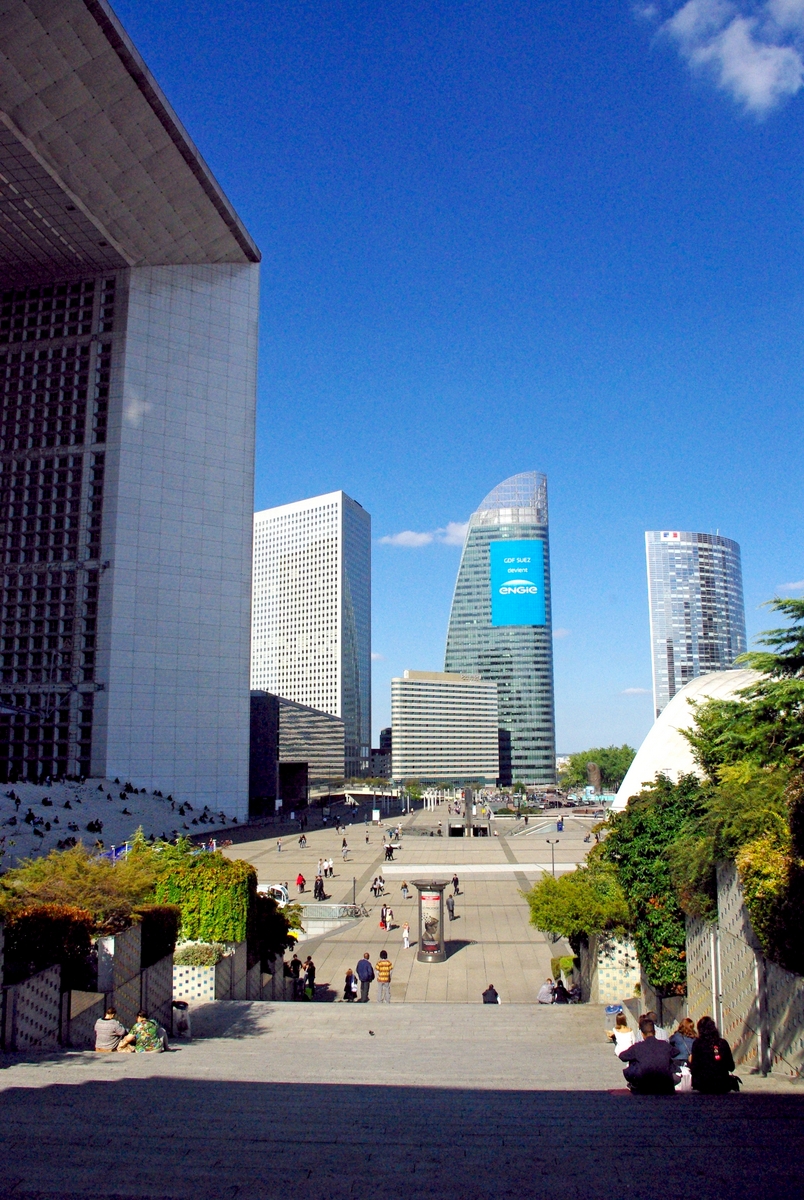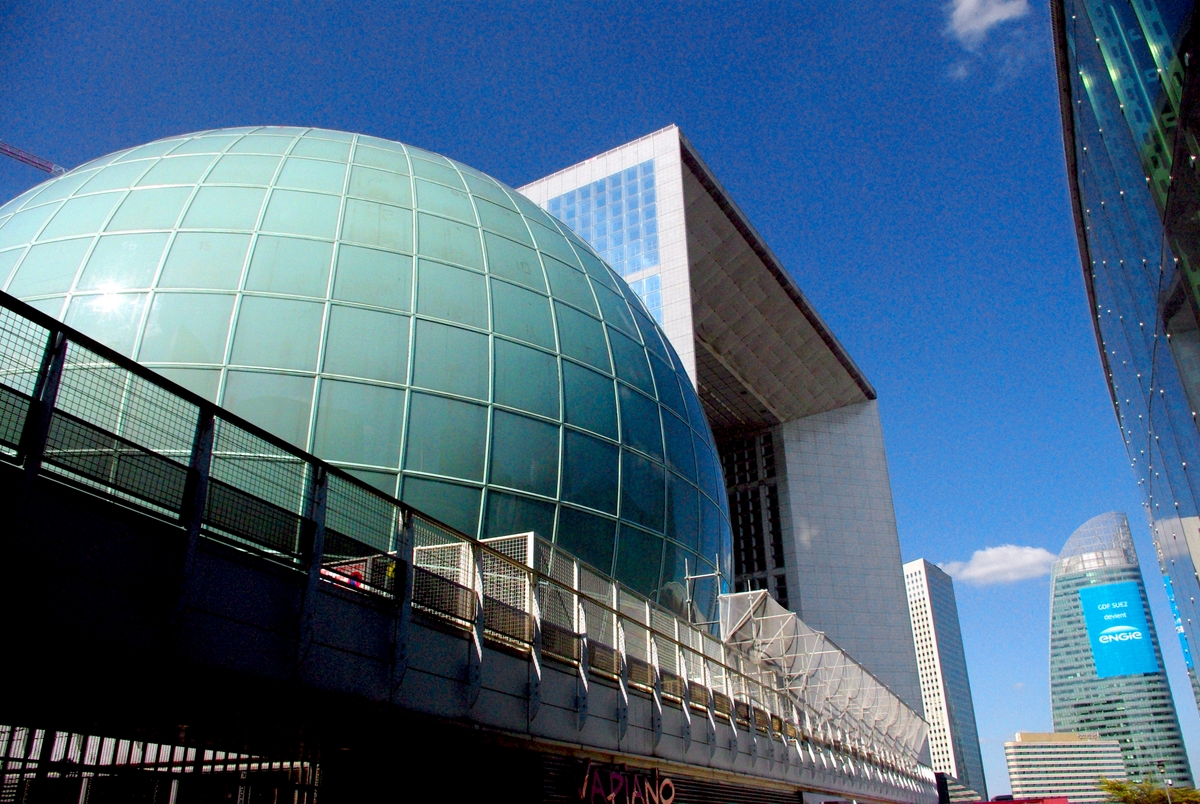 View of La Défense from the Couchant footbridge:
The futurist Japan Bridge:
The two twin towers of the Société Générale Bank (167 m tall) were completed in 1995. Behind them was built by the same bank the even taller Granite Tower (184 m) in 2008:
---