A few months ago, I came up with a post on Paris' last dirt street. You might want to know another fun fact about the streets of Paris such as: where is Paris' narrowest street? You've probably heard that the French capital has large and wide avenues, such as the Champs-Élysées, boulevard Saint-Germain and rue de Rivoli. On the other hand, a few streets are surprisingly narrow. Most of them are found closer to the Périphérique (the Ring motorway around Paris), such as the Sentier des merisiers in the 12th arrondissement.
---
The Sentier des Merisiers in the 12th arrondissement
The Sentier des Merisiers is only 1 metre wide and 100 m long. At some points, the width is only of 87cm!
It starts at 3 rue du Niger and ends at 101 Boulevard Soult. The public street was created in 1857 in the territory of the municipality of Saint-Mandé. Three years later the streets and its surroundings were annexed by the municipality of Paris.
The pathway was opened by the 8 bastion of the Thiers wall. Paris' last defensive wall was built between 1841 and 1844. It included 94 bastions and 17 gates which were called « Portes ». The Sentiers des Merisiers is situated not far from the Saint-Mandé gate.
The pathway took its name from the wild cherry trees (Prunus avium) that originally bordered the Thiers wall. Despite the tranquility of the area, one can easily understand why the passageway was avoided by the locals… it does have a je ne sais quoi of a cut-throat street!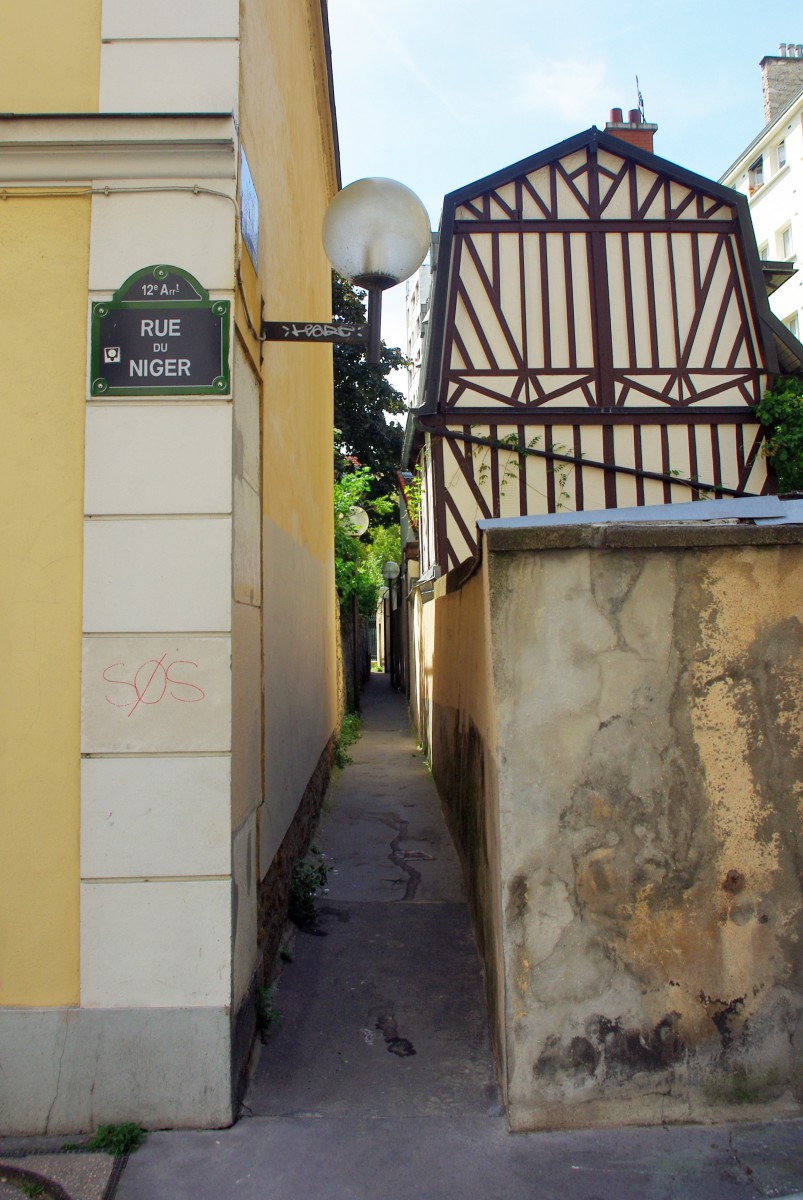 Last time I visited the area, I was surprised by the bucolic and countryside atmosphere of the place… I recommend you go there on a bright sunny day.
---
Access to the Sentier des Merisiers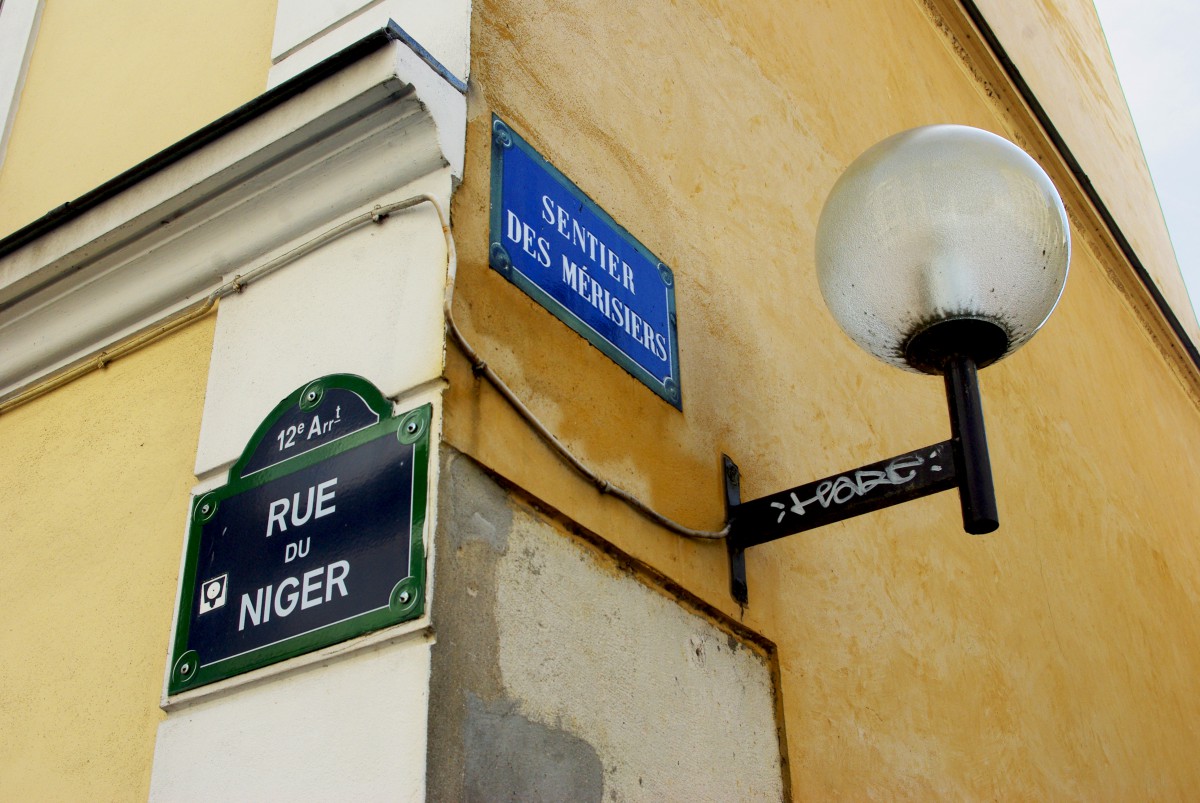 To access the Sentier des Merisiers (12th arrondissement), get off at the Tramway 3a stop Alexandra David-Néel. The closest métro station is Porte de Vincennes (line 1).
Find out more about the exact location of the Sentiers des Merisiers on google map.
---
Other narrow streets of Paris
A little while ago, I wrote a post on rue Berton in the 16th arrondissement. This very narrow street (width: 1.50m) is situated next to the Balzac museum and offers some very nice views of the Eiffel Tower.
Other narrow streets in Paris include:
rue d'Orchampt (18th arrt) – width: 3m
rue du Chat qui pêche (5th arrt) – width: 2.50m
rue du Prévôt (4th arrt) – width: 1.80m
Do you know other narrow streets in Paris? Share their names in the comment box below! 🙂
---