Rouergue is a former province of France to the South of Auvergne and North of Languedoc, which includes today's département of Aveyron.
---
Rouergue
Rouergue lies in the centre of a triangle formed by the Clermont-Ferrand, Montpellier and Toulouse. Its current population is approximately 276,000.
---
A bit of history
The county of Rouergue was once a dependency of the counts of Toulouse. It became part of the Kindgdom of France in 1271 before being surrendered to England in 1360 (Treaty of Brétigny) for 8 years. During the French Revolution, Rouergue became part of the new Aveyron département which took its name from the main river that flows through the region.
---
Natural Sites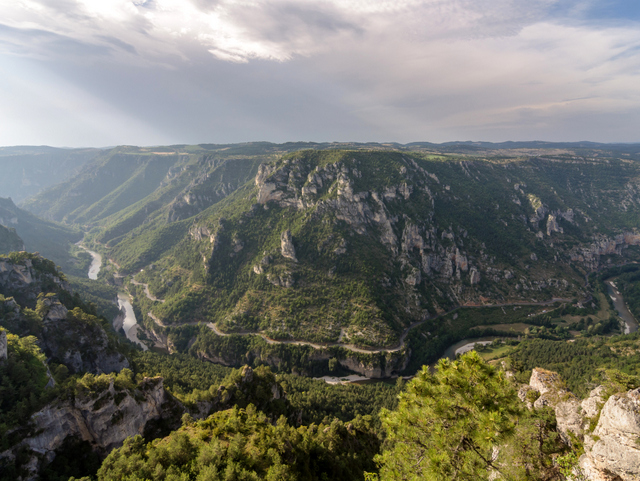 The four main rivers of Rouergue: Truyère, Lot, Aveyron, and Tarn have carved a lot of deep gorges through the high rocky plateau.
The majestic canyon of Gorges du Tarn is partly located in the Aveyron département, between the Causse Méjean and the Causse de Sauveterre.
Part of the Cévennes National Park is located in Rouergue.
---
Millau and Rodez
Famous for its natural beauty, Rouergue is also home to one of the world's highest road bridges: the Millau Viaduct which spans the river Tarn near Millau.
The historic capital of Rouergue is Rodez, an ancient city of 25,000 inhabitants, worth a visit with its cathedral Notre-Dame and old district.
---
Tourist Attractions
The province is home to many tourist attractions. They are many medieval castles and monasteries to discover such as the ruins of the perched castle of Najac and Conques Abbey.
---
Most Beautiful Villages of France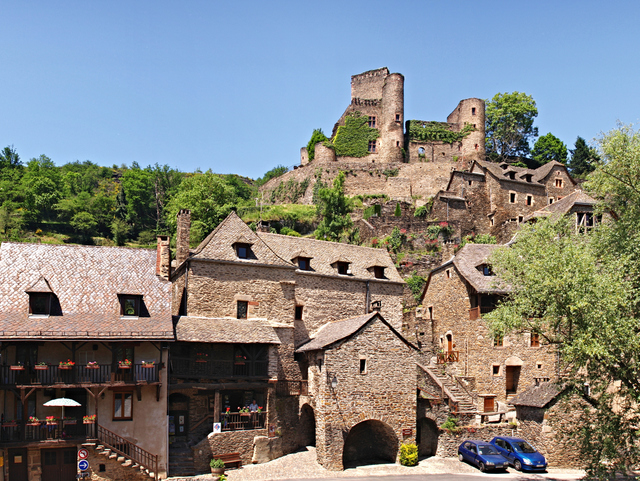 Ten villages are listed as "most beautiful villages of France" and are member of the association "Les Plus Beaux Villages de France": Belcastel, Brousse-le-Château, La Couvertoirade, Conques, Estaing, Najac, Peyre, Saint-Côme-d'Olt, Sainte-Eulalie-d'Olt, Sauveterre-de-Rouergue.
---
Cheese
The great quantity of sheep raised in Rouergue contributes to the reputation of its cheese: Roquefort. The king of Blue Cheese is produced in the small village of Roquefort-sur-Soulzon, West of Millau, on the border of the Grandes Causses.
Tourist information site of Aveyron: www.tourisme-aveyron.com
---