The delightful Queen Elizabeth II Flower Market in the 4th arrondissement of Paris was named in honour of the Queen of England to reflect the "enormous affection" in which she is held by the French.
---
The flower market (in French: Marché aux Fleurs Reine Elizabeth II) is found in the Île de la Cité, not far from Notre-Dame Cathedral. It is two centuries old and dates back to 1808.
It stands in Place Louis-Lépine and Quai de la Corse on the banks of River Seine, between the buildings of the Tribunal de Commerce, the Préfecture and the Hôtel-Dieu.
Most of the flower market takes place under six metallic Art Nouveau pavillons (built in 1900) surrounded by leafy lanes.
Parisians and visitors come here to buy flowers, plants, shrubs, and decorative items. A bird market takes place on the site on Sunday.
On the 7th June 2014, the following day of the celebrations of the 70th anniversary of the D-Day landings in Normandy, Queen Elizabeth II came to Paris and choose to visit the market. At this occasion, the Queen unveiled a plaque bearing her name. The flower market was renamed "Marché aux Fleurs Reine Elizabeth II".
There are two other flower markets in Paris: in the 8th arrondissement in Place de la Madeleine and in the 17th arrondissement in Place des Ternes. These markets are smaller than the one in Île de la Cité and do not trade birds.
The flower market is directly accessed by the métro station Cité (line 4).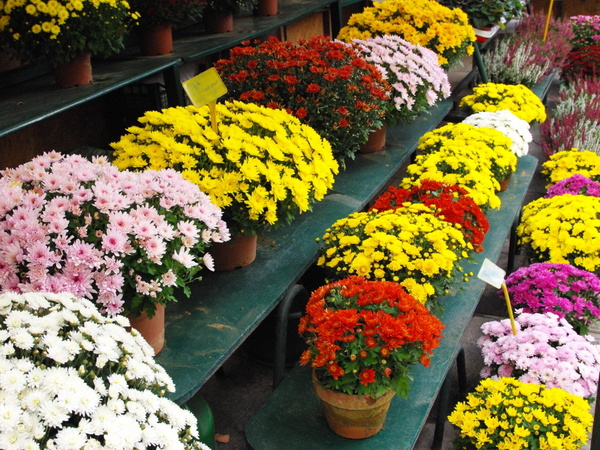 ---