Located 50km from Clermont-Ferrand, Puy de Sancy is the highest mountain in the Massif Central. The mountain towers over the ski resort of Super-Besse and the spa town of Mont-Dore.
The mountain of Puy de Sancy
The culminating point of the Massif Central and the region of Auvergne rises 1,885 m above sea level but 585 m above the ski resort of Super-Besse and 890m above the spa-town of Mont-Dore.
Puy de Sancy is known in Occitan as 'puèi de la Crotz' meaning "Mount of the Cross". It is believed the mount was an active stratovolcano whose activity ended some 220,000 years ago.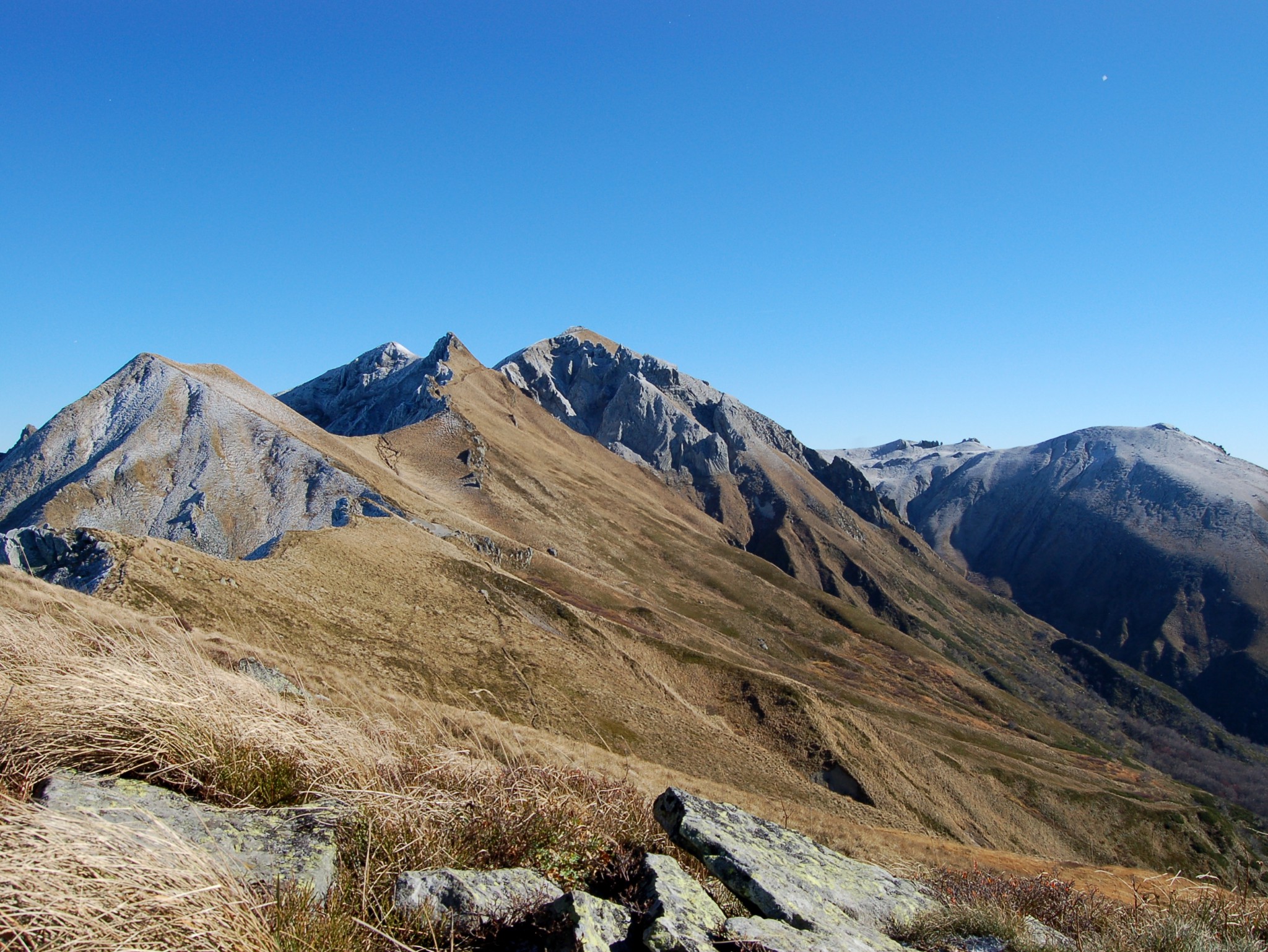 The mountain is part of the Monts Dore range which also includes the summits of Puy Ferrand and Dent de la Rancoune. The Monts-Dore range is part of the Auvergne Volcanic Regional Nature Park.
Four valleys starts from Puy de Sancy: Chaudefour, Fontaine Salée, Biche and Dordogne.
The latter comprises two streams that rise on the northern flanks of the mountain: Dore and Dogne which later united to form the Dordogne River. The great river is 483km long and flows through the spa-town of Mont-Dore, the regions of Limousin and Périgord before flowing into the Gironde estuary along with the Garonne.
The mountain is home to a wide variety of fauna usually found in the Alps: chamois, marmots and mouflons.
The slopes are used for skiing. The nearest and largest ski resort is Super-Besse with 43km of downhill ski trails and 125km of cross-country skiing.
The mountain range is crossed by the GR4 long-distance walking route which connects the Atlantic Ocean in Royan to Grasse on the French Riviera via the Charentes, the Périgord, the Massif Central, the Cévennes, and Provence.
The top of the mountain is accessible via a cable car built in 1936 from the little town of Mont-Dore. A pathway with 864 steps leads to the summit and the orientation table.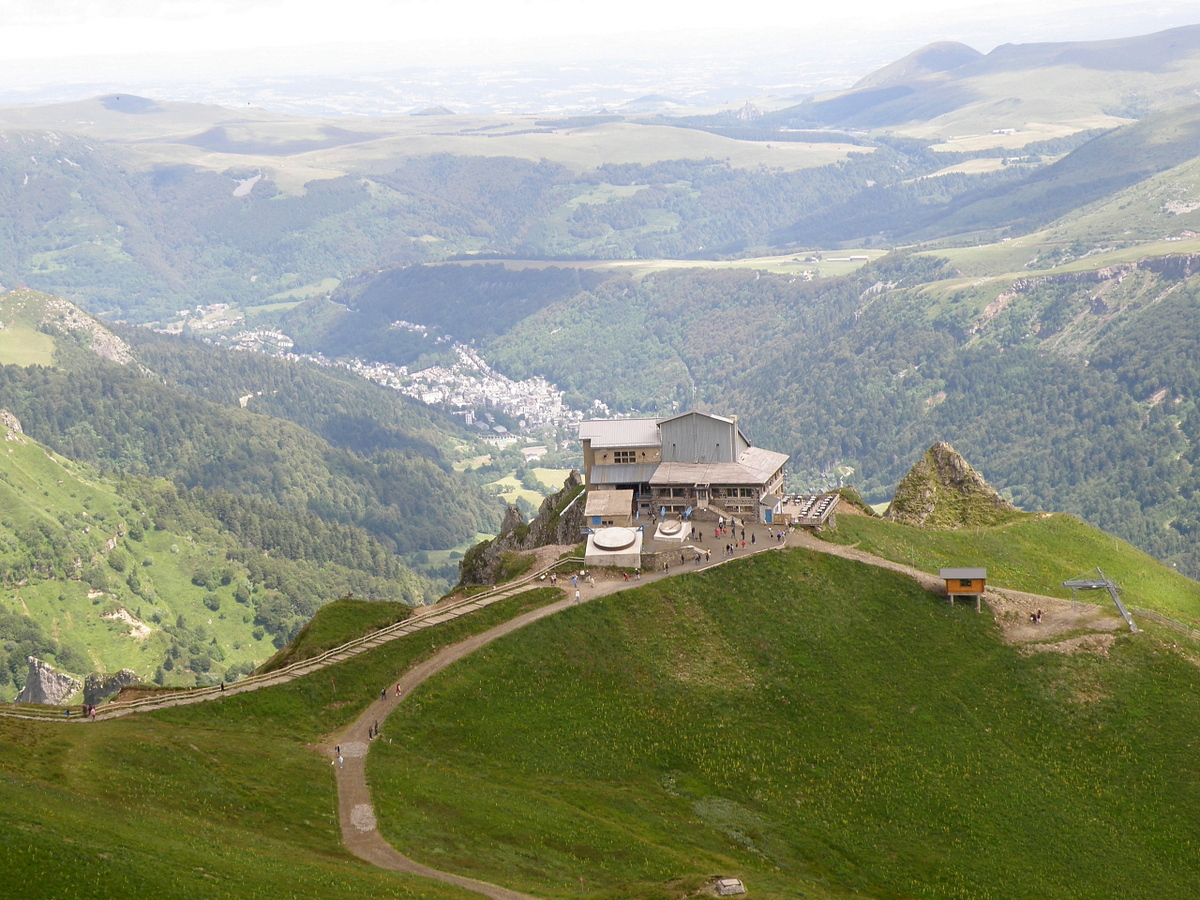 From the summit, a wide panoramic view extends to the Monts du Cantal and, on fine weather to the Mont-Blanc and the French Alps.
For more information, visit the website of the Puy de Sancy Tourist Board.
Featured image: © Clément Beckert – licence [CC BY-SA 3.0] from Wikimedia Commons