Today we visited the medieval town of Provins situated 80 kilometres South-East of Paris in the Seine-et-Marne département. One striking fact drew our attention…
Firstly, take a look at this picture of Provins we captured today. This is a general view of the 'lower town' (la ville-Basse) taken from Provins' iconic monument: the Tour César.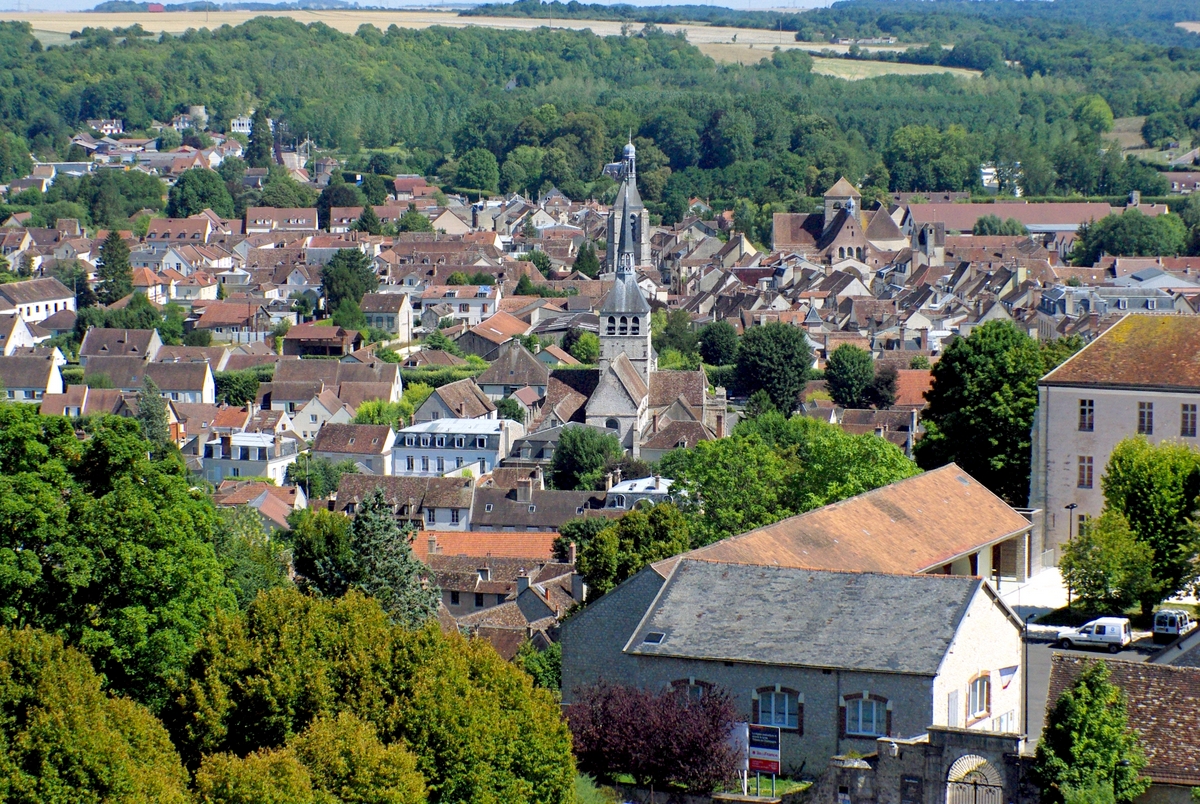 It does look like your charming little 'provincial' town (that is outside of Paris!) with cute little houses, church bell towers and fields and forest in the distance. Who would have guessed that this very town was once France's largest city after Paris and Rouen? During the Middle-Ages, the upper and lower towns of Provins were home to no less than 80,000 – a population that was considerable at that time. For a great part the fame of Provins was due to its activity of merchant fairs. For Provins held one of the greatest fairs in the kingdom along with Troyes. Known as the Fairs of Champagne, there enjoyed great renown and were the meeting places of merchants from Northern and Southern Europe.
This prosperous time ended a very long time ago and today the commune of Provins has a population of around 12,160 – that is far less than during medieval times. However thanks to its historic fame, Provins was awarded the prestigious label of World Heritage Site by Unesco in December 2001. In a few weeks we will be writing more about the historic town of Provins and share with you our favourite spots…
---