It was on a pleasant day of early September that we discovered this part of Île de France, West of Paris. Easily reached either from Sèvres, Boulogne-Billancourt or La Défense, the suburbs of Suresnes and Saint-Cloud are bordered by River Seine and offer some remarkable views over the Eiffel Tower, the Bois de Boulogne, Mont Valérien and the CBD of La Défense.
---
A promenade between Saint-Cloud and Suresnes
The start of our walk was at the tram station of "Les Coteaux" (tram line #2). After longing the tram line and the local community gardens some 450 m, we reached the Passerelle de l'Avre with a splendid view of the Eiffel Tower soaring above the Bois de Boulogne.
There is another spectacular view to the skyscrapers of La Défense from the middle of the bridge. It is not rare to see waterskiing and other nautical activities.
Once on the other side of River Seine, we were actually in the limits of Paris. A pathway follows the shores of the river northwards to the Pont de Suresnes. Along the river, many people live in permanently anchored boats.
At the Pont de Suresnes, we crossed the Seine again with a closer view of La Défense and the locks of Suresnes.
The busy Boulevard Henri Sellier led us to the tram station of "Suresnes-Longchamp" where we ended our 3.5 km walk.
Here is a collection of photos of the walk we took at the occasion of our many walks in the area!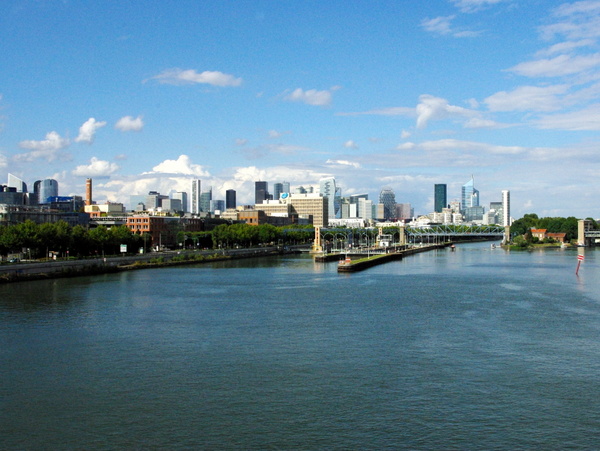 ---