The preparations for the celebrations of Bastille Day in Paris are taking shape with the installations and facilities being currently set up. Here are a few photos taken over the last few days in the French capital…
Bastille Day in Paris is an exceptional day with a giant military parade on the Champs-Élysées, spectacular fireworks at the Eiffel Tower and a multitude of picnics organised in the many districts and arrondissements in the city.
From the summit of the
Arc de Triomphe
we observed that the markings have already been painted on the street for the military parade:
At the
Place de la Concorde
, the official gallery is already ready. This is where the French President will take sit to preside the giant military parade (here seen from the Tuileries Garden):
Soon the avenue des Champs-Élysées will be decorated by hundreds of tricolour flags…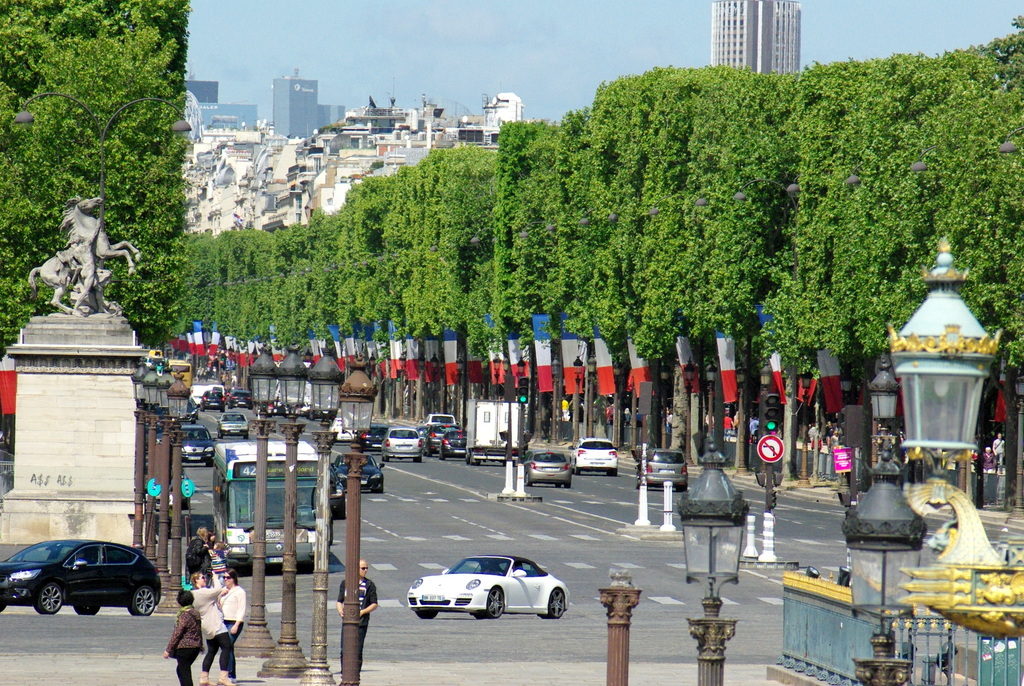 And a gigantic French flag will be attached under the arches of the Arc de Triomphe:
A large unit of police forces will be deployed during the events to avoid any potential threat and offer security to the masses of visitors gathered along the avenue.
---