Pralognan-la-Vanoise is a small winter and summer resort situated at the heart of the Vanoise massif. Pralo (for those in the know) is a mountain paradise at the end of a long winding road. You'll be surrounded by majestic mountaintops. This is "la Haute Montagne" (high mountain area) to its best… Let me describe this very attractive resort where I spent many Summer vacations as a child.
Pralognan-la-Vanoise: an alpine village
French touristic writer Paul Joanne pointed it out perfectly in 1875:
"Facing the beautiful glacier of the Sonnailles, Pralognan will certainly become one of those favoured sites which attract and house a multitude of tourists during the summer season. Positioned in a marvellous setting of glaciers, the best choice among the best for mountain hiking, forests, streams and magnificent meadows, this admirable site lacks nothing".
Pralognan-la-Vanoise is one of oldest resorts in the Tarentaise valley. It is home to a population of 750. The village enjoys an enviable position as the capital of the beautiful Vanoise National Park.
You'll reach it at the end of a rather long and windy road from Moûtiers via Brides-les-bains, Bozel and The Planay. At the end of the road suddenly appears Pralognan-la-Vanoise. This is a village that brings back lots of childhood souvenirs for me as my family went there on Summer vacation for many years.
Pralognan – what does it mean?
Pralognan derived from "pré éloigné" (far away meadows). It is an ancient site where shepherds led their herds through the green pastures that once covered the village's area for long ago.
A Winter and Summer resort
Nowadays, Pralognan-la-Vanoise has developed into one resort, characteristic of the French Alps, a place of entertainment for winter and summer alike.
However, we discovered that Pralognan-la-Vanoise was actually an accessible resort, miles away from the populated Courchevel or Val d'Isère. It is an ideal place to stay as a family… Unless you prefer to ski on Europe's largest ski domain in the nearby resort of Courchevel-Les 3 Vallées!
The resort is extremely attractive and offers pedestrian access to fantastic valley views with the Mont Bochor cable car. Sporting facilities include a climbing wall, ice skating, curling, swimming pool with water slides, fitness centre, tennis, pool tables and bowling.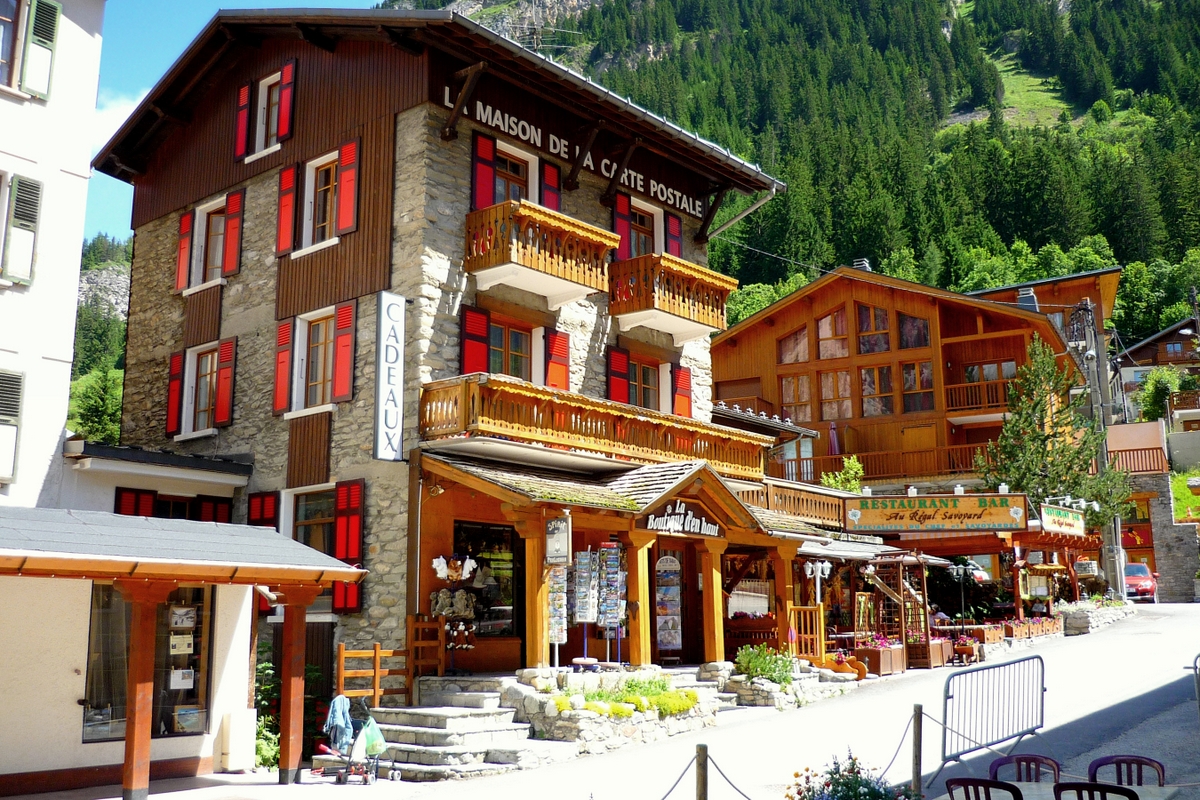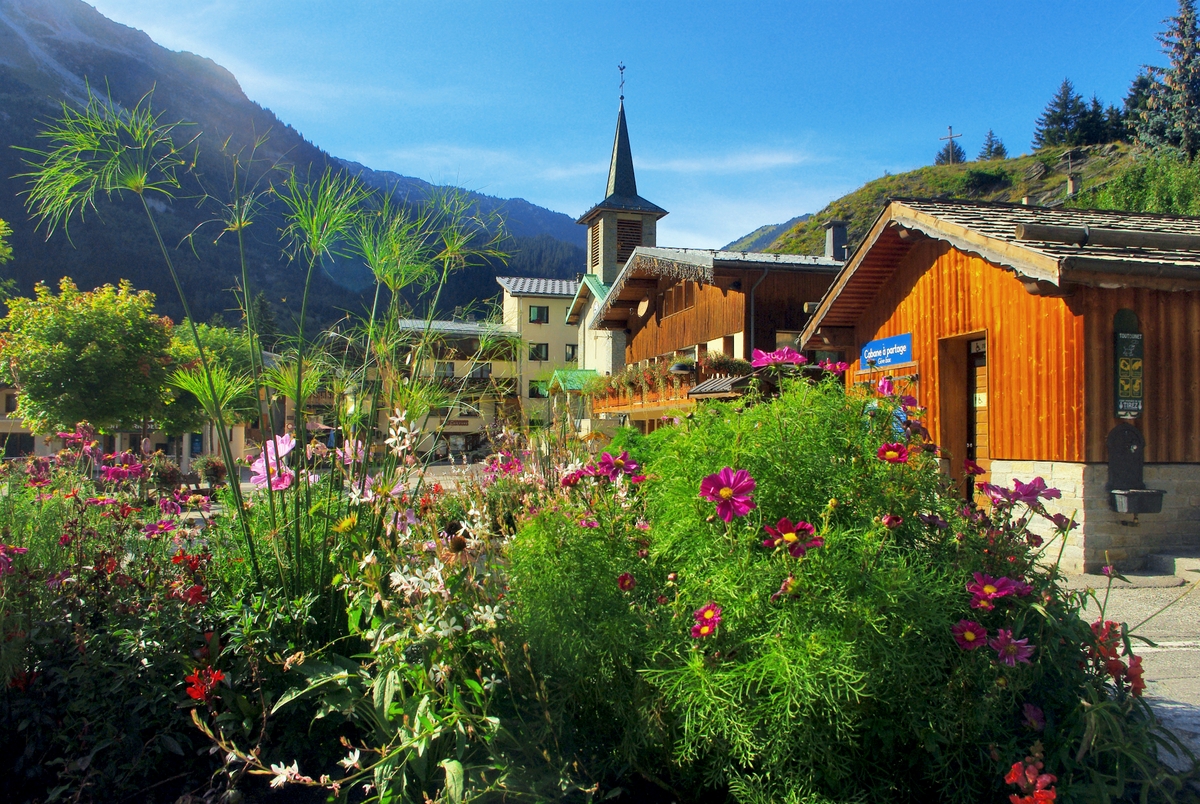 A gateway to the Vanoise National Park
The main attraction of Pralognan is the Vanoise National Park. The village is, by the way, one of its official entrance points. It is therefore known under the coveted title of "Capital of the Vanoise" and houses the National Park's Tourist Board.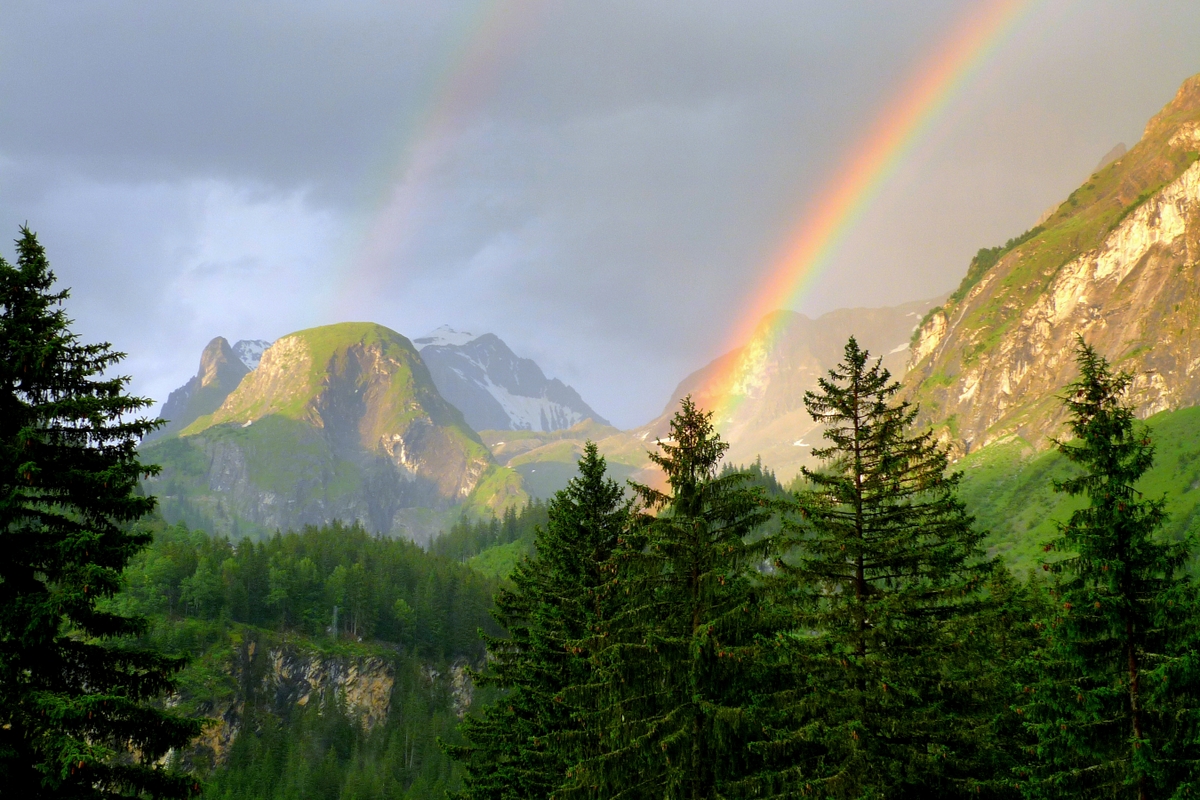 The Vanoise National Park in Savoie was the first national park created in France in 1963. It has exceptional flora (more than 1,000 different species are indexed) and includes 28 villages from the area.
Pralognan-la-Vanoise, with its famous and majestic views, is certainly one of the best places to visit (especially if you're going there as a family with children). The village is towered by a succession of three iconic mountains depicted in tourist brochures:
the Moriond,
the Aiguille de la Vanoise, and
the Grande-Casse.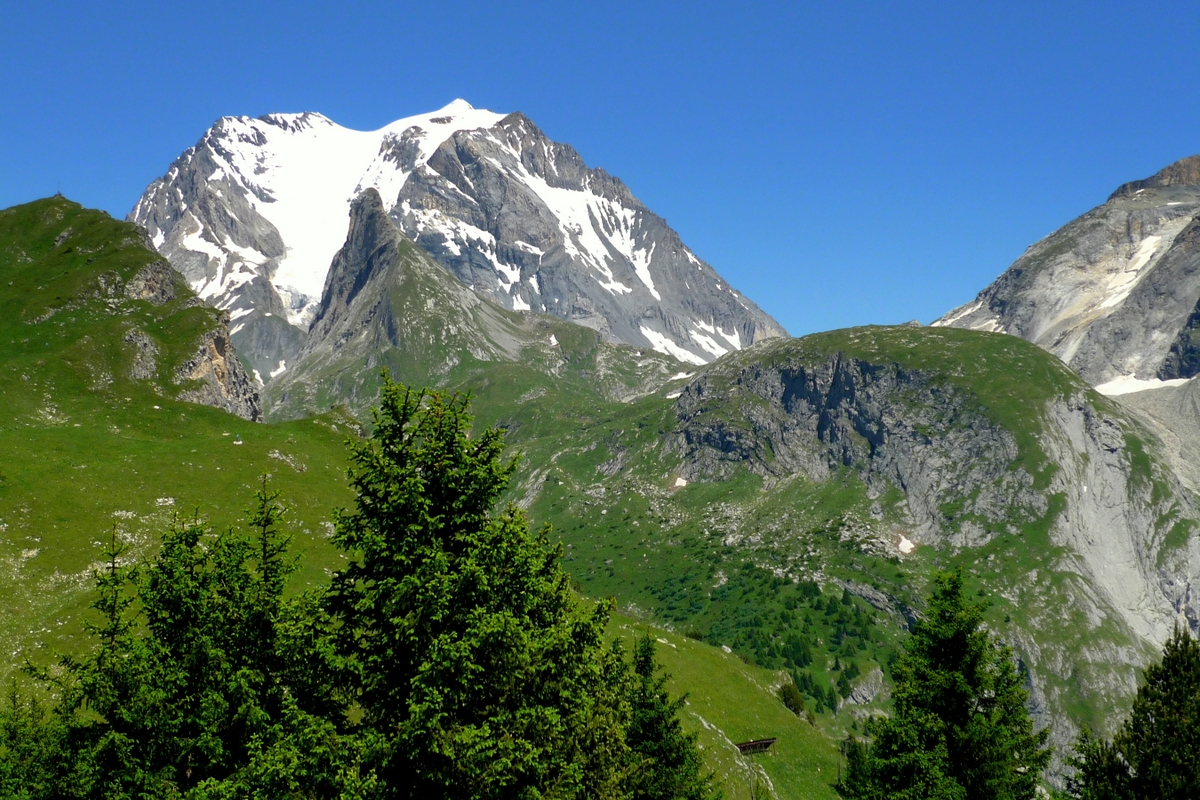 Where to stay in Pralognan?
You can choose from a great range of accommodation in Pralognan, from hotels to B&B and campings! My recommendation is to book your accommodation near the village centre.
Also, don't wait until the last minute to book as finding hotel rooms can be a problem, especially during the busy weeks of Winter or Summer.
To book your accommodation in Pralognan, click on this affiliate link which will redirect you to our partner booking.com… or use the interactive map below:
Alrighty, let's continue our visit to Pralo'…
Pralognan-la-Vanoise through history
In the Middle Ages, monks cleared the area to make pastures for their animals and cut hay for the long winter months. Some chalets with their cellars, hay barns and tracks are still witnesses of this era.
Pralognan used to be at the junction of a very strategic trade route: the Salt and Beaufort Road. This track was followed by peddlers and smugglers alike. It linked Savoie to Turin and Piedmont in Italy. The little hamlet (hameau) of Barioz, a few hundred metres from the centre of the village, used to serve as a customs point along the route. In other words, Barioz means 'gate' in the patois dialect of Savoyard.
But Pralognan met its destiny when English climber Matthews reached the top of Vanoise's highest mountain, the Grande Casse, in 1860 for the first time in history.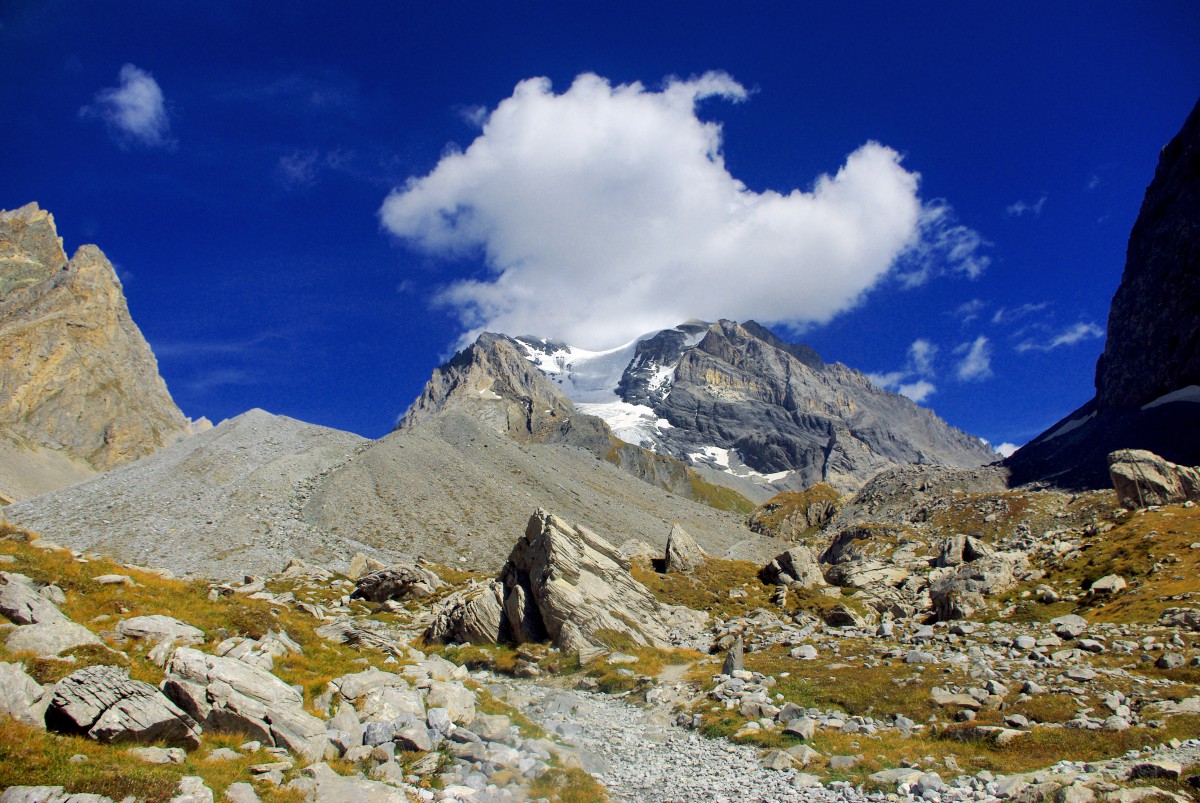 In 1897, the village welcomed French President Félix Faure, inspecting his Alpine troops and walked up to the Col de la Vanoise (Vanoise Pass).
Winter in Pralognan-la-Vanoise
Did you know that Pralognan welcomed the 1992 Winter Olympic Games curling competition held in Albertville?
True to its tradition, Pralognan is a family-friendly Winter resort. Although not as gigantic as neighbouring Courchevel or La Plagne, the ski domain of Pralognan is ideal for those looking for a human-scale resort.
Skiing in a family environment
The village is particularly good for beginners.
But more advanced skiers can enjoy the powder slopes of Les Glières and Les Pariettes. Pralognan also attracts many cross-country enthusiasts. There are seven green, five blue, six red and four black runs with 25 km of cross country.
View this post on Instagram
What After-Ski activities are there?
There's snowshoeing, ice skating, a swimming pool, fitness centre, signposted footpaths, as well as a cinema, nightclub and restaurants.
Check out all Winter activities on the Official Tourist Board website.
Summer in Pralognan-la-Vanoise
Let's be honest, Pralo is a mountain paradise for walkers and hikers. Its perfect situation in the heart of the Vanoise massif makes it easy to reach the heights from the mountain pastures to the glaciers.
There are several must-do walks in the surroundings. A few examples:
Mont Bochor
Reach the summit by cable car from the village centre. Enjoy the views from the orientation table and walk down to Pralognan.
Col de la Vanoise
A classic walk that will lead you from the Fontanettes hamlet to the foot of the Grande Casse mountain. You'll love crossing the picturesque Lac des Vaches on a ford! Read more about the walk…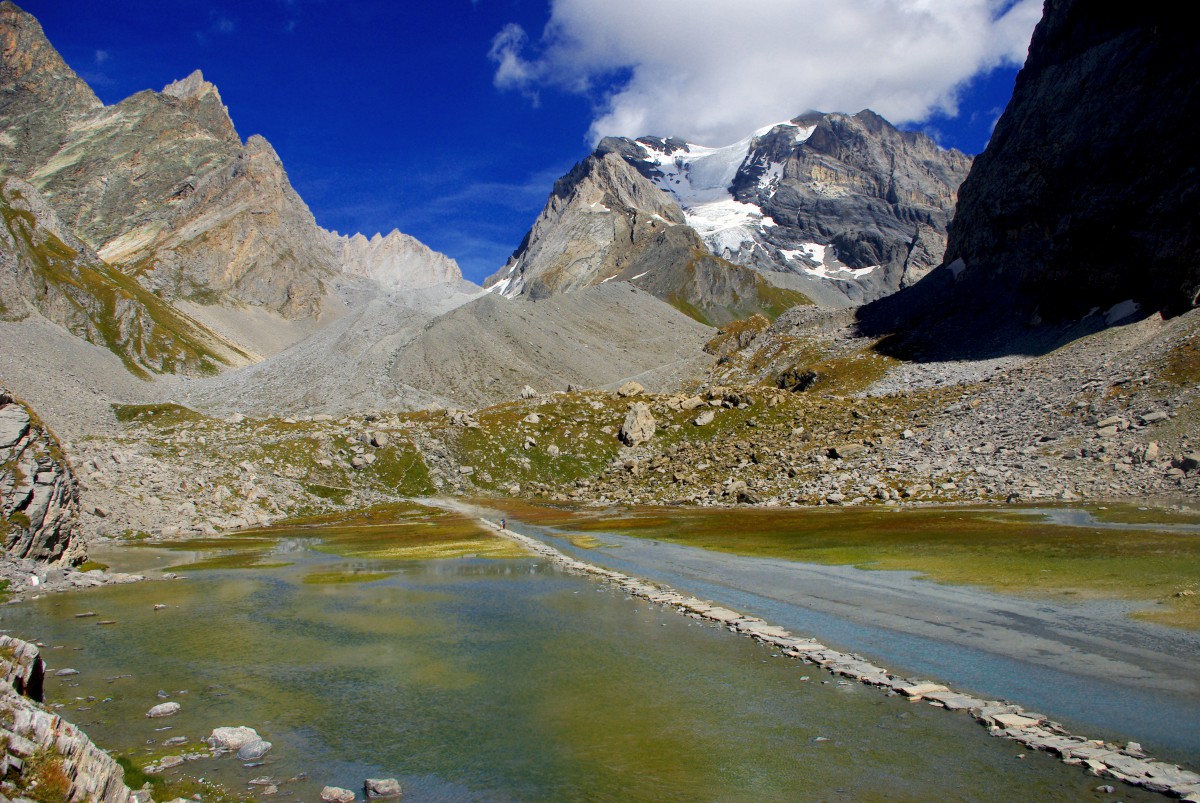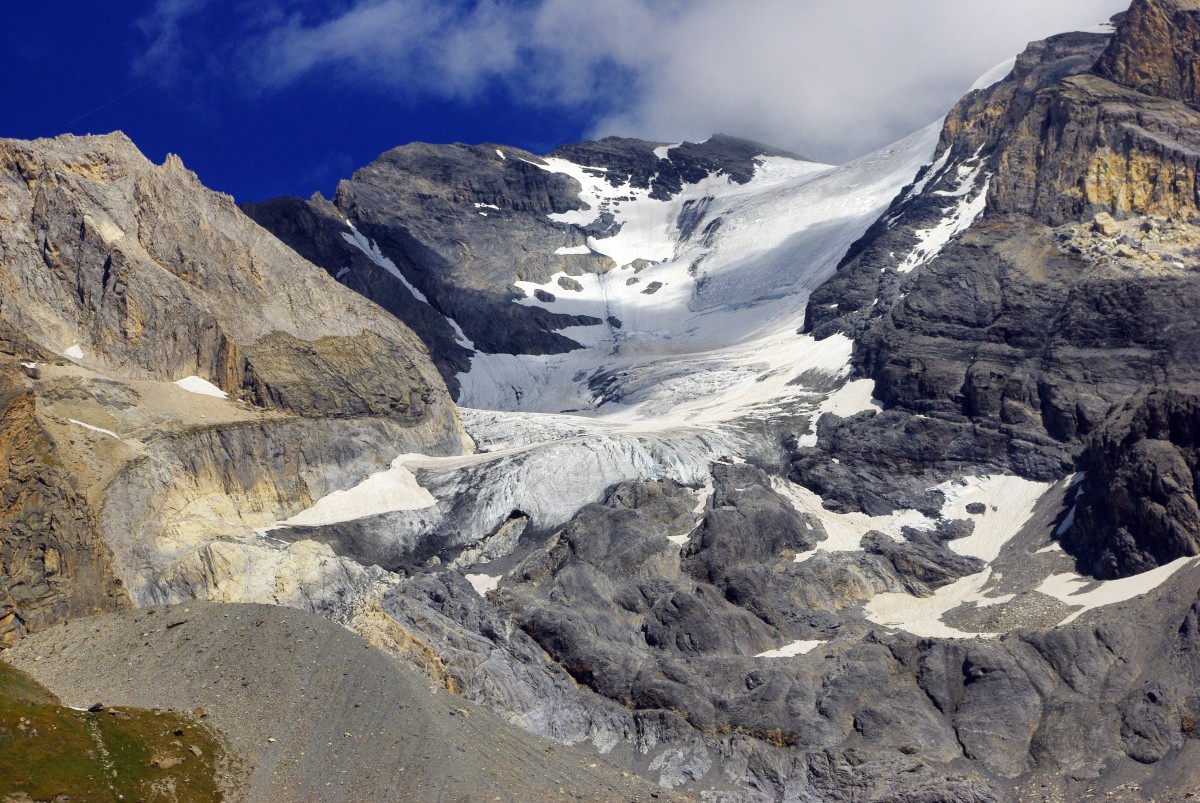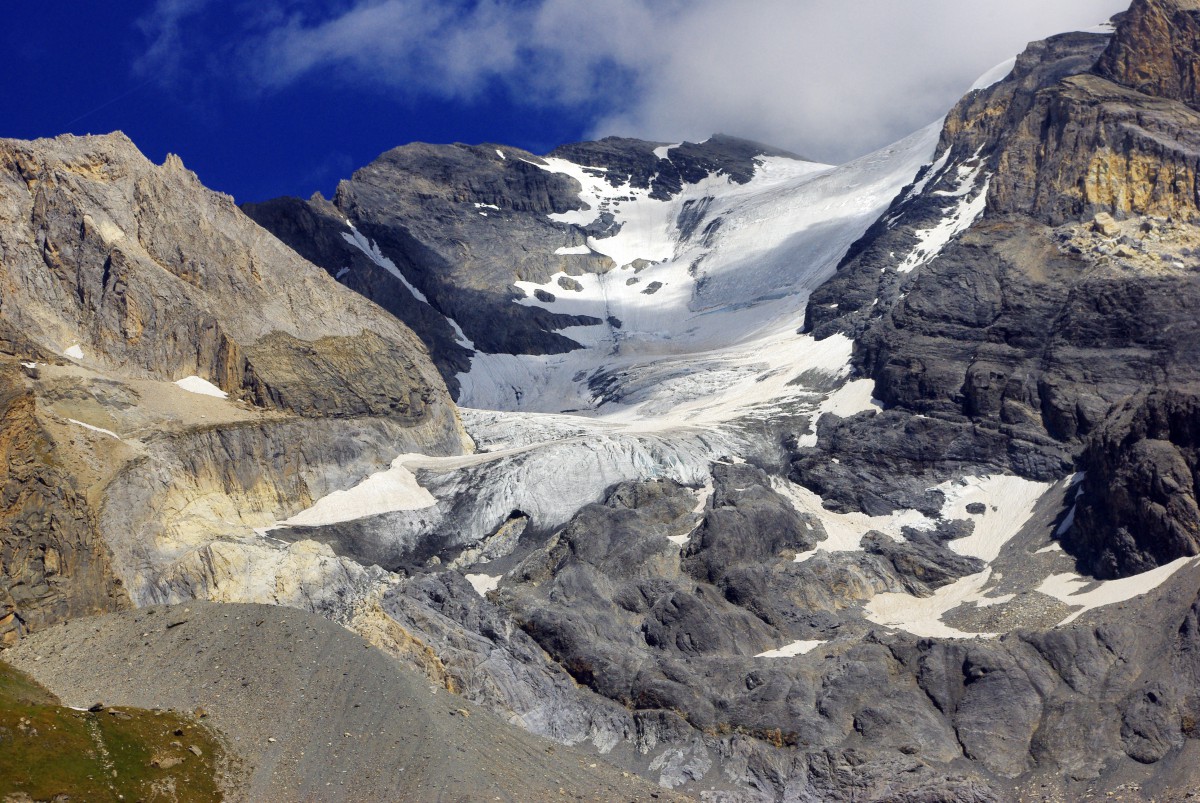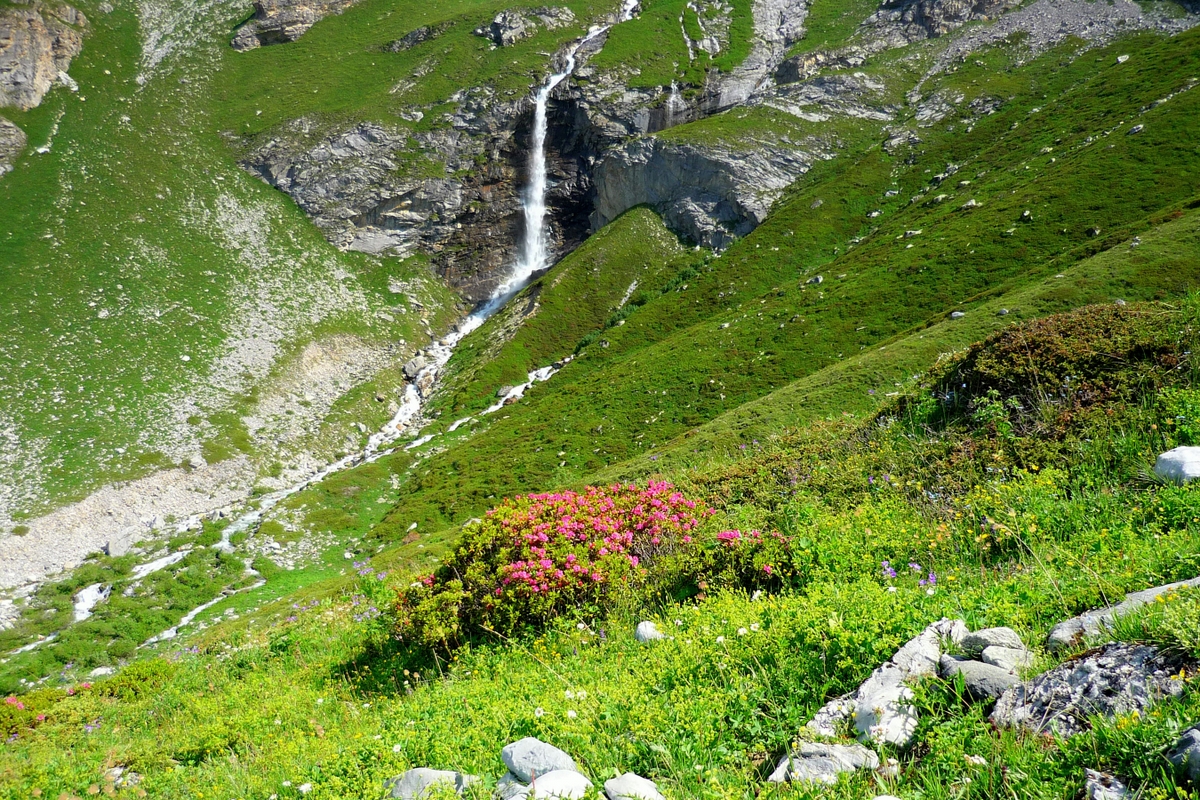 Cascade de la Fraîche
This is an easy walk from the Barioz hamlet. Your chance to admire one of the tallest waterfalls in the region.
The hamlet of Chollières
Enjoy the dramatic view of the Vanoise mountain peaks. One of my favourite sites for taking photos of the "Three Mountains":
Moriond,
Aiguille de la Vanoise, and
Péclet-Pelset Refuge
Quite a demanding walk. You don't have to go all the way to the refuge as you'll discover a beautiful scenic landscape along your path. Park your car at Les Prioux hamlet.
Of course, aside from the great walks that await, there's a wide range of Summer activities to enjoy.
How to get to Pralognan-la-Vanoise
Pralognan-la-Vanoise is easily reached by car thanks to France's excellent system of motorways and expressways.
From Paris, Lyon, Strasbourg or Marseille, all the roads lead to Albertville, where the dual carriage-way to Moutiers brings you closer to the village. From Moutiers, it will take you only 30-45 minutes to reach the village at an altitude of 1,400 metres.
If you travel from overseas, take a flight to Lyon or the Swiss airport of Zurich or Geneva, and rent a car from there! Geneva is actually one of the closest airports to the Savoie region.
If you wish to visit this village from Paris on a 4-5 nights stay, take a TGV train to Moutiers and a coach from the little town's station (www.altibus.com) that will take you directly to the resort.
More info!
Pin it for later!
Did you enjoy the reading? If so, please share this article on Facebook and Twitter, or pin it on Pinterest: