The village of Ploumanac'h is part of the commune of Perros-Guirrec in the département of Côtes d'Armor in Brittany. It was chosen as the French favourite village in 2015 by France 2 TV programme.
Ploumanac'h derives from 'plou' meaning parish and 'Manac'h' from St. Manaccus, an Irish monk.
The delightful harbour village is situated in a stunning rockscape made up of rose-tinted crags, cliffs and boulders. A stroll in the narrow streets of the village will reveal its old houses made of stone.
Despite its appearance, the fairy-tale castle of Costaérès that stands atop a rocky islet does not date from the Middle Ages. It was built in 1896 by Bruno Abakanowicz. A private estate, the island and its castle are not open to visitors.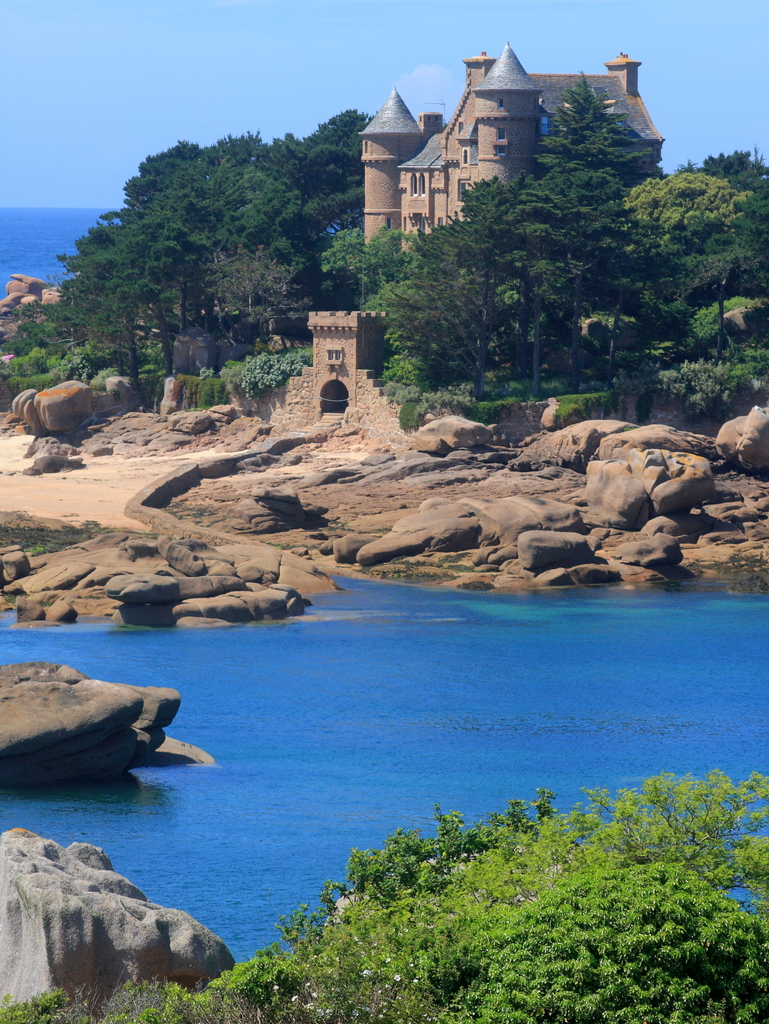 The natural harbour of Ploumanac'h is a beautiful site to visit as are the Anse Saint-Guirec, the Anse de Pors Kamor and the cape of Skewell. The shores of Ploumenac'h are part of the Côte de granite rose (Pink granite coast), a stretch of indented coastline from Plestin-les-Grèves to Louannec. This popular tourist destination is renowned for its unusual and spectacular pink sands and rock formations seldom found elsewhere in Europe. There are only three natural pink granite coasts in the world: in Brittany, in Egypt and in China.
The gigantic rocks have been sculpted by the sea and the wind over the centuries. The coast can be discovered on foot thanks to the long-range GR34 hiking trail that was once the customs officers' path.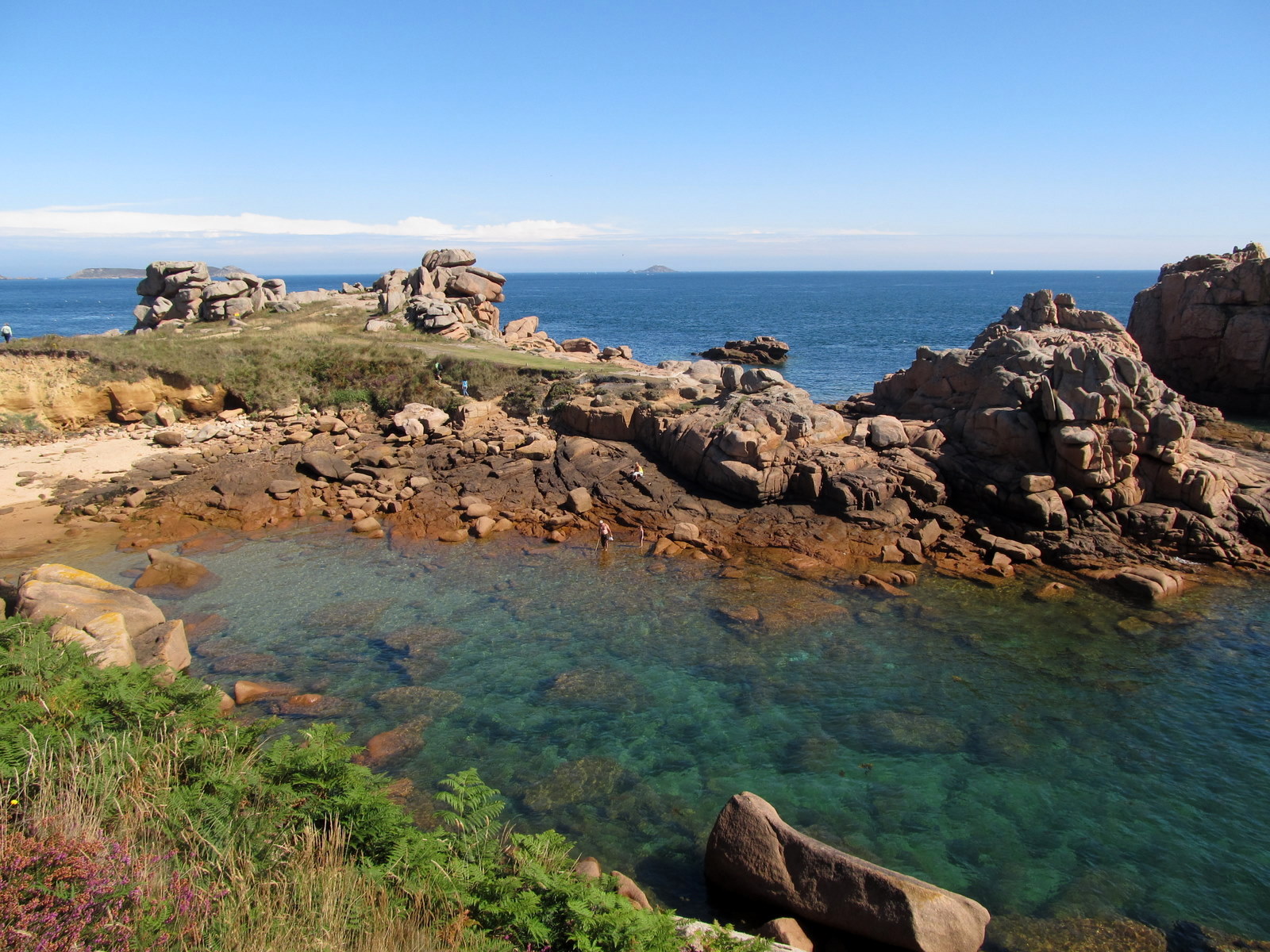 A ferry-boat links Perros-Guirec to the Sept-Isles (Seven Islands), Brittany's largest bird sanctuary. The achipelago is home to 27 species of birds totalising around 24,000 pairs.
Featured image: © Demeester – licence [CC BY-SA 3.0] from Wikimedia Commons