Although small in size, the circular Place Saint-Georges owes its elegant look to the beautiful townhouses that border it. With the métro station exit, the railings, the old lampposts, and the fountain at its centre, the square is an emblematic site in Paris yet to discover.
About Place Saint-Georges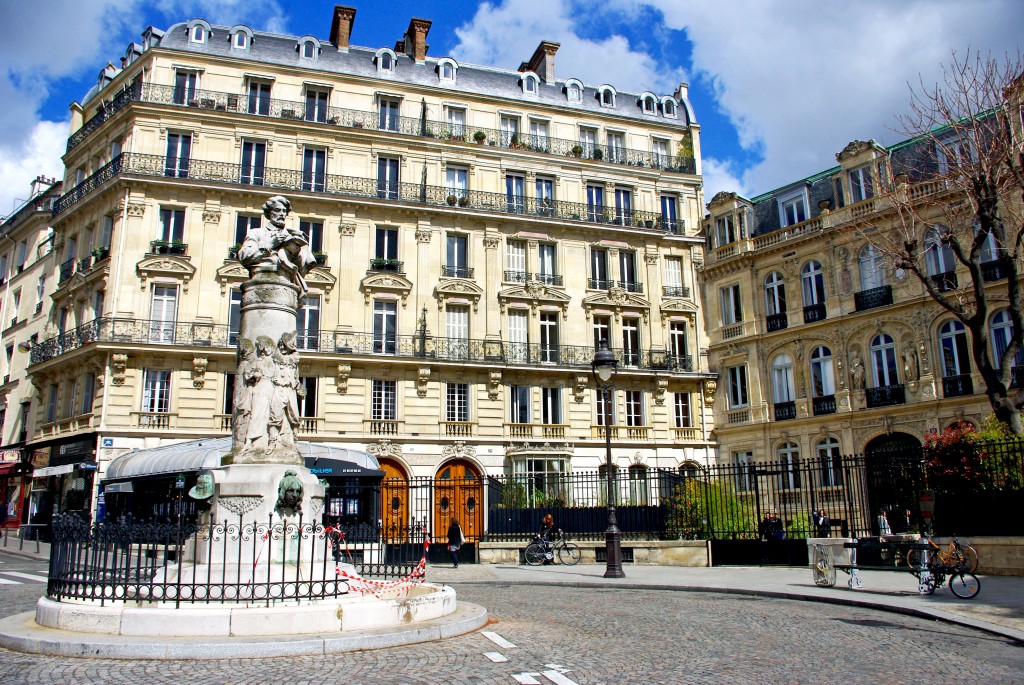 Place Saint-Georges is situated at the junction of Rue Saint-Georges and rue Notre-Dame-de-Lorette in the 9th arrondissement.
The square was laid out in 1824 as part of a real estate transaction by a financial corporation, the Compagnie Saint-Georges (hence its name).
It has a circular shape of 32.50 m in diameter.
The fountain of the square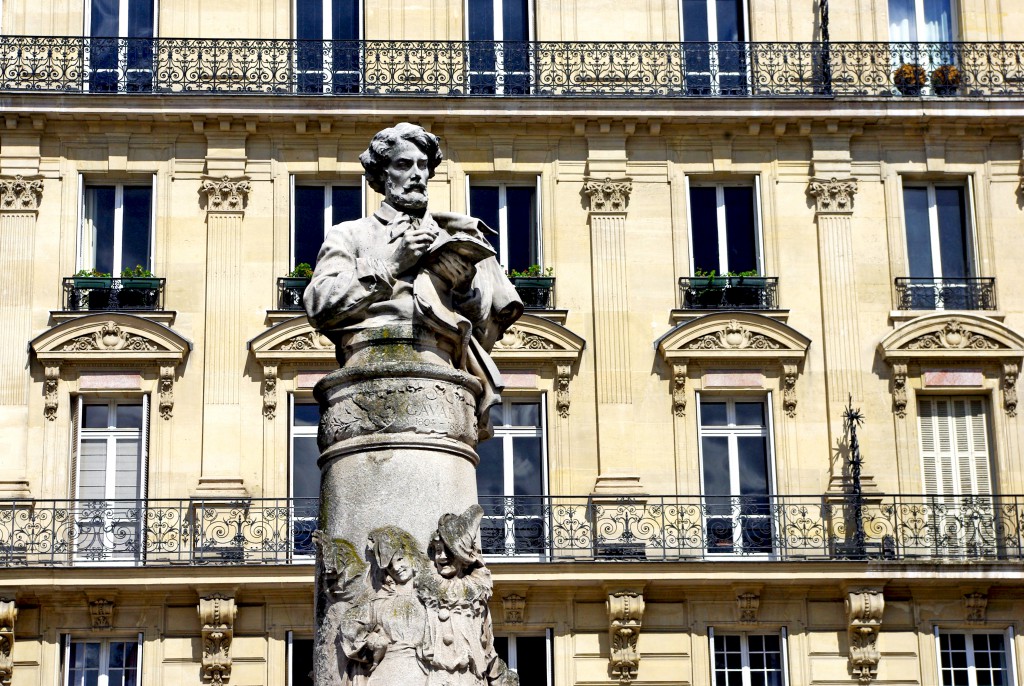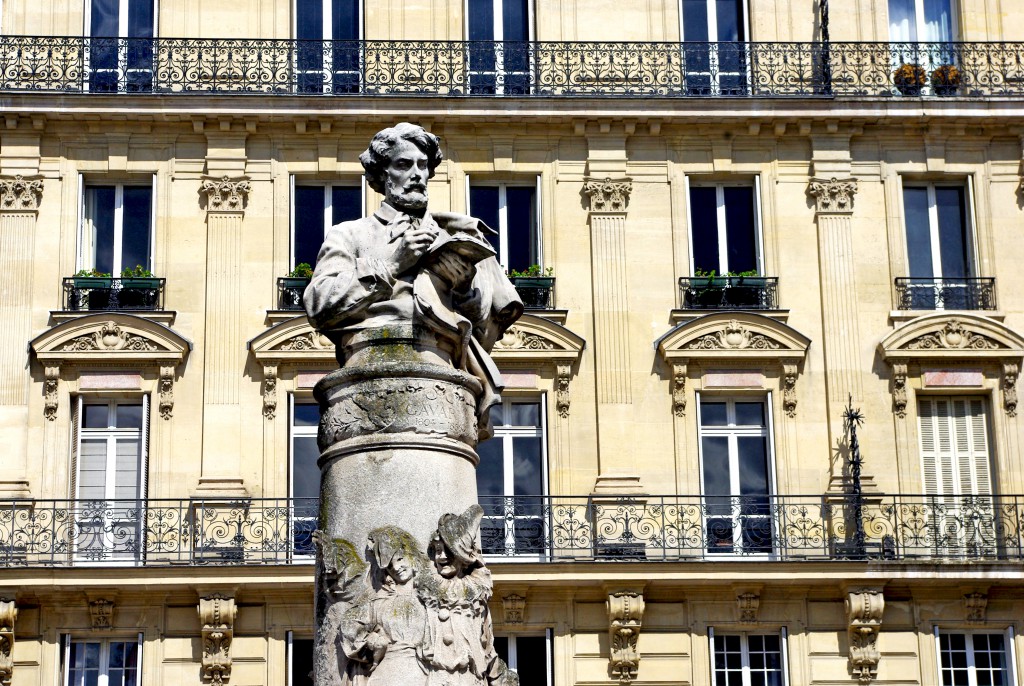 A fountain stands at the centre of the square. A bust of the illustrator Paul Gavarni (1804-1866) tops the monument.
The fountain was placed there for horses to drink from. It was dried up following the construction of the métro and revived in 1995.
The mansions of Place Saint-Georges
The mansions built around the square were tucked away from the centre of the plot. This arrangement is also found in Place François 1er (8th arrondissement).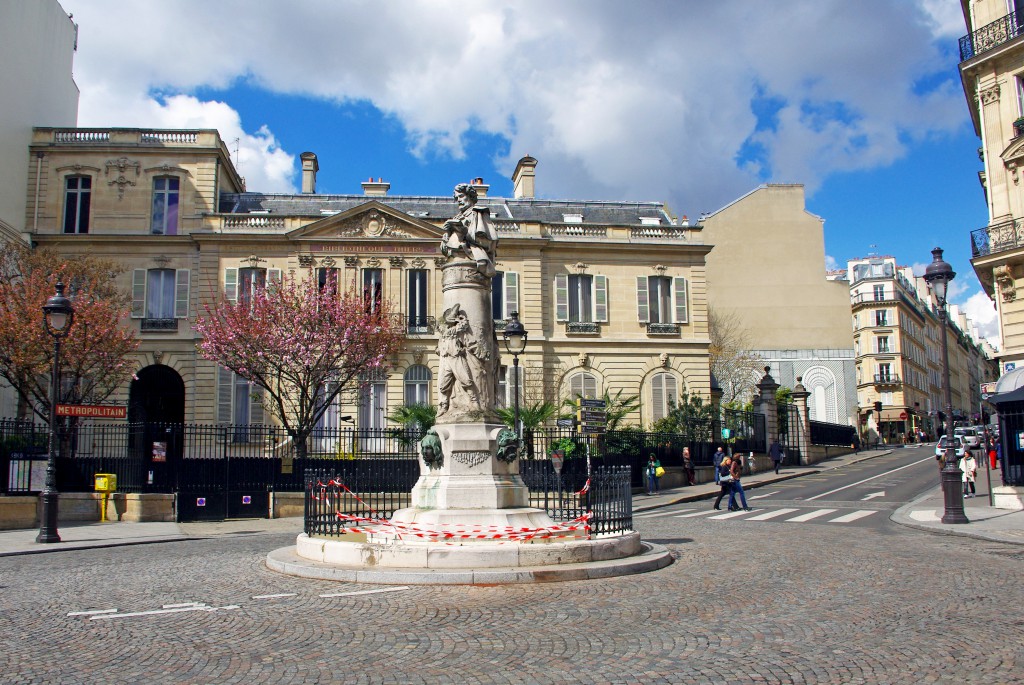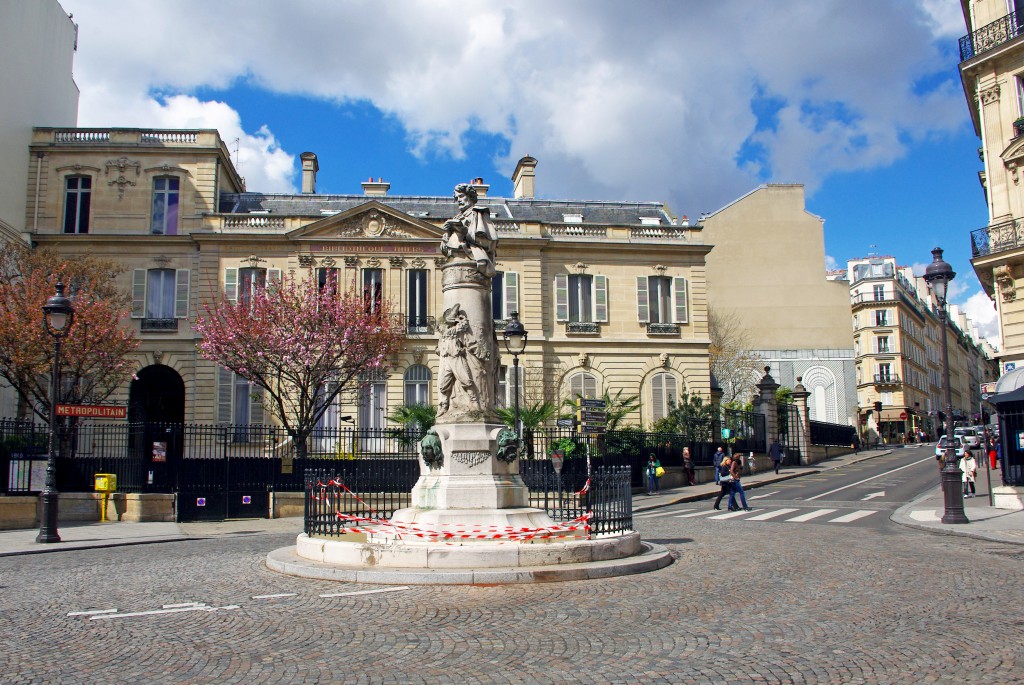 The mansion of Adolphe Thiers (number 27) dates back to 1873. This is where Adolphe Thiers, President of the French Republic from 1871 to 1873, and his wife Elise Dosne lived.
It now houses the Dosne-Thiers Foundation, a museum library named after Adolphe Thiers and his wife.
Just behind the building is the quiet public park of Square Alex Biscarre.
The richly decorated mansion of La Païva (number 28) is the work of architect E. Renaud. It dates back to 1840 and features neo-Gothic and Renaissance decorative elements.
Born Esther Lachmann (1819–1884), La Païva was one of the most successful French courtesans of the 19th century. She lived on Place Saint-Georges in 1851 before moving later to a new luxurious mansion at 25 avenue des Champs-Élysées.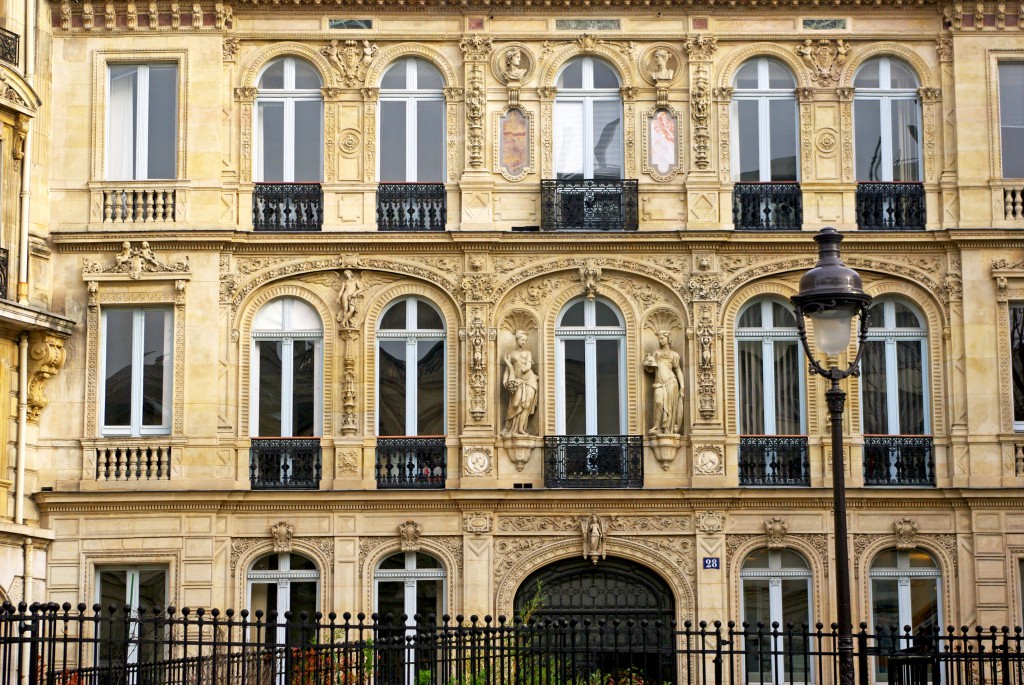 Have a stroll in the nearby streets to admire a few Haussmann-style buildings with elegant iron balcony railings.
Place Saint-Georges Trivia!
At number 51 rue Saint-Georges is the Saint-Georges theatre. Inaugurated on 8 February 1829, it housed the headquarters of the Société Nationale des Beaux-Arts (National Society of Fine Arts) in 1908.
This is where François Truffaut shot some of the scenes from the film Le Dernier Métro in 1980, starring Catherine Deneuve and Gérard Depardieu.
How to get to Place Saint-Georges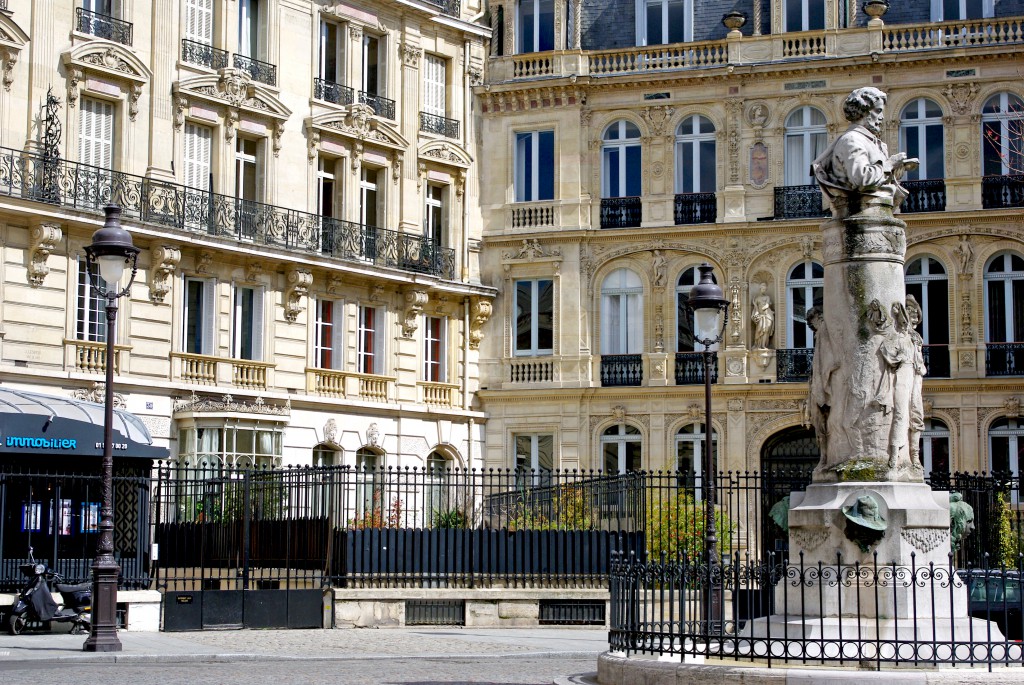 Location of the Place Saint-Georges (link opens a google map): http://goo.gl/maps/g44SP4ebcuu
Closest métro stations: Saint-Georges (line 12).
Have you been to some similar squares in Paris? Share with us your Paris discoveries by commenting below! We'd love to hear from you!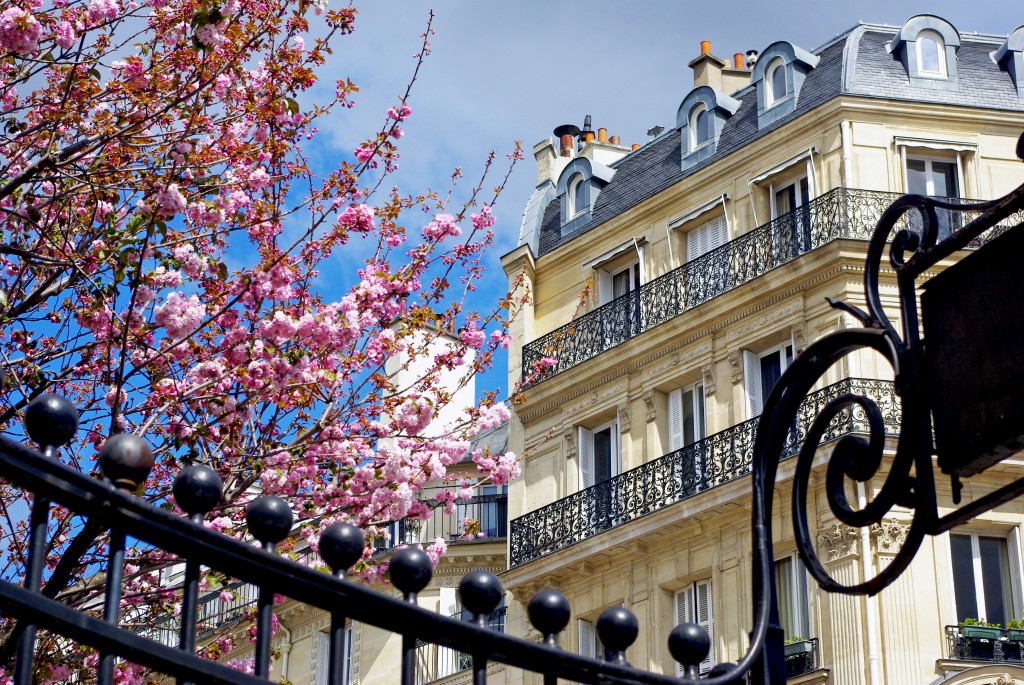 Find out more!
Some useful articles and sites:
About the 9th arrondissement of Paris
Place Saint-Georges on Wikipedia (French)