Place Dauphine is a small triangular square beautifully set in the Île de la Cité. With Place des Vosges, the square is one of the oldest laid out in Paris.
---
The Place Dauphine was laid out in 1609 under King Henri IV while the Place des Vosges was still under construction. The public square was named after the Dauphin of France, the future Louis XIII.
During the 17th century, Place Dauphine and Place des Vosges represented the places where the French royal court used to have their permanent seat. Following the events of the French Revolution where all mentions of royalty were erased, Place Dauphine was renamed between 1792 and 1814 "Place Thionville" from the Lorraine town.
The triangular-shaped square is located near the western end of the Île de la Cité with an access from the middle of Paris' older bridge: Pont Neuf.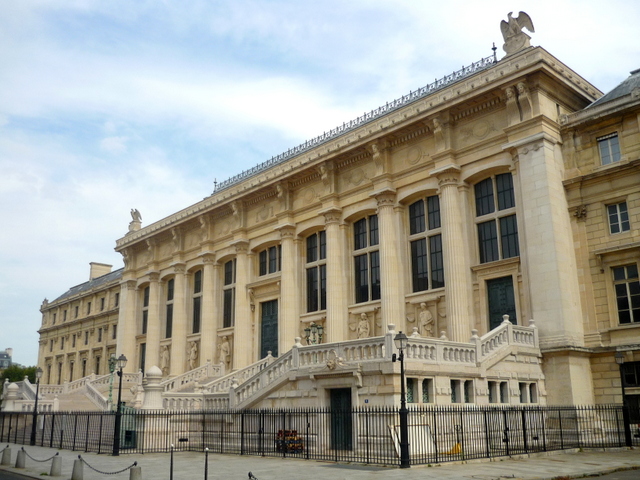 The eastern side of the square is bordered by the monumental western façade of the Palace of Justice (Palais de Justice) which shows a fine colonnaded architecture evoking ancient temples. It is believed that French architect Duc was inspired by the Dendera Temple in Egypt. The façade features a rich decoration with several allegoric characters representing values such as truth, protection, justice and equity. Many animals are depicted, in particular two great eagles perched on the angle tops of the building and two lions framing the staircase, symbolising strength and power.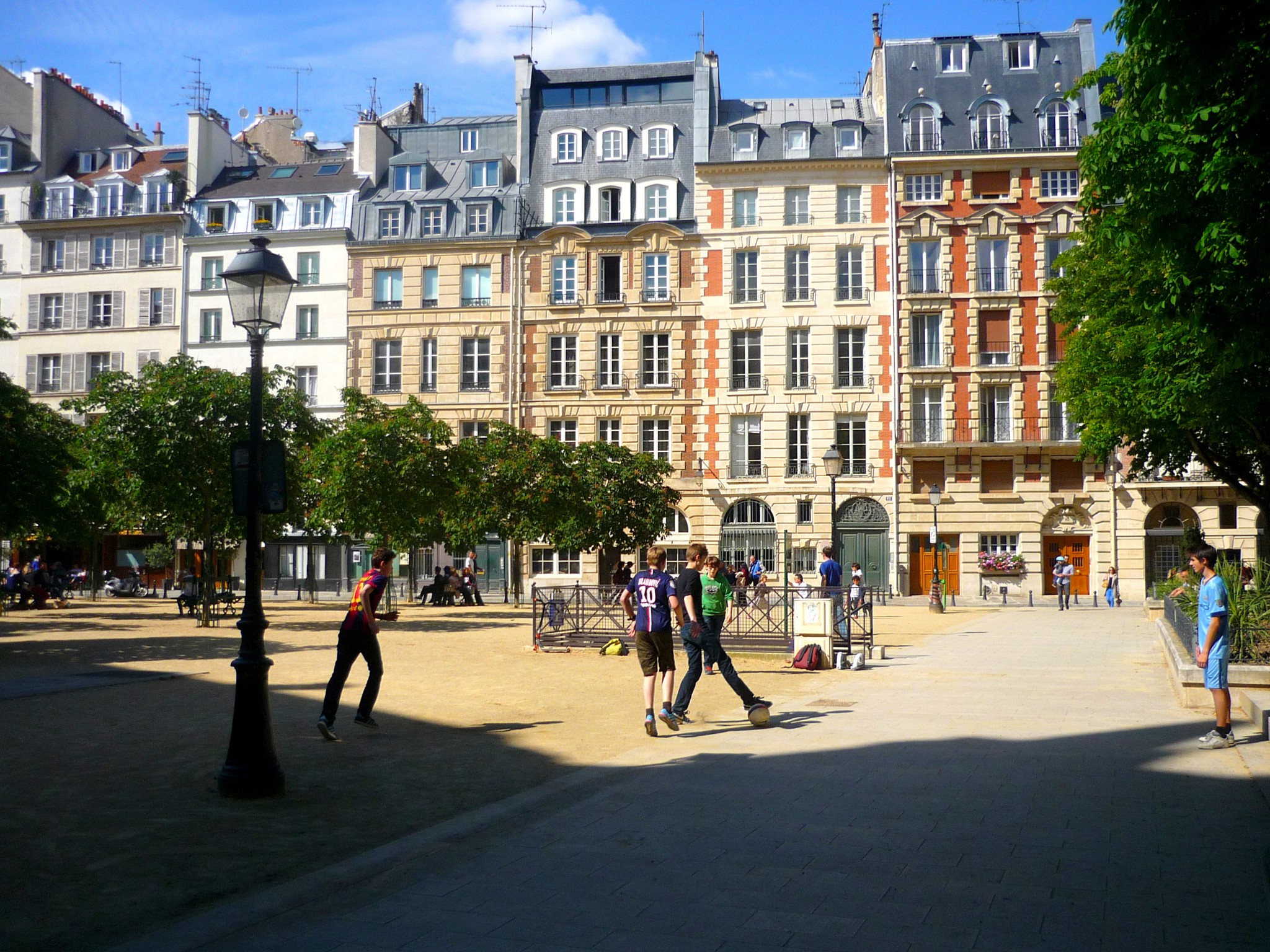 Place Dauphine is situated near the western tip of Île de la Cité in the First Arrondissement of Paris.
---