The Christmas market of La Défense is arguably the largest in the Paris region. The cluster of its white chalets at the centre of the Esplanade seems at odds with the futurist environment made up of tall skyscrapers. This is definitely the country's most surprising Christmas market…
---
The presence of a Christmas market in the business centre of La Défense is relatively new. It dates back to the late 1990s. With its wooden stalls clustered on the Esplanade at the foot of the Grande Arche, the Christmas market of La Défense is the largest in the Paris region. There are approximately 350 chalets between the CNIT and the Quatre-Temps shopping mall.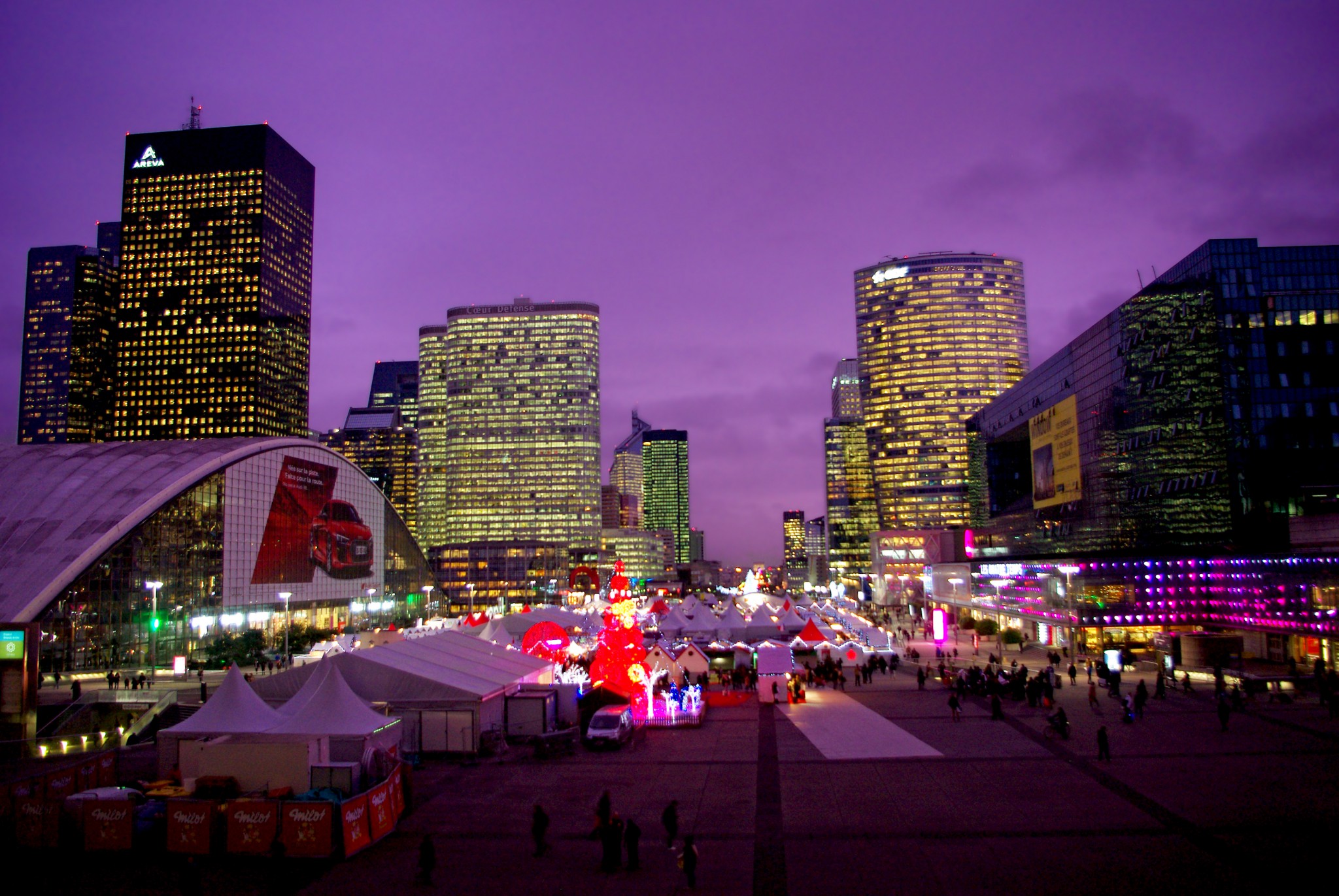 This is a surprising Christmas market which may quite frankly puzzled a number of first-time visitors as it seems so out of the context, miles away from its Alsatian counterparts.
The village made up of marquees and chalets is arranged in a classic square formation with three aisles. It has been made famous for the red carpet on the ground.
The exhibitors offer a wide variety of choice: arts and crafts, local food produce (from Corsican sausages to raclette cheese and Alsatian gingerbread), mulled wine, games, wreaths, with visiting artisans and craftspeople from across France and even as far as Morocco, Tunisia, Kenya, Iran, China and Nepal.
Our recommendation is to visit La Défense at night time, when the lights of the skyscrapers' skyline add to the magic of the place. For a good view of the overall district climb to the top of the stairs leading to the Grande Arche. The place is often extremely windy so you won't want to stay there too long!
Metro and RER stations: La Défense Grande Arche (métro line 1, RER A, Tram 2)
---
Find out more!
---