The vast Parc de Boulogne Edmond de Rothschild is situated between the Bois de Boulogne and the River Seine in the commune of Boulogne-Billancourt. Not very well known by tourists, this wooded area not far from Paris also provides its visitors plenty of space to rest.
Parc de Boulogne Edmond de Rothschild
The domain was acquired by James de Rothschild, a young banker, in 1817 who decided to construct a Louis XIV-style chateau in 1856. Many famous people and celebrities of the time were invited to sumptuous receptions at the chateau: Chopin, Clemenceau… In 1886 his son Edmond inherited the domain. The vast park included:
an English garden created in 1860
a formal garden which disappears upon the construction of the A. Paré hospital
a Japanese garden created between 1900 and 1930.
the 'routin' area consisting of basins and rocks created in 1924.
The Germans and the Americans at the Liberation occupied the chateau and its domain during WW2. In 1974 the construction of the A13 motorway from Saint-Cloud to the Périphérique amputated the domain. The 15 hectares that had remained intact were opened to the public in 1982 when the municipality of Boulogne-Billancourt bought the estate. Since then, the chateau has been unoccupied and is in a decrepit state. In April 2016, it was announced that a new owner had bought the chateau and intended to renovate it.
The park has many remarkable trees, such as plane, lime, and birch trees…
The Big Pond
At the centre of the domain stretches a big pond (la pièce d'eau) decorated with a Japanese-style red bridge bordered by woods and vast lawns.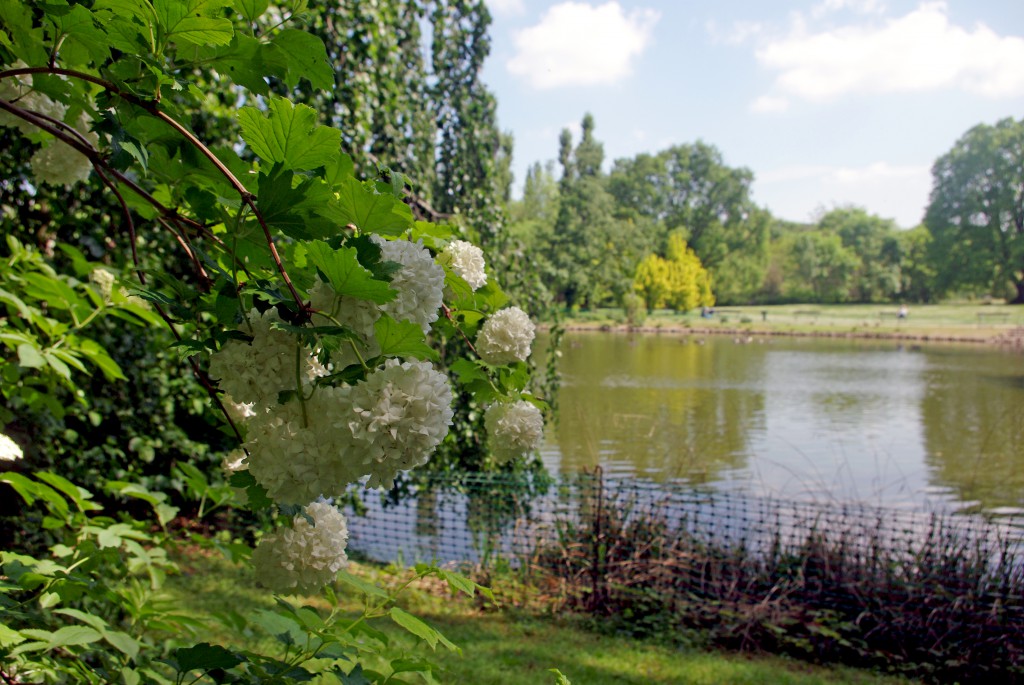 The Japanese Garden
The Japanese garden has changed very much since the beginning of the 20th century when it was created. Nevertheless, it is still a quiet, romantic and shady area of the park.
The Routin
The Routin area is a series of basins and little rock formations, making you feel like being in places such as the Vosges mountains.
Wildlife at the Parc de Boulogne
These are some of the wildlife we encountered during our walk across the domain: ducks, juvenile coypus ('ragondin' in French, which is a semi-aquatic rodent), terrapins, pikes…
Practical information