You would hardly notice them. The tall metallic cases that are standing on the Paris pavements used to be found across the city at the beginning of the 20th century. There are heritage of past now closed when 80,000 horses were used for transportation in Paris. Only 5 of these sand boxes in Paris have been miraculously kept intact… and I'm telling you on this post where to find them!
---
What were the sand boxes in Paris used for?
The sand boxes were placed on the Parisian pavements at the end of the 19th century. At that time, winter sanding was used when the streets were icy or covered with snow.
Apart from the snow and ice, it was the waste from horses pulling carts, cabs and omnibuses that made the streets particularly slippery. The sand was then used to soak up the horses' urine before being swept away.
To make it easier to road menders (les cantonniers municipaux), the municipality of Paris placed approximately 30 sand boxes across the city. The workers drew sand from a little hatch at the base of the box.
But the use of sand was not without disadvantage. The causeways were left dirty when snow and ice were melting and the sand obstructed the sewers. Gradually the sand was replaced by salt and the tall metallic sand boxes in Paris became obsolete.
Draw closer to the sand boxes. You will feel a soft breeze. In fact the cases have since been converted into ventilation shafts for underground changing rooms used by the road menders. A cue indicates the unexpected use of the case… check out around you for the closest stairs that lead down to the cloakroom!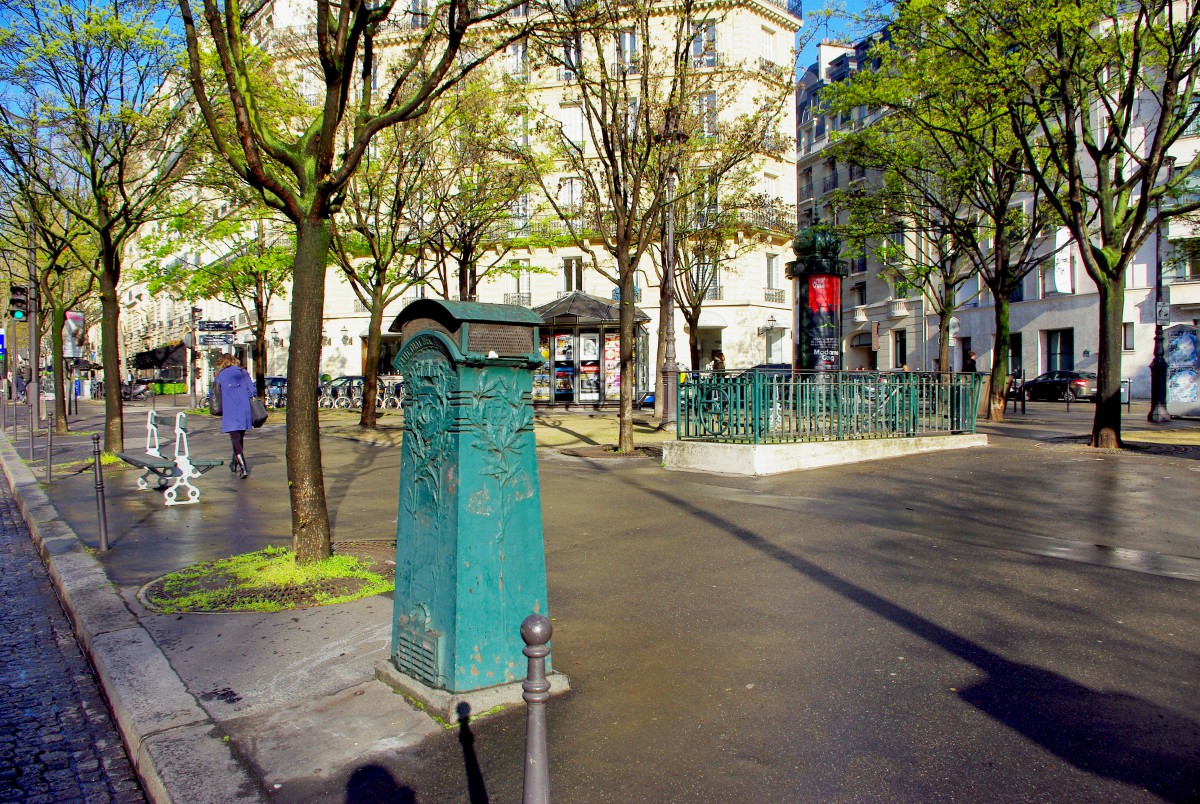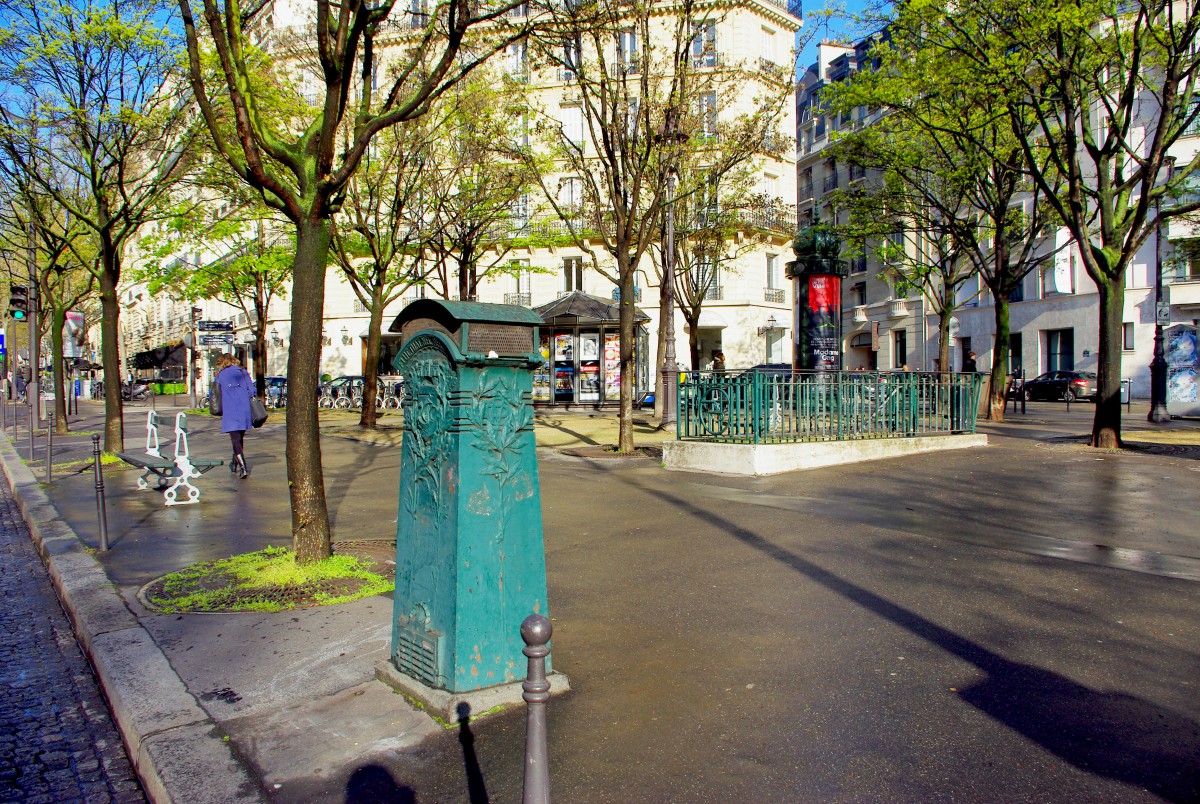 ---
A little description of the sand boxes in Paris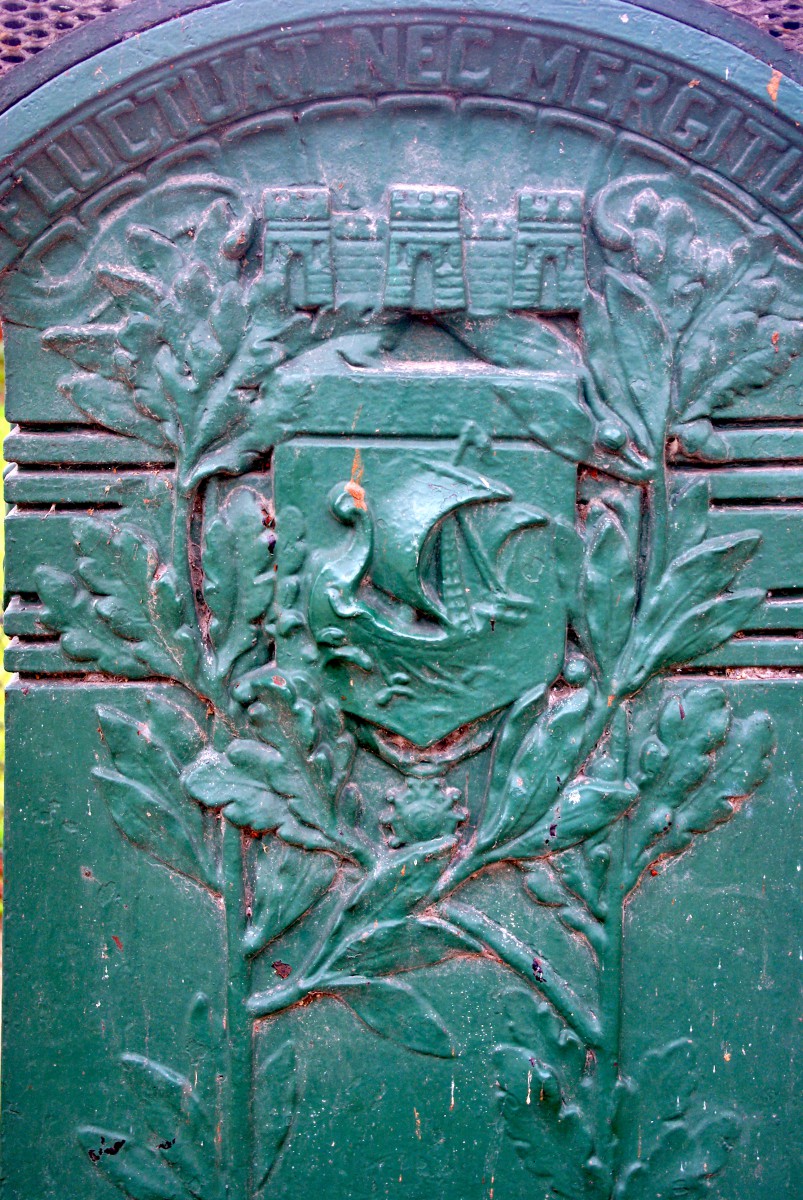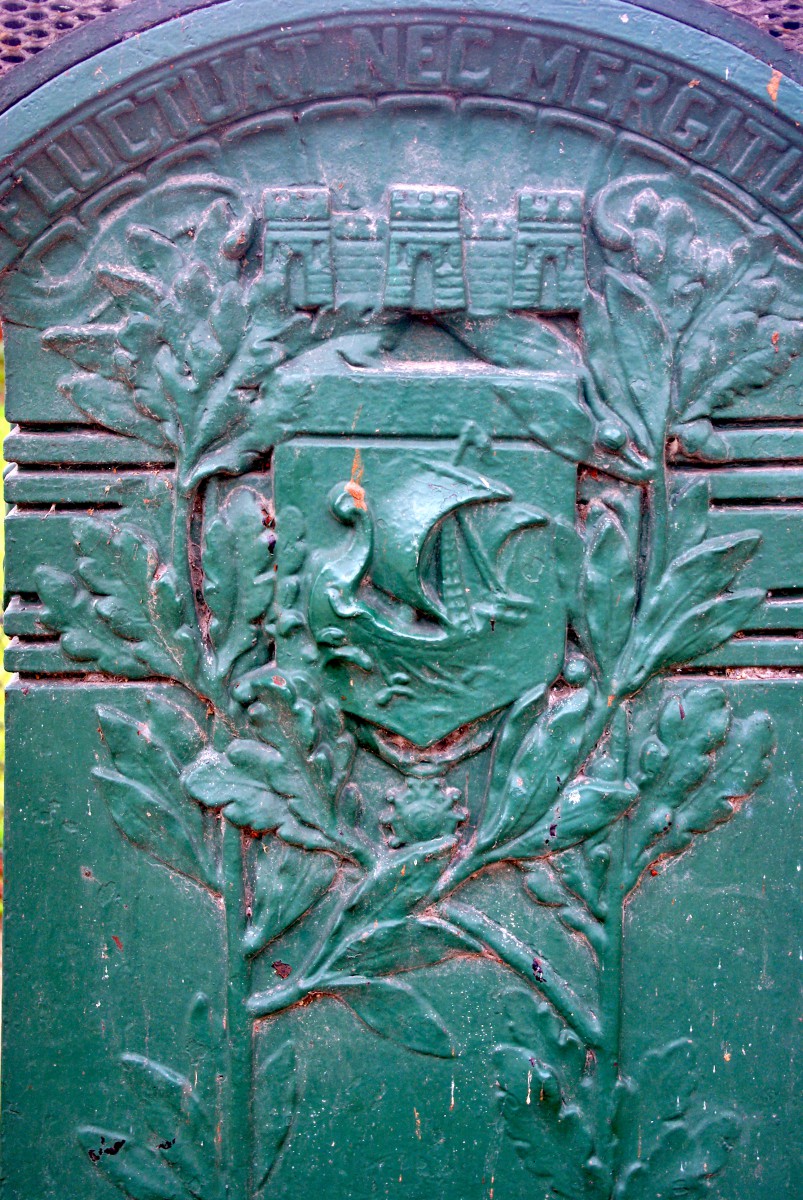 The Art Nouveau decorative motifs suggest that the cases were designed between 1901 and 1919.
The cast-iron cases measure 1.50m to 1.70m high. They are made up of a truncated cone of rectangular section and topped by a rounded cornice. It is decorated with motifs representing oak and laurel branches, the coat of arms and the motto of the City of Paris: "Fluctuat nec mergitur".
---
Where to find the 5 old sand boxes in Paris?
Only five specimen are still standing today out of 30 in the 1900s. Here are the locations of the 5 remaining sand boxes in Paris:
22 avenue de Saxe (7th arrt). This specimen is the tallest at 1.70m high.
41 avenue Gabriel (8th arrt)
2 place de la Reine-Astrid (8th arrt)
12 avenue de Friedland, Place Georges Guillaumin (8th arrt)
39 avenue Trudaine (9th arrt)
Like me, you'll probably find them not being well-maintained. This is a shame considering their historic part as street furniture of Paris.
[wpgmza id="23″]
---
Read more about the sand boxes in Paris on these websites/blogs:
Did you find what you read interesting? If so, please do share this article on Facebook or twitter!
Inspired? Pin it for later:
---