One of the most elegant and classic French towns, Nancy in Lorraine has an exceptional architectural ensemble from the 18th century which includes three beautiful squares and a medieval district that includes some of the finest churches in the region.
About the Lorraine city of Nancy
The architectural ensemble from the 18th century has been listed by UNESCO since 1983 and includes: Place Stanislas, Place de la Carrière and Place d'Alliance. Nearby is the restful Pépinière Park and the cathedral. The Old Town of Nancy, founded in the 11th century, has revealed itself to be a significant asset amongst visitors and amateur students of arts, with its narrow streets and the Ducal Palace. On your visit to the Lorraine city, don't forget the city's rich museums (Fine Arts, History of Lorraine, …) and Art Nouveau buildings designed by the "School of Nancy".
How to get there
By car
Nancy is easily reached by car from Paris, Lyon, Belgium and Germany through the network of reliable motorways crossing Lorraine from West to East and North to South.
From Paris, take the N4 which is mostly a dual-carriage-way. Belgium and Germany are not far away either thanks to the A31 and the A4.
By air
If you travel from Australia or America, take a flight to Paris Charles de Gaulle, Frankfurt or Luxembourg airports and rent a car from there! The closest international airport is actually Luxembourg, some 100 km away from Nancy by motorway.
The TGV from Paris-Gare de l'Est take only 1.30 hours and links the Lorraine head city without any stops along its way.
Where to stay
This map will help you find your accommodation in town according to location and prices:


Inspired? Pin it for later!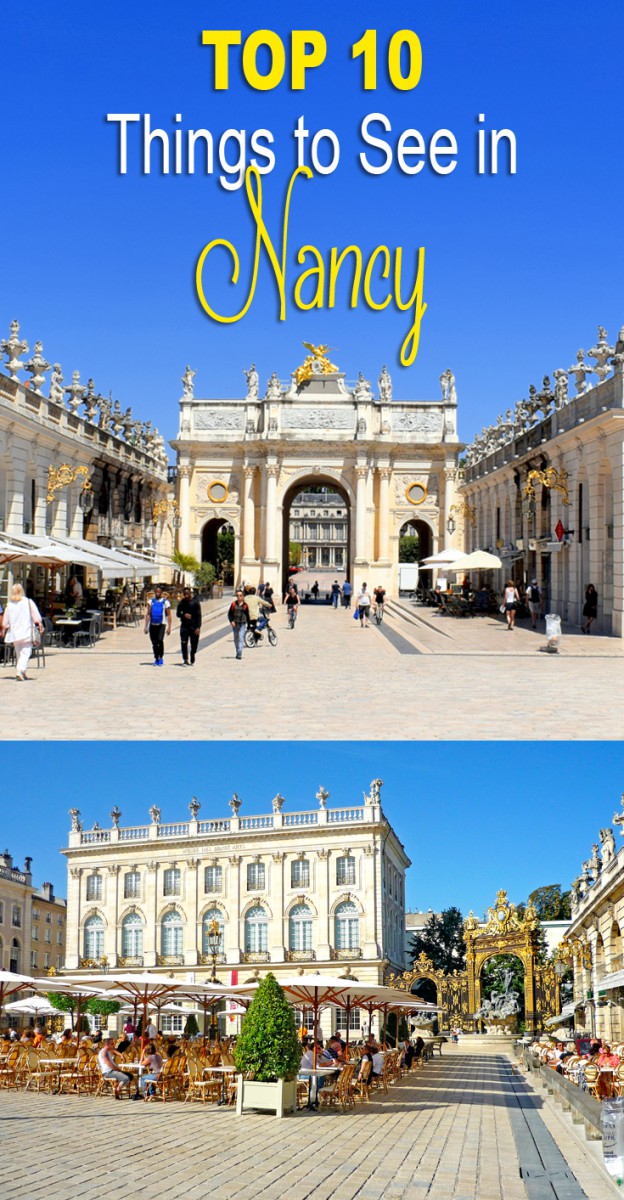 Click here to reach the Tourist board of Nancy.
Have you been to Nancy? Leave a comment about your visit below!