Morbier – a washed rind cheese from the Franche-Comté region.
Morbier is a raw cow's milk cheese made from uncooked pressed scalded curds.
The fat content is at least 45%.
---
Origins of Morbier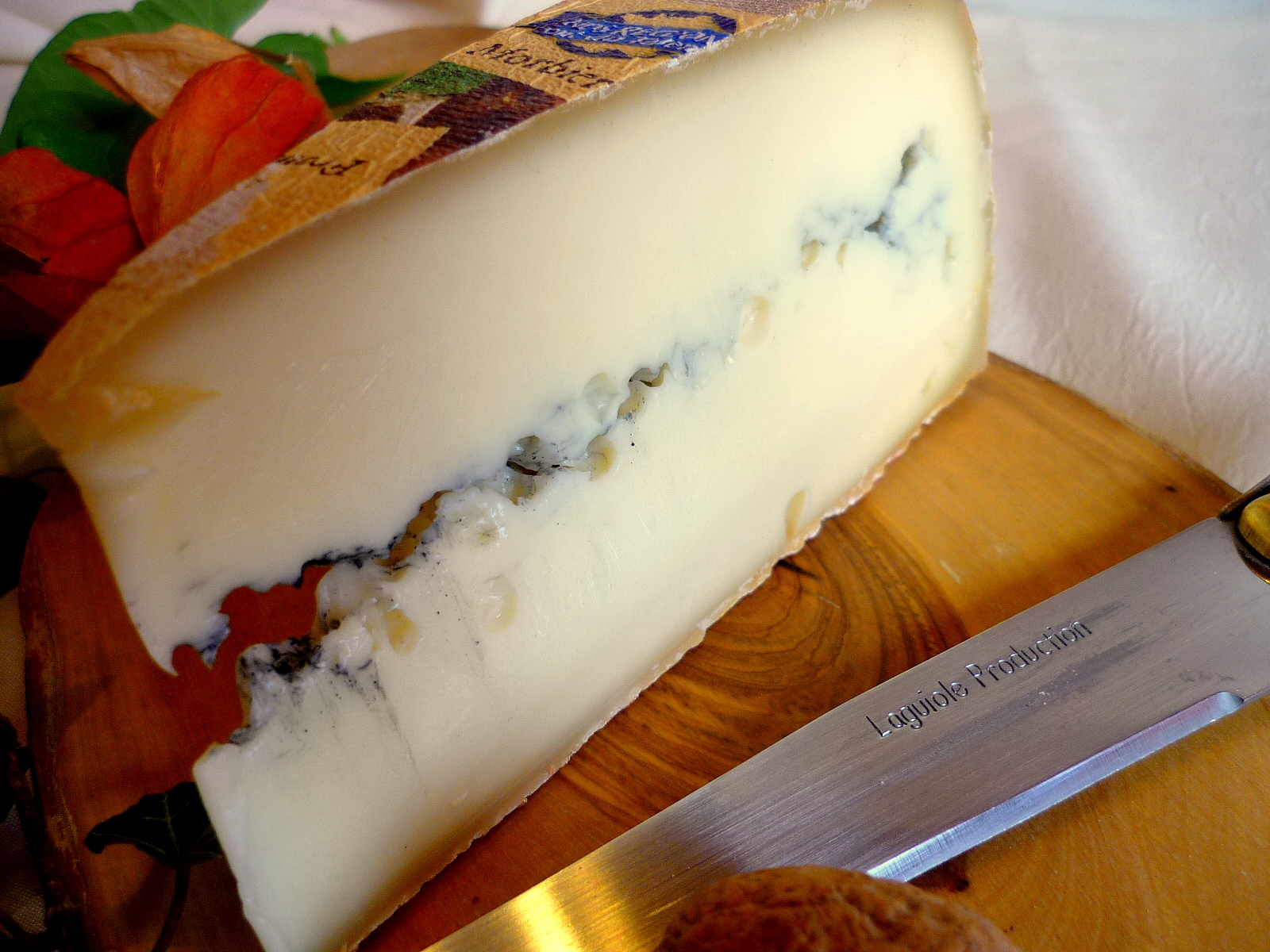 Morbier has its origins in the farms and cooperatives of the Doubs and the Jura. In winter, when farmers from Franche-Comté did not have enough milk to make big rounds of Comté, they curdled the morning milk and covered it with soot to protect it. They added the curdled milk from the evening milking and thus produced a little cheese with a black furrow. It was finally named Morbier at the end of the 19th Century.
---
Morbier production area
Morbier's AOC area has a flora typical of Franche-Comté and includes:
the Doubs département
the Jura département
Some bordering districts of the Saône-et-Loire and the Ain départements
---
The production of Morbier
The milk comes from Montbéliard cows and is used raw immediately after the milking. The horizontal and central black furrow comes exclusively from covering one side with vegetable soot before the cheese is being pressed. Affinage takes at least 45 days. The rind is obtained by rubbing the cheese with salt water.
---
Selection and tasting of Morbier
The cheese is a flat round of 30-40 cm in diameter, 5-8 cm in height and weighing 5-8 kg. Affinage takes at least 45 days.
Morbier can be served on a cheese platter at the end of a meal. It can also be easily used for cooking.
It complements the wines from its terroir (red or white Arbois and "yellow wine" from the Jura).
Morbier received the 'appellation d'origine contrôlée' label in 2000.
---