The Matefaim Lyonnais looks a lot like a cross between a normal cake and a traditional crêpe. As with most specialties originating from Lyon, it is a rich taste. Its name refers to an expression from the "Parler Lyonnais" dialect, "Mater la faim" which means "suppressing the appetite".
---
Typically, a Matefaim is made of apples, but you can also have pear or potato Matefaim, which makes it even richer! Originally, the Matefaim would have been a potato dish that was eaten by farmers requiring a substantial meal in the morning to help them endure their daily labour.
The Matefaim has since evolved into a thick crêpe made of flour, eggs and water and can be a sweet or savoury dish depending on your tastes. For a savoury Matefaim add a cheese of your choice to the mixture or alternatively add any combination of milk, sugar and fruit for a sweet version!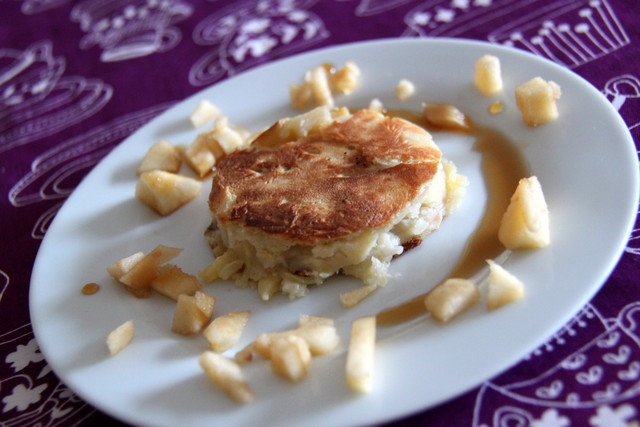 ---
Ingredients
200g of flour

2 eggs
100g of caster sugar
250mL of milk
4 apples
50 mL of oil
3 soup-spoons of pear alcohol (optional)
A pinch of salt
---
Method
In a salad bowl, blend the eggs, half of the sugar and a pinch of salt together using a whisk. – Add the flour and about half of the oil and whisk again.
Add the milk cold and, if you want to, three soup-spoons of pear alcohol!
Stir hard until the mixture is smooth (no lumps!).
Set aside for about two hours.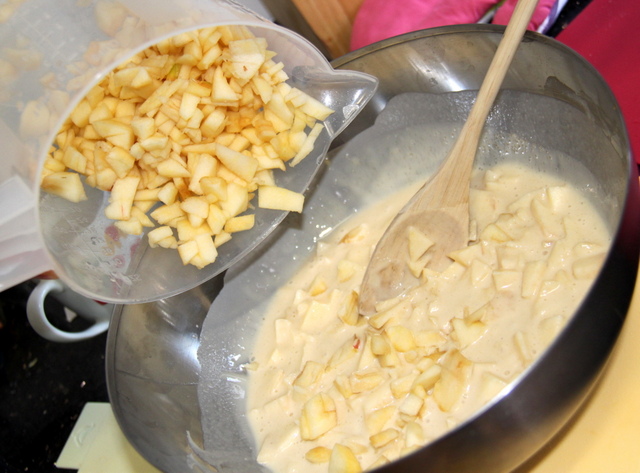 Peel and core the apples and grate them. Then, add the remaining sugar. Add this to the set pastry and stir.
In a large frying pan, add the remaining oil. When the oil is hot, pour the entire mix into the pan.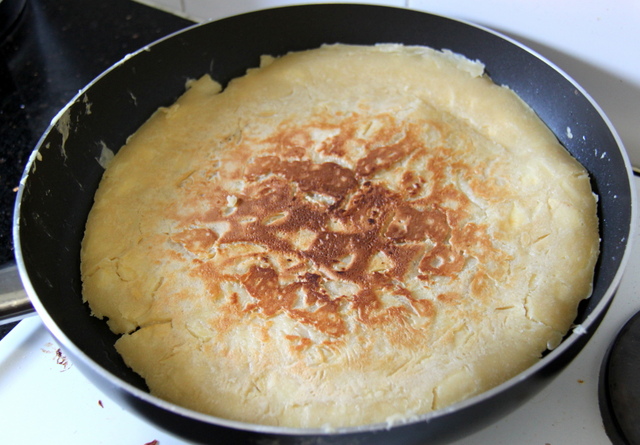 It needs to cook for about half an hour on a low heat, turning every five to ten minutes… just like a big crêpe!
---