This is one of the most typical markets in the Savoy region. Three times a week, the arcaded streets of the old town, paved and coloured, welcome the stalls of merchants and producers of local products. In this article, I invite you to follow me for a stroll and discovery of the market in Annecy.
[lwptoc]
The market in Annecy in the Venice of the Alps
It is certainly the most typical of all the markets in Annecy. And this picturesque market has become an attraction in itself!
Every Sunday, Tuesday and Friday morning, from 7 am to 1 pm, the merchants' stalls take over the old arcaded streets of the historic centre.
On Tuesdays, the market is exclusively for foodstuffs and features local products.
On Fridays and Sundays, it expands to include textile and manufactured goods stalls.
It's incredible when you think that this market is an old tradition that has been perpetuated until today. In fact, already in the Middle Ages, foodstuffs produced in the countryside and mountains of the region were traded in the same arcaded streets. This is one of the reasons why this market is one of the most typical in the Savoy region.
Strollers and regulars of the Annecy market can enjoy a wide choice of local Savoyard products.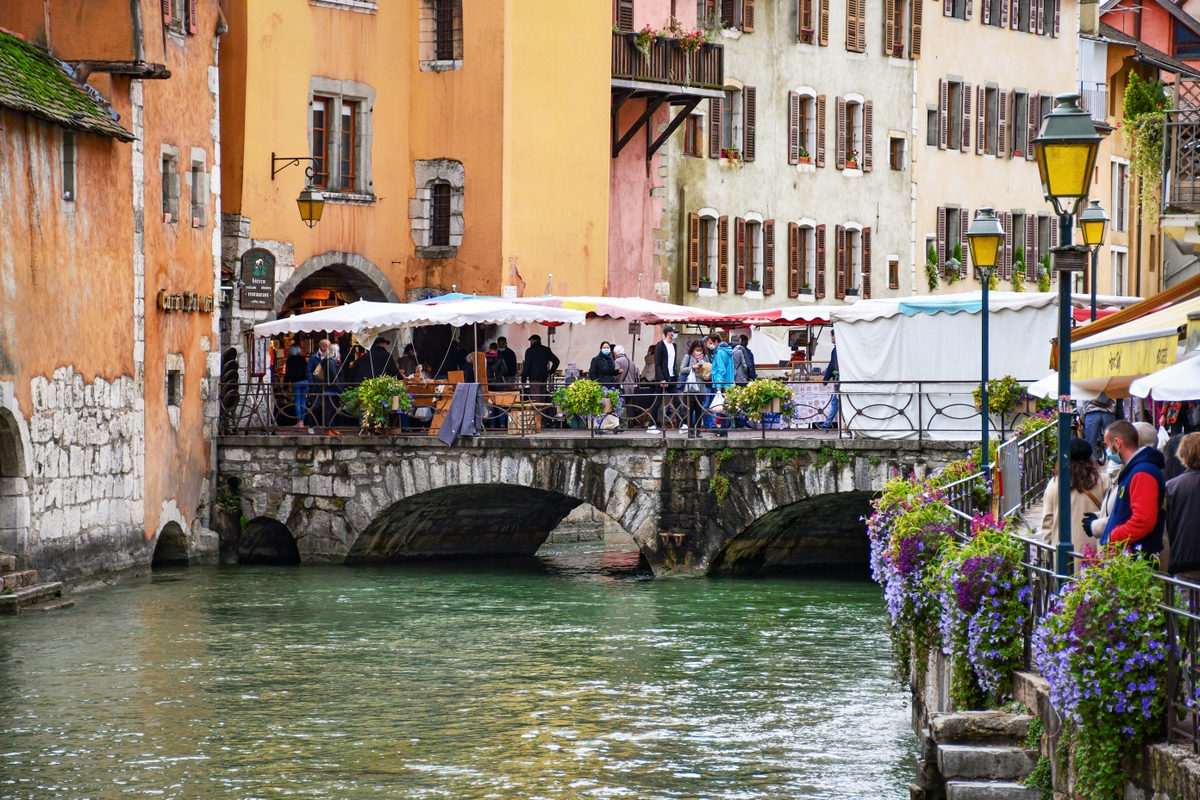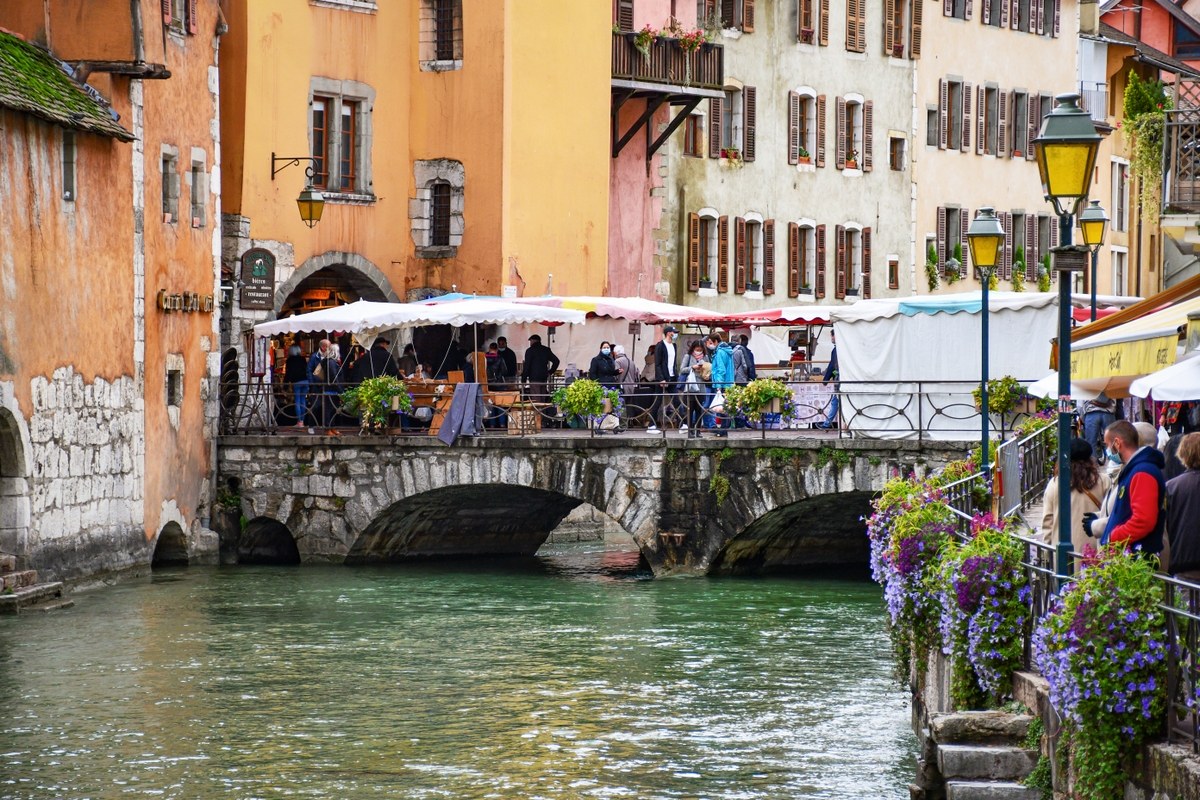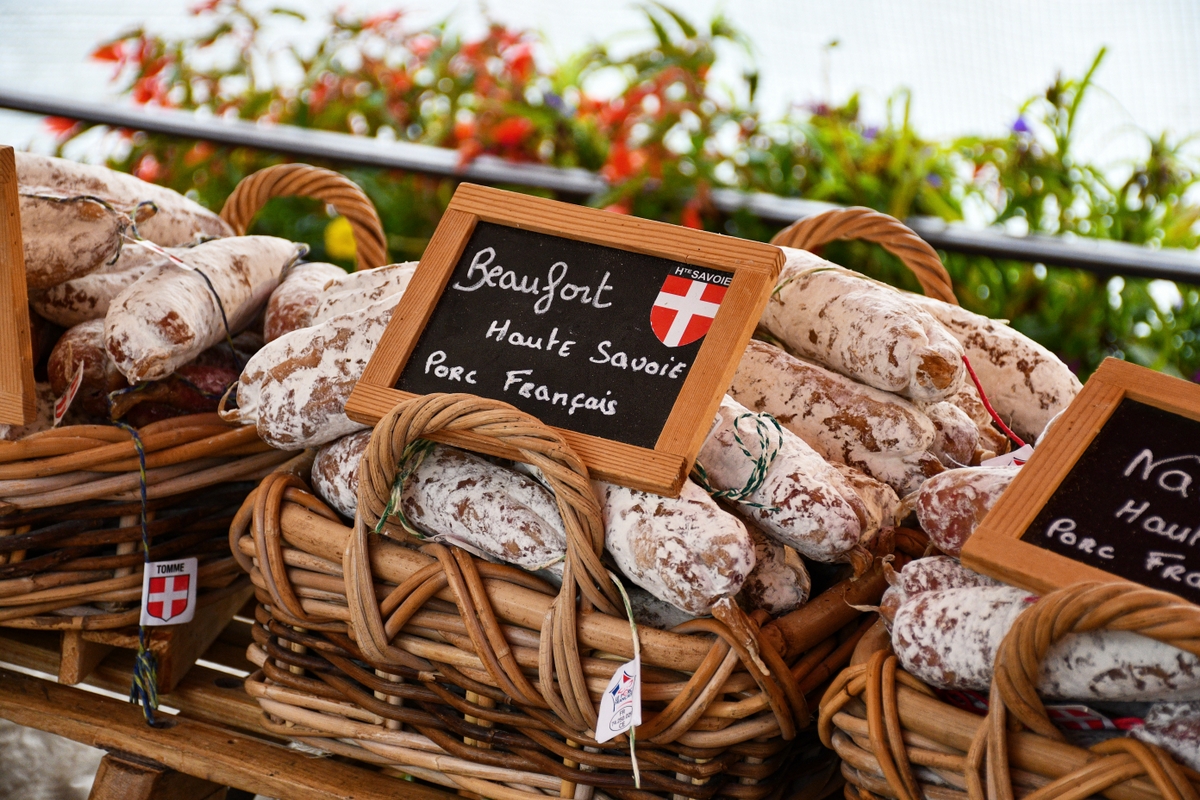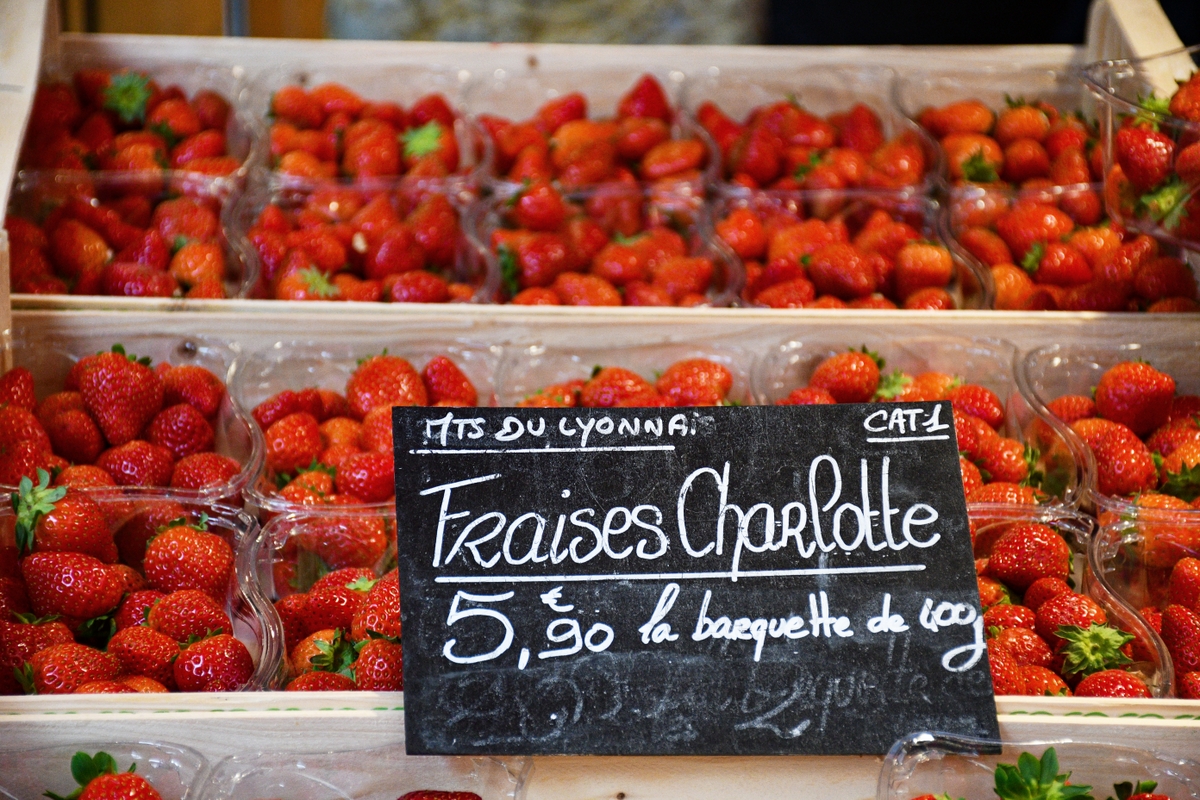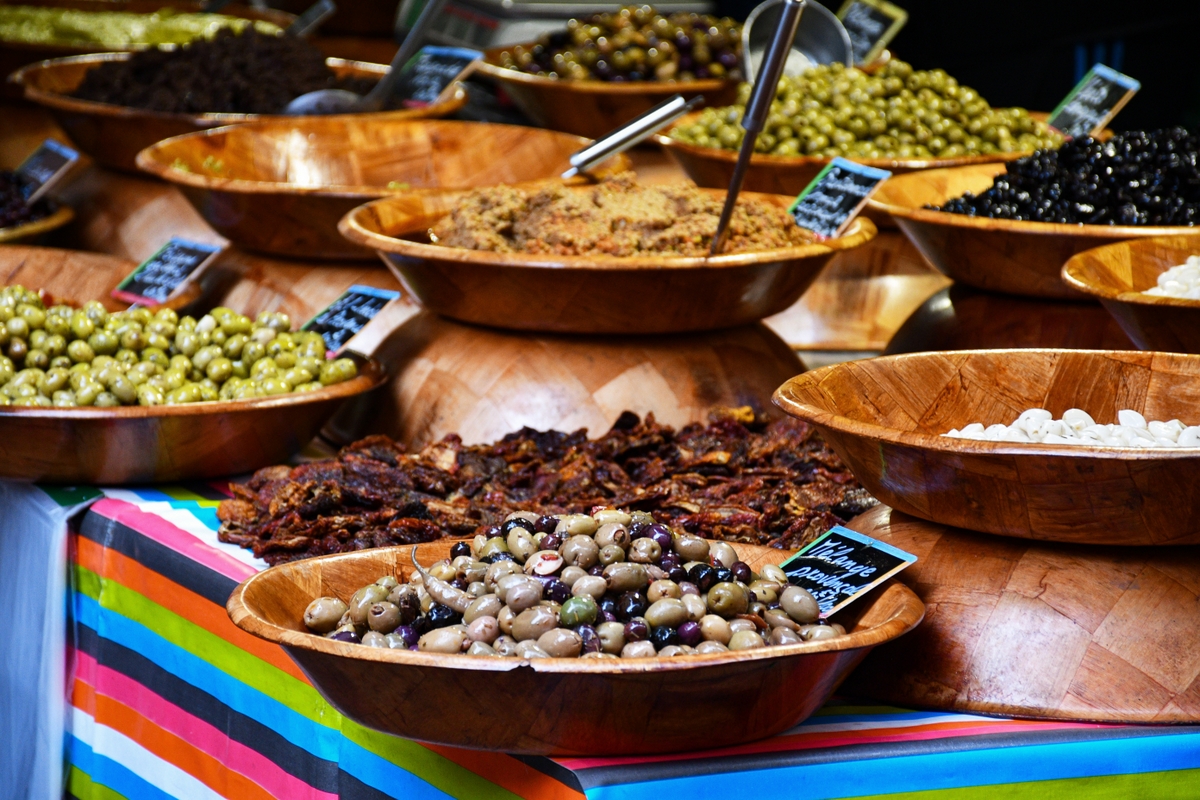 At the corner of an arcade, a good smell of sauerkraut fills the atmosphere. Yes, it was indeed Alsatian sauerkraut!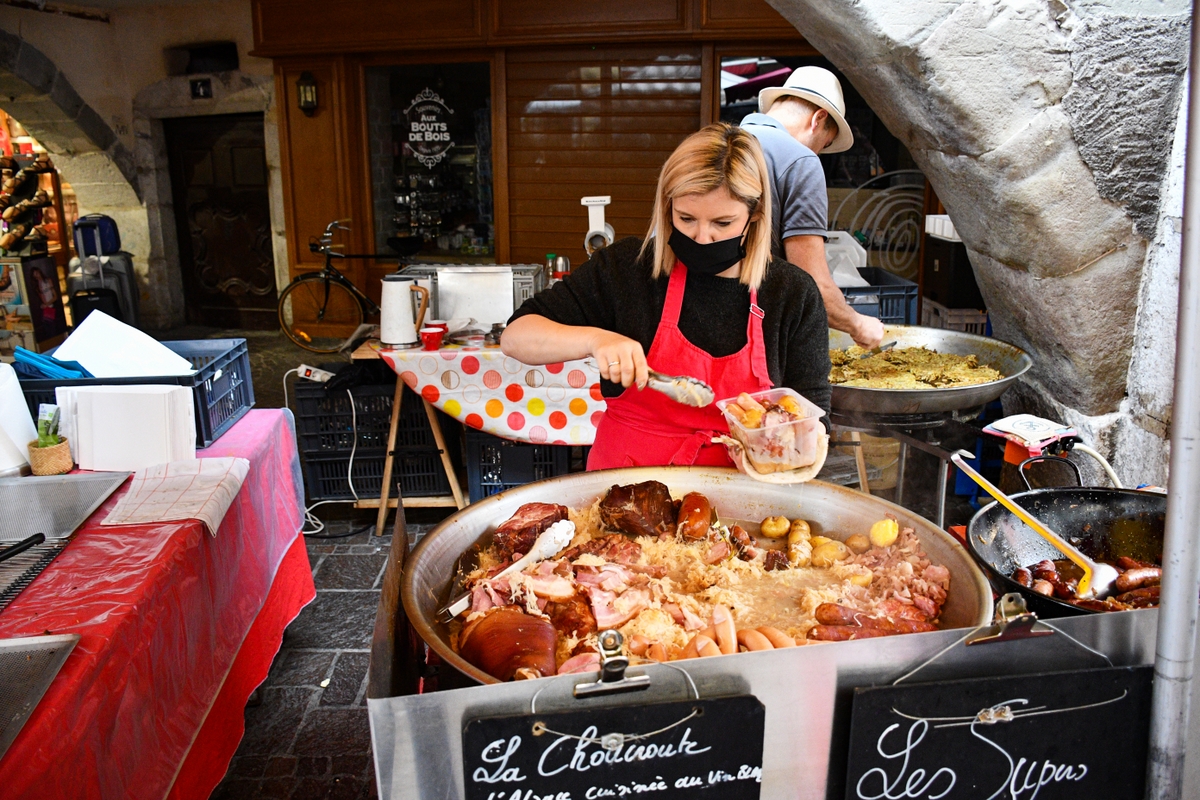 To know: there are several markets in Annecy and in the region (the list here).
---
Beyond the market in Annecy
Once you have finished strolling around the market in Annecy, you can continue your visit through the streets of the old town and along the lake.
Even under an overcast sky, the magic of the place works!
On the banks of the Thiou (the river that runs through the historic centre of Annecy) :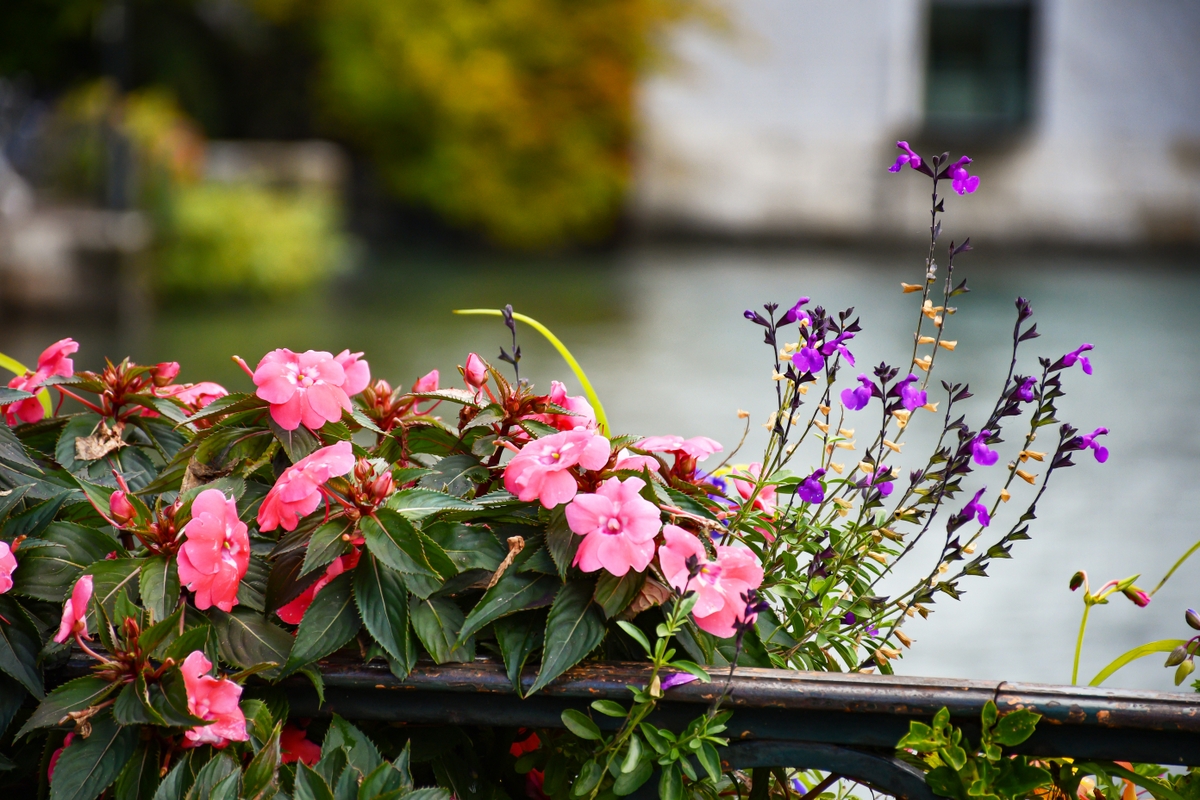 As the sky was overcast, I went back to the facades of the old Annecy. This way, we discover the Venice of the Alps from another angle:
A real "Venice" with a resolutely mountainous look!
Under a covered passageway, a nice shop offering local Savoyard products: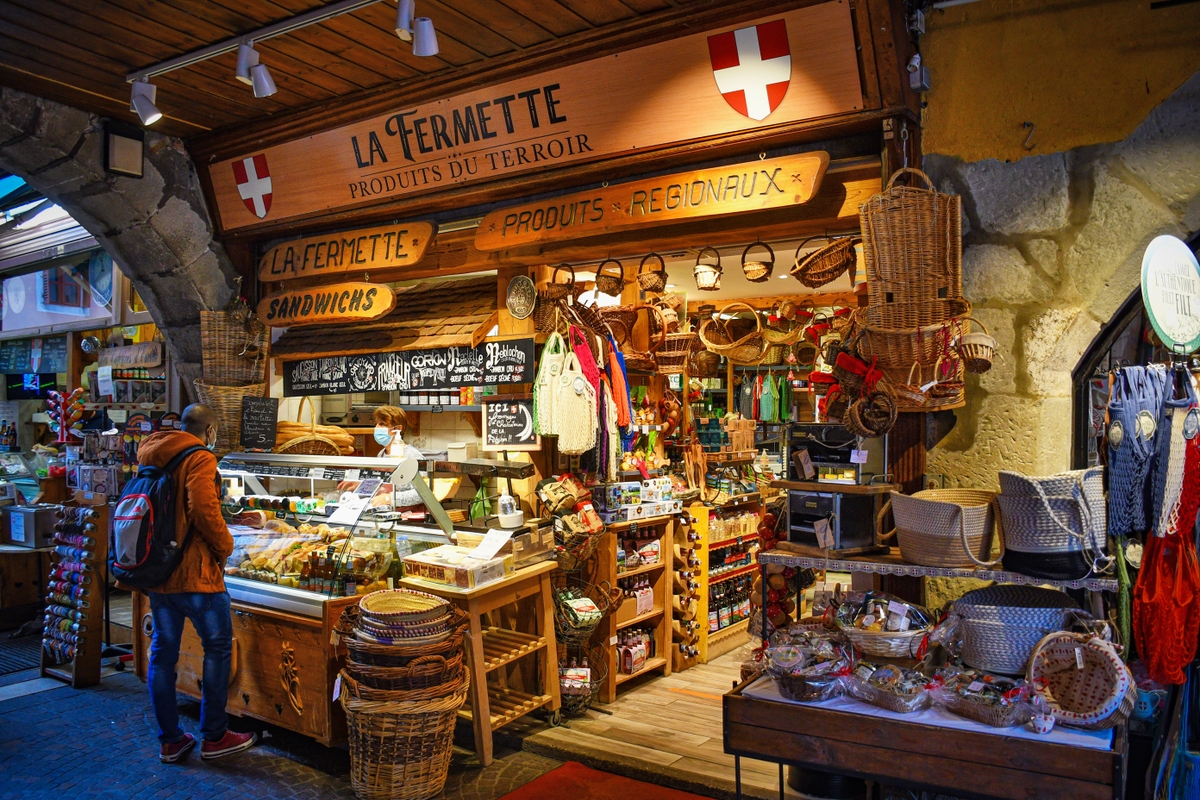 A ray of sunshine suddenly broke through as we reached the Imperial Park (and then I was naughty – I used photoshop to erase the big crane used to restore the Town Hall, mea-culpa!)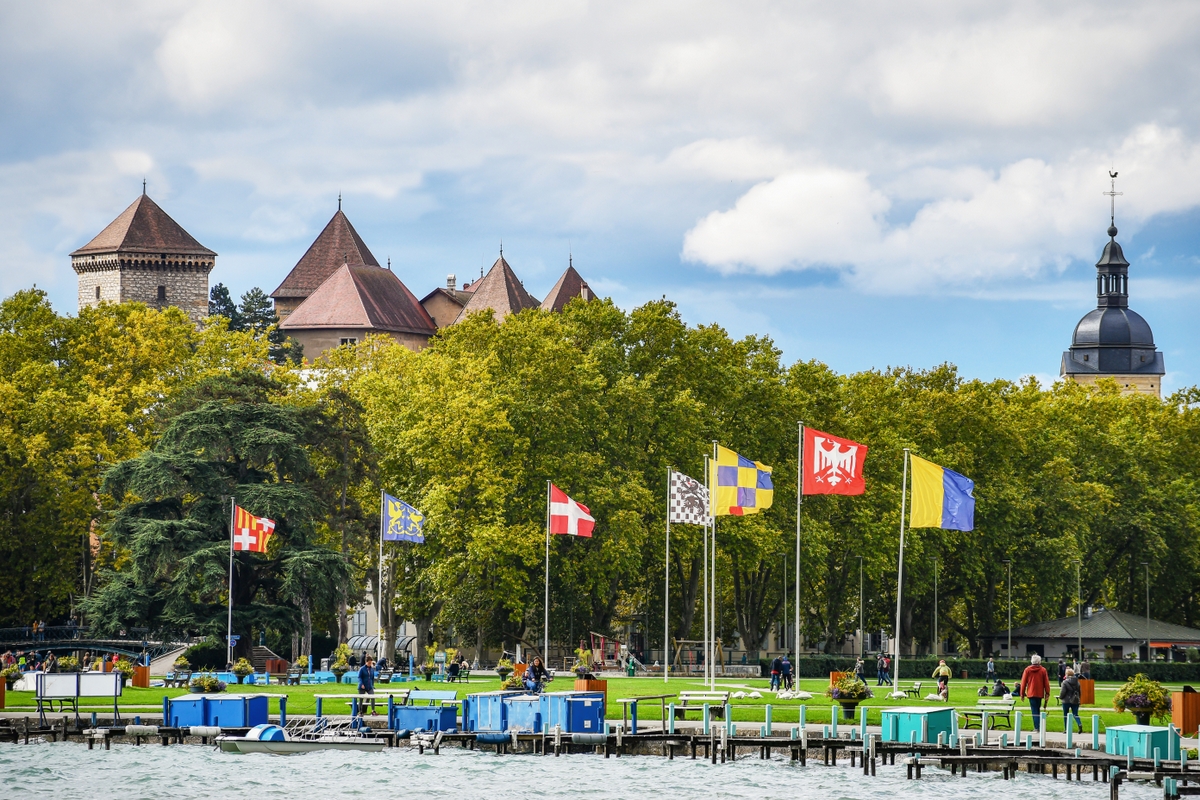 Lake Annecy under stormy weather :
Close-up on a flower in the Imperial Park :
Staying around Lake Annecy
Hotels are often fully booked during holidays and weekends. It is better to book your room as soon as possible! You may also prefer to stay in a gîte, a guest house or a campsite.
To plan your accommodation around Lake Annecy, click on this link to booking.com or browse the map below:
---
Around Lake Annecy: Practical information
Some practical advice to discover the sites around Lake Annecy:
Discover the old town of Annecy on the blog
Explore the Annecy Christmas market.
The list of markets in the Annecy area on the Tourist Office website (opening hours and locations).
Organise your accommodation in the Lake Annecy region here.

Visiting the region around Lake Annecy? Think of the following hashtags: #ilakeannecy – #annecymountains – #savoiemontblanc – #enfranceaussi – #frenchmoments
---