The Madeleine Church in the 8th arrondissement in Paris was designed as a temple to the glory of Napoleon's army. It is located at the end of Rue Royale which is part of a great perspective crossing the Place de la Concorde. The colonnaded church is echoed across River Seine by its counterpart: the Palais Bourbon.
---
http://www.youtube.com/watch?v=_CSh7Ml9o6c
The Madeleine Church strangely resembles a Roman temple and shares some similarities with the ancient 'Maison Carrée' in Nîmes. The church was built on the ground plan of a Greco-Roman temple with construction starting from 1764. It took much time to complete it, due to the troubled events of the French Revolution and the Napoleonic Era. Many projects vows to transform it as a parliament, a stock exchange or a public library. Emperor Napoleon designed the building in its present form to serve as a temple to the glory of his army. It was finally consecrated as a church in 1845.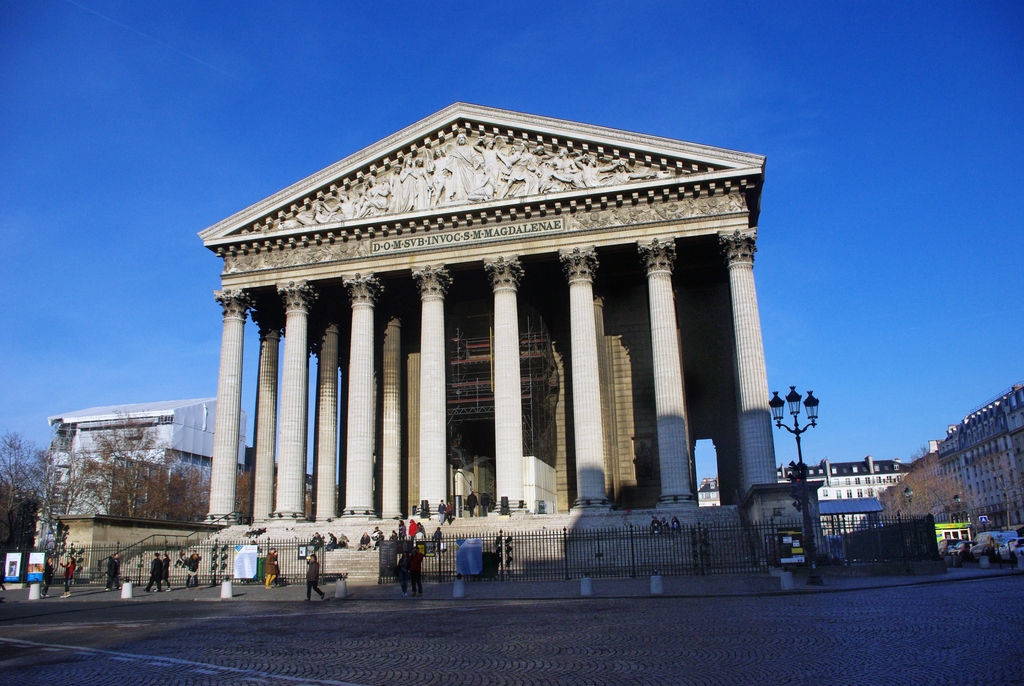 The building is encircled by fifty-two Corinthian columns, each 20 metres high. The pediment sculpture of the Last Judgement is by Lemaire, and the church's bronze doors bear reliefs representing the Ten Commandments.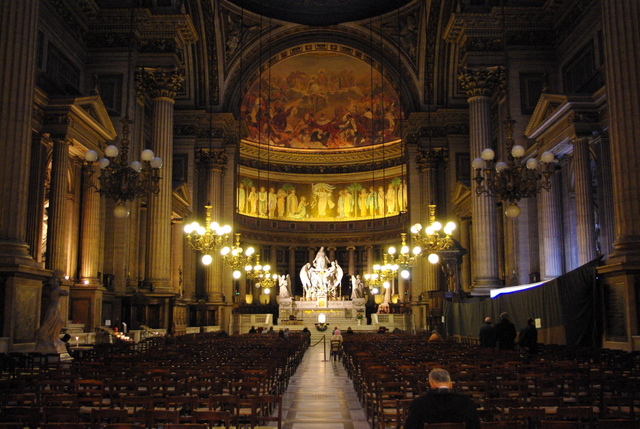 The inside of the church is composed of a single nave with three domes over wide arched bays, decorated with marble and gilt. Behind the high altar is a statue by Charles Marochetti entitled "Mary Magdalene ascending to Heaven" representing her being lifted up by angels. Above it, the half-dome is decorated by a fresco by Jules-Claude Ziegler called "The History of Christianity". It shows pro-eminent figures of the Christian faith with Napoleon in its centre.
Today the sanctuary is a Roman Catholic church dedicated to Mary Magdalene.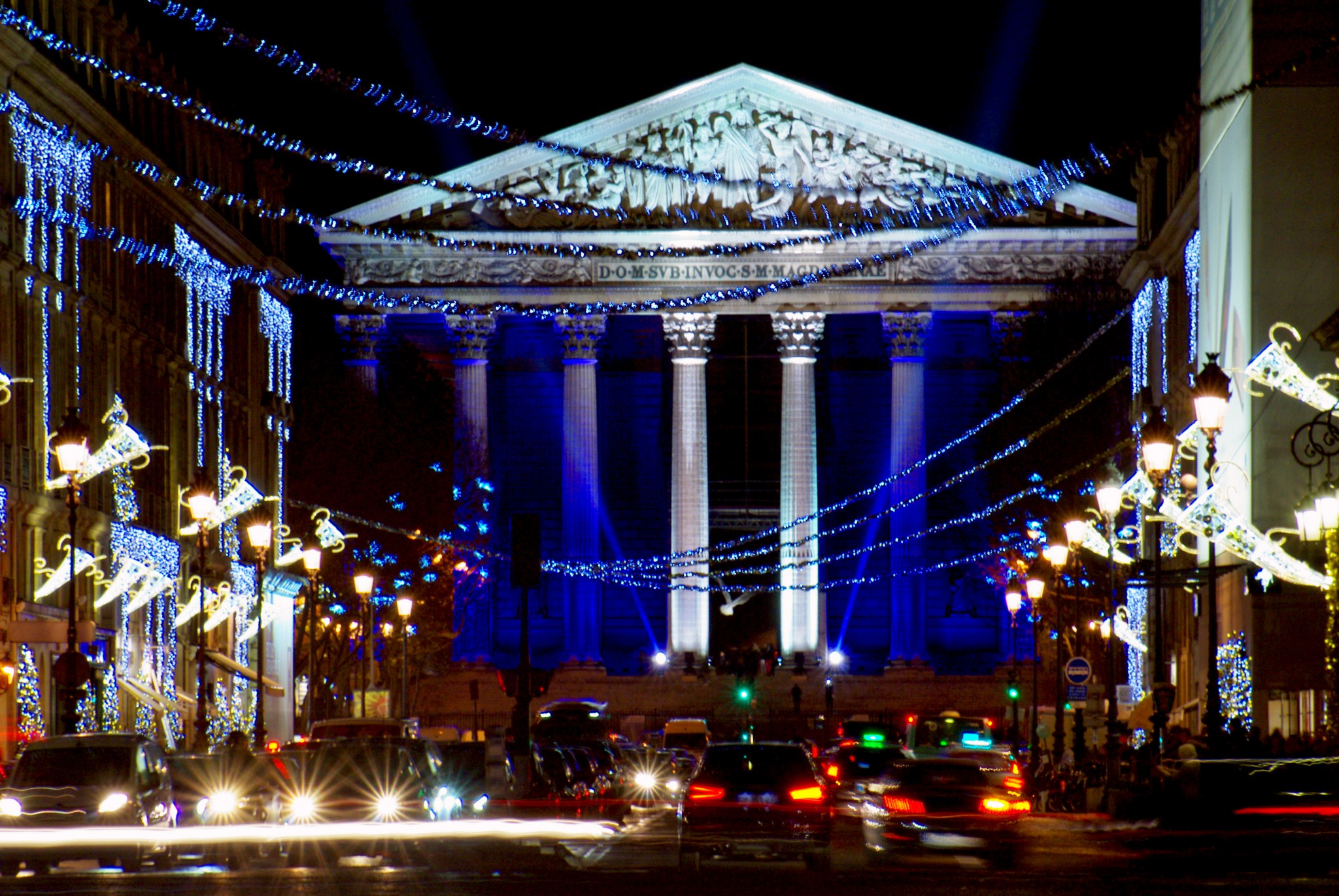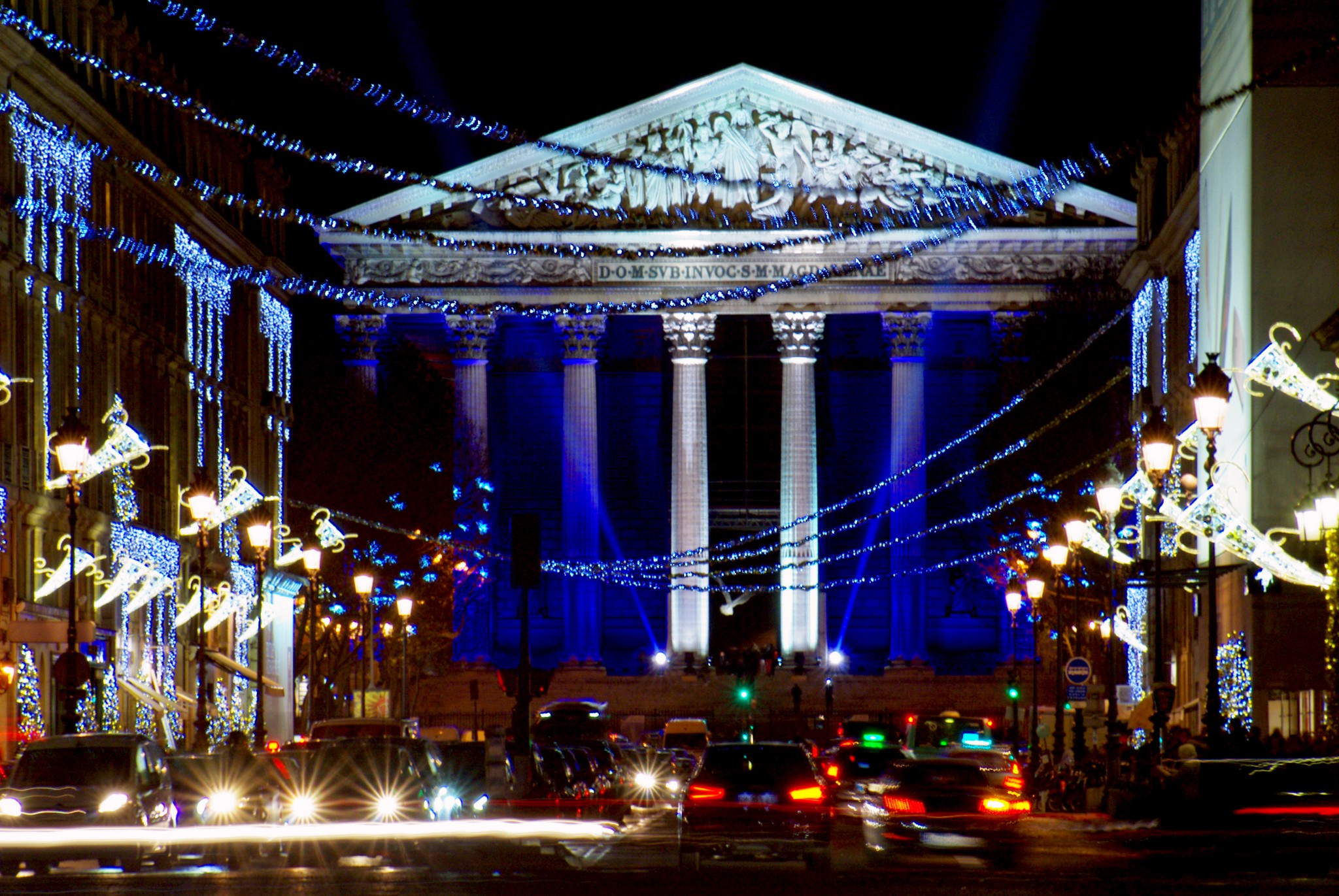 ---