On this sunny Sunday afternoon we decided to go to Paris and have a picnic in the Luxembourg Garden. During the season of Spring, every green shade lights up beautifully the garden. We posted below a few photos taken on this 10th May 2015… Exploring the Luxembourg Garden in the Spring is definitely a must-see when visiting Paris!
---
The Luxembourg Garden in the Spring
The Luxembourg Garden (in French: Jardin du Luxembourg) comprised mainly of formal gardens designed by Le Nôtre and a resting space in the English garden. The public park is situated in the 6th arrondissement between Saint-Germain-des-Prés and the Latin Quarter. Here are a few photos of the English garden and its multitude of spring flowers:
The formal garden is centred on the Renaissance palace of Luxembourg, seat of the French Senate. A quick look at the next two photos could mislead you – aren't we instead somewhere in Spain or Mexico?
Nope… this is Paris, no photo montage, no trickery. Palm trees can really grow in the French capital. Is this a sign of global warming?!
There is always a bird perched on the head of a statue… you can wait for long minutes before it flies away… didn't have time to wait so here you go:
The twin bell towers of St. Sulpice church. This close-up shot reveals that the towers are not identical.
Part of the park had been closed to the public as a movie was being filmed there that afternoon. Although not accessible, the magnificent Medici Fountain was fortunately visible from the main path. The pond and the monumental fountain date back to the 1630s when Maria de Medici Florentine commissioned its construction by engineer Thomas Francine. In 1863, Auguste Ottin decorated it with the addition of a group of three mythological characters:
"Polyphemus catching Galatea by surprise in the arms of Acis".
Find out more about the Luxembourg Garden.
---
English-French Vocabulary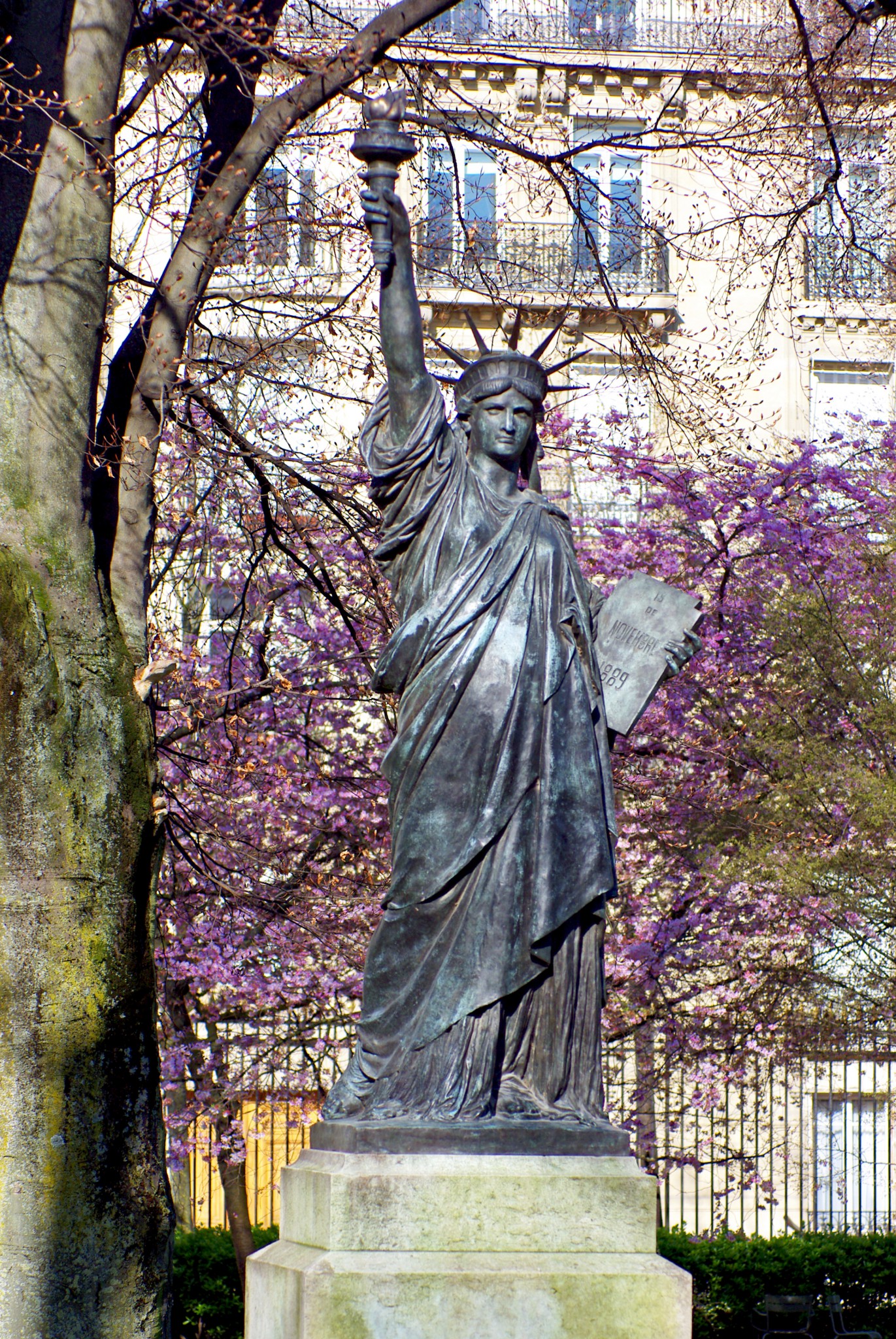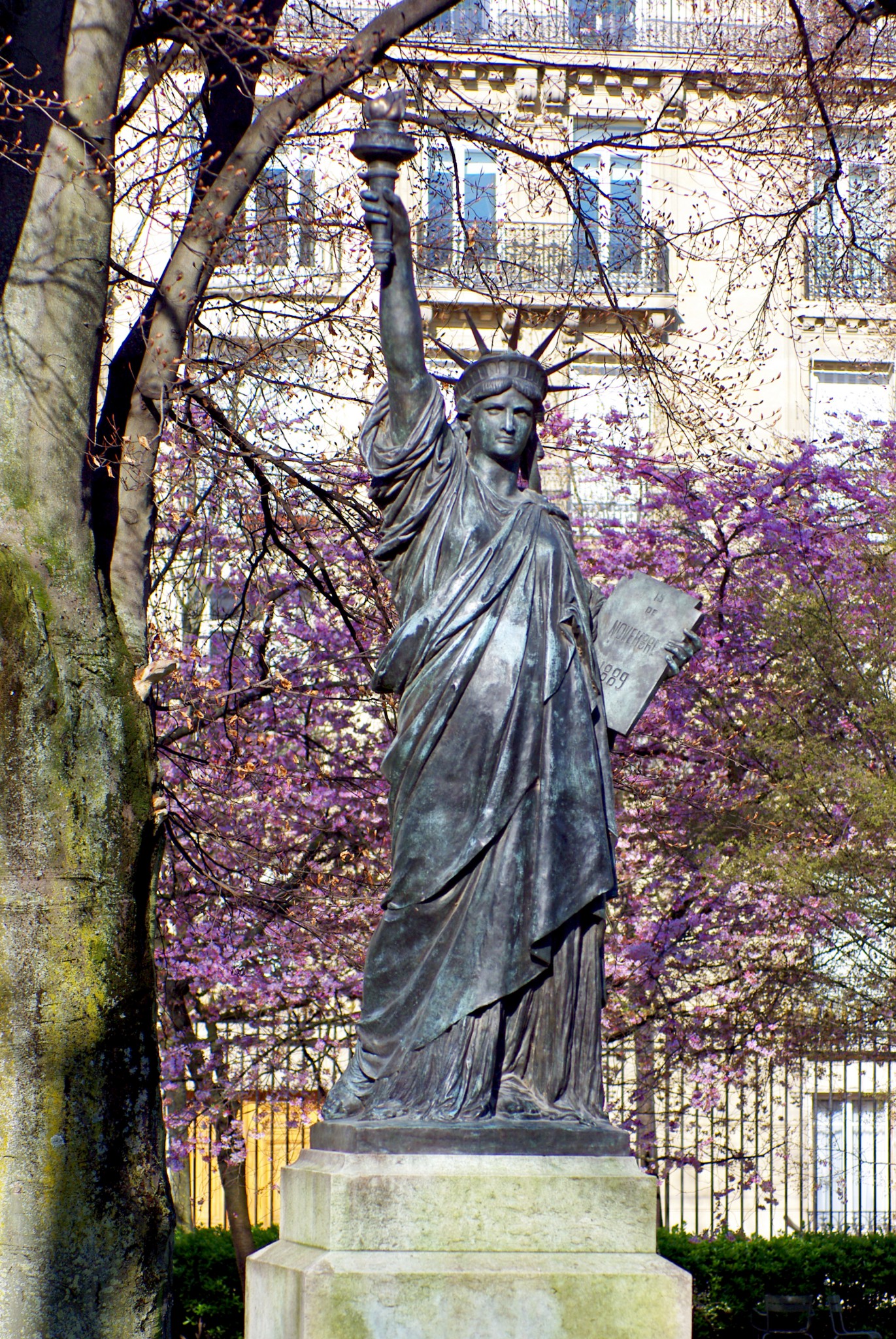 (f) for féminin, (m) for masculin and (v) for verbs
basin = bassin (m)
flower = fleur (f)
fountain = fontaine (f)
garden = jardin (m)
Left Bank = Rive Gauche (f)
monument = monument (m)
palace = palais (m)
park = parc (m)
Spring = printemps (m)
tree = arbre (m)
---