More than three hundred years ago, Louis XIV died in the Palace of Versailles at the end of a reign of 72 years and 110 days, the longest of any monarch in France. Louis XIV incarnates the absolute monarchy of the Ancien Régime. He is famous for having built the Palace of Versailles.
A short bio of Louis XIV, the Sun King
Birth and Childhood
Louis XIV, born Louis-Dieudonné, came into the world on September 5, 1638, at the Château-Neuf of Saint-Germain-en-Laye in France (now the Henri IV Pavilion near the "Château-Vieux"). He was the son of King Louis XIII and Queen Anne of Austria. His birth was eagerly anticipated as his father had reigned without a direct heir for many years. His admirers knew him as the Sun King (le Roi-Soleil).
Early Reign
Louis XIV ascended to the throne at four in 1643 upon his father's death. Due to his youth, his mother, Anne of Austria, acted as regent until he reached adulthood. During this time, royal power was weakened by court intrigues and rivalries.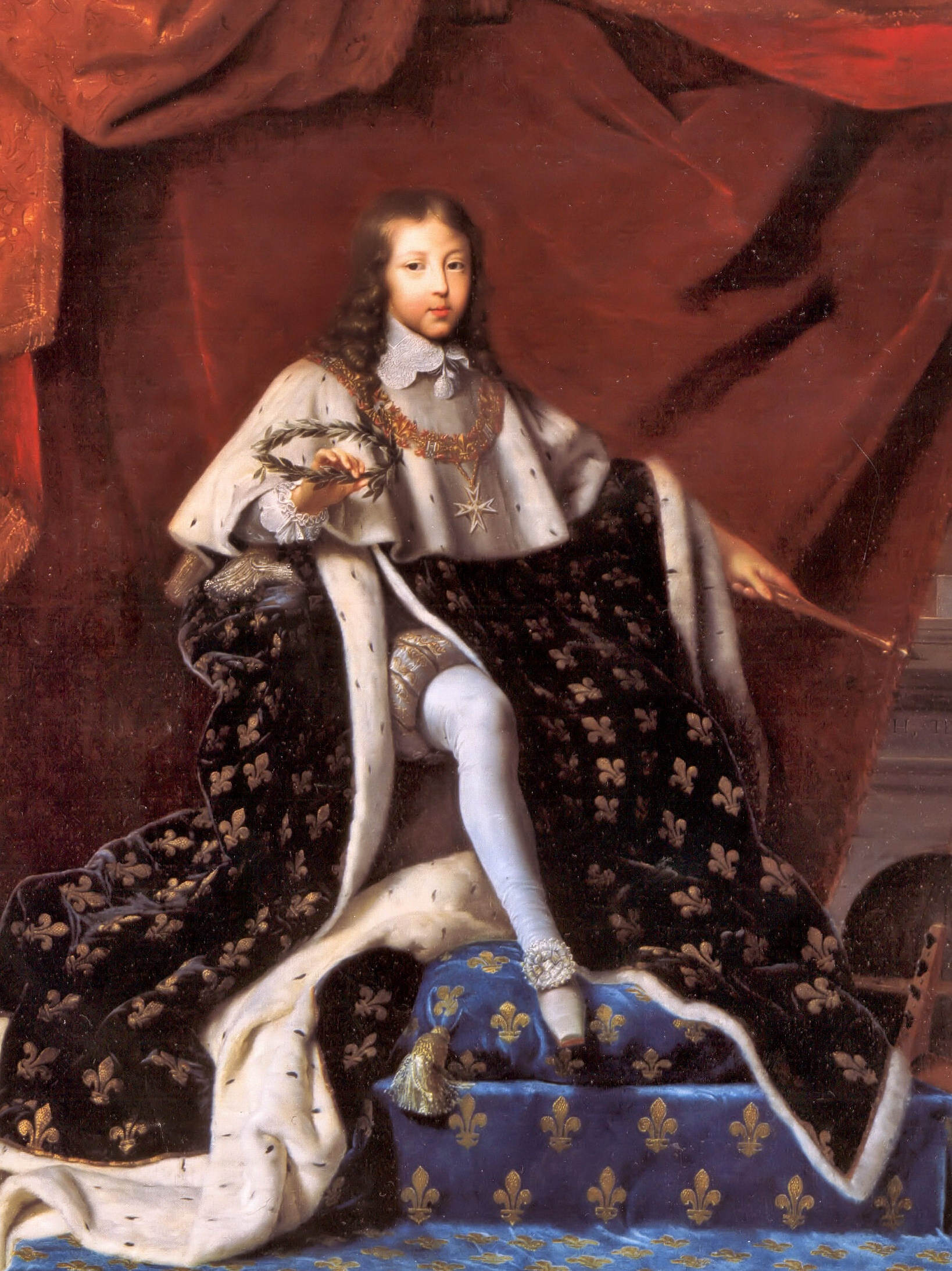 Consolidation of Power
When Louis XIV became king in his own right in 1661 at 22, he immediately began consolidating his authority. He appointed Jean-Baptiste Colbert as Controller-General of Finances and undertook economic reforms to strengthen France's economy. He also reorganized the kingdom's administration and bolstered the military.
Absolutism and "L'État, C'est Moi"
Louis XIV is famous for his policy of absolutism, symbolized by his declaration, "L'État, c'est moi" (I am the state). He significantly strengthened royal power, asserting that the king was God's representative on Earth and held absolute authority over the government and subjects of France.
As a monarch of the House of Bourbon, he ruled as King of France from 1643 until his death. Many considered his reign as 'the fullest of splendour and misery'. Indeed, in the 17th century, France was the leading European power.
"Like many another great man endowed with exceptional qualities, Louis XIV could have achieved tremendous and lasting benefits for his country and his people, but he allowed his great gifts to be subordinated to a selfish pride and vainglory which undermined his success, and which, after he had brought France to a high pitch of ascendancy, brought her to the verge of ruin, paved the way for the Revolution, and sealed the fate of her royalty."

(P.E. Smythe in 'A study of France and the French people').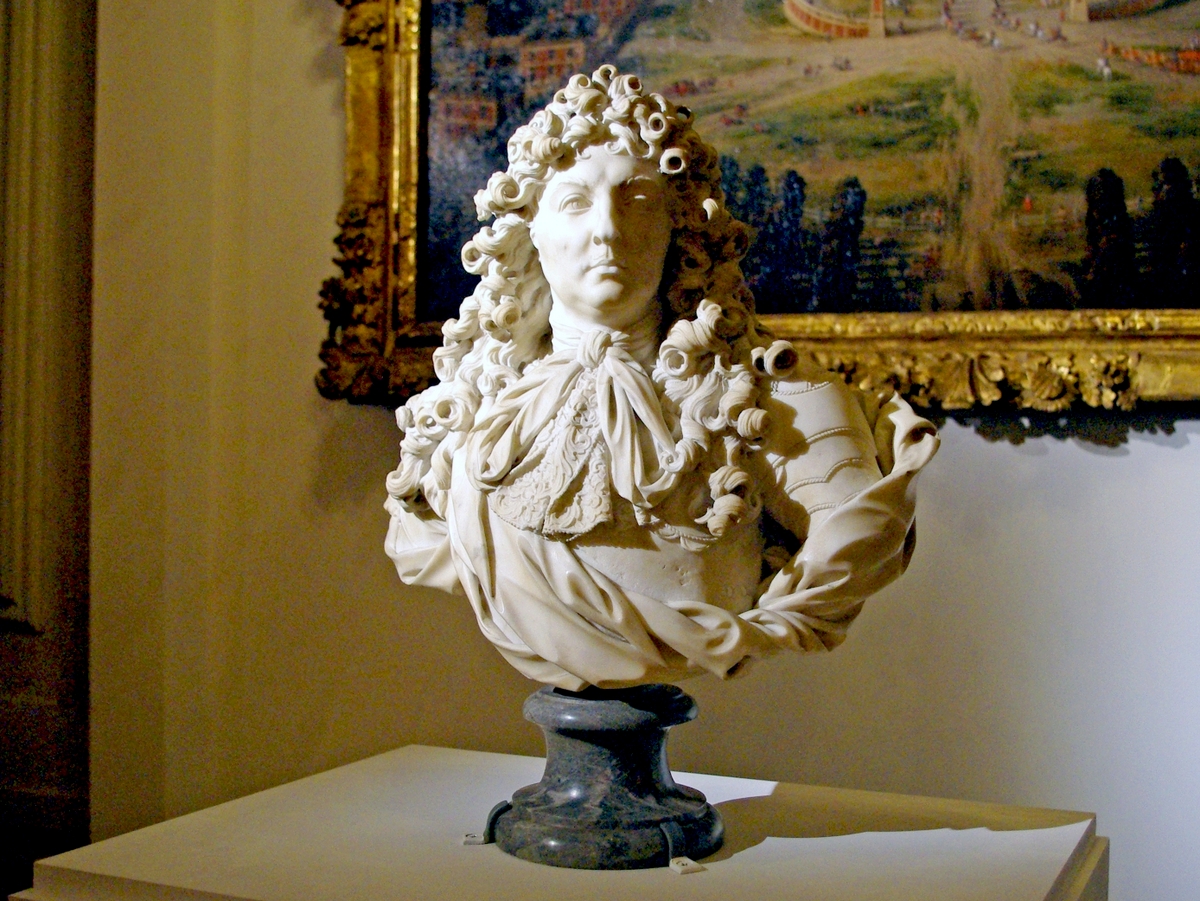 The great men of the king
Prominent men distinguished the reign of Louis XIV. They played military, financial and cultural roles, for instance:
Mazarin,
Condé,
Colbert,
Louvois,
Turenne,
Vauban,
Bossuet,
Corneille,
Boileau,
La Fontaine,
Le Brun,
Le Nôtre,
Lully
Le Vau,
Mansart,
Molière,
Racine,
Charles, and
Claude Perrault…
A great architectural legacy
His architectural legacy is best seen at the Palace of Versailles.
Louis XIV transformed the small hunting lodge at Versailles into the magnificent Palace of Versailles, which became the centre of royal power. He established his court there, surrounding the French nobility and court members in a way that allowed him to exert tight control over them. The construction and upkeep of Versailles cost a fortune, but it also symbolized the greatness of France and the king.
Louis commissioned other grand monuments such as:
the Hôtel des Invalides and its golden dome (1679),
the East wing of the Louvre,
and the Canal du Midi (1681) between the Atlantic and Mediterranean Sea.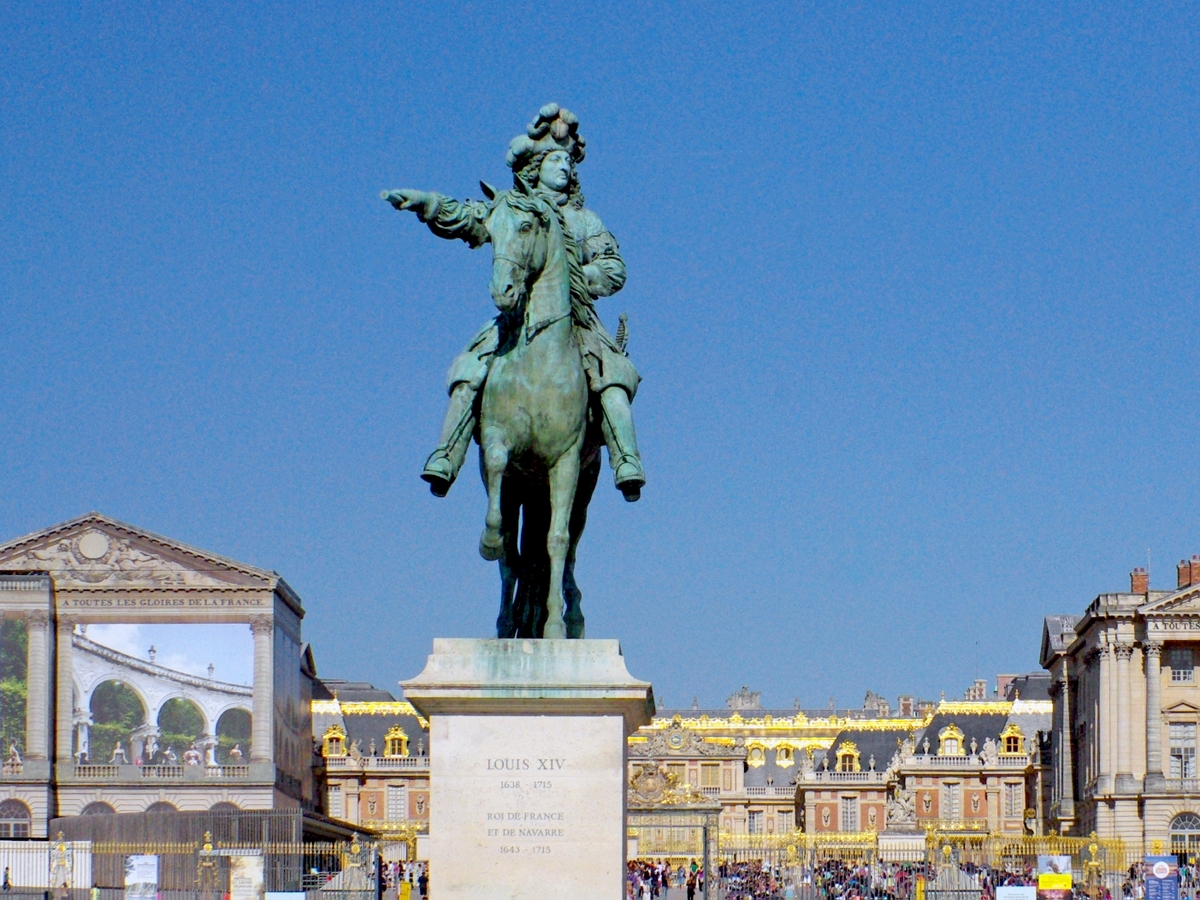 Port cities and formidable fortified towns
The king developed the ports of Brest and Toulon and fortified the cities of Belfort, Besançon, Briançon, and Lille with the help of Vauban. When he gained territories over his enemies, he commissioned the creation of new towns, such as Neuf-Brisach in Alsace.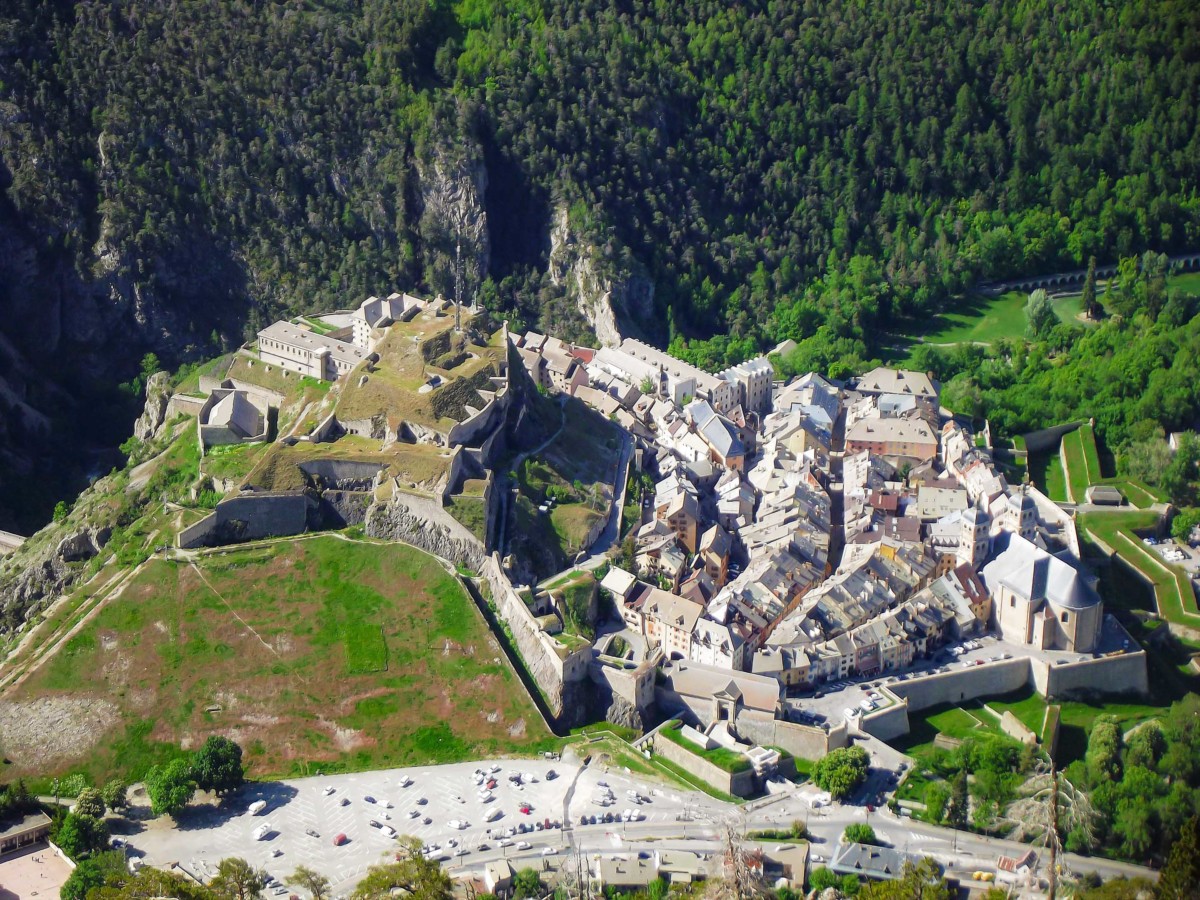 Foreign Policy
Louis XIV pursued an ambitious foreign policy involving France in numerous wars, including:
the War of Devolution (1667-1668),
the Franco-Dutch War (1672-1678),
and the War of Spanish Succession (1701-1714).
These conflicts enhanced France's position in Europe but also drained its resources.
It was during Louis XIV's reign that La Salle followed the Mississippi from source to mouth, and Louisiana was added to the possessions of France.
The SUN king
Louis XIV chose the sun as his emblem; you'll see it in many places in Versailles. In Ancient Times, the sun was associated with Apollo, the god of music, poetry, art, light and knowledge.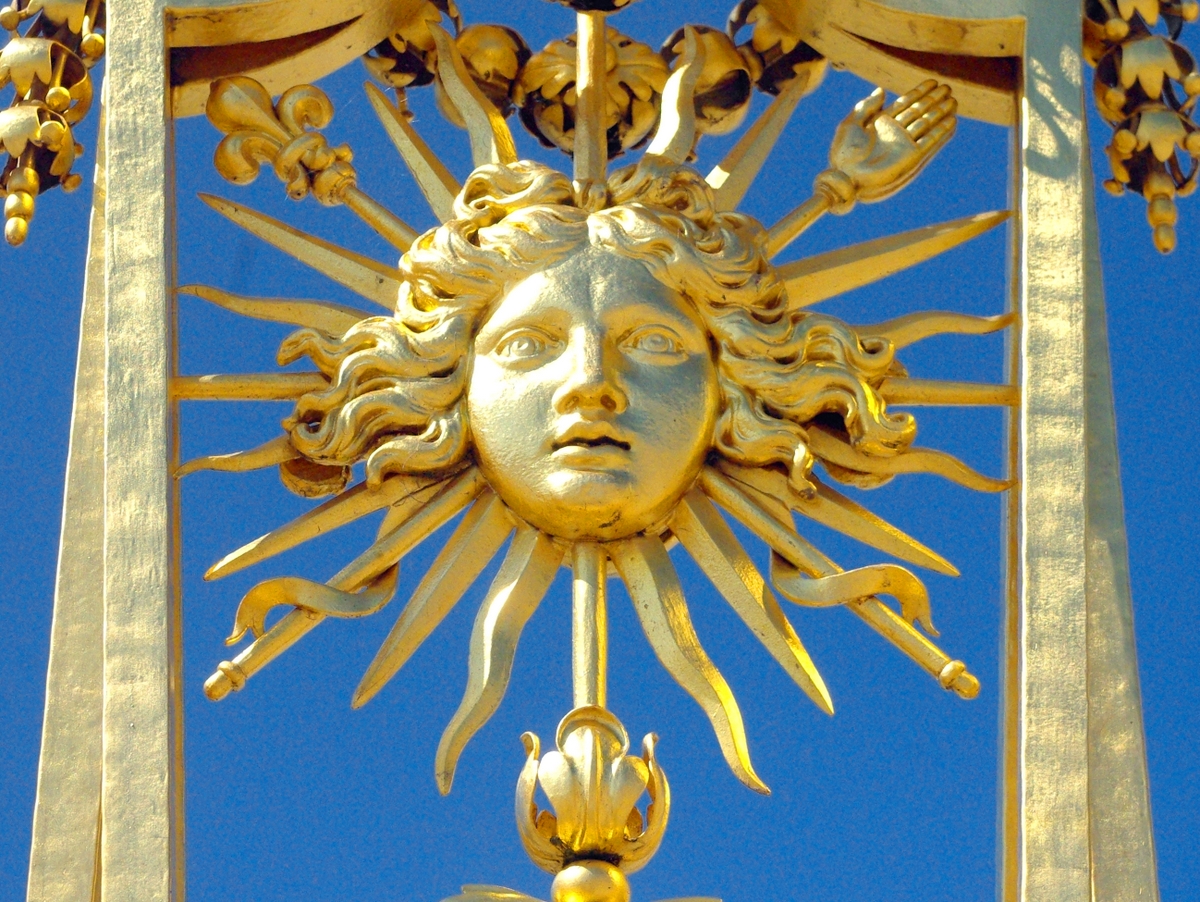 The king's wife and… mistresses
In 1660, Louis XIV married Maria Theresa (1638-1683), the eldest daughter of the king of Spain and had six children. His famous mistresses were Louise de La Vallière and Françoise-Athénaïs de Montespan.
After the death of Maria Theresa, Louis secretly remarried to Françoise d'Aubigné, marquise de Maintenon (1635-1719).
The King's death
Louis XIV passed away on September 1, 1715, at 76, four days before his 77th birthday. His reign was the longest of any monarch (72 years and 110 days), ahead of Queen Elizabeth II (70 years and 214 days). The Sun King died of gangrene. After his death, his body was buried in Saint-Denis Basilica, the necropolis of the kings and queens of France.
Louis XV succeeded his great-grandfather at age 5.
On the 14th of October 1793, the Revolutionaries desecrated Louis XIV's coffin and threw his corpse in a common grave to the North of the basilica.
In 1841, Louis-Philippe commissioned a cenotaph (an empty funeral monument) in the Bourbons' commemorative chapel inside the Basilica of Saint-Denis.
Legacy of Louis XIV
Louis XIV's rule as the "Sun King" left an indelible mark on France and Europe. He embodied absolute monarchy and helped establish France as a major European power. His court at Versailles remained a model of sophistication and splendour for decades, and his reign continues to influence political and cultural thought.
In 1938, exhibitions and cultural events were organised in France for the 300th anniversary of Louis XIV's birth.
In 2015, 77 years later, a few towns marked the 300th anniversary of the monarch's death, for instance:
Marly-le-Roi,
Port-Marly, and
Buy your online ticket to the Palace of Versailles and its stunning domain (Park, Grand Trianon, Petit Trianon, Hameau de la Reine).