The Lion of Belfort is a monumental statue by Auguste Bartholdi situated against the cliff underneath the castle of Belfort. It symbolises the heroic resistance of the French army besieged in Belfort during the French-Prussian War (1870-71). Let's have a closer look!
The Lion of Belfort: a patriotic monument
The heroic siege of Belfort was personified and symbolised by Auguste Bartholdi's monumental statue of a Lion erected in 1880.
The sculptor was a local man from Colmar and is renowned for designing the Statue of Liberty in New York City.
Bartholdi described his monument as "a colossal lion, harried, driven back and still terrible in his fury".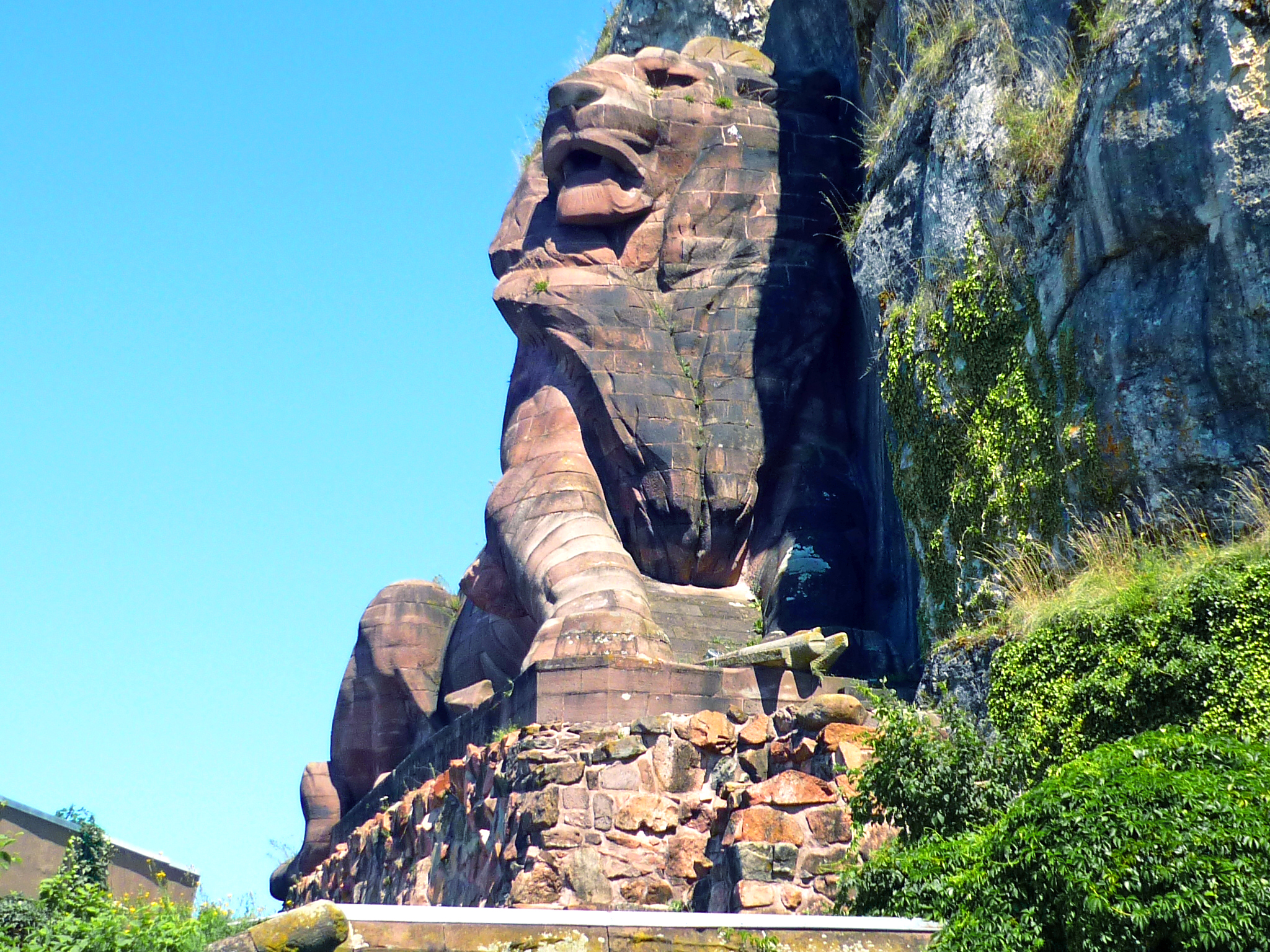 The statue is entirely made of red sandstone from the Vosges and evokes the sphinxes from Ancient Egypt.
The lion is 21.50 metres long and 10.70 metres high and watches over the old town with a pugnacious look.
It was initially planned to face Germany until the sculpture was finally set towards the West after German protests in the 1870s.
Today, the statue is at its best when illuminated at night.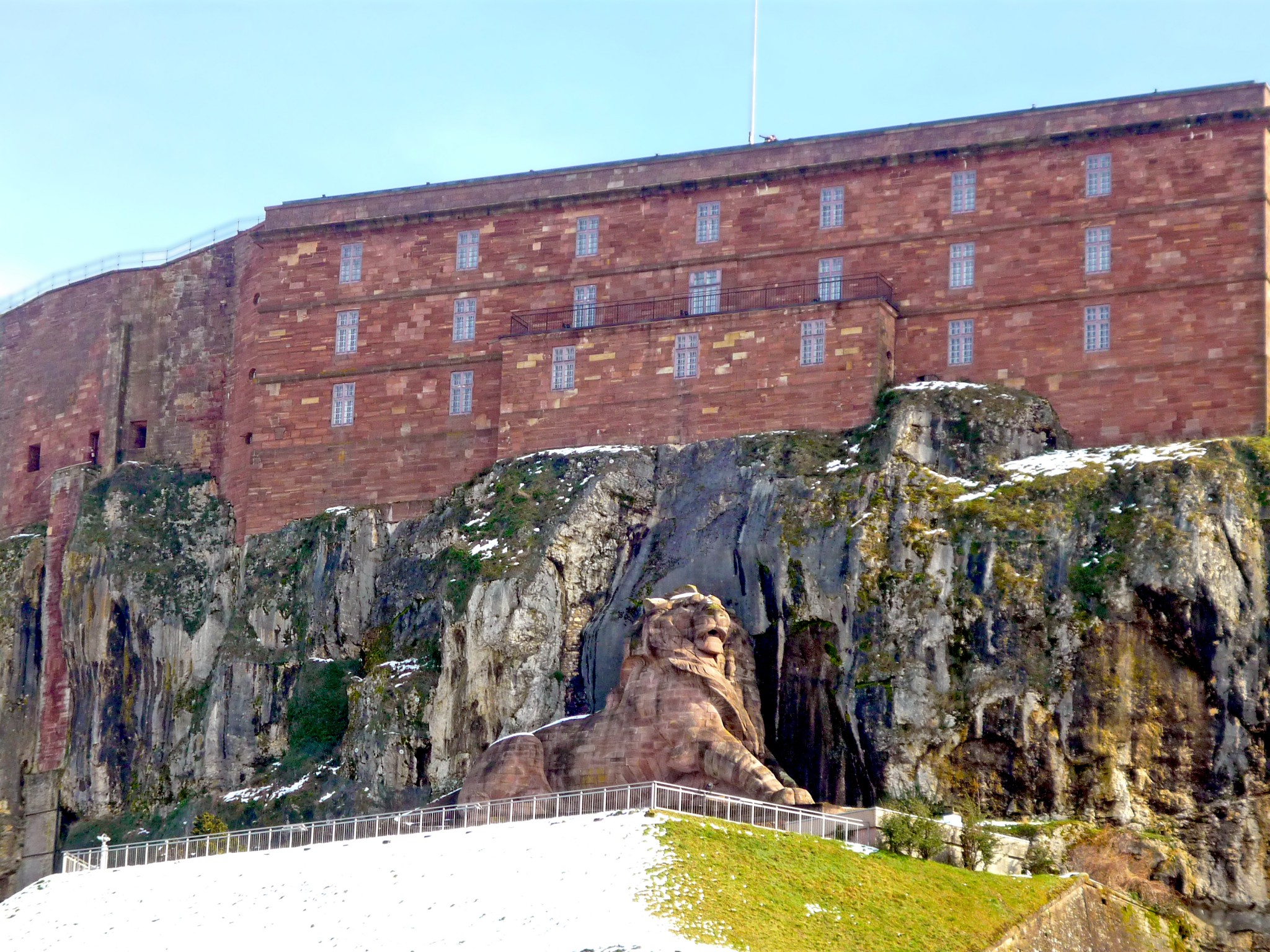 Urban legends about the Lion of Belfort
Many legends regarding the statue were handed down through the generations.
One of them said that the animal did not have a tongue and led its sculptor to kill himself when he found out about his omission.
This was groundless as Bartholdi died of a natural death much later in Paris in 1904.
Moreover, the presence of a tongue inside the mouth of the lion was confirmed during the recent restoration works, putting a definite end to the persistent rumour.
The Lion of Belfort in Paris and Montréal, Canada
A smaller 1/3 copy in bronze stands in the centre of Place Denfert-Rochereau in Paris.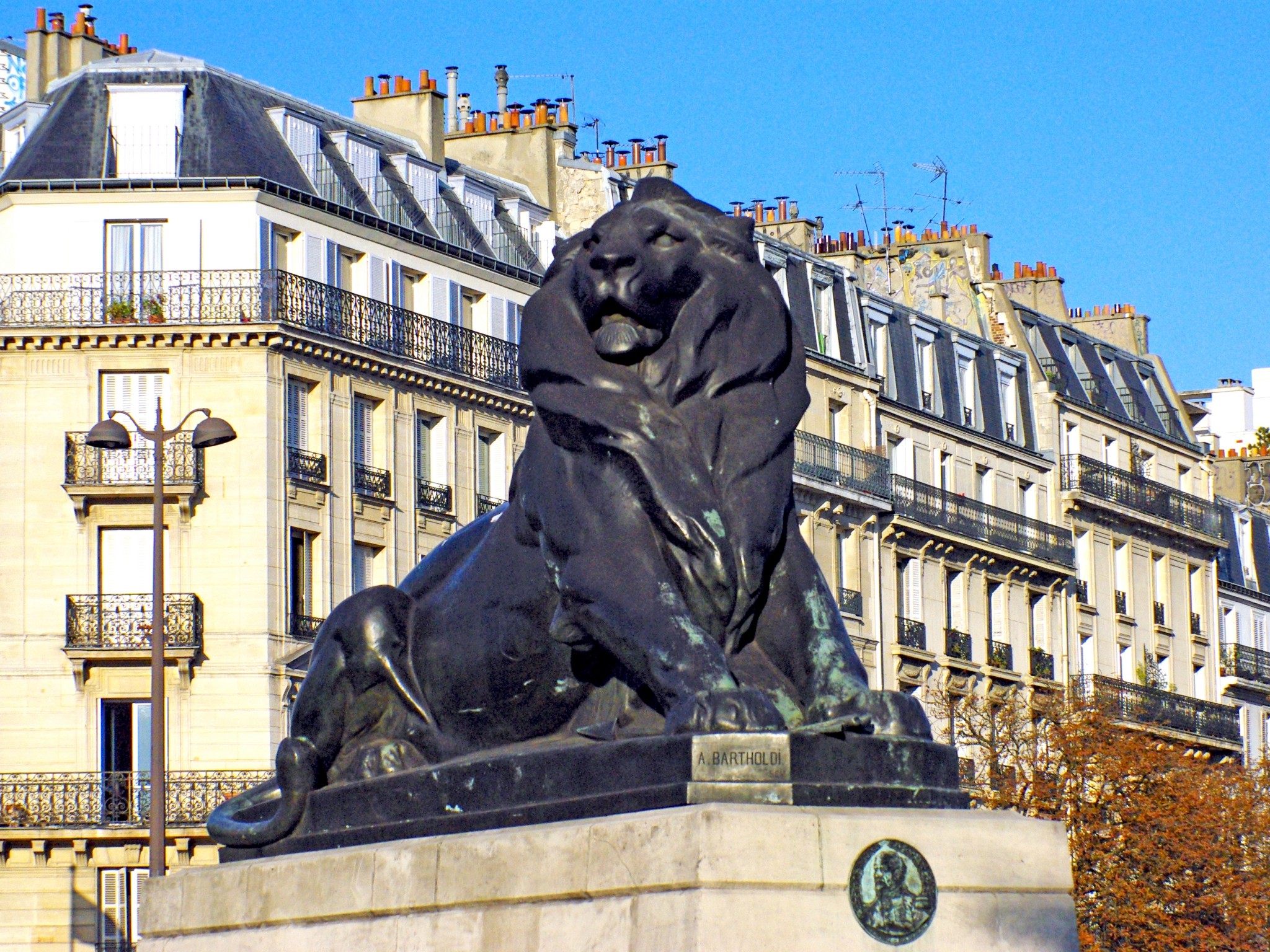 There's also a 1/10 replica in Dorchester Square, Montreal, Canada.
More info about Belfort
Pin it for later
Like this post about the Lion of Belfort? Pin it for later!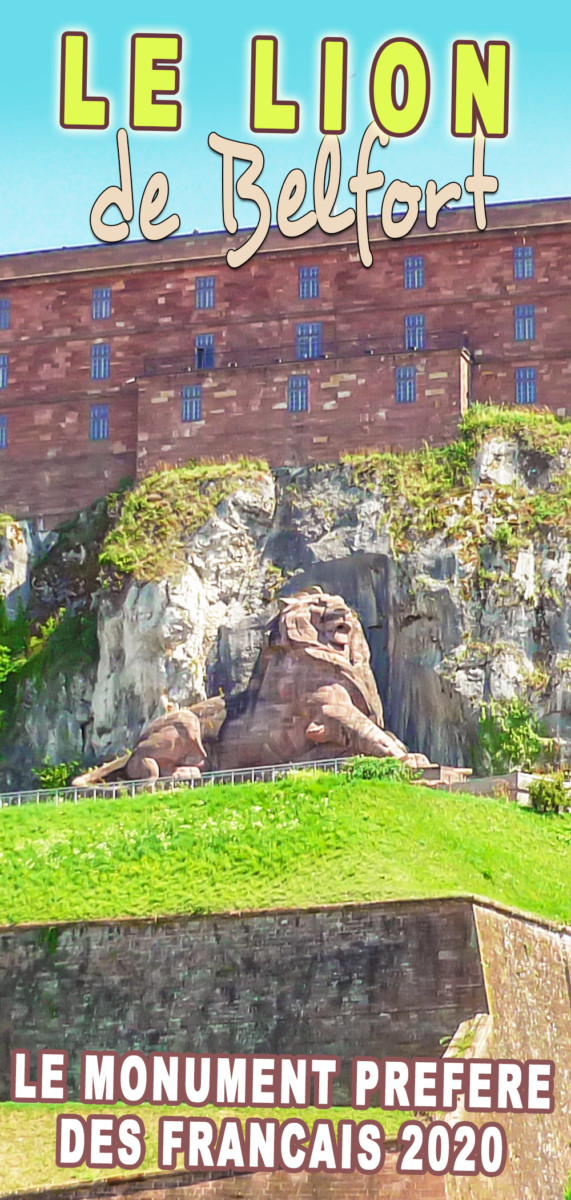 Discover Belfort
Never been to Belfort? There's quite a lot to discover in the surroundings. Check it out!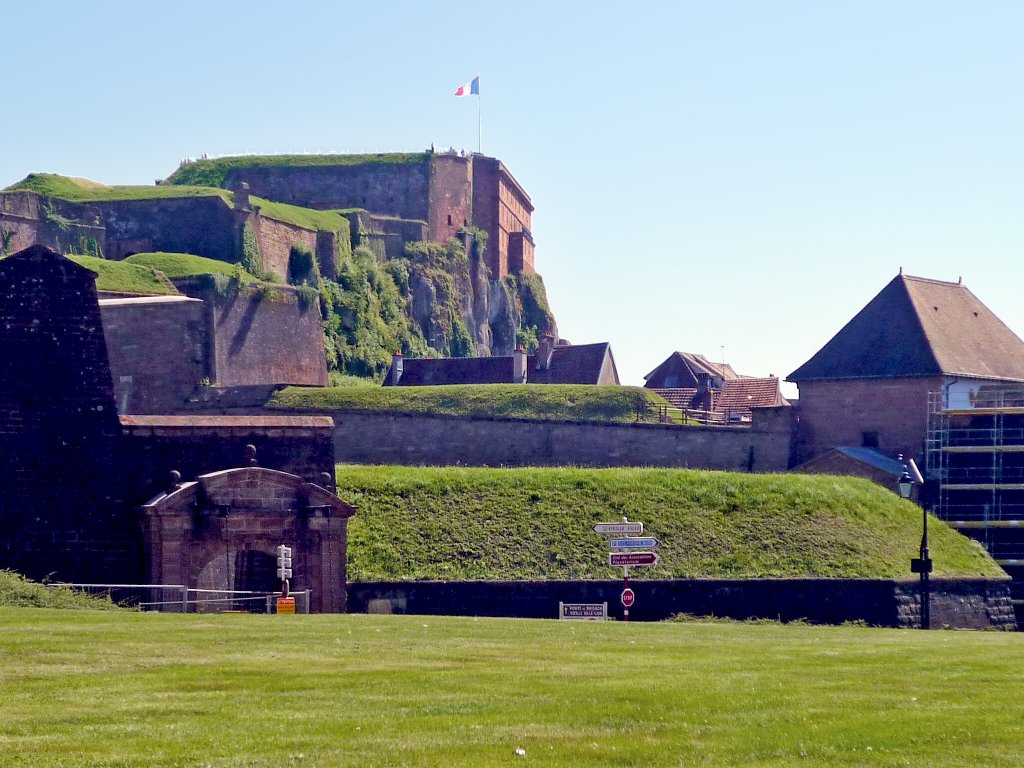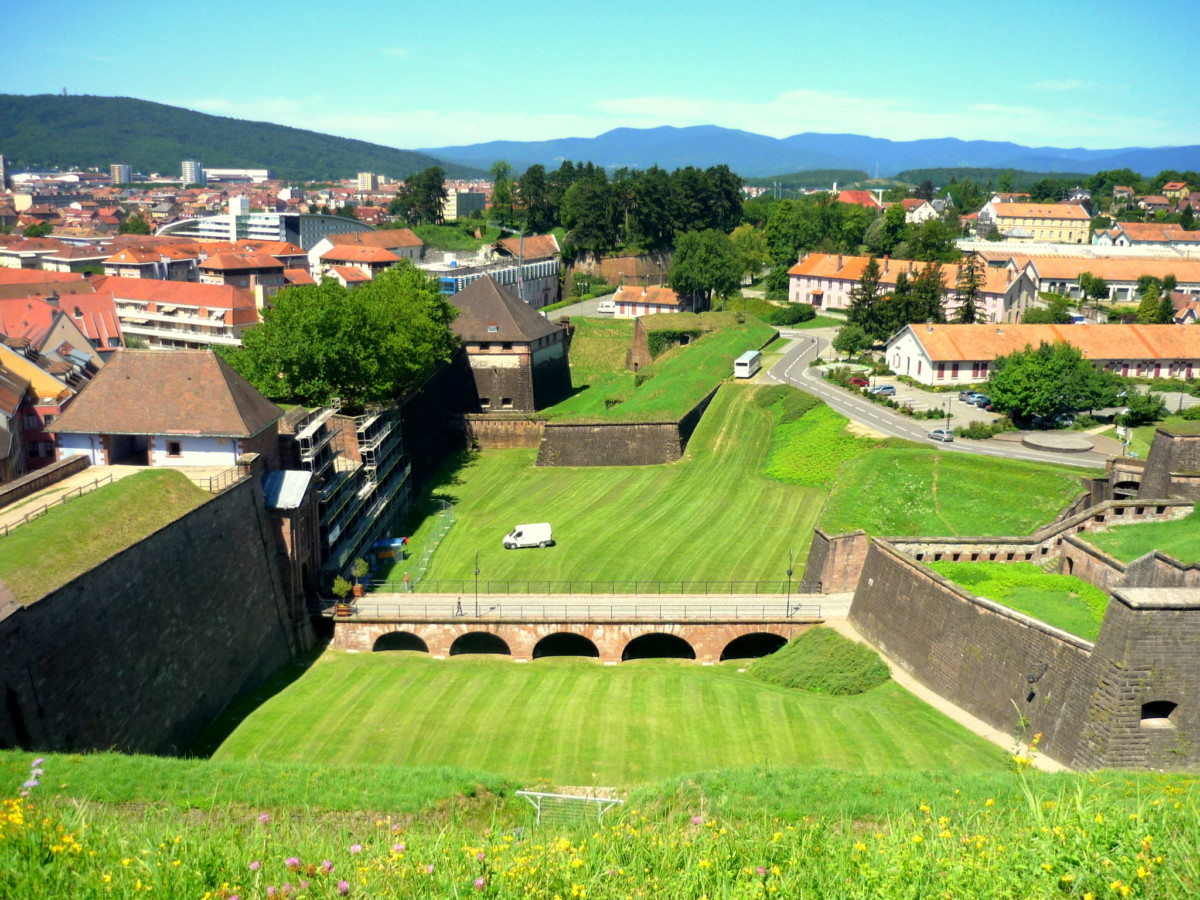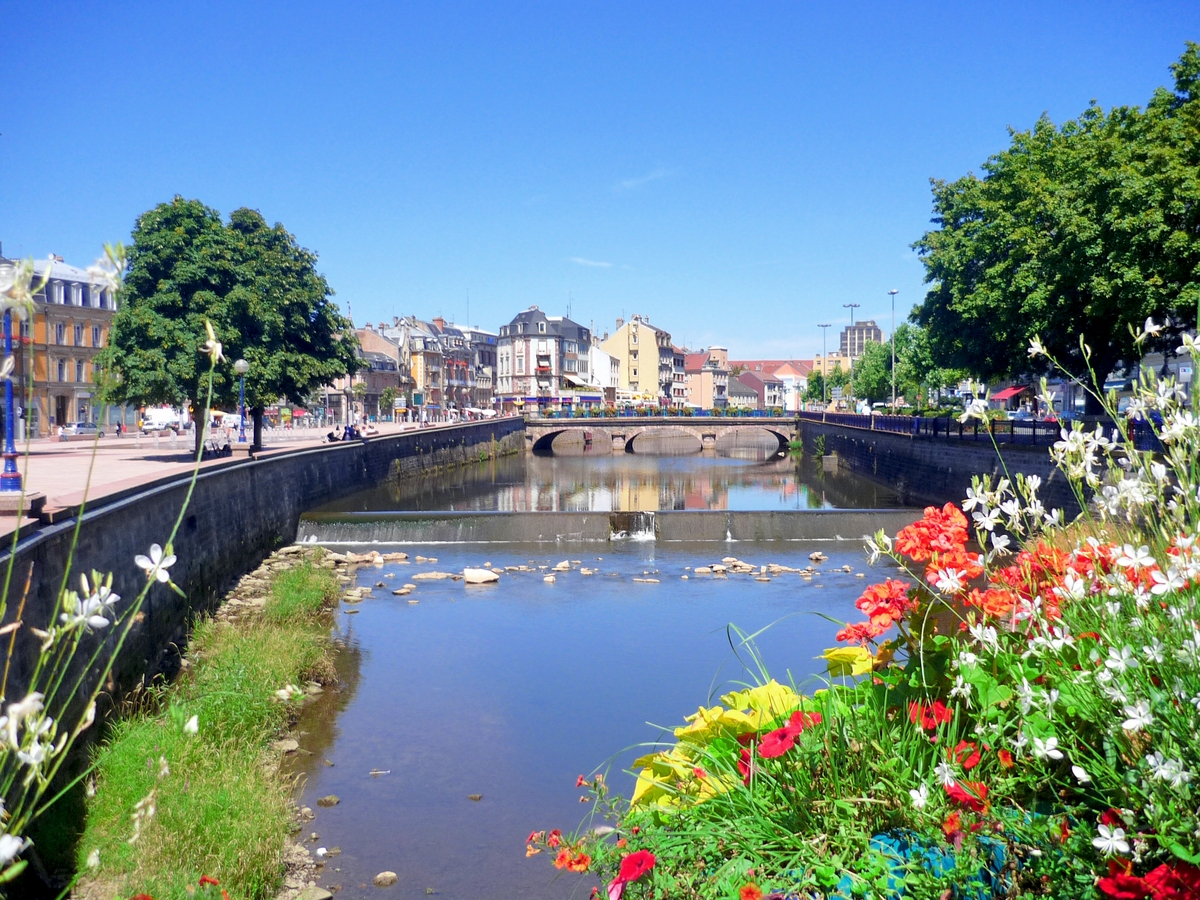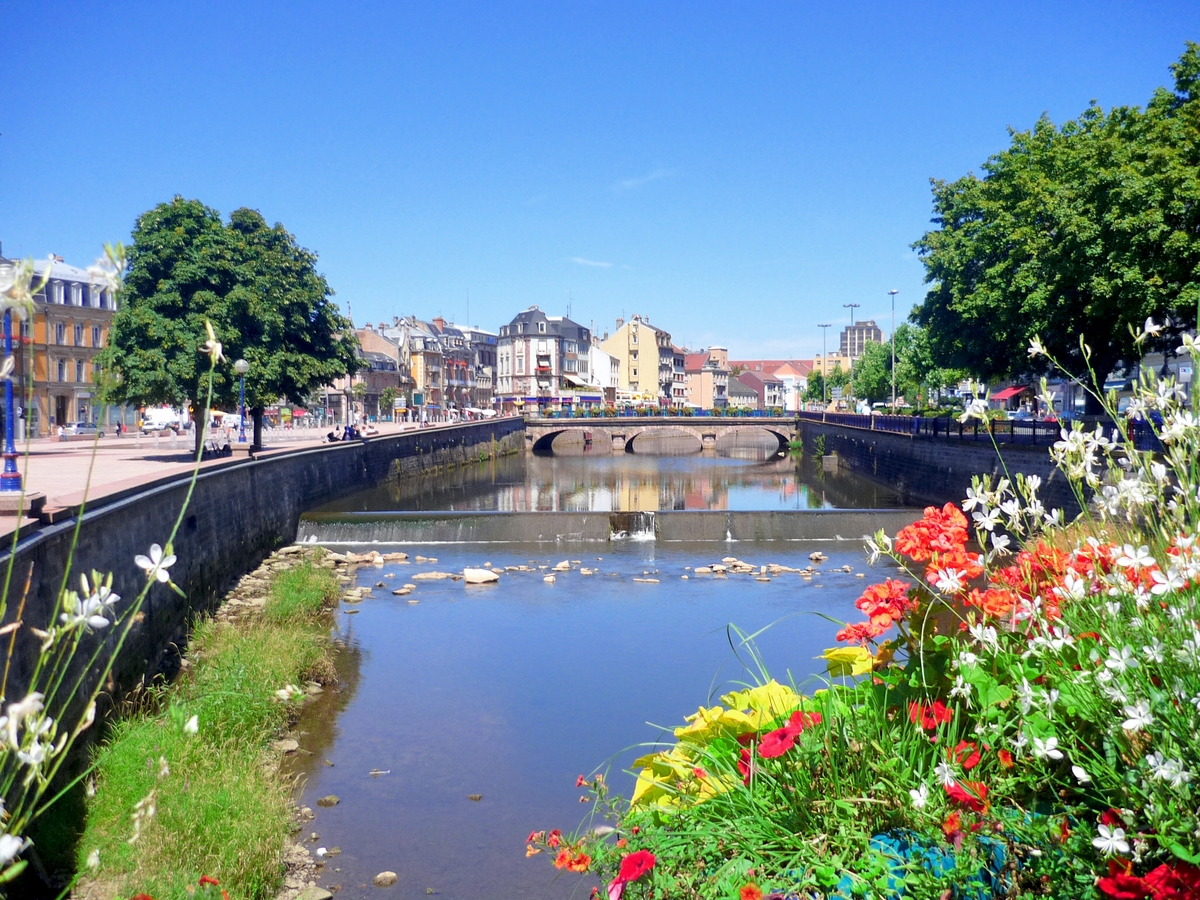 Montbéliard
South of Belfort lies Montbéliard. The historic and industrial town is the birthplace of the Peugeot carmaker.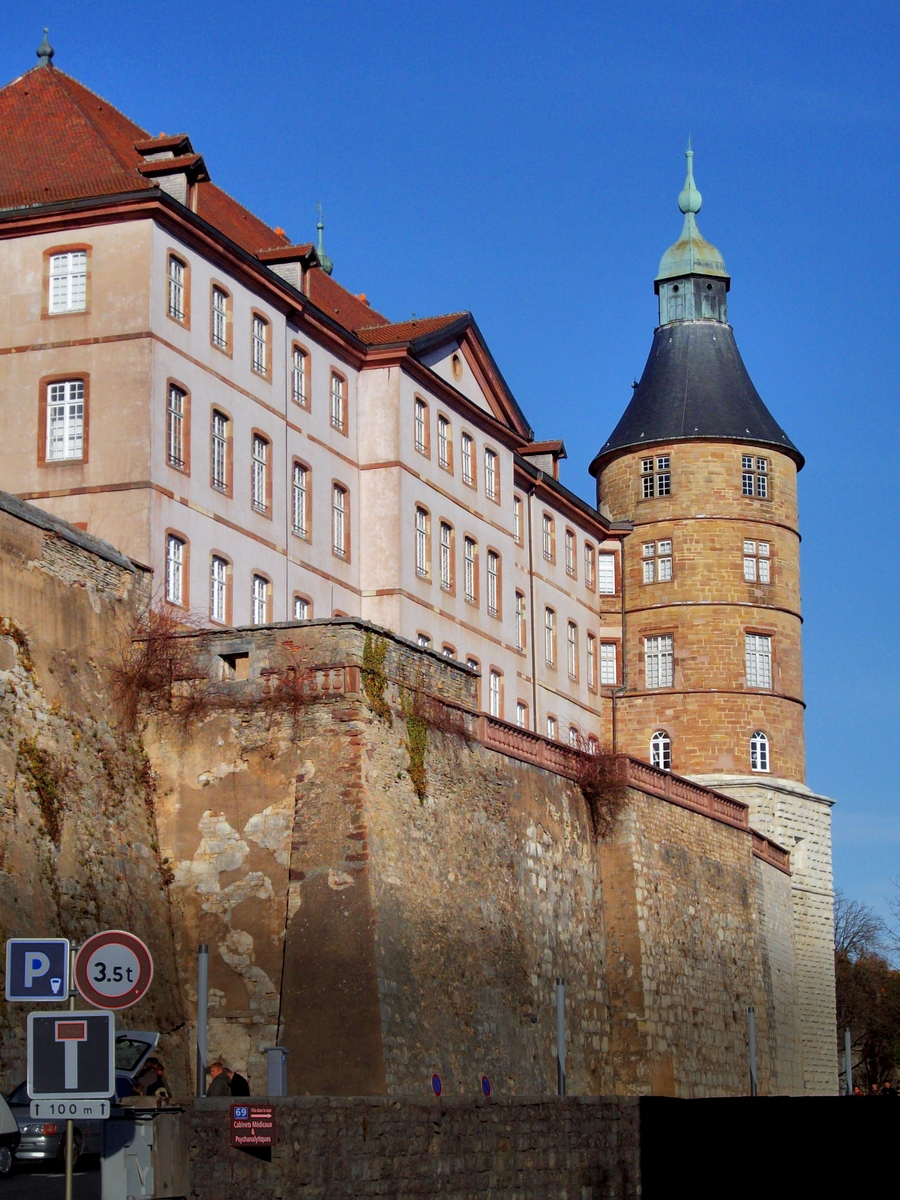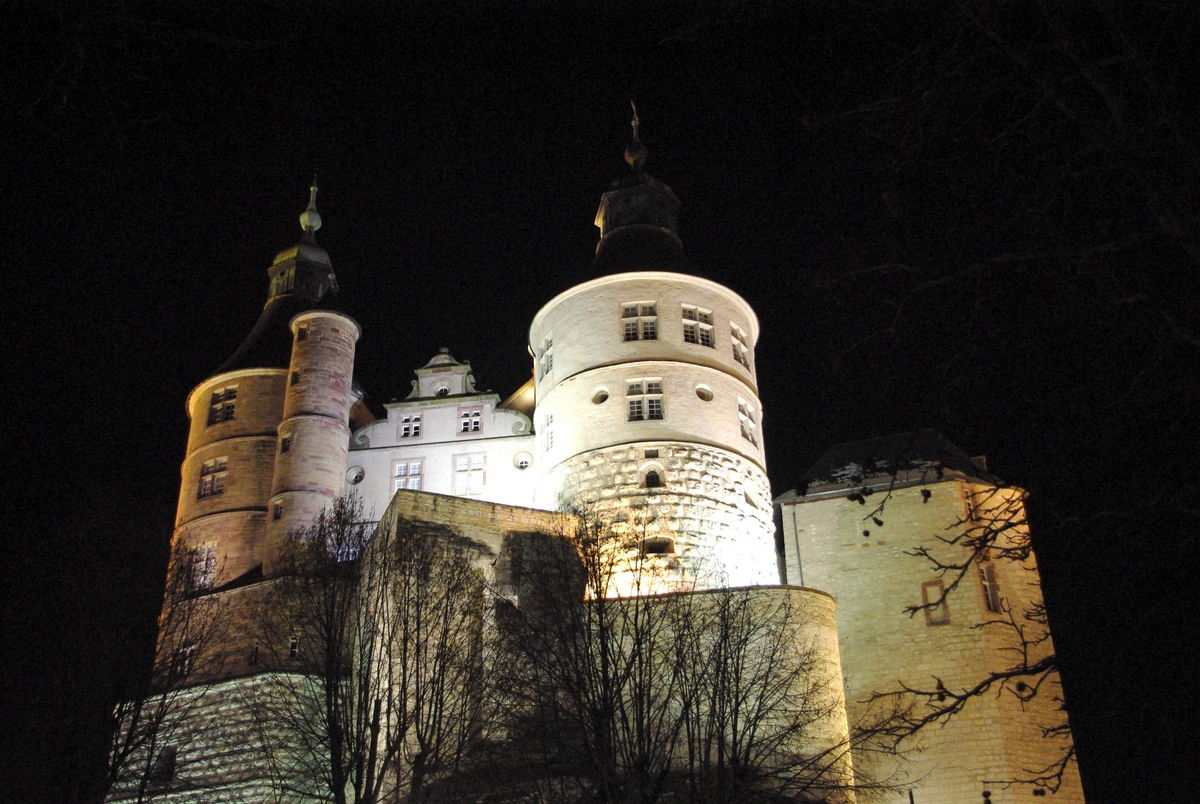 Haute-Alsace
The Sundgau a rural land east of Belfort. A beautiful area with rolling hills, fields, meadows and forests: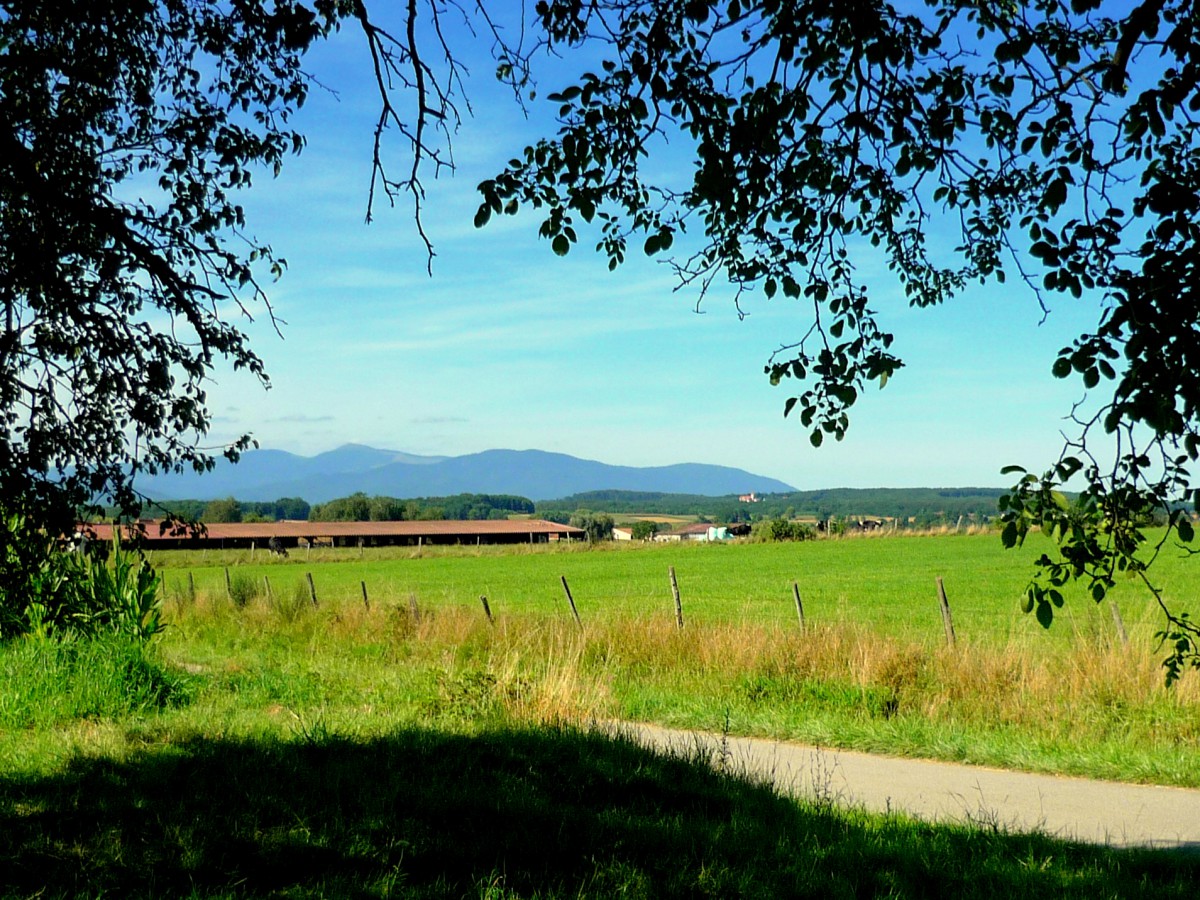 Check out the historic little town of Ferrette:
A view of the village of Hirtzbach in the Sundgau:
The historic square of Place de la Réunion in Mulhouse, Alsace:
Mulhouse is worth visiting for its excellent technical museums. A few examples: Cité de l'Automobile, Cité du Train, Electropolis, and more!
The Vosges
The Ballon d'Alsace (1247 m) is one of the most famous summits of the Vosges mountains.