Several cities and villages along the Alsace Wine Route have since become famous and attract a very large crowd of visitors during the summer months and Christmas. For us, the historic village of Kaysersberg is our favourite and was our base during our 2012 French Intensive Course. Today we came back to re-discover Kaysersberg when Spring is in full bloom. Here are our best photos…
---
Kaysersberg in the Spring
Beautiful Japan Cherry trees in blossom welcomed us at the entrance to the main street.
Shop signs in Rue des Potiers: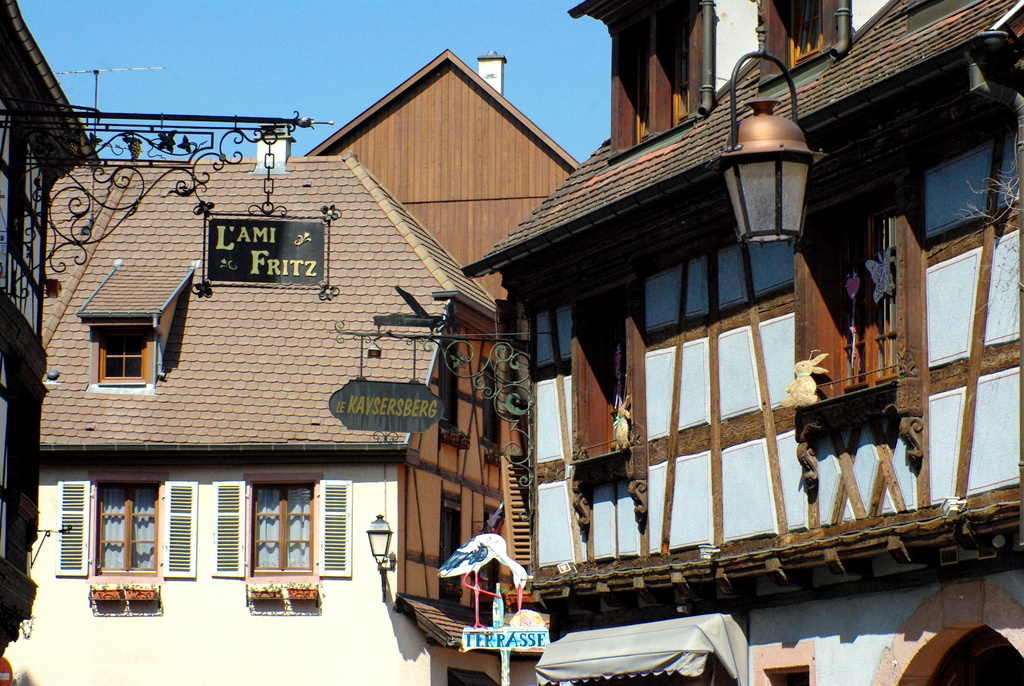 The main street – Rue du Général de Gaulle, corner Rue des Potiers, not far from the fortified bridge:
The view from the fortified bridge of Kaysersberg, spanning the Weiss River flowing from the Vosges mountains: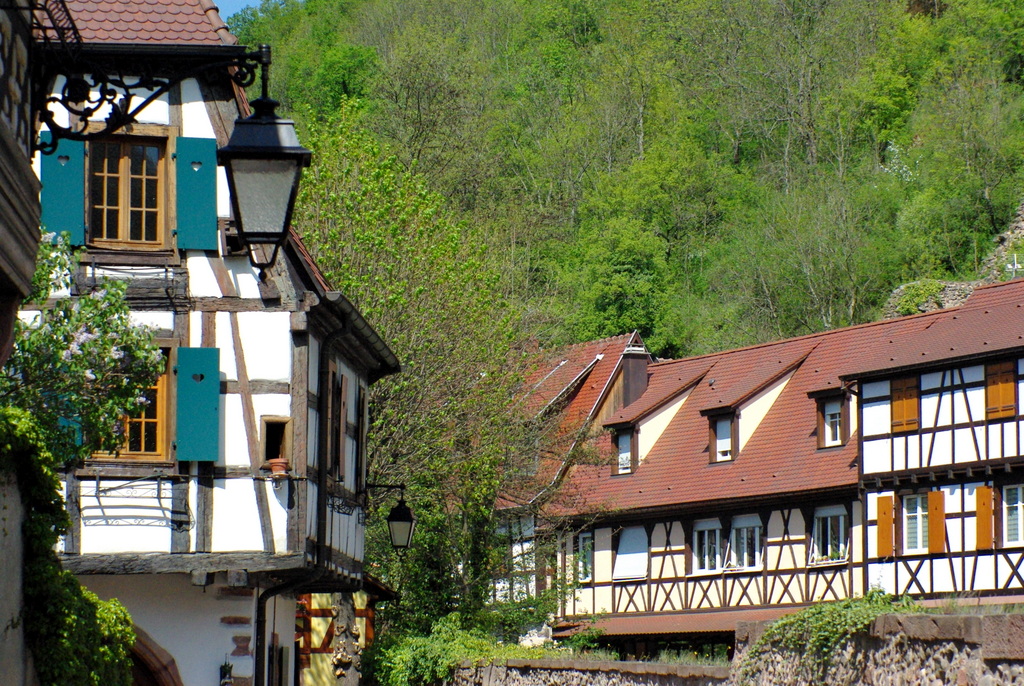 View of the fortified bridge:
The Badhus and the castle of Kaysersberg:
Walking down the main street:
The beautiful Renaissance Loecken House with its bay-window:
The Renaissance fountain in the square of the church:
The ruins of Kaysersberg Castle:
A gargoyle seen on the façade of the Town-Hall:
Detail of the Town-Hall and the church bell tower in the background:
A beautiful wisteria in Rue du Général Rieder:
Beautiful half-timbered houses and the (rue Woelflin):
Another set of half-timbered houses in Rue de l'Ancien Hôpital:
Not far from the Church square:
The Rue du Collège offers great views of the castle:
The Kesslerturm was part of the medieval fortifications of Kaysersberg. Today its top supports a big nest from where the white stork keeps an eye over the town:
Lest we forget…
A view of the castle from the Place des Malgré-Nous:
Rue des forgerons is arguably the cutest place in town with its small half-timbered houses:
Rue des Forgerons leads to the banks of the Weiss River with impressive views to the castle…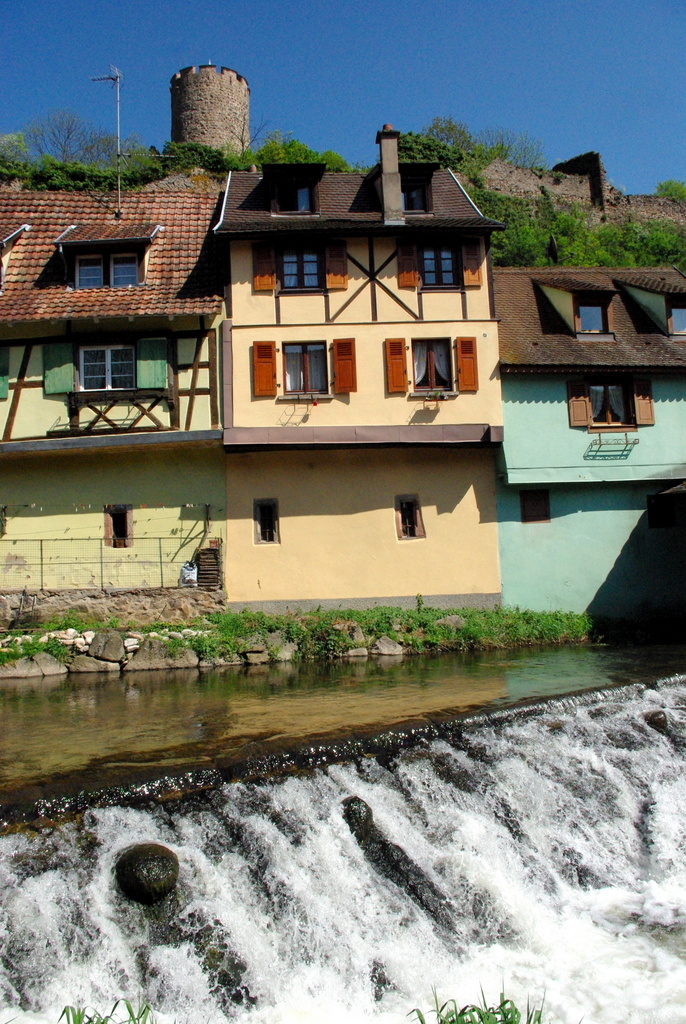 Our stop in Kaysersberg was a success… the sun was shining like never before. This was a beautiful day in Alsace!
Oh and yes, before closing this page, a last note about the delicious 'croissant aux amandes' (almond croissant) we tasted from pâtisserie l'Enfariné. This little viennoiserie has become a legend!
Au revoir Kaysersberg and see you soon!
---