How did the glass pyramid of the Louvre disappear? The offender is French street artist JR, who found the way through a stunning optical illusion that will surprise many visitors in Paris in June.
How the glass pyramid of the Louvre disappeared!
Two days ago, I was crossing the Napoleon Courtyard of the Louvre and came upon the installation of a large-scale photographic piece onto the glass pyramid of the Louvre.
Designed in black and white, the artwork reproduces the stone façade of the Louvre that stands just behind the famous pyramid.
Observed from a particular vantage point not far from the roundabout of Place du Carrousel, the effect creates the illusion of making the pyramid disappear in a stunning new feature.
French street artist JR designed the piece of art and is part of an event titled 'JR au Louvre' (JR at the Louvre). Visitors could see the 'invisible' pyramid stunt until the 27th of June 2016.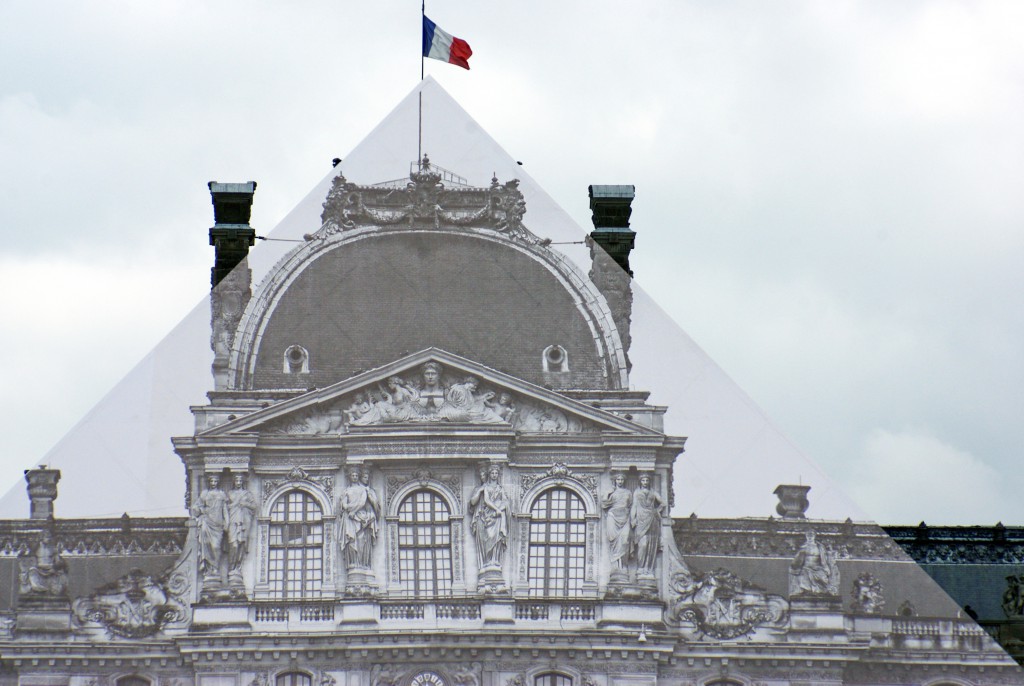 We saw another work by JR at the Panthéon last year when the monument was being renovated. Flashback:
A few words about the Glass Pyramid of the Louvre
The Louvre Pyramid, situated in the heart of the Cour Napoléon at the Louvre Museum in Paris, is a glass and metal pyramid serving as the museum's main entrance. French President François Mitterrand inaugurated it on 4 March 1988, followed by another inauguration on 29 March 1989.
The pyramid's design was commissioned by François Mitterrand in 1983 from the Chinese-American architect Ieoh Ming Pei.
Constructed with a metal framework supporting glass cladding composed of steel and aluminium, the structure weighs 200 tonnes. It reaches a height of 21.64 metres, standing on a square base measuring 35.42 metres on each side. Adorned with 603 rhombuses and 70 glass triangles, it is a pioneering example of laminated glass used in major construction projects.
The unveiling of the pyramid's design in 1984 sparked significant controversy.
Learn more about the glass pyramid of the Louvre on the French Wikipedia.