In France, we know how to celebrate life in many occasions! Whether you are visiting Paris or the Province, holidays and celebrations in France will definitely bring an 'exotic taste' to your stay. Did you know that the French annual calendar is punctuated with eleven bank holidays? As well as a number of religious, civil and commemorative celebrations? I hope this article will give you some insights about what to expect on your next travel to France!
---
Holidays and Celebrations in France
Holidays and celebrations in France play an integral part of the country's popular culture.
Public Holidays in France
The French observe 11 official public holidays.
5 of them are civil holidays:
6 public holidays have a religious origin based on the Catholic faith:
In addition, people living in the two départements of Bas-Rhin and Haut-Rhin in Alsace and in the Lorraine département of Moselle enjoy two additional public holidays:
Good Friday (Vendredi Saint), and
St. Stephen's Day (Saint-Etienne – known as Boxing Day in English-speaking countries).
This is due to historical reasons when the three départements were returned to France in 1918.
---
Celebrations in France
Every season has its share of celebrations and festivals.
Holidays and Celebrations in France:

local events
Some celebrations in France are local events, including sporting events. A few examples:
---
School Holidays in France
The school year in France stretches from "La Rentrée" (coming back to school) to "Les Grandes Vacances" (Summer recess).
School holidays (les vacances d'été) play an important part in the tourism industry in France.
The dates are set by the Ministry of Education (Ministère de l'Éducation nationale). They vary depending on the zones the schools are located.
There are three school zones in France. They are not contiguous in order to facilitate the access to sport resorts and tourist sites.
Therefore, the winter and spring holidays don't take place at the same time whether a school is based in Paris, Strasbourg or Toulouse. Thus relieving the pressure on skiing and Mediterranean resorts.
The zones gather regional education authorities known as "académies" in French.
Zone A includes the "académies" of Dijon, Besançon, Clermont-Ferrand, Grenoble, Lyon, Poitiers, Limoges, and Bordeaux.
then Zone B includes the "académies" of Aix-Marseille, Amiens, Caen, Nancy-Metz, Lille, Limoges, Nantes, Nice, Orléans-Tours, Reims, Rouen and Strasbourg.
and Zone C includes the "académies" of Toulouse, Montpellier, Créteil, Paris and Versailles.
Corsica and the Overseas départements and territories of France apply different school holidays times. Like in Australia and New Zealand, the school year in the French territories of New Caledonia and Wallis and Futuna starts in late January and finishes early December.
Five periods of holidays
The French school calendar includes five periods of holidays:
The Summer holidays are the longest and the most awaited by pupils and teachers. The two-month break starts in the beginning of July and ends early September.
Autumn holidays or All Saints holidays (les vacances d'automne or de la Toussaint) last two weeks around the beginning of November.
Christmas holidays (les vacances de Noël or de fin d'année) last two weeks and include Christmas and New Year's Day.
Winter holidays (les vacances d'hiver) are two weeks long and take place between the second week of February and the first week of March.
Spring holidays (les vacances de printemps or de Pâques) do not always encompass Easter. They take place between the second week of April and the first week of May.
---
Holidays and Celebrations in France: the Four Seasons
France is situated in the Northern Hemisphere. As its fellow European neighbouring nations, it goes through a cycle of four distinctive seasons:
Spring – le printemps
Summer – l'été
Autumn – l'automne
Winter – l'hiver
Click on the images below to reach our dedicated pages on the seasons of France: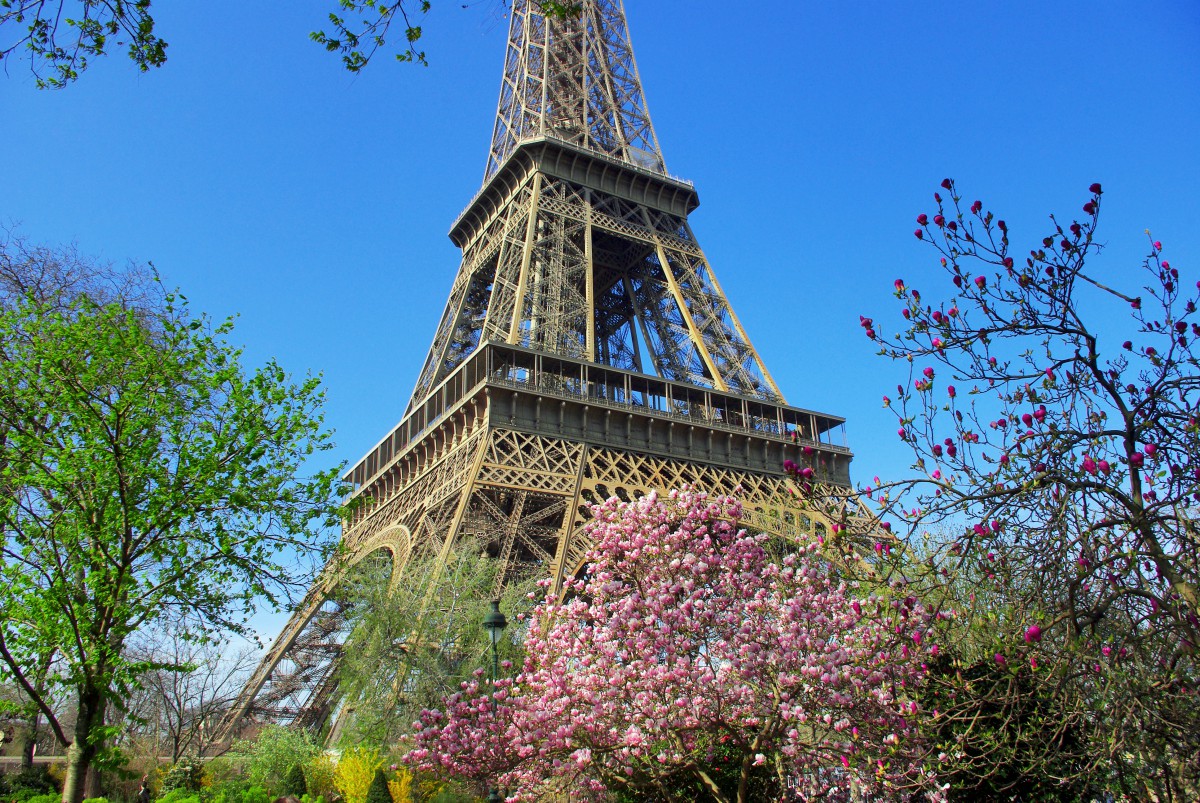 March-April-May-June
June-July-August-September
September-October-November-December
December-January-February-March
---
Inspired about Holidays and Celebrations in France? Pin it for later:
---
Some of the links above are affiliates so if you're planning a trip, using these links helps me keep things running. There's no extra cost to you. All you have to do is click the link and any booking you make is automatically tracked.
---