Last Sunday we visited the little flower-decked village of Hirtzbach, secretly situated to the South of Alsace in a region called Sundgau. Here is a selection of photos we took during our visit…
Hirtzbach and its flower-decked houses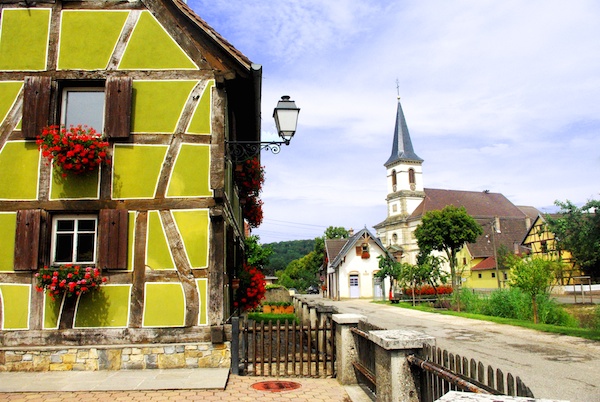 Off the beaten path and far from the touristic places of the Alsace Wine Route and its charming villages, Hirtzbach lies to the South of Alsace. A small village located 5 km from Altkirch, Hirtzbach is crossed by a beautiful stream (the Hirtz) in all its length. Twelve little bridges span the stream, adding to the charm of the place where remarkable half-timbered houses are aligned on both sides. Hirtzbach was first mentioned in 1274 and families of Austrian nobility used to live there until the 17th century (See History of the Sundgau).
Hirtzbach is locally known for its extravagant floral decoration which made the village the winner of many floral prizes over the last 30 years.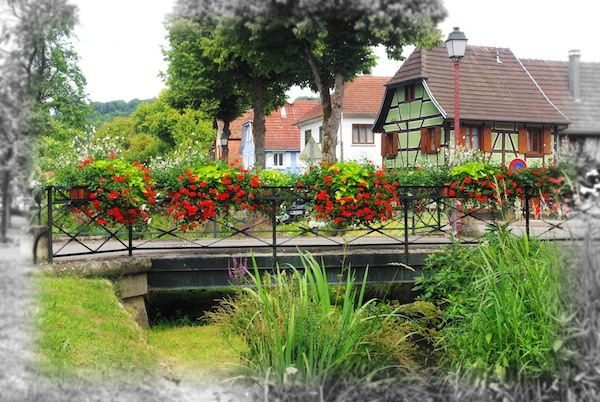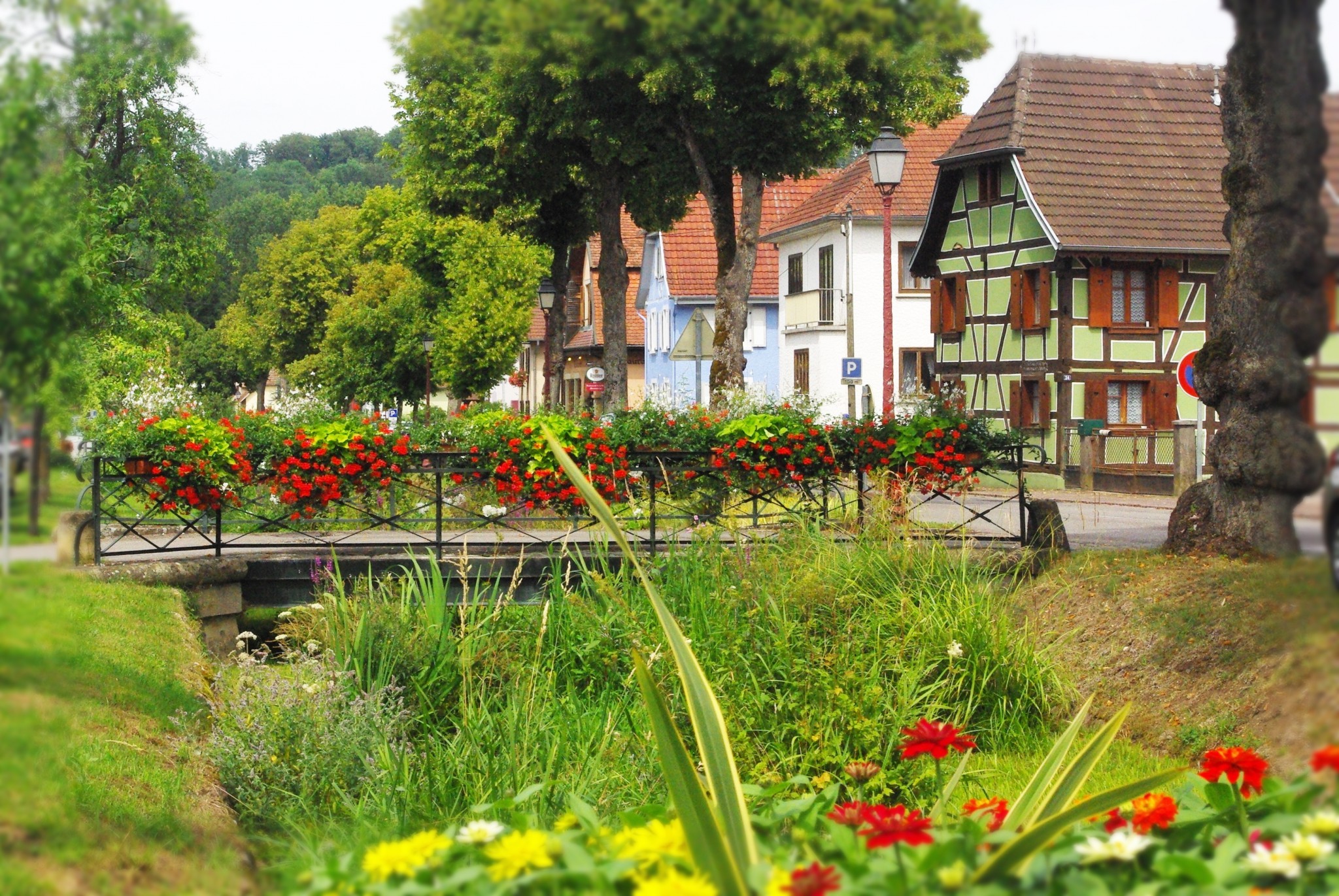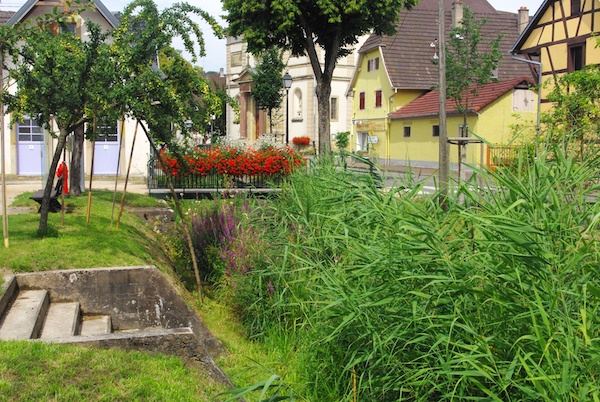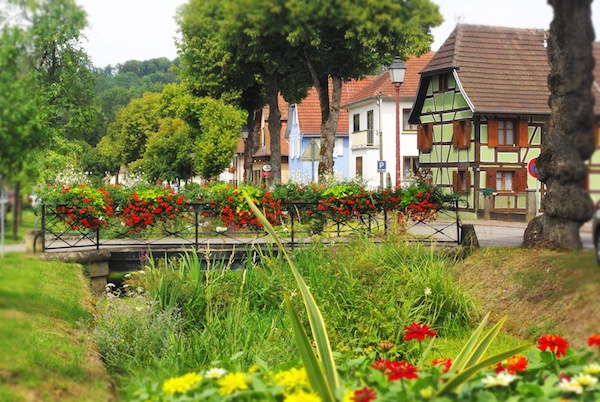 In 1981, the village was awarded the Grand Prix of floral decoration and gained '4 flowers', the maximum level of excellence of floral decoration in France. Both the municipality and the local population participate in making Hirtzbach one of Alsace's most beautiful villages. Floral decoration is not considered as a duty: it is more understood there as a shared passion.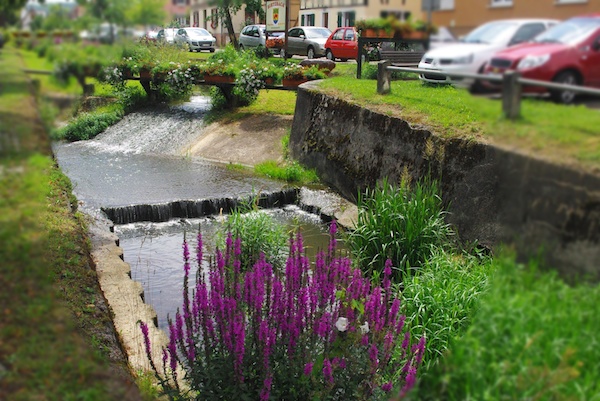 Here is the former School for Boys (École de Garçons) with its ochre façade and blue shutters: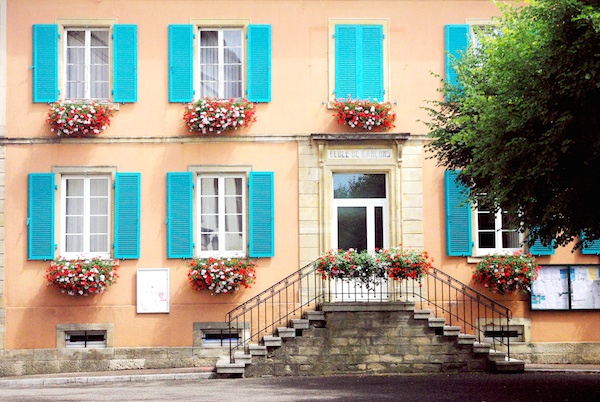 Next to it stands the parish church St. Maurice. The current building was edified from 1834 to 1837 to replace a former sanctuary which had become too decayed. The exterior is quite common but one has to step inside to discover beautiful Baroque features.
The ceiling of the Church is decorated by a fresco from Carlos Limido which depicts Christ in his glory surrounded by angels.
Not far is the Town-Hall which proudly waves a French flag.
The Château of the Reinach family dates back to the 17th-18th centuries. Pillaged during the French Revolution, the château was renovated in 1804. Today, the building still serves as a residence to the Reinach family.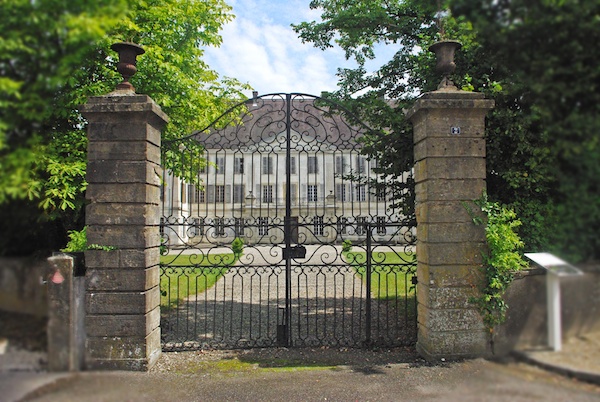 The Charles de Reinach Park located near the chateau is a peaceful and restful place. On Saturdays, it is not rare to see couples all dressed up coming to this enchanting park to take their official wedding photos! Initially a private garden, it was opened to the public in 1982. The Park features a romantic English garden, some interesting old buildings, ponds and is very well maintained.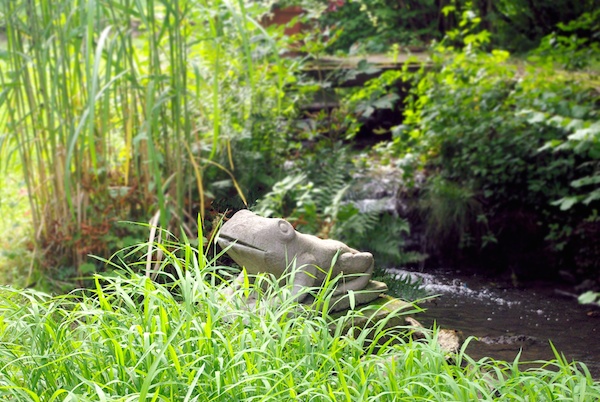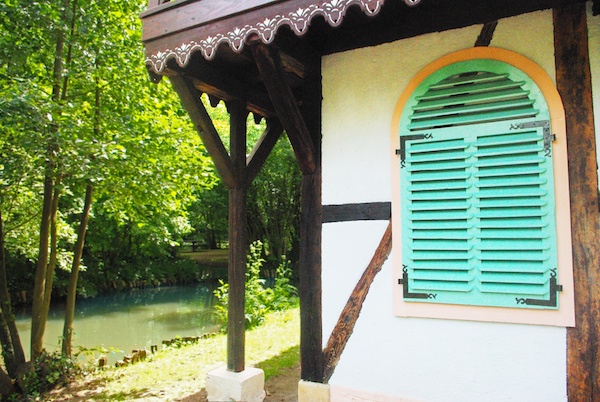 ---