I thought there was only three major half-timbered houses in Paris until this morning when I discovered a beautiful dwelling in the quiet Rue de Braque.
---
To my knowledge they are three major half-timbered dwellings in Paris, all of them situated in the 3rd and 4th arrondissements: rue François Miron (numbers 11&13), rue des Barres (number 12) and rue Volta (number 3).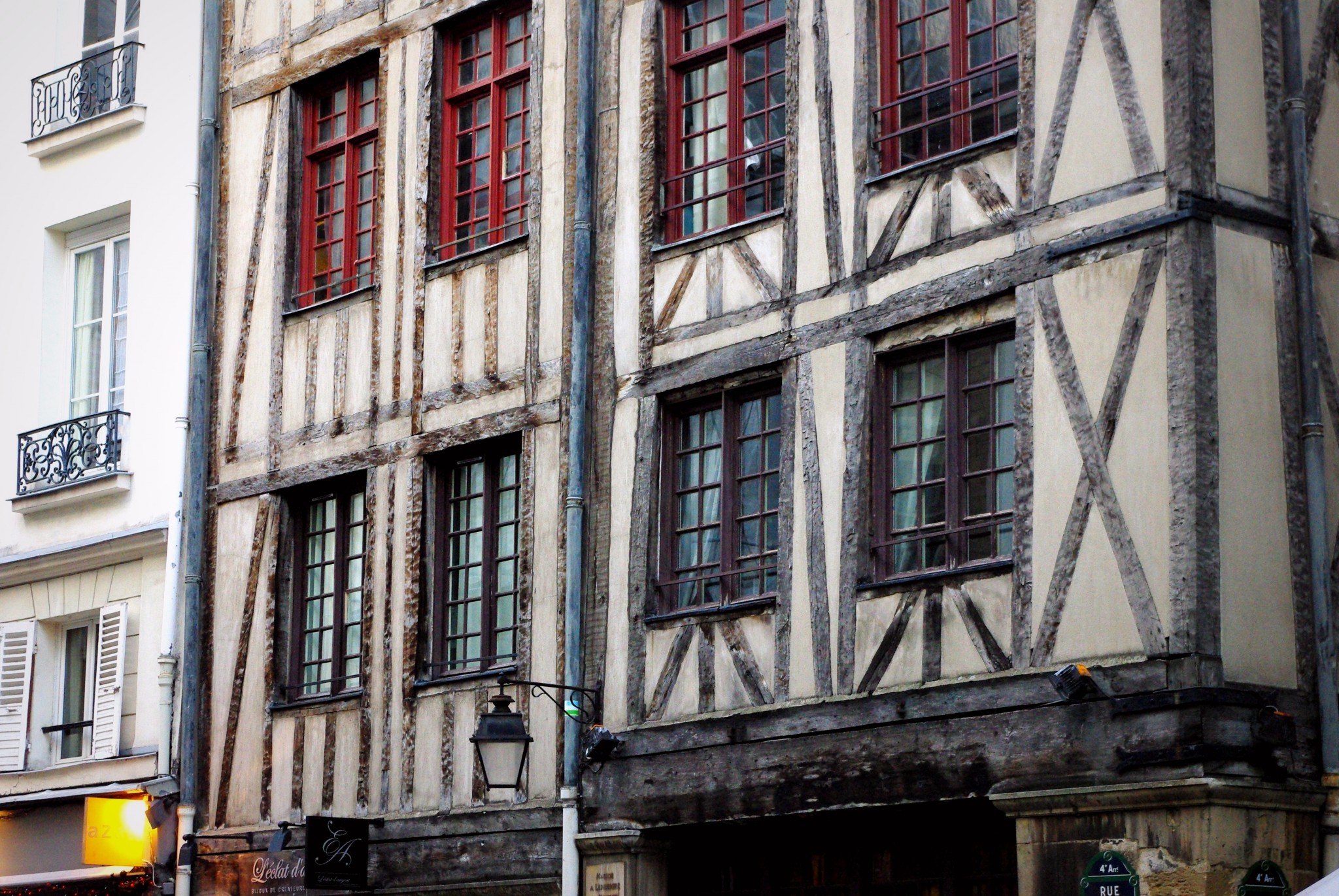 Yesterday morning I walked across the Marais on my way to the Place des Vosges through the Rue de Braque. The door of number 5 was opened and I peeked inside just to discover a peaceful inner courtyard bordered by a beautiful half-timbered edifice. This corps de logis dates back to the 17th century and was quickly covered with plaster. Builders did not respect the law which forbad them to raise timbered dwellings and it was easy to dissimulate at the rear of a courtyard. A recent restoration revealed the timber and the structure is to my knowledge one of the most impressive half-timbered houses in Paris.
There are probably a few other buildings of that kind in the Marais that are not accessible to the public. If you know any of them feel free to leave a message below!
---